Welcome to the exciting world of mobile games, where creation and technology merge to revolutionize the gaming experience! In this article, we have carefully selected the top mobile games that have engaging gameplay and harness the power of blockchain, offering enhanced transparency, security, and player ownership.
Mobile games refer to video games designed to be played on smartphones and tablets. These games have gained immense popularity due to their accessibility, allowing users to enjoy gaming experiences on the go.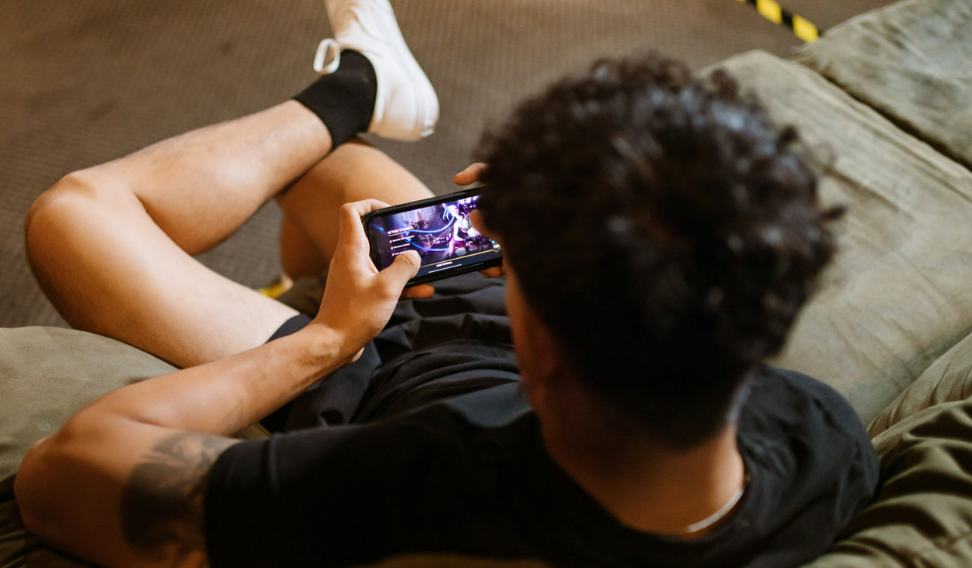 These mobile games ensure fun gameplay, secure transactions, and transparent ownership of in-game items:
Ni No Kuni
Mighty Action Heroes
Army of Tactics
Evermoon
Heroes of Mavia
These are the best upcoming mobile games that are worth waiting for:
Ember Sword
Guild of Guardians
Ni No Kuni – RPG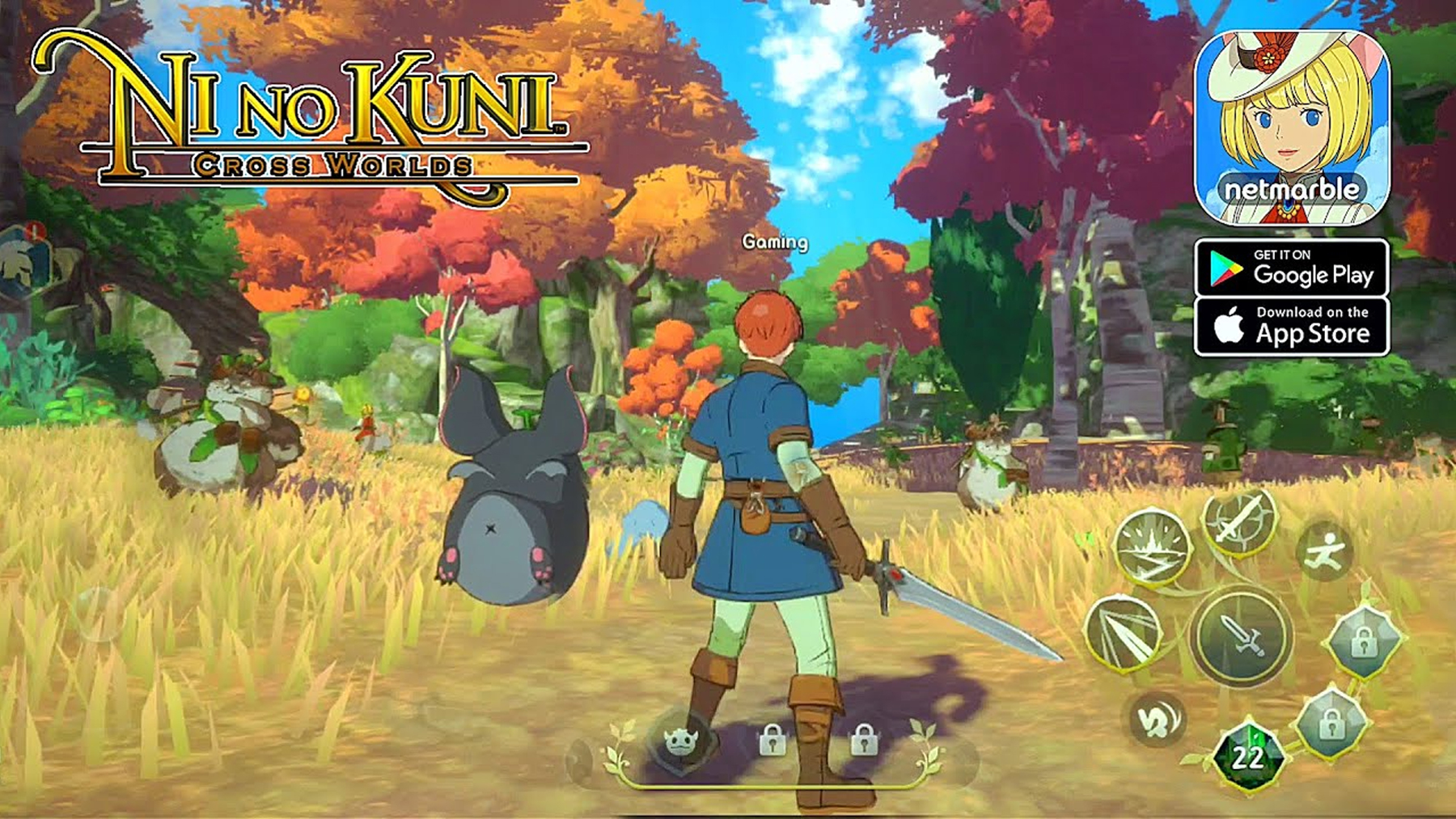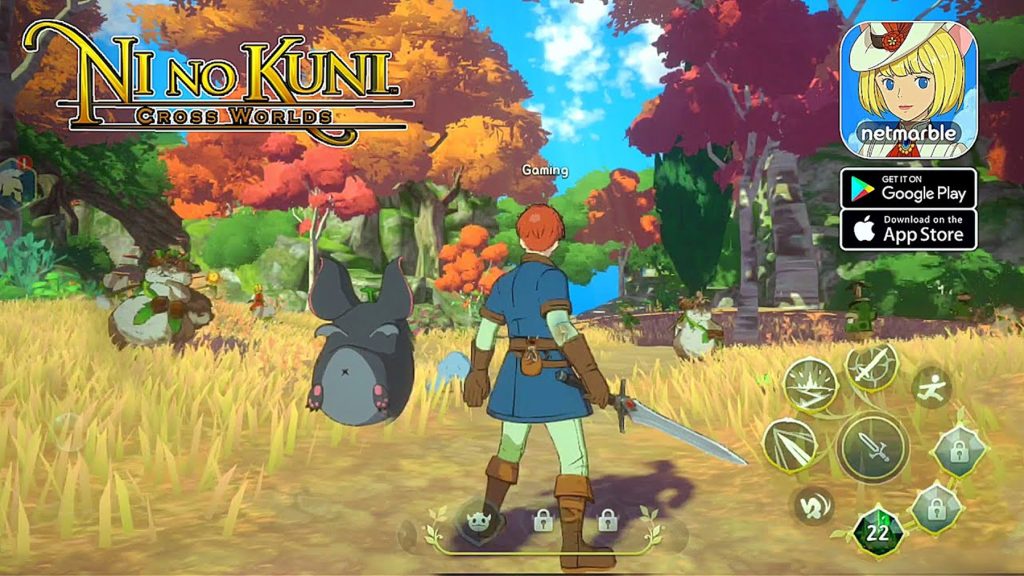 Ni No Kuni: Cross Worlds is an RPG in a fantasy world that uses Unreal Engine 4-powered anime-style graphics, cutscenes, and enchanting music composed by Joe Hisaishi, known for his work on Studio Ghibli films. Ni no Kuni integrated a blockchain system into its gameplay which allows players to earn tokens by engaging with the game.
Within the game's blockchain system, players can find two types of tokens: Territe Token (NKT) and Asterite Token (NKA). NKT serves as a utility token on the MARBLEX platform and can be earned through various activities like Dailies, Familiar Adventure, and hunting monsters in Chaos Fields. On the other hand, NKA is also a utility token on MARBLEX, obtained through competitive in-game content. Users can exchange Asterite for Asterite Tokens.
Ni No Kuni operates on the KLAY blockchain (Klaytn). Klaytn is an open-source public blockchain specifically designed for the metaverse, gaming, and the creator economy, Klaytn provides performance, decentralization, scalability, and interoperability. Ni no Kuni is developed by Netmarble, a South Korean mobile game developer.
Mighty Action Heroes – Multiplayer Battle Royale Game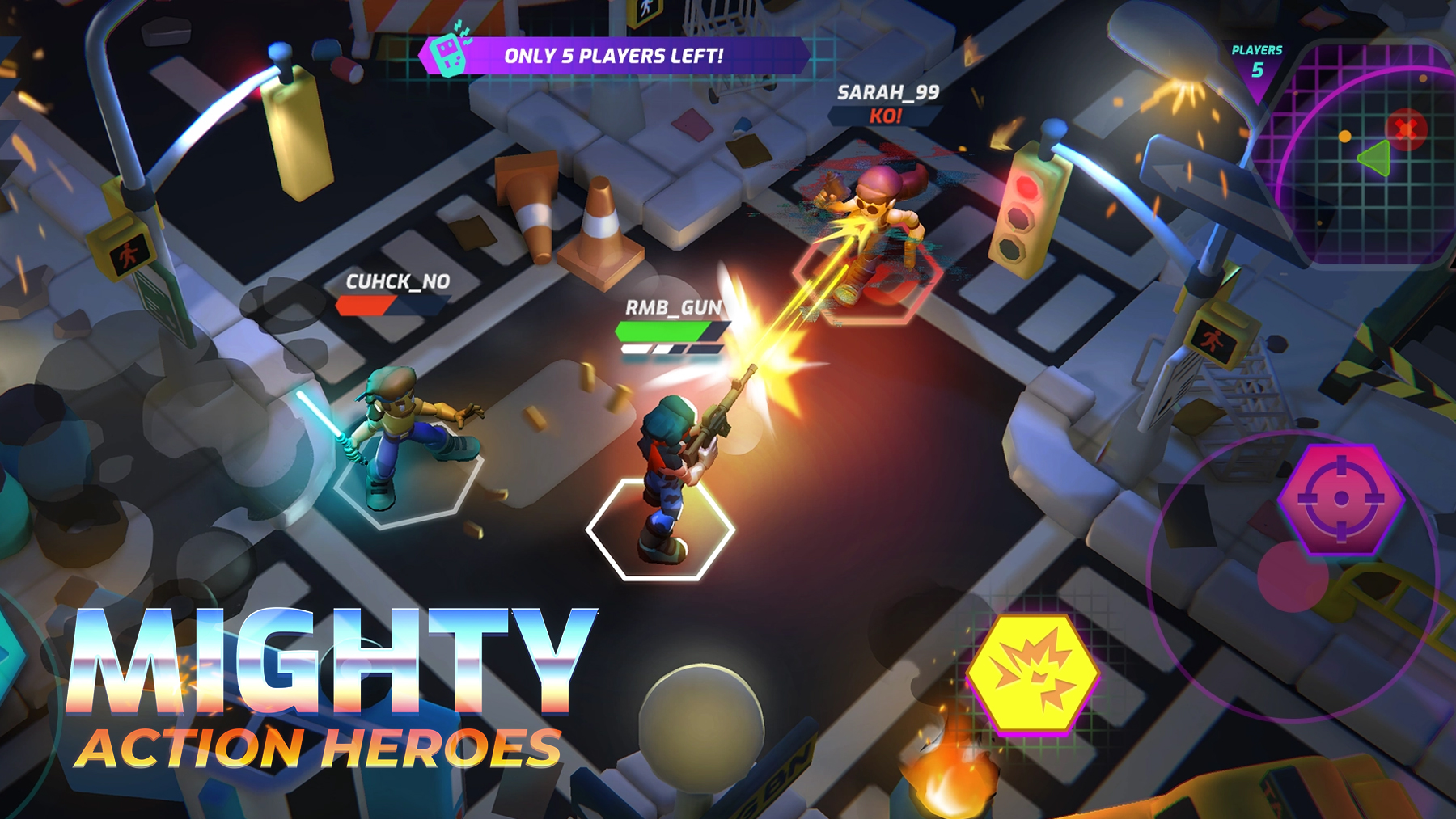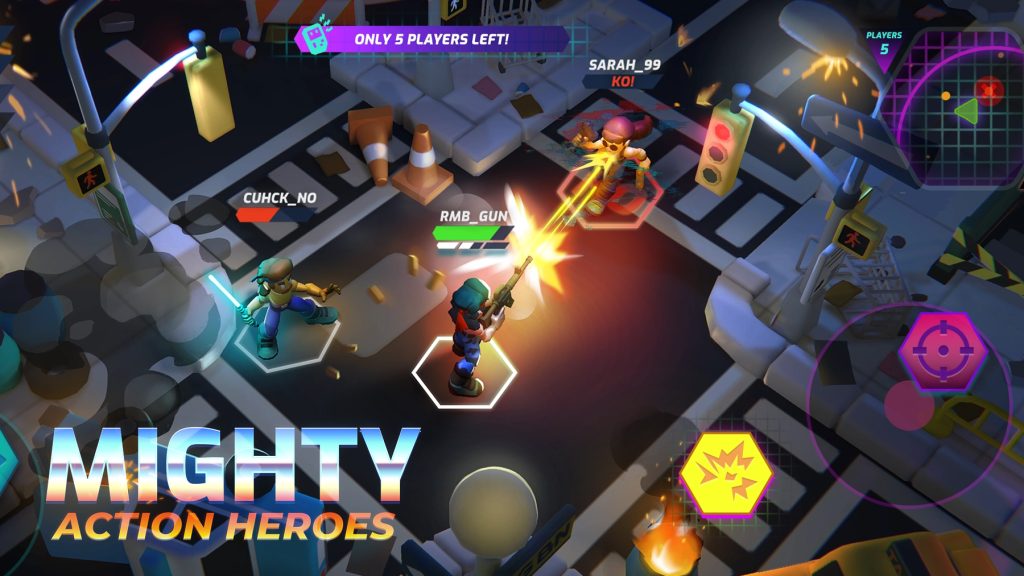 Mighty Action Heroes is an exciting, free-to-play multiplayer Battle Royale game. Explore a city inspired by 80s action movies, collect different weapons, and engage in thrilling battles. You have to outsmart your opponents to be the last one standing in this fast-paced top-down shooter.
The game features an Ecosystem Token called $MGHTY, an ERC-20 token. There's also a collection of rewards and crafting materials called P.A.R.T.S, which are ERC1155 NFTs. Players can use P.A.R.T.S to perform actions and interact with the in-game systems.
Mighty Action Heroes is built on the Polygon chain. The game is being developed by Mighty Bear Games, a leading game development studio in Southeast Asia.
Army of Tactics – Auto-battler Strategy Game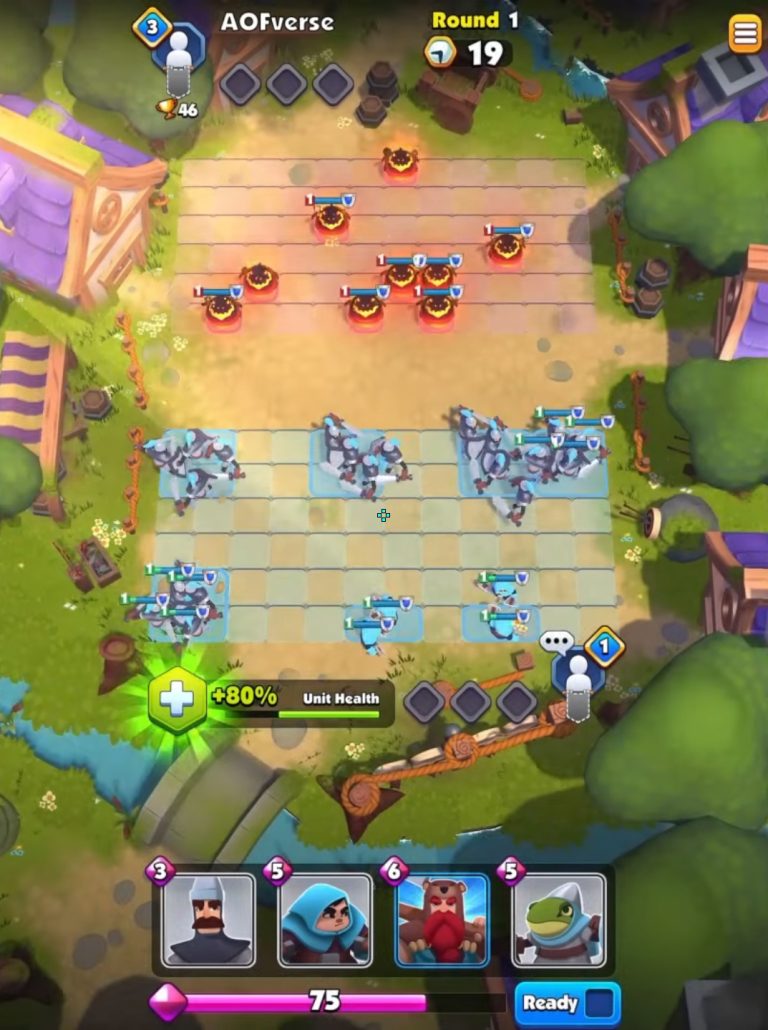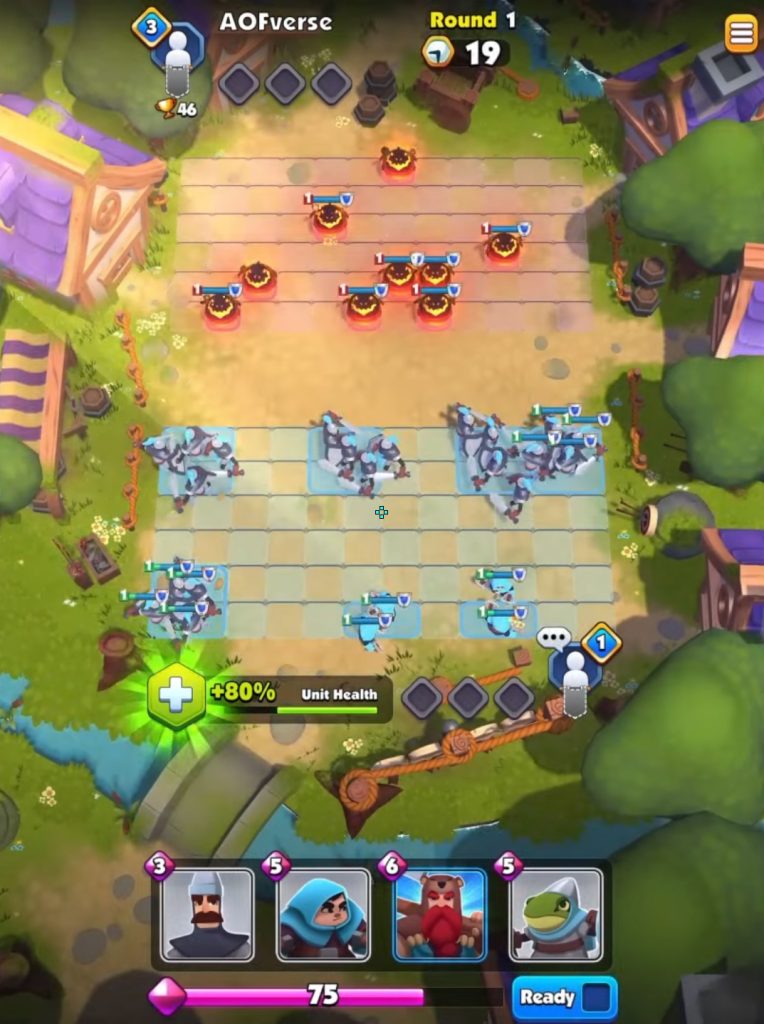 Army of Tactics is a tower defense game in the Army of Fortune Metaverse that's inspired by Auto Chess. It's part of a platform that offers different mobile games and uses blockchain technology to make the gaming experience better. In AOT, players can have exciting battles against other players or computer opponents using strategy.
AFC-1 is the game token in AOFverse, and right now the team is testing it on the Goerli Testnet. Goerli ETH is a test currency used on the test network, and Goerli tokens are needed to interact with the AOFverse Hub.
The available information about the blockchain aspect of this game is limited. It remains uncertain whether NFTs will be incorporated into the game.
Evermoon – MOBA Game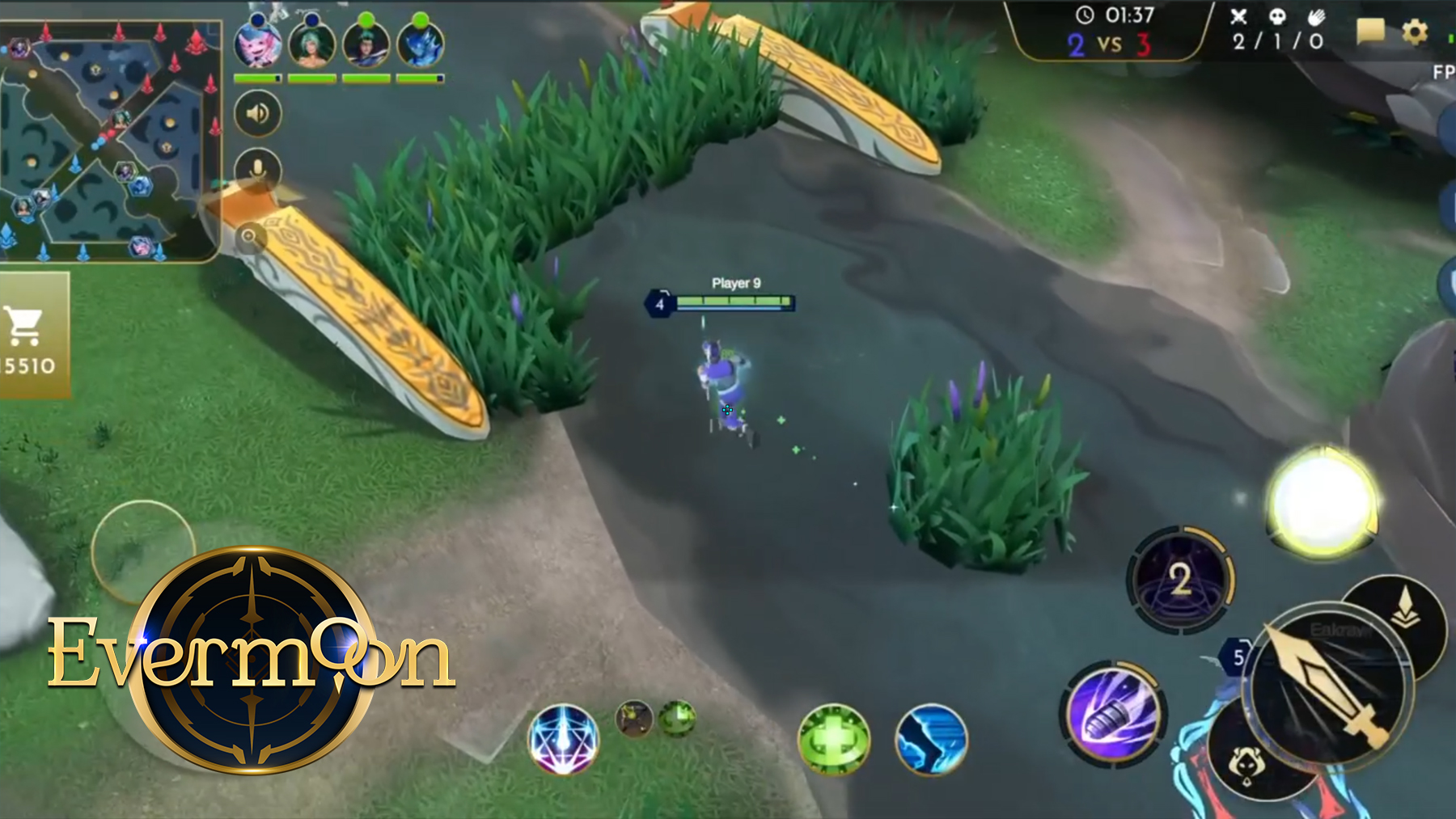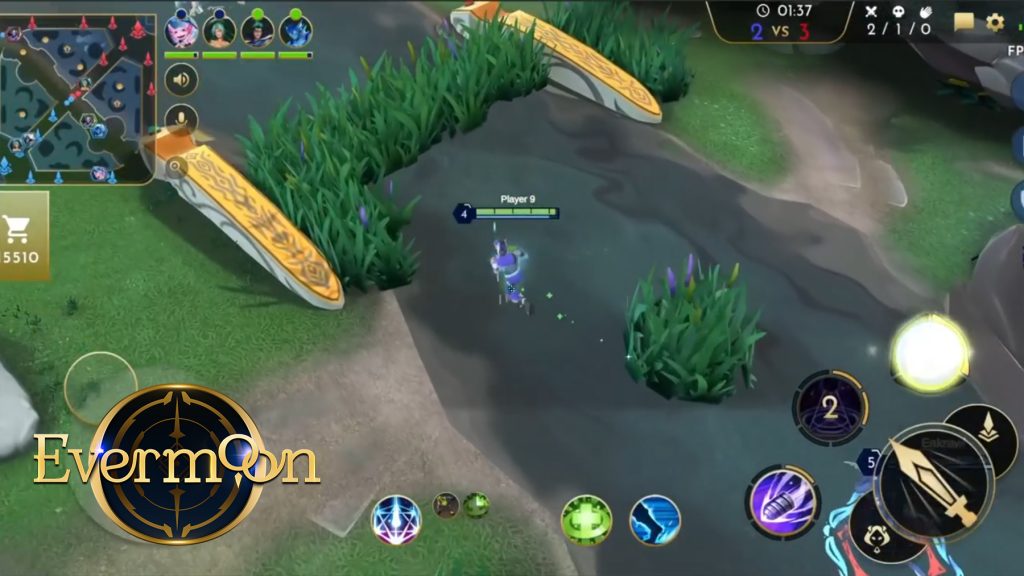 Evermoon is a Multiplayer Online Battle Arena (MOBA) game that combines a thrilling 5v5 player battle experience with blockchain technology. The game takes place in an arena divided into three lanes: Top, Middle, and Bottom, each protected by defensive towers. The goal is to destroy the enemy's towers and base.
The Evermoon Token ($EVM) is the main token of the Evermoon ecosystem. It has many uses, such as buying in-game items, participating in decentralized finance (DeFi) activities, and governing the Evermoon platform. The Everstone Token ($ES) is another token in the Evermoon ecosystem. It has no limit on its supply and is used for different operations within the game.
Evermoon is built on Immutable X, a technology that offers fast, secure, and cheap transaction fees. The game is being developed by its in-house developers.
Heroes of Mavia – MMO Strategy Game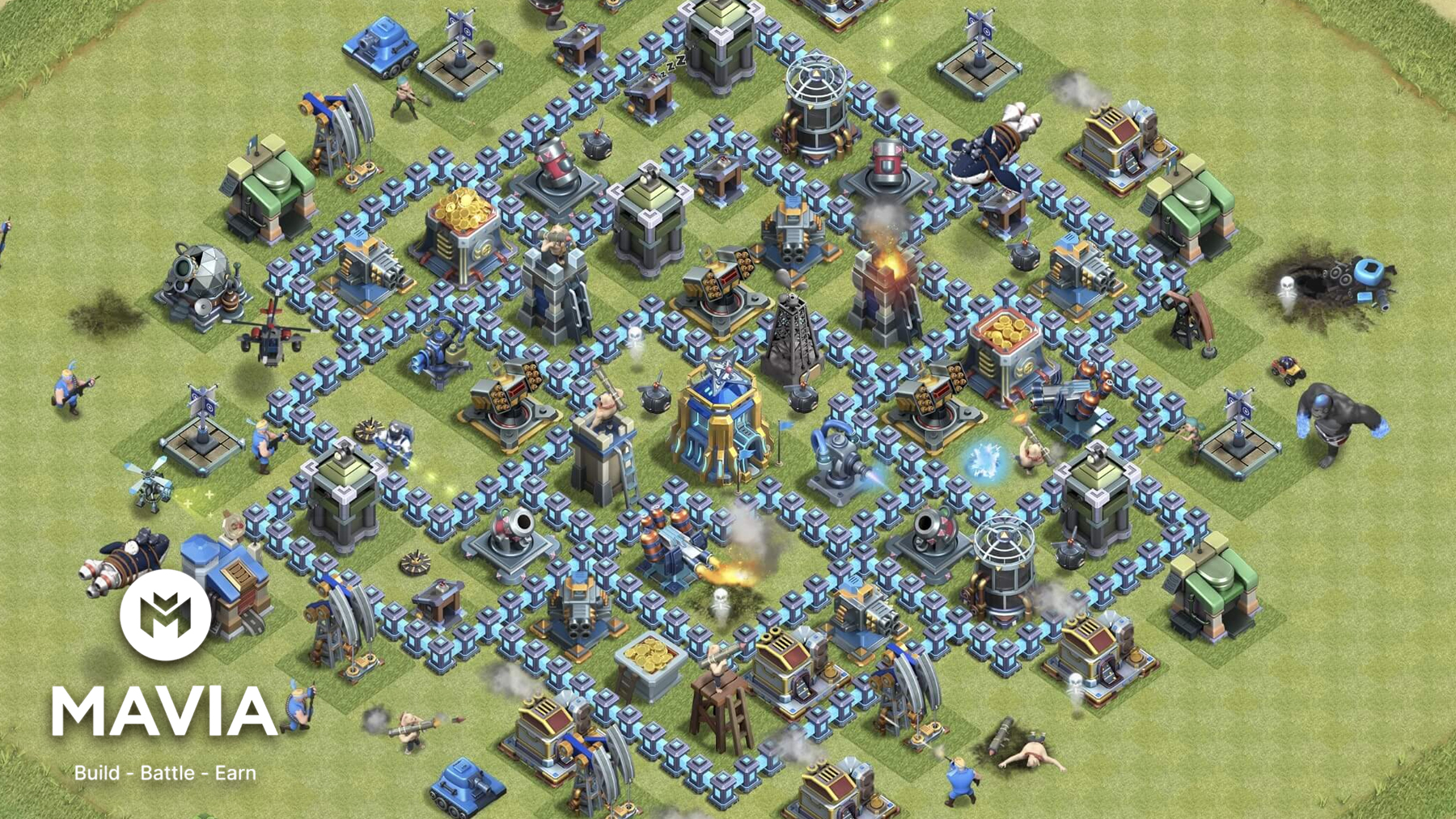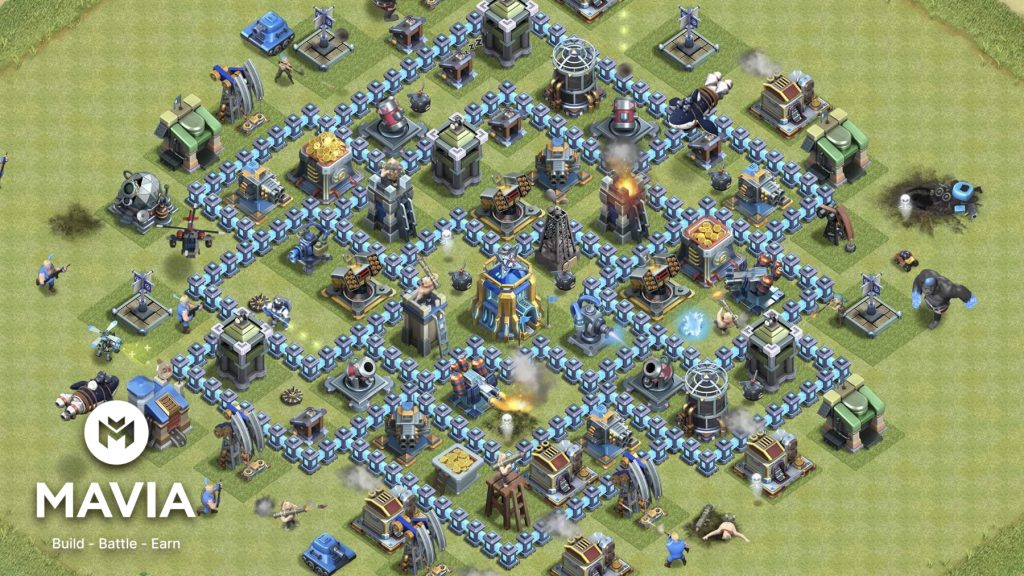 Heroes of Mavia is an online multiplayer blockchain-based strategy game where players use their base and army to battle other players and compete for rewards. Players can purchase, rent, or partner with landowners to acquire and build a base in the game, earning more rewards as they battle with increasingly difficult bases built by other players around the world.
In the Mavia game, there exist two tokens known as $MAVIA and $RUBY. $MAVIA serves as the governance token with various functionalities, while $RUBY functions as the reward token. Additionally, the game features NFT assets like Land, Heroes, and Statues.
Heroes of Mavia runs in the Ethereum blockchain. The studio behind the game is Skrice. Skrice is a game design and development studio with a mission to bring mass adoption of blockchain technology through player-owned digital worlds.
Best Upcoming Mobile Games:
Ember Sword – MMORPG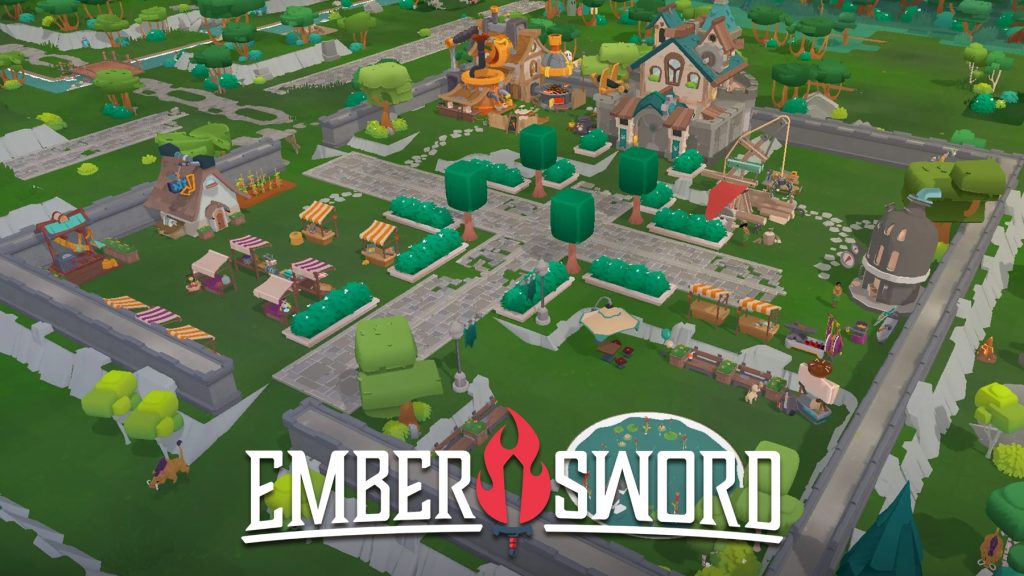 Ember Sword is an MMORPG that offers a dynamic open-world setting that expands as players venture further. It encompasses diverse gameplay elements such as PvE battles, resource gathering, crafting, puzzle-solving, and exploration.
$EMBER is the on-chain token in the game that can be used in land ownership, cosmetic options, user services, and other exclusive digital collectibles. Through NFTs also known as Collectibles, players can possess unique digital assets. These Collectibles include digital cosmetics, emotes, and even land plots that can be bought, sold, and upgraded.
Ember Sword is built on Immutable X, a platform enabling swift, secure transactions with zero fees. Bright Star Studio is the developer behind this exciting game.
Ember Sword is set to release its Open Beta in 2024.
Guild of Guardians – RPG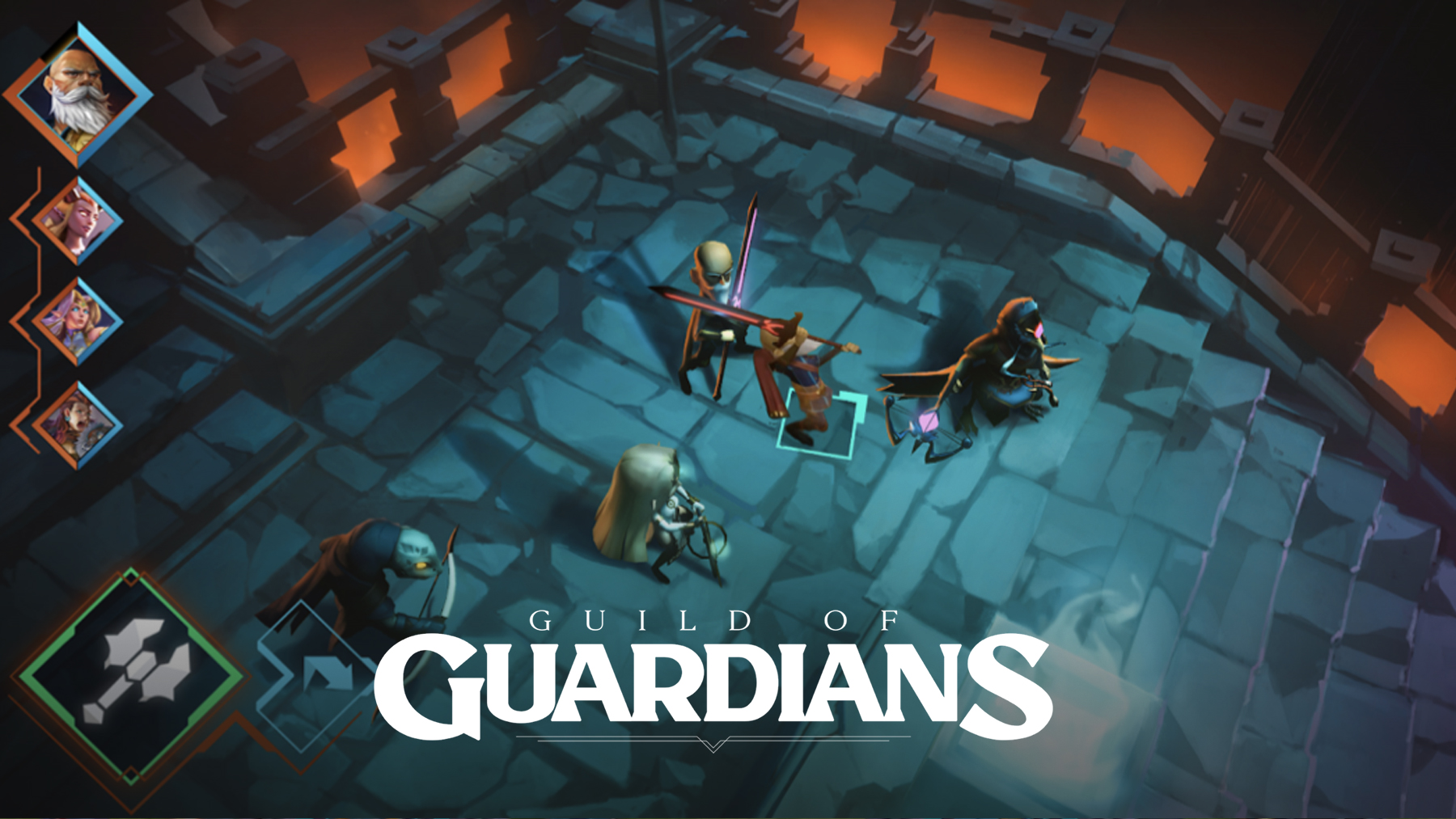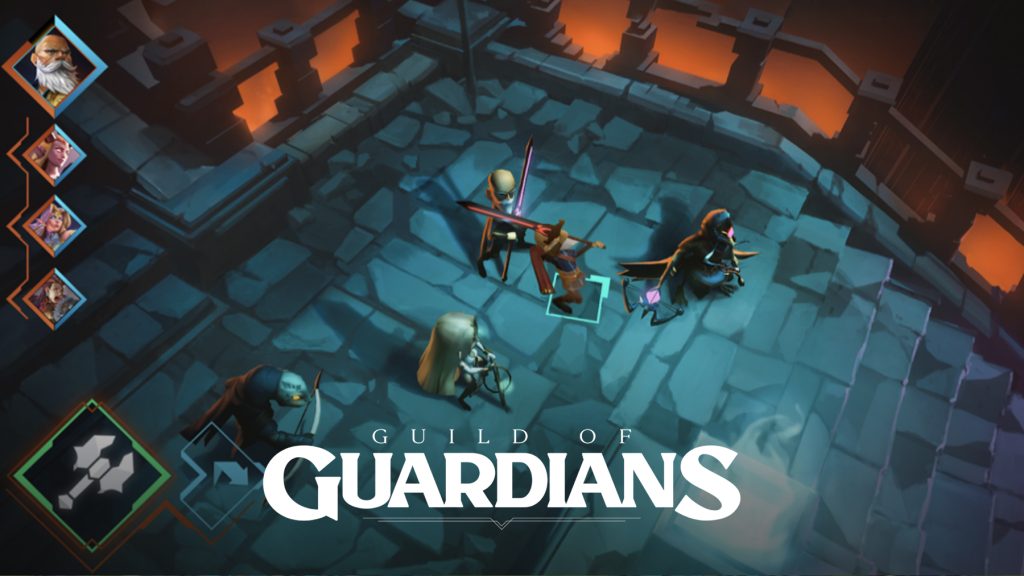 Guild Of Guardians is an action RPG where players create their own team of powerful Guardians and compete in a guild to win amazing rewards. It combines action-packed gameplay, a dynamic trading economy, and social interactions to keep players engaged for a long time.
The game has its own currency called Gems ($GOG), which is an ERC-20 token. $GOG can be used within the Guild of Guardians universe. They are created, issued, and distributed by Guardians Guild Limited, in partnership with the Guild of Guardians.
Guild of Guardians is developed by Stepico Games, a mobile game development studio with a successful track record of releasing popular titles that have been downloaded by millions of players. The game is on Immutable X, allowing cheap and secure transactions.
The much-awaited Open Beta release of this game is set in Q4 2023.