Anito Legends Will Give 50% Off on Legendary Anito NFTs From October 14-15!
On October 10, 2022, Anito Legends announced on Twitter that they would have a Legendary Anito NFTs Payday Sale! Thanks to the strong voice of their community members and of course, the team's gratitude for the support they are getting.
By popular demand, we're slashing off our prices once again this coming payday!!! 🎊🎊🎊

…. and it's gonna be LEGEN–wait for it

–DARY. 😎😎😎

🏷️ 50% OFF on Legendary Anito NFTs from October 14, 10:15 AM to October 15, 10:30 PM GMT+8!🏷️#PlayAndEarn #GameFi #CryptoPH pic.twitter.com/n6t2ZVS7Vq

— Anito Legends | MINTING NOW (@AnitoLegendsNFT) October 10, 2022
The team will be giving a 50% off on all Legendary Anito NFTs from October 14-15, 2020. The Anito NFTs actually come in 3 rarity boxes: Common, Epic, and Legendary. Only the Legendary NFT Blind Box can be purchased for 50% off.
Perks of Buying Legendary Anito NFTs:
A unique Legendary Anito NFT.
Ability to unlock a Charm Slot in 10 days.
Ability to summon Legendary Anitos.
What are Charms?
Charms are special items that Anitos can use to enhance their stats and the outcome of battles.
Each Anito has three Charm slots and these Charms come in three kinds: Monk, Anti-Gravity, and Fast Hands.
The Monk can increase attack, defense, and Health Potion (HP) by 5 when no weapon and shield is equipped.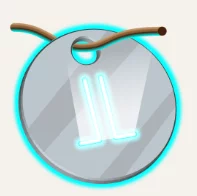 The Anti-Gravity can reduce the equipment weight by 50%.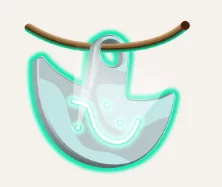 The Fast Hands gives a 25% chance to gain an additional item drop in Tower Mode.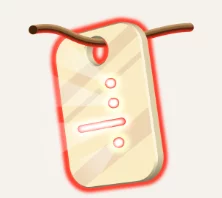 Initially, Charm slots are locked. The speed with which an Anito may open a Charm slot is determined by its rarity: the rarer the Anito, the faster it can unlock. As previously stated, Legendary Anitos owners can unlock the Charms in 10 days. It takes 20 days to Epic Anito owners and 30 days to Common Anito owners.
How to Buy Legendary Anito NFTs?
To purchase a Legendary Anito NFT, follow the steps listed below:
1. Go to Anito Legends Marketplace.
2. Click "Authenticate" and connect your wallet.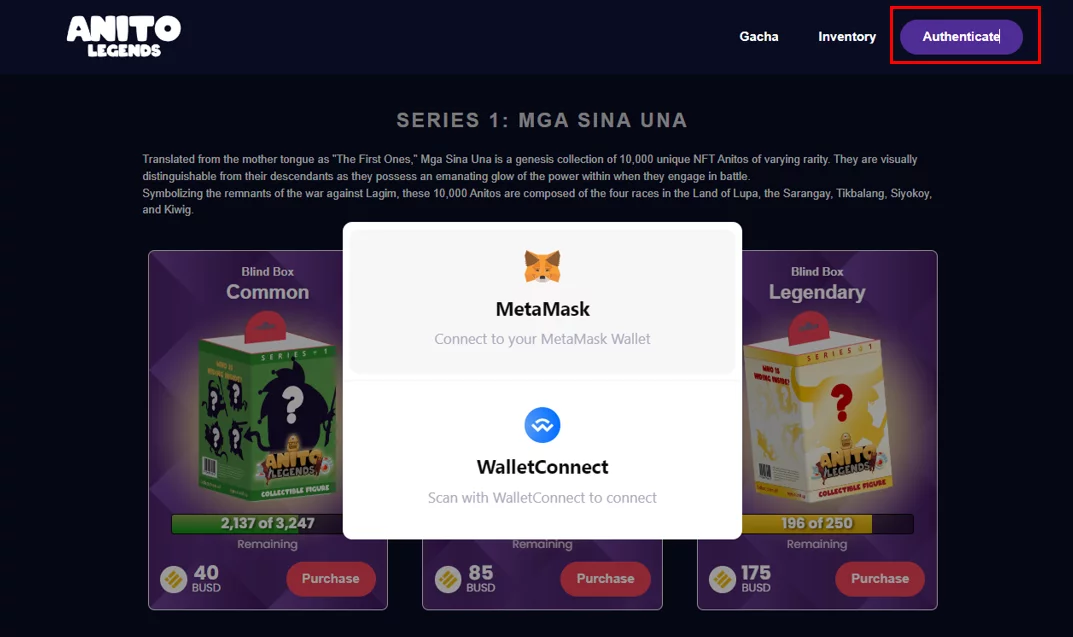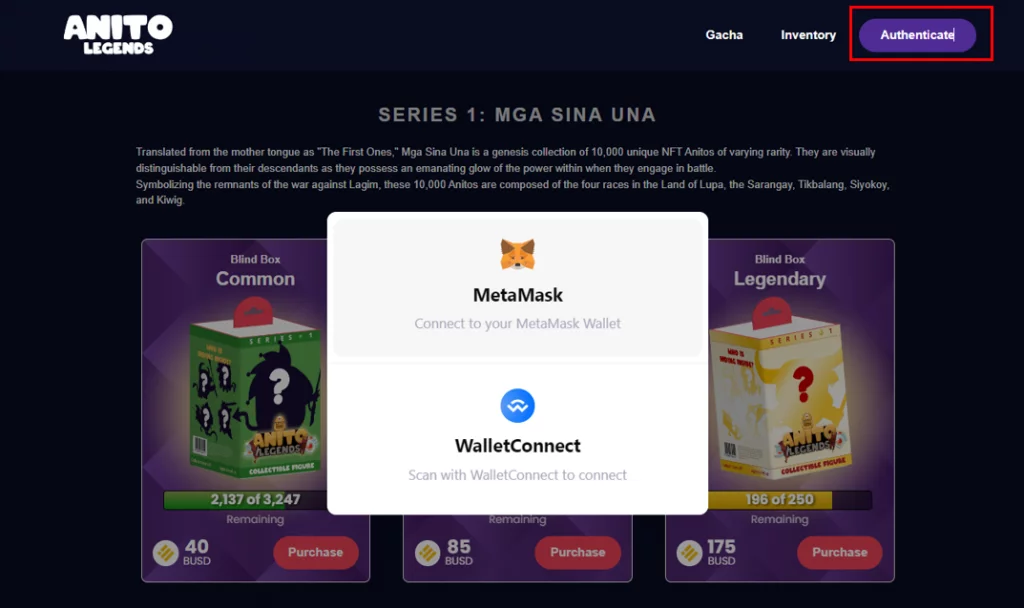 3. Choose the Legendary blind box and click "Purchase".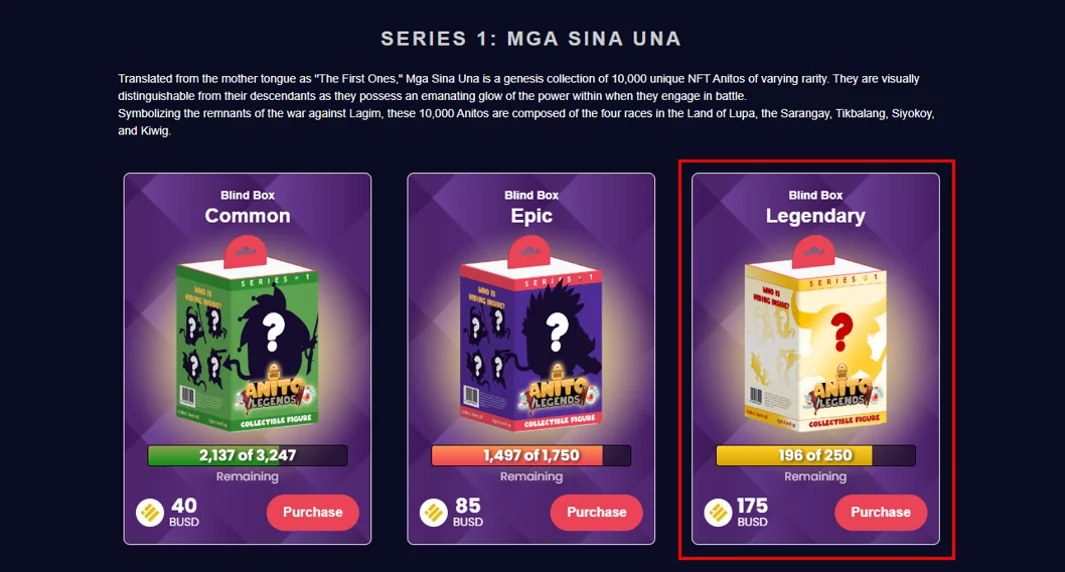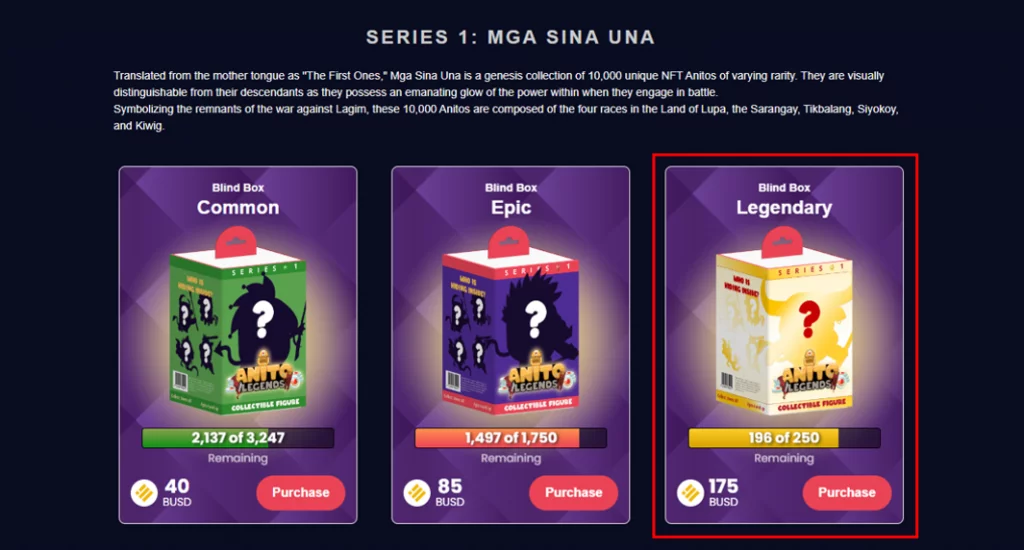 4. Select the quantity and click "Purchase" to confirm the amount.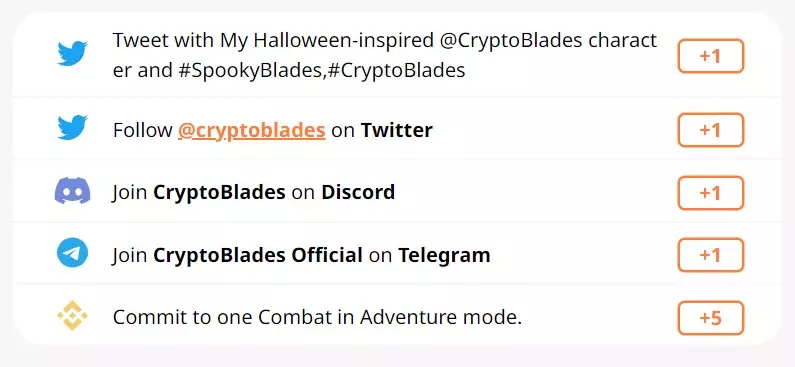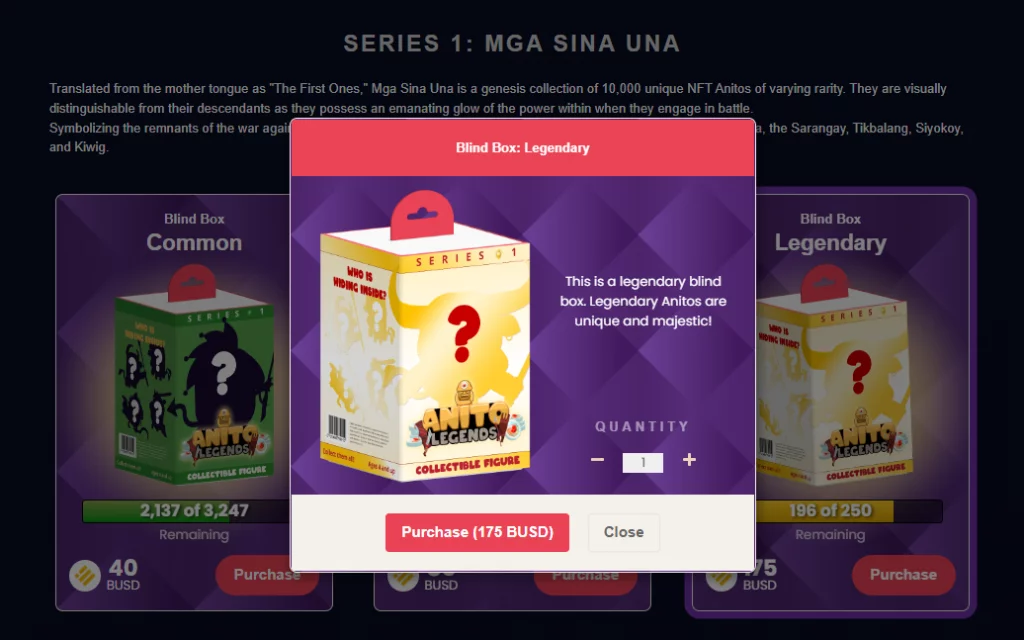 Important!
The 50% off discount will only apply on October 14, 2022 at 10:15AM to October 15, 2022 at 10:15PM. So, the 175 BUSD price you see in the images above will be 87.5 BUSD on the said dates.
5. Confirm the purchase in your wallet.
About Anito Legends
Anito Legends is a strategic auto-battler where players build a team of three Anitos and complete towers, assemble different types of equipment, and beat another team in a battle.
Anito Legends runs on BSC chain and it went live on August 31, 2022. The game is currently open for early access, requiring you to purchase their NFTs before playing. Anito Legends is available on PC, Mac, Android, and iOS devices.
Learn more about Anito Legends here.