Phantom Galaxies Beta is Now Live!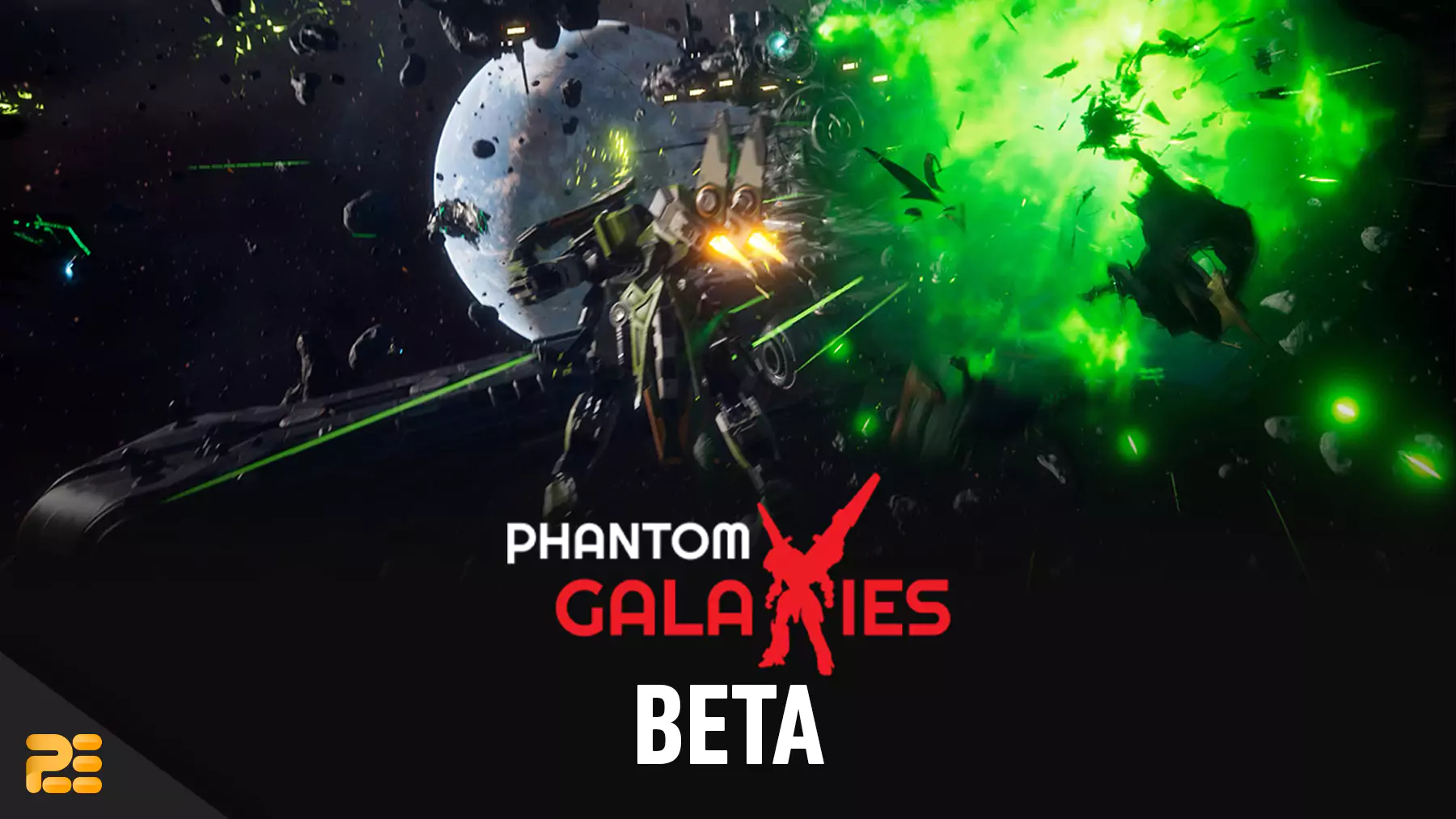 Phantom Galaxies Beta phase is now live whith exciting new features and updates. Brace yourself for a remarkable gaming experience! Continue reading to learn more.
🎉 The Beta has begun! 🎉

'Cohort 1: Friends of Zorran' is open now to all 'Zorran's Favour' NFT holders. Experience a retelling of the earliest #PhantomGalaxies adventures, enhanced with new and updated features!

🔗 Read more: https://t.co/It7maZMSzs#nft #gaming #mech pic.twitter.com/n8gN5S5kbH

— Phantom Galaxies 🌠 (@the_phantom_g) May 15, 2023
Phantom Galaxies Beta
The Phantom Galaxies Beta presents new exciting features. As you may recall, the team initially intended to release the beta in late March. Then it was announced to be delayed and said to be launched on April 15th. However, unexpected technical hurdles emerged, causing a delay as the team worked tirelessly to overcome them.
The primary challenge they encountered was the task of transitioning the single-player experience into a multiplayer setting, which necessitated additional time to address. Nonetheless, after much hard work and dedication, the beta has finally arrived.
The Cohort 1 of players, exclusively holding the prized 'Zorran's Favour' NFT, will be among the fortunate few to embark on the Beta journey in Phantom Galaxies. There are only 29 Cohort 1 players. Note
Zorran's Favor is a special role on the Discord server given to community members who prove themselves worthy. Holders of the Zorran's Favor role obtain exclusive benefits, including early sneak peeks into the development process of Phantom Galaxies and priority in live events.
What to Expect?
The Cohort 1 players will experience the following features and updates in the Phantom Galaxies Beta:
1. Improved Starfighters
Starfighters have undergone a massive overhaul, with new missile, technical, melee, and super abilities, as well as a wide array of weapons.
2. Networked Multiplayer
The addition of networked multiplayer allows players to connect with fellow Rangers aboard Halberd-001.
3. Emote Wheel
Players can communicate using the newly introduced emote wheel. Tip
Interact with other players aboard Halberd-001 by simply holding 'G' to bring up the new Emote Wheel and communicate with your fellow Rangers.
4. Upgrade from UE4 to UE5
Phantom Galaxies has upgraded from UE4 to UE5! Unreal Engine 5, also known as UE5, is a powerful game engine that provides game developers and creators from different industries with the tools they need to create next-level real-time 3D content and fantastic experiences.
5. The Heat System
Heat System replaces Energy. As you dive into the game and take action, your Heat level charges up. However, beware of overheating, as it comes with dire consequences. Striking the perfect balance, though, grants you an Ultimate boost.
6. Unique Ranger Adventure
This is one of the most significant features of the Beta phase – the randomized player Avatars with optimized art styles, making your gaming experience more special! Tip
Get a taste of the Generative Avatars feature by regenerating until you find the perfect look that suits your style.
7. Improved Visuals
Enjoy the refreshed visuals in the HUD, Shops, and Menus, enhancing the overall aesthetic appeal of the game.
8. Game State and Saves
Your game state and saves are now stored server-side and your progress is tied to your Generative Avatar. Note
For those who want to save time on subsequent playthroughs, the tutorial can now be skipped.
How to Access the Game
Follow the steps below to access the Phantom Galaxies Beta:
Make sure that you possess a wallet containing a 'Zorran's Favour' NFT. If you don't have one, you may try your luck in buying one on OpenSea.
Visit the download page on the official Phantom Galaxies website and connect your wallet.
Generate and copy your beta access code, then download the Phantom Galaxies Launcher (Windows) from the website.
Run the installer.
The game will be downloaded. Once installed, click 'Play Phantom Galaxies.'
Upon loading the game, you'll be prompted to enter your unique access code. Paste your access code into the prompt and hit "Enter".
The participation and feedback from the elite Ranger echelons during the beta phase are of immeasurable value to the future development of Phantom Galaxies. This period serves as a crucial opportunity to shape and refine the game's direction. Note
The Beta phase of Phantom Galaxies is currently available for Windows, with MacOS support coming in a future release.
About Phantom Galaxies
Phantom Galaxies is a multiplayer online action role-playing game (ARPG) set in a captivating science-fiction universe. Players gain control over their in-game items, including mechs, equipment, Avatars, and even the game's currency.
In Phantom Galaxies, players will take on a pivotal role in the war for control of the sectors of Canis Major, the area of space where Phantom Galaxies will take place. They explore deep space to find valuable resources and uncover the powerful weapons of the Sha'Kari which is a dangerous new foe.
If you want to learn more about Phantom Galaxies, you can follow them on Twitter, visit their website, or join their Discord server.