Phantom Galaxies Announces Closed Beta!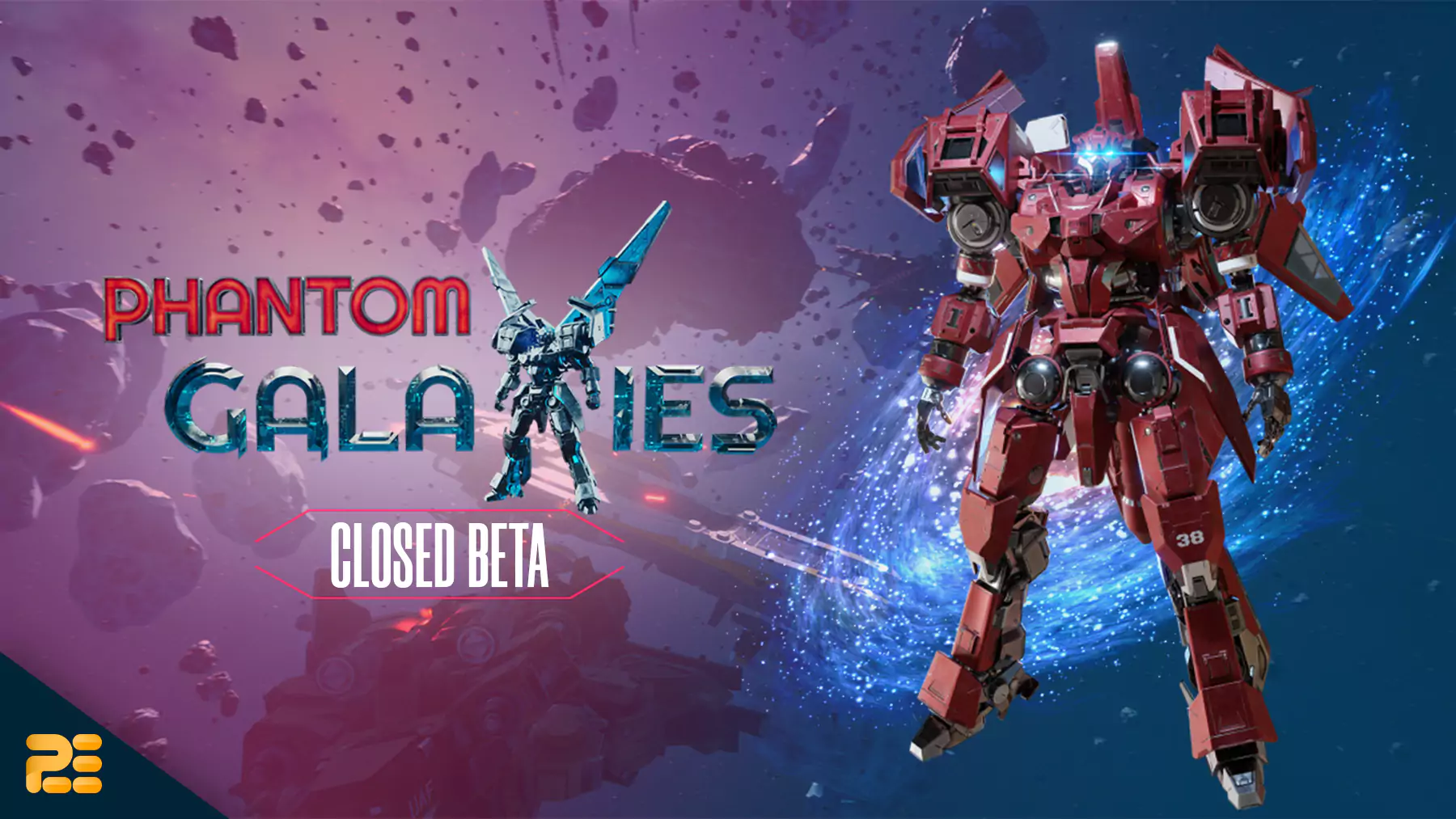 Phantom Galaxies, the fast-paced third-person action role-playing game (ARPG), has announced its closed beta access for Cohort 1, scheduled to begin in late March. The announcement was made through the official Discord community updates channel of the game.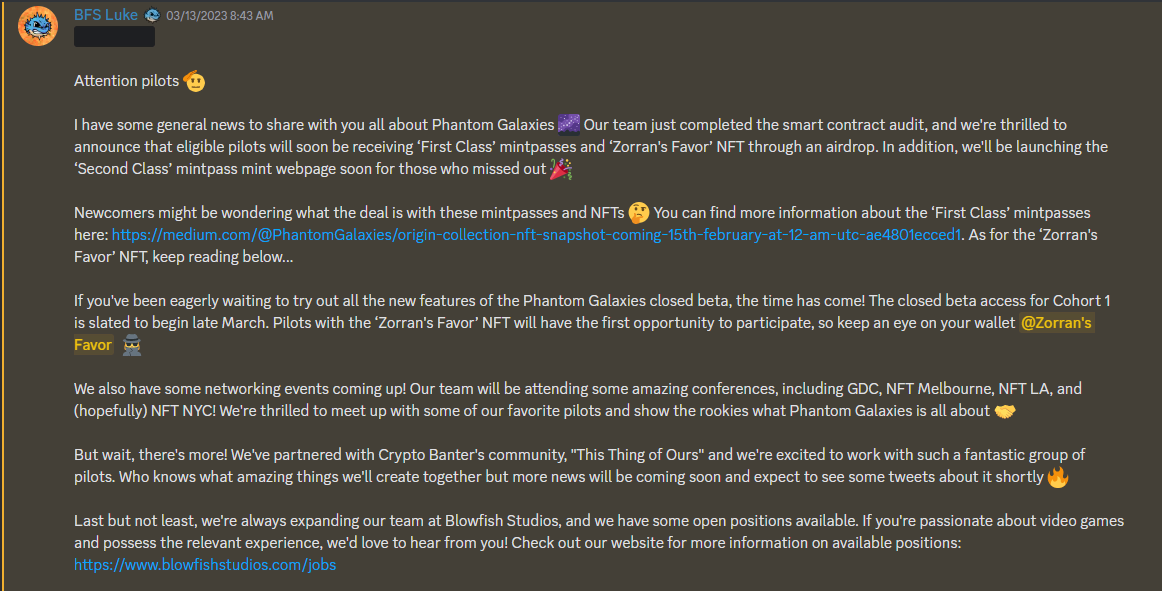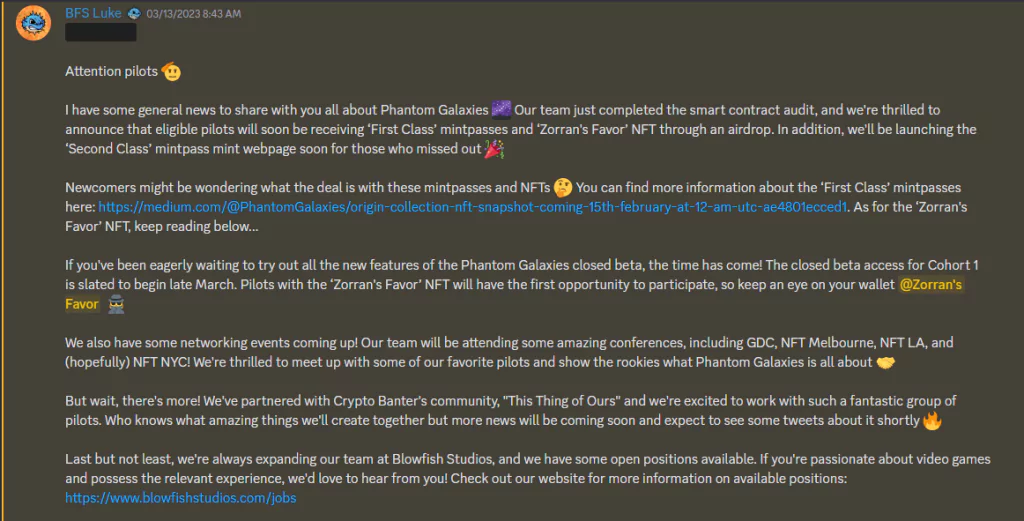 Who can participate in the closed beta?
Pilots with the 'Zorran's Favor' NFT will be given priority to participate in the closed beta. And take note, the Phantom Galaxies team has completed their smart contract audit, and eligible pilots will receive 'First Class' mint passes and 'Zorran's Favor' NFT through an airdrop!
To be one of the "eligible pilots", players had to win in competitions such as Fan Fiction Competition, Zorran's Quest for Knowledge, and other community events. Players should also be helping community members, enough to be noticed by the Phantom Galaxies' team. Note
The exact launch date for the closed beta is not available yet. Please stay tuned for further updates.
Following the 'First Class' mint pass airdrop, players will have the opportunity to purchase Avatar and Starfighter mint passes through the official Phantom Galaxies site. This future mint will be the 'Second Class' mint pass.
What is Zorran's Favor?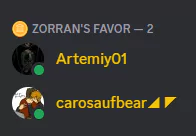 Zorran's Favor is a special role on the Discord server given to community members who prove themselves worthy. Holders of the Zorran's Favor role obtain exclusive benefits, including early sneak peeks into the development process of Phantom Galaxies and priority in live events. Tip
Having a Zorran's Favor will guarantee you a Zorran's Favor NFT!
What is Phantom Galaxies?
Phantom Galaxies is a blockchain-based game that aims to be the leading multichain science-fiction mecha-shared world online ARPG. Players exercise governance and true ownership and control of their in-game assets, such as mechs, equipment, Avatars, and game currency, through the use of fungible tokens (FTs) and non-fungible tokens (NFTs).
Gameplay Overview
In Phantom Galaxies, players will take on a pivotal role in the war for control of the sectors of Canis Major, the area of space where Phantom Galaxies will take place. They explore deep space to find valuable resources and uncover the powerful weapons of the Sha'Kari. Based on the Phantom Galaxies' backstory, the Sha'Kari is a dangerous new foe seeking revenge on humans for desecrating their ancestral planets. They have a strong presence in the galaxy and hold a technological advantage.
Players will select a Starfighter from four different starting classes, or Frames (the Lancer, Buster, Assault, and Breacher), and upgrade their mechs, unlocking specializations to experiment and fine-tune the perfect Starfighter setup.
Phantom Galaxies' closed beta access for Cohort 1 is highly anticipated, and the team is excited to see the community's feedback. The game promises to offer an exceptional experience that combines blockchain technology with a traditional 3D ARPG. Stay tuned for more updates on Phantom Galaxies!