Undead Blocks Announces $30K Spring and Summer Tournament Series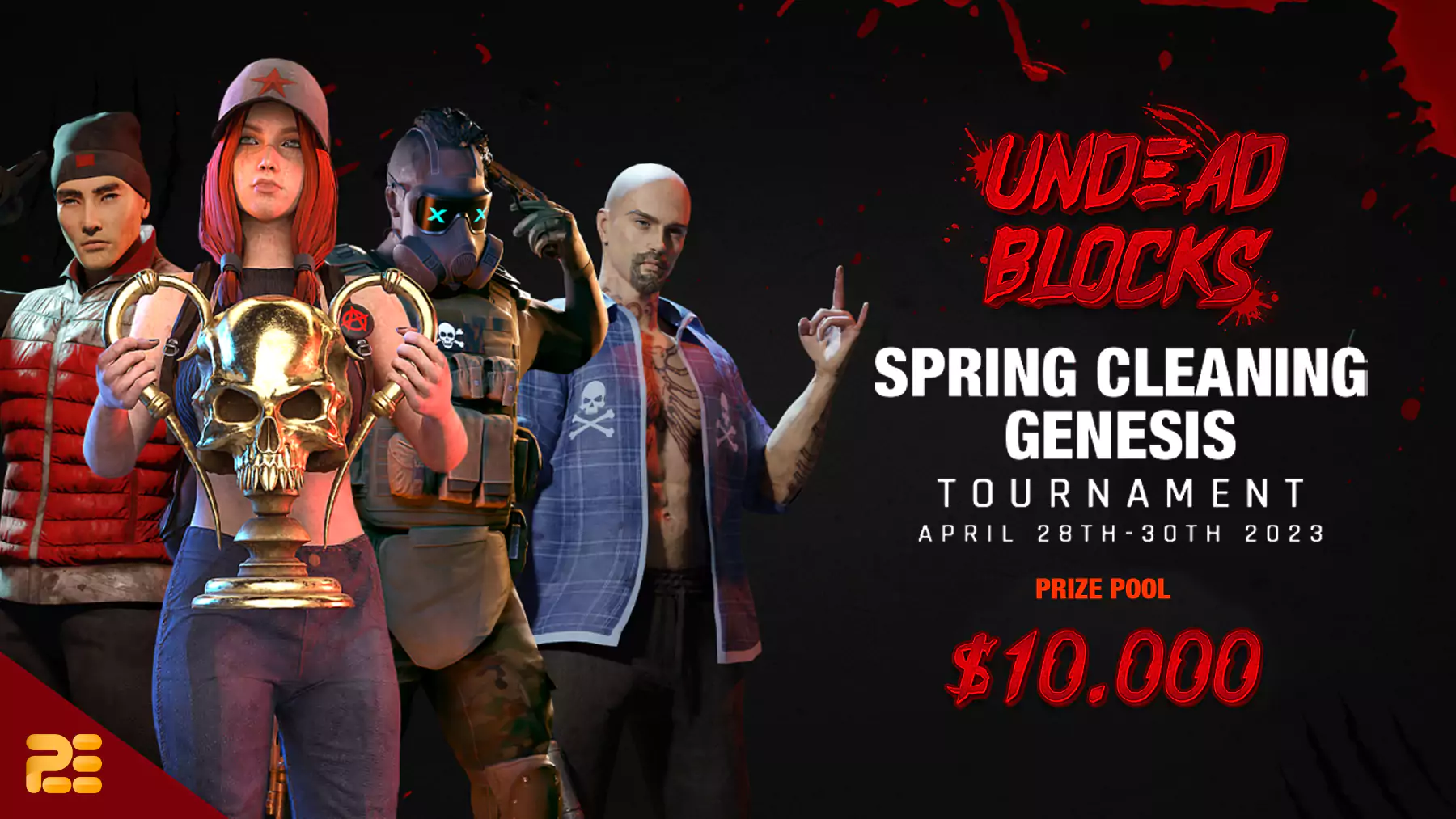 Undead Blocks (UB), the world's first AAA crypto first-person zombie shooter, recently announced on their Discord channel that they are thrilled to offer a $30K Spring and Summer Tournament Series to their gaming community! The series will allow players to compete for big prizes as they continue to build out their full-game features and mobile offerings.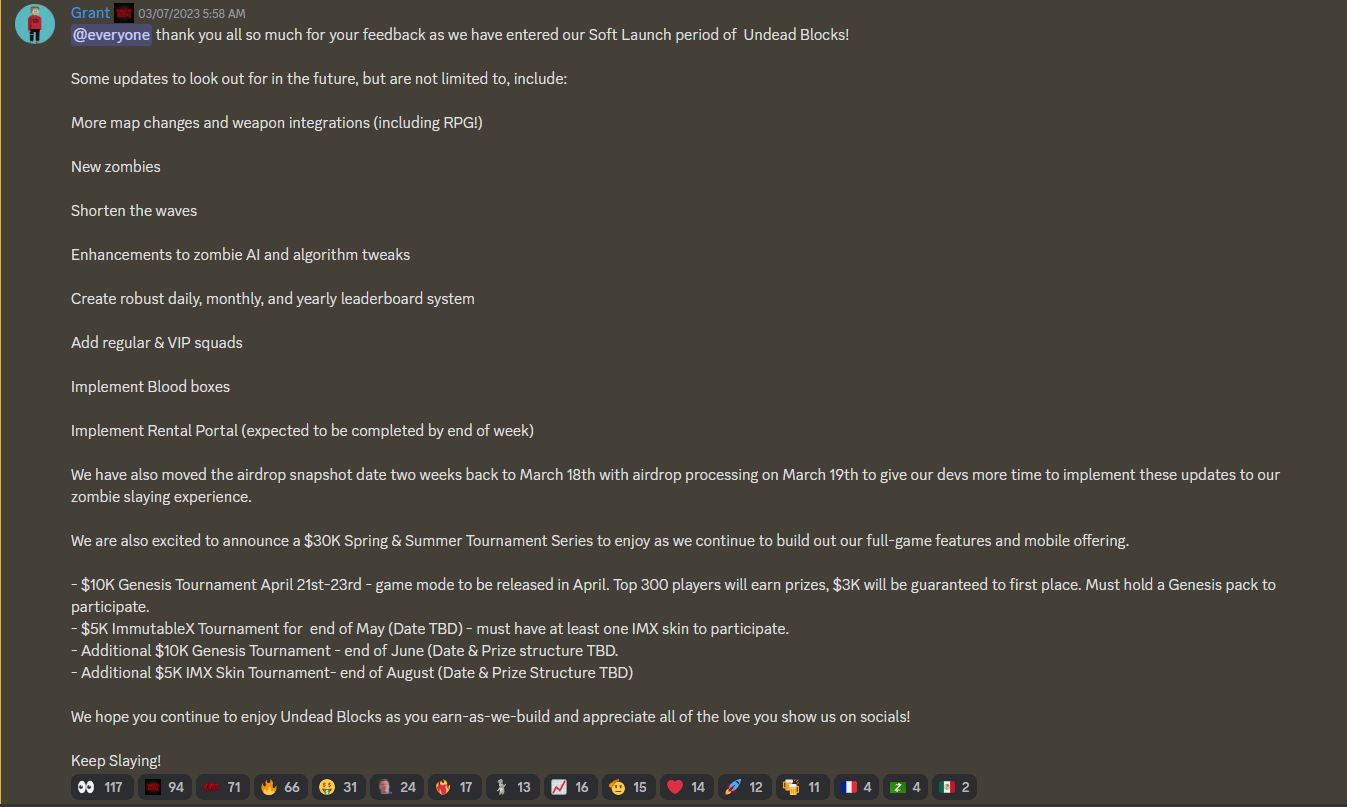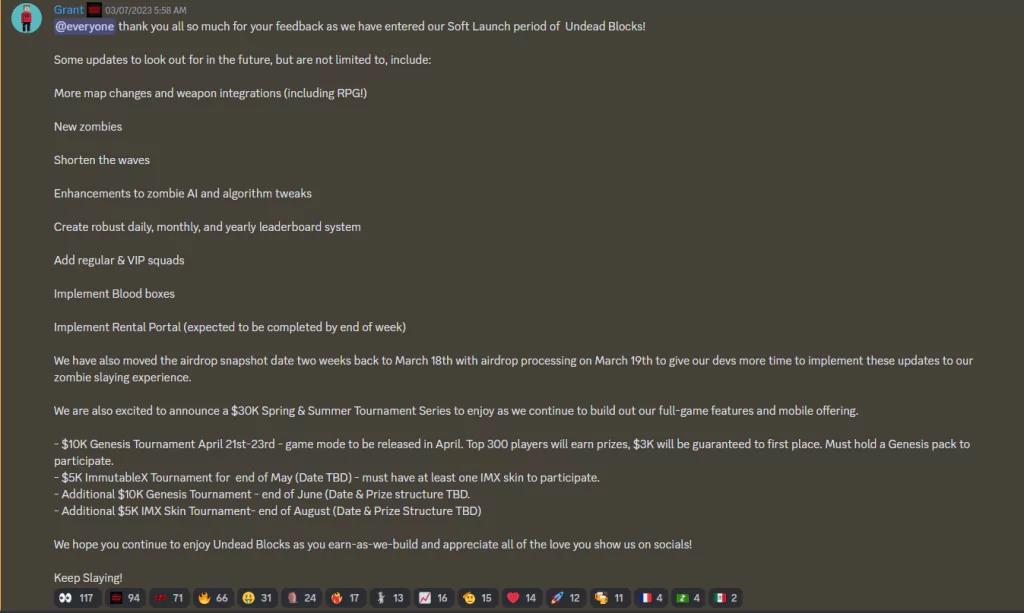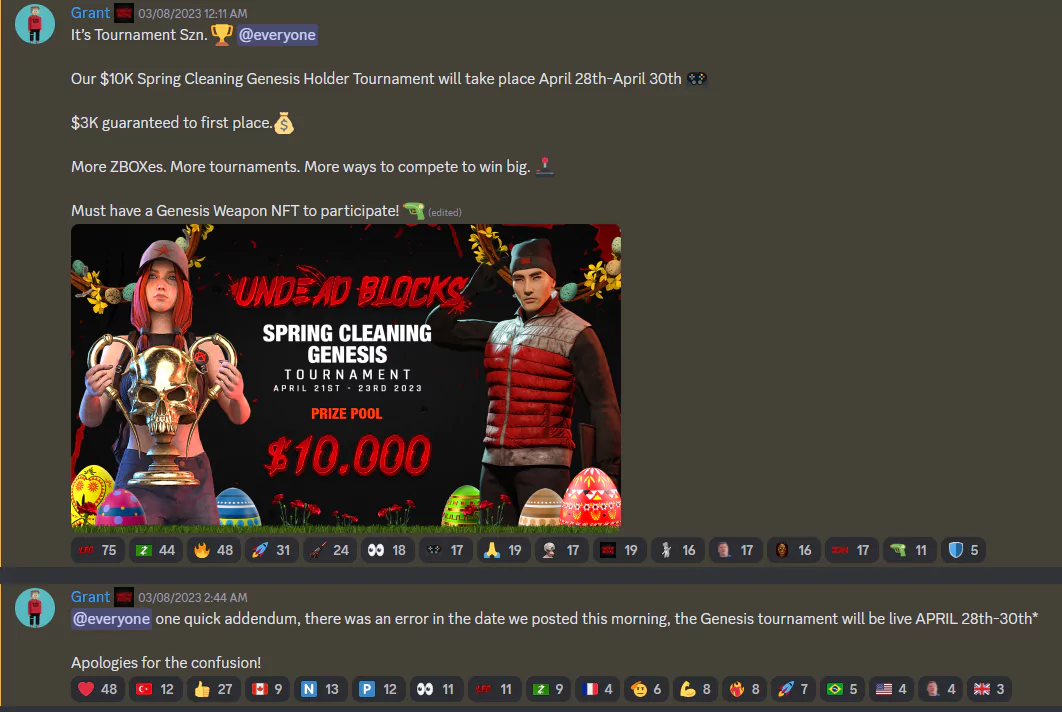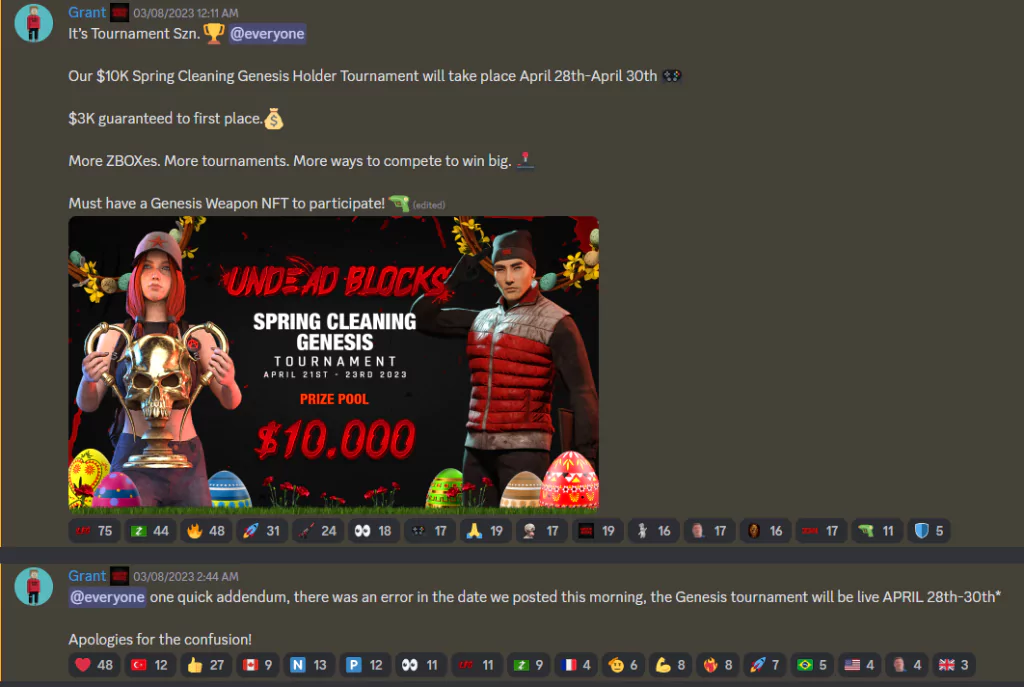 Overview of the Tournament Series
In addition to the recent announcement of daily earnings, the UB team has just dropped another exciting piece of news: a tournament series with a whopping $30K prize pool!
The Spring and Summer Tournament Series from Undead Blocks promises to be a thrilling and exciting event for the gaming community. It features a $10K Genesis Tournament in April, a $5K ImmutableX Tournament in May, and additional tournaments in June and August.
$10K Genesis Tournament in April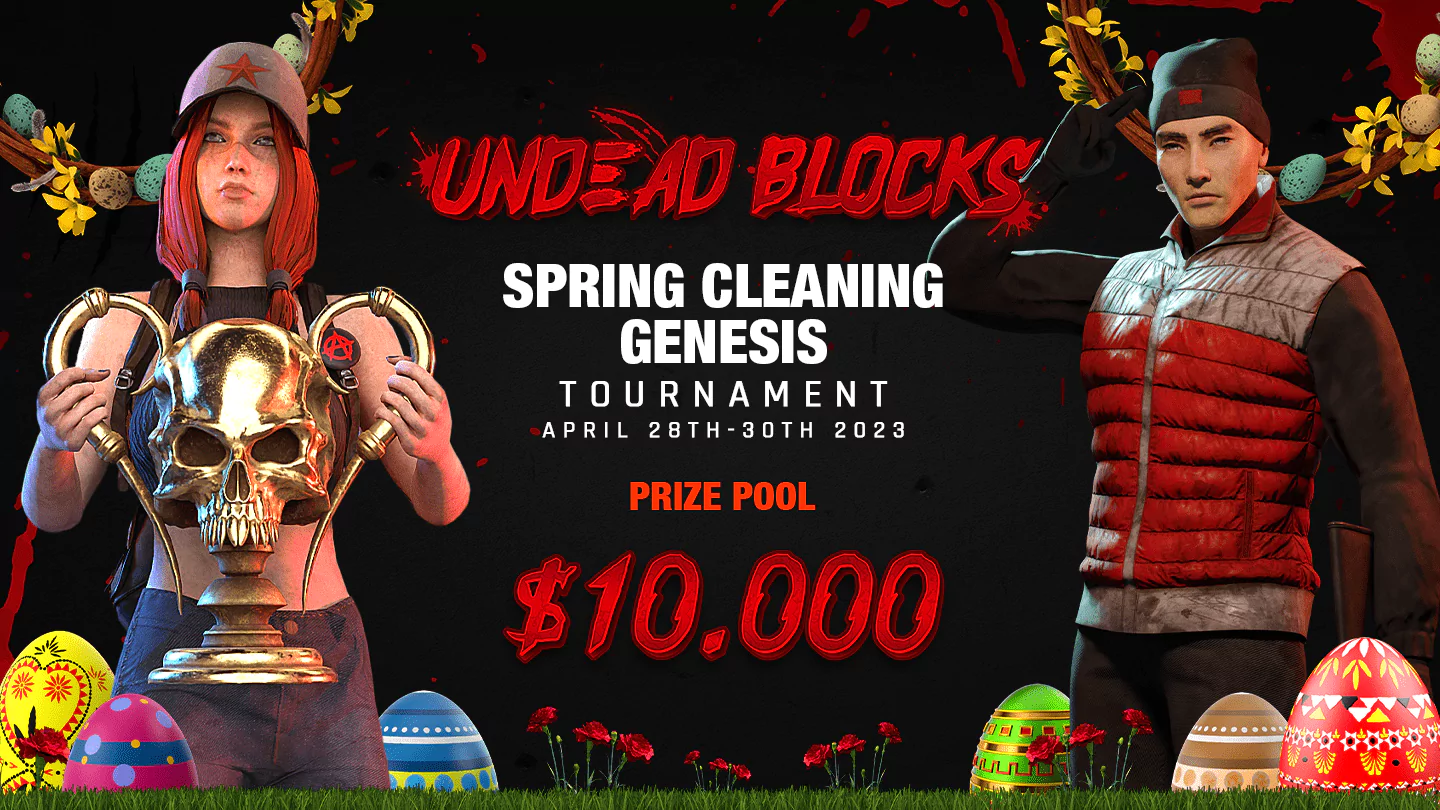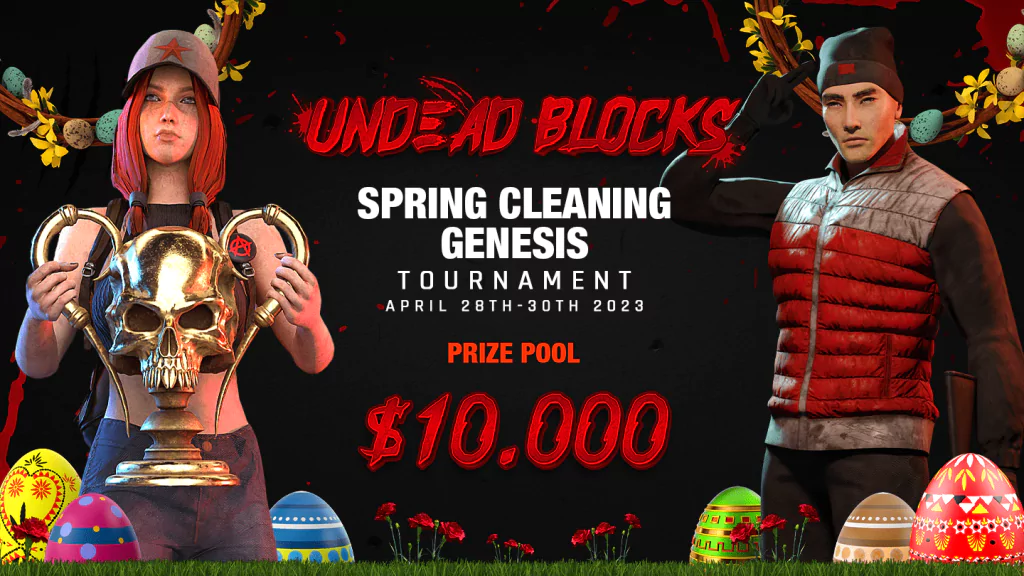 The $10K Genesis Tournament, scheduled for April 28th-30th, will feature a new game mode set to be released in April. To participate in this tournament, players must hold a Genesis pack, and the top 300 players will earn prizes. The first-place winner will receive a guaranteed prize of $3K!
$5K ImmutableX Tournament in May
This tournament is set to take place at the end of May. To participate, players must have at least one IMX skin – so make sure to stock up before the competition begins! While the exact date is yet to be announced, the team is working hard behind the scenes to ensure that this event will be one to remember. Stay tuned for more information on the tournament date and structure. In the meantime, get ready to battle against some of the best players in the world, and put your gaming skills to the test in the $5K ImmutableX Tournament!
Additional Tournaments in June and August
But wait, there's more! The excitement doesn't end in April and May, as Undead Blocks announces two more tournaments for players to look forward to. In late June, there will be an additional $10K Genesis Tournament up for grabs – although the date and prize structure is yet to be discussed, you can expect it to be just as thrilling as the first. And that's not all – in late August, another tournament awaits with a $5K prize pool for players with IMX skins to compete in. While the date and prize structure for this tournament is still to be determined, one thing's for sure: it's going to be a blast.
With a range of tournaments featuring different requirements and exciting prizes, there is something for every player to enjoy and earn rewards. Just like with the release of the daily earnings, these tournaments are a way for Undead Blocks to position itself as the project which will "bring back Play-to-Earn".