Undead Blocks Biggest Update is Here!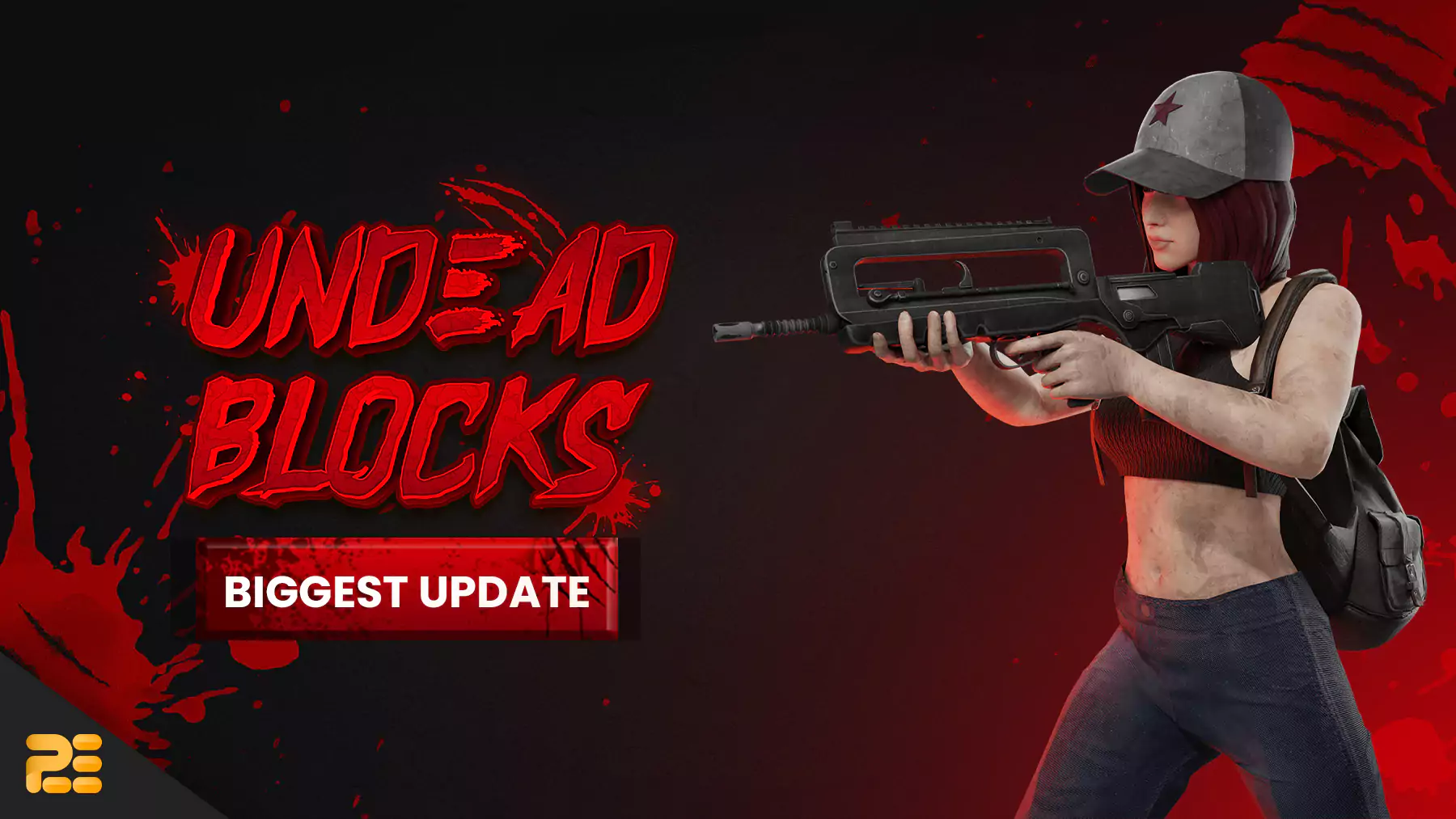 Undead Blocks, the popular FPS zombie shooter game on Immutable X, has announced its biggest update yet through its Discord announcement. Let's see what are the several exciting new features and enhancements that Undead Blocks prepared for its players.


1. More Waves, More ZBOXes!
Players can now expect even more chances to earn rewards with the update. Before, it was a matter of luck whether surviving more waves would result in more ZBOX rewards. But now, surviving more waves means more ZBOXes dropped, which means more opportunities to pull a Gold ZBUX box – the stable in-game token pegged to $0.10 that you can swap for any cryptocurrency.
2. RPG Implementation
Undead Blocks has also implemented the RPG (rocket-propelled grenade), giving players a powerful new weapon to take down hordes of zombies! This new weapon will surely excite players and encourage them to strategize on its best use.
3. Enhanced Security Measures
With the implementation of Gold and Green ZBUX swaps, the game has added enhanced security measures to ensure the safety of its players. The minimum Gold ZBUX withdrawal requirement is now 500 Gold ZBUX ($50).
4. Improved Anti-Cheat Measures
Undead Blocks has also implemented enhanced anti-cheat measures, which will reduce manual review per account. This change will ensure that gameplay remains fair and balanced for all players.
5. Bug Fixes
The update comprises various bug fixes, with the most significant one addressing the issue of renters not receiving credited earnings.
6. Standard ZBUX Will No Longer Drop in F2P Modes
Lastly, standard ZBUX will no longer drop in Free-to-Play (F2P) modes, which will help maintain the balance of the in-game economy and ensure that players can earn rewards fairly.
About Undead Blocks
For those unfamiliar with the game, Undead Blocks is a popular Play2Earn, or "Kill2Earn" FPS Zombie Shooter on Immutable X. Players can choose from multiple game modes and usually must survive the endless waves of zombies for as long as possible.
If you want a comprehensive guide for Undead Blocks, click here.
The Undead Blocks update is an exciting development for players who enjoy the game's fast-paced gameplay and rewards system. With enhanced security measures, improved anti-cheat measures, bug fixes, and other exciting features, players can expect a more enjoyable and fair gameplay experience.