Yield Guild Token Sale Ready for Take-Off! 🚀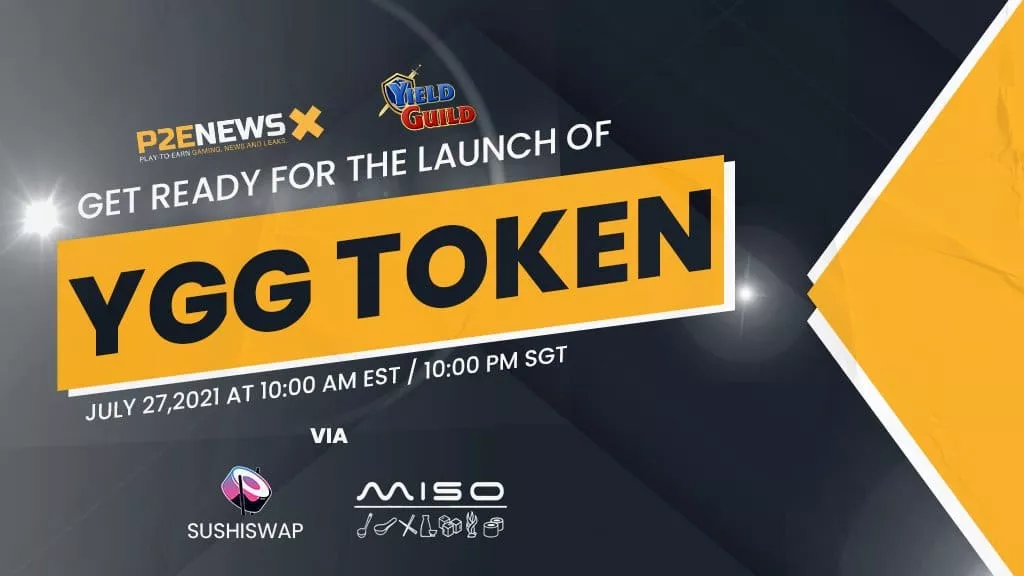 Yield Guild is set to launch their first token sale on July 27, 2021 at 10am EST/ 10pm SGT via Dutch Auction in an IDO on MISO by SushiSwap. This initial DEX offering is the first by any guild in the Play-To-Earn industry, and is set to break records extending outside the P2E World.
If you are unfamiliar with Dutch Auction style IDO's or IDO's in general, YGG has released a very comprehensive article here and also produced an exceptional video that explains the entire process for you. You can watch that here if you prefer.
This will be one of the largest events the industry has seen so far, and the team here at P2E News will be watching very closely. We wish YGG the best.
What is Yield Guild?
YGG is a decentralized autonomous organization (DAO) for investing in non-fungible tokens (NFTs) used in virtual worlds and blockchain-based games. The organization aims to create the biggest virtual world economy, optimizing its community-owned assets for maximum utility and sharing its profits with its token holders.
The team is currently working hard to acquire new players, ambassadors, community managers, and game masters that wish to be part of their growing DAO. Players are able to participate in many programs including the 'Level-Up' reward program, 'Max-Level' reward program, class leaders, guild events, tournaments, and voting on guild decisions.
YGG is indeed a team that leads a great example for the entire industry, and is changing thousands of people's lives. Learn more about YGG, visit their website here: https://yieldguild.io/