YGG Raises $4.6M from a16z to Accelerate P2E Gaming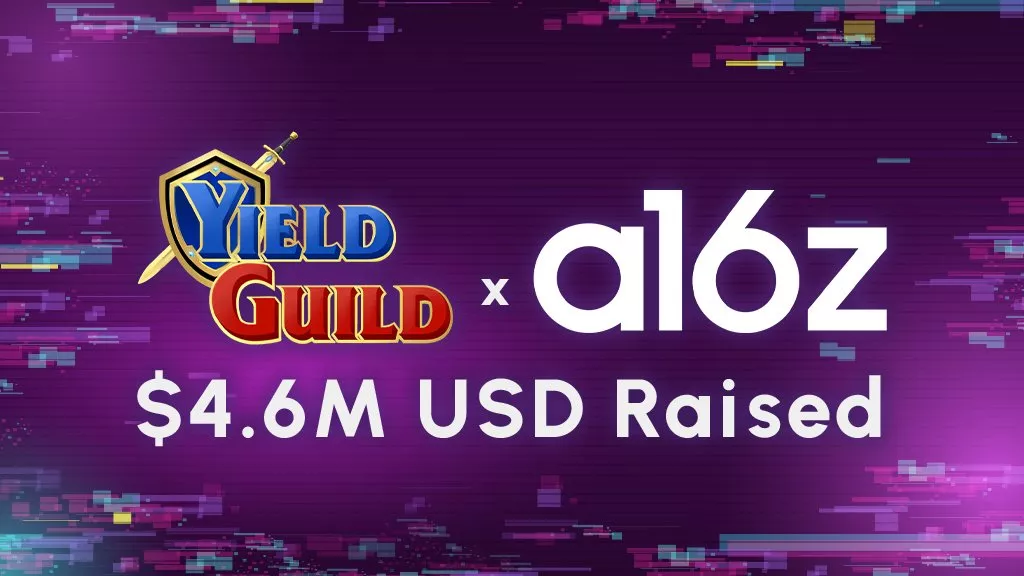 Yield Guild Games (YGG) announced today that it has raised an additional $4.6M, led by venture capital firm Andreessen Horowitz (a16z). YGG is a decentralized gaming guild that pools investor funds to purchase yield-generating NFTs, while a16z is a firm that holds $18.8B in assets across multiple funds, including $3.1B designated to Crypto initiatives.
"YGG is at the center of play-to-earn, a new model that marks a meaningful evolution in gaming economies, where more of the value is retained by the players and community, rather than the gaming platforms. Thanks to the vision and dedication of the YGG team, this paradigm shift is growing quickly –– yet we think we're just starting to glimpse what's possible in this realm. We're thrilled to partner with YGG to support the community and help accelerate the adoption of play-to-earn games." Said Arianna Simpson, General Partner at Andreessen Horowitz.
This partnership will definitely bring a strong and long-term impact to the play-to-earn industry. With YGG having 4,700 scholars in Axie Infinity earning 43M SLP (US $8.6M), this additional funding will only see more scholars and more opportunity for future players in the P2E space.
Congratulations YGG and a16z.