Ember Sword Announces Alpha Playtest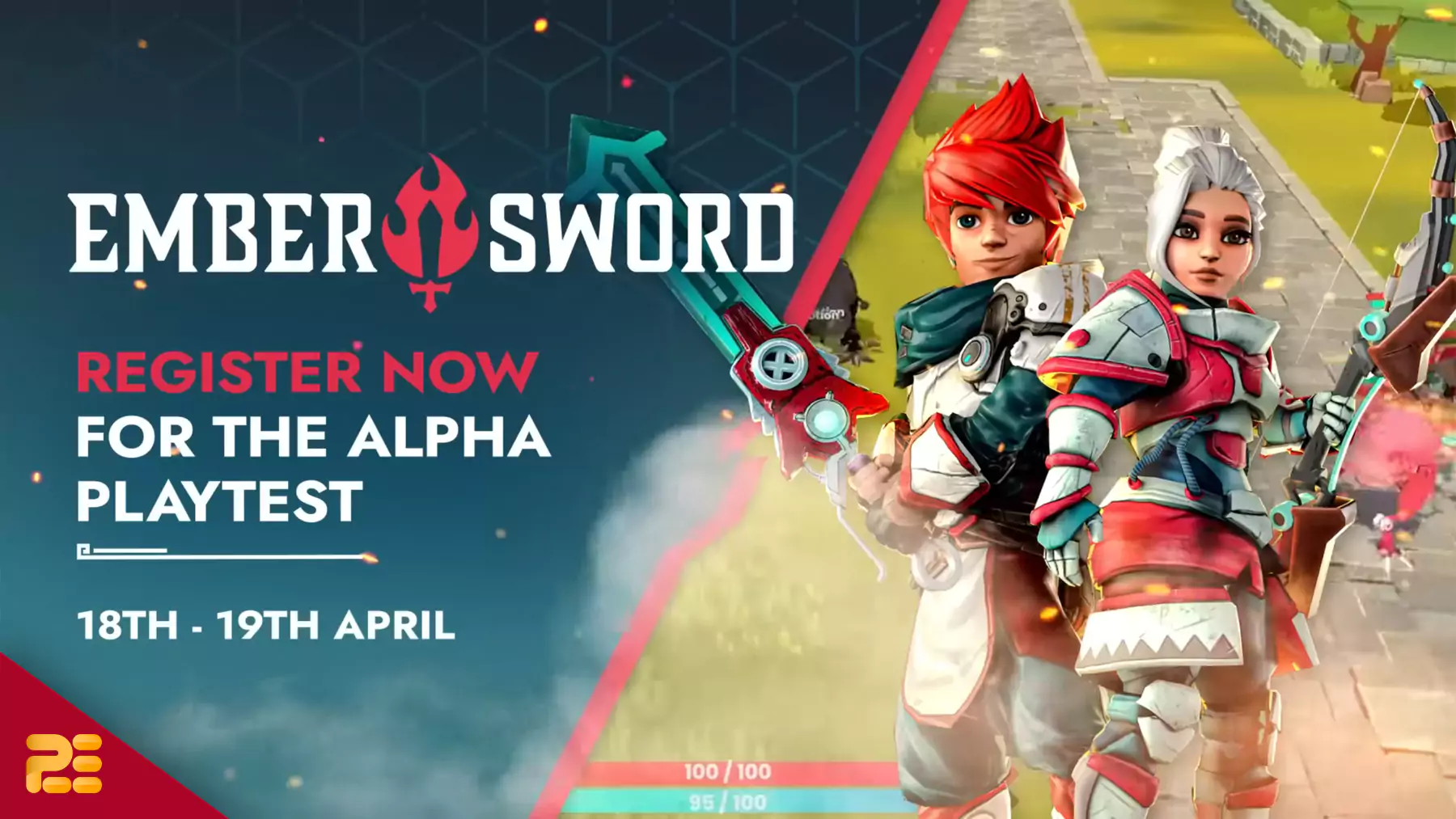 Bright Star Studios, the developer behind the highly anticipated MMORPG Ember Sword, has unveiled the alpha playtest schedule. Mark your calendars for April 18-19, 2023, from 10:00 – 23:59 CEST to participate in Ember Sword's alpha playtest.
Be among the first to explore our game! #PlayEmberSword #onImmutable

We are finally in a stage in our journey where we can begin to open our doors to our future players and our wider community.

It's time to reimagine the game!

REGISTER NOW on https://t.co/h4BlSD3Oo2 pic.twitter.com/PMTQO7KBQl

— Ember Sword (@PlayEmberSword) April 5, 2023
Alpha Playtest
The Ember Sword alpha playtest is a chance for players to get an idea of the game's key features while also providing input to the team by sending them the bugs and issues they would encounter while playing.
The game's infrastructure, stability, and graphic style are still being polished, but the team assured that players can expect numerous amazing features between the April and August playtests. Note
Ember Sword is going to be holding public Playtests this year — one in April and one in August. We'll keep you updated about the upcoming playtest in August.
Feedback and Rewards
After finishing the playtest, you will be taken to a feedback page where you can share your thoughts. And be more thrilled! A few lucky participants in the feedback will be chosen at random to get an official Ember Sword merch pack.
Who is Eligible to Participate?
Anyone is eligible to participate in the Ember Sword alpha playtest, but you have to be quick! All you need is a verified Ember Sword account. The upcoming Playtest will operate on a first come first serve basis. This means that not everyone will be able to participate as there is a limited window over a few days. So hurry, create an account now for a chance to secure a spot for the playtest! Important!
"Verified" refers to the status of an account that has been activated through email verification after the user has signed up.
How to Create an Account?
To create an account, go to their website, click "Login" which is found in the upper right corner of the screen, and click "Create Account". Fill out the required details and make sure to activate your account by verifying through email.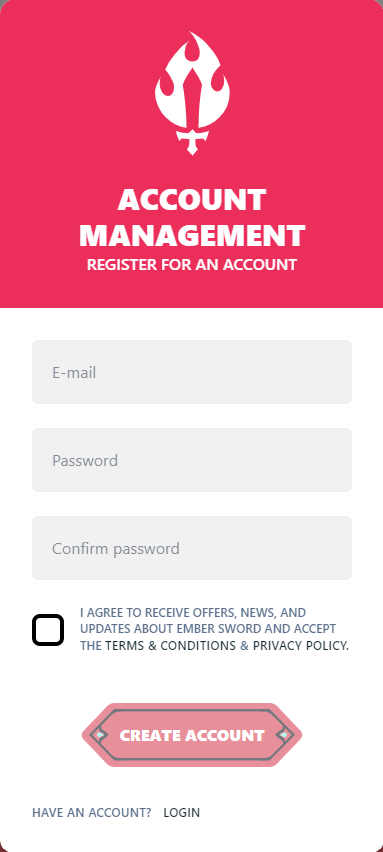 What Can You Expect?
Players will have up to 30 minutes to play the game, and there will be five main quests that will take them through a range of gameplay mechanics:
"The Capital" leads players through PvE battling, resource collecting, and crafting. It culminates in their arrival at Esthar, the capital city, where they meet the NPC Rashi.
"A Crafting Expedition" focuses on resource collecting and crafting as players go into the wilderness.
"The Bandit Threat" challenges players with defeating a group of bandits and completing other objectives utilizing PvE combat skills.
"The Treasure Hunt" requires players to explore and solve puzzles as they hunt for precious treasures dispersed across the game world.
"The Arena" allows players to compete against one another in an arena-style PvP combat setting.
Once you complete the game, you are encouraged to provide a feedback survey to share your thoughts and suggestions.
The following is the map of the Alpha Playtest Area:
Technical Limitations
To ensure the best gaming experience during the Playtest, the Ember Sword team recommends that you have a 3G+ connection and a mid-tier computer with at least Chrome version 108 (released on 11-29-2022) or Edge version 108 (released on 12-05-2022).
What is Ember Sword?
Ember Sword is a next-generation MMORPG that has an open-world environment that evolves as players explore it. It has a diverse set of gameplay components, such as PvE combat, resource collecting, crafting, puzzle solving, and exploration.
Here's a longer video of Ember Sword's gameplay demo. Please take note that this was a work in progress (WIP) 4 months ago.
Are you interested in playing Ember Sword? Don't be too late, register now and get ready to experience the thrill of Ember Sword! Want to be a member of the game's fun community? Join their Discord server now.