Useful Tools for Pegaxy Players!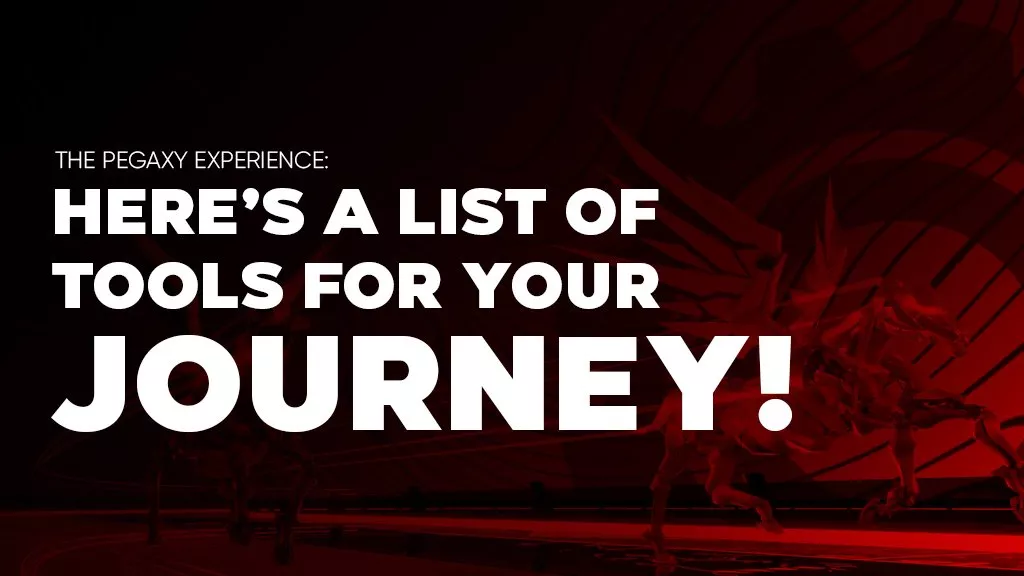 Everyone already knows that you need to have a Metamask wallet, a Polygon address, and access to the Pegaxy official website to be able to play the game. However, a player's journey does not end there! Players need to use certain applications to get the most out of the game. Some of these apps and extensions may be an official part of the game, while others are either made by trusted partners or well-meaning members of the community.
Without further ado, here are some critical and common tools that players use while racing and earning inside the Pegaxy franchise!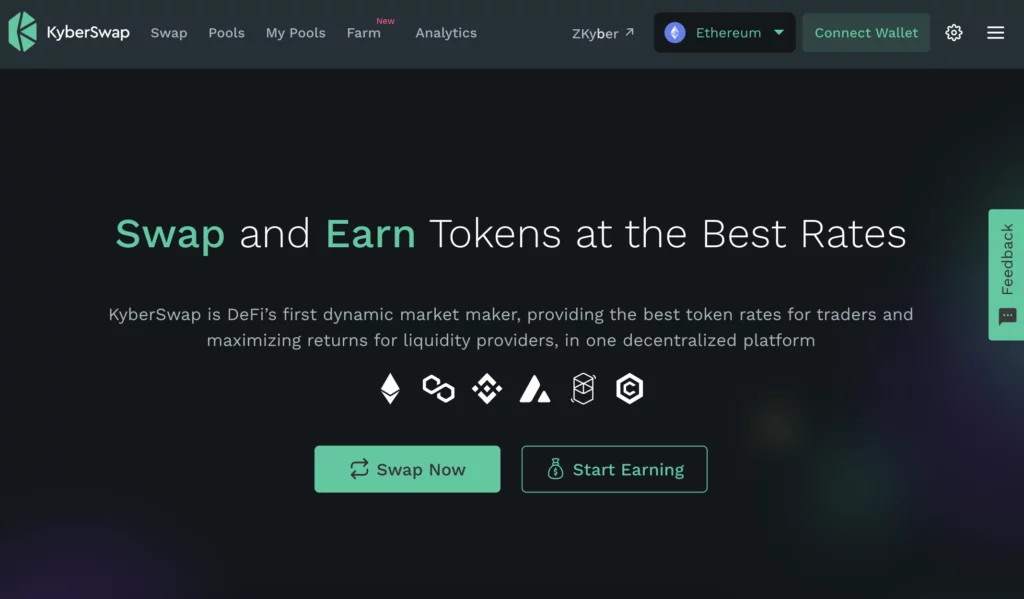 KyberSwap is a decentralized platform that allows for dynamic rates on token exchanges and digital liquidity. It also happens to be the main website where Pegaxy players exchange their VIS tokens into different cryptocurrencies before reusing them in the game or withdrawing them through Binance.
It's fast and reliable. And the interface is pretty easy to navigate. In addition, thanks to the partnership between KyberSwap and while making your first exchange from VIS to whatever currency you fancy, you get a small amount of MATIC to help you in your gas fees! Win-win situation, no?
First, you must claim your VIS and transfer it to your wallet. Here a standard MetaMask prompt would appear during the process. Then, once you already have it in your wallet, you're free to exchange it on KyberSwap!
This decentralized platform is a vital tool for Pegaxy players. 
Breeding and ROI calculator by Epahilius
This is a community-made calculator that calculates breeding costs and ROI for the Pegaxy players out there. It has multiple tables and columns that show different parameters (ROI as a renter, profit margin, total profit, length of time to reach ROI, etc.) that gives breeders, renters, and everyone else in the Pegaxy ecosystem a rough idea of what they're dealing with inside the game.
While it may not give you 100% accuracy and functionality (you can't manually type certain values), it's still a very good tool to keep handy. 
The best thing about it is that you don't need to log in to use it -and it's free!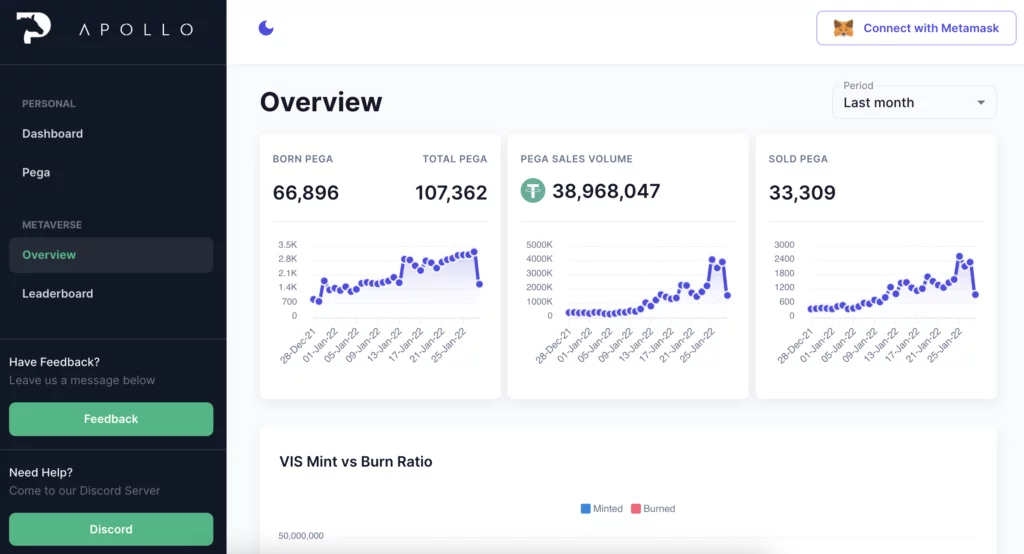 This is one of the best tools that Pegaxy has released so far. When you connect your Metamask account to Apollo, it shows not just how much you've earned in terms of VIS, PGX, and USDT, but it also allows you to track all of your Pegas as well as their win rates and placing records in one single place!
As far as the general public is concerned, one can see the all-time top earning owners and renters. You can also see the total number of Pega born within the confines of Pegaxy. And finally, the number of Pega sold and the volume of sales within the game is also shown.
There's also a useful tracker for traders out there showcasing the current floor prices for each breed of Pega. As well as the amount of VIS minted and burned in a single day.
Finally, a graph displaying the total number of renters, colloquially known as "scholars," can be accessed along with their profit share rates. At the time of writing, there were 73, 420 renters, which meant that over 97.54% of Pegas are now shared by their owners to other players out there!
Here are some suggestions for the developers of Pegaxy: add a leaderboard of the Pegas with the best current win rate and/or the most number of wins on the track. That's sure to create some competitive interest and heat in the metaverse! 
Final Thoughts
These are some of the major tools that are being used out there! They help players enhance their gameplay experience and allow them to navigate the complexities of Pegaxy. You may come across other applications and extensions. And as long as it's useful and safe, then go for it and utilize it to your heart's content!
What other tools do you use while playing Pegaxy?
__________
DISCLAIMER: None of the writings on the website constitute financial advice: P2E News is intended to be a P2E gaming news and updates portal, discussion hub and content/opinion/review aggregator. Please do your own research before investing in any NFT/P2E game out there. Better yet, consult someone within the profession to form an informed stance on your possible investments. For more leaks, news, and tutorials, always check in at P2ENews.com and follow us on social media.