Pegaxy Announced Pega Insider 8 Following Its Transition to Player-Controlled 3D Gaming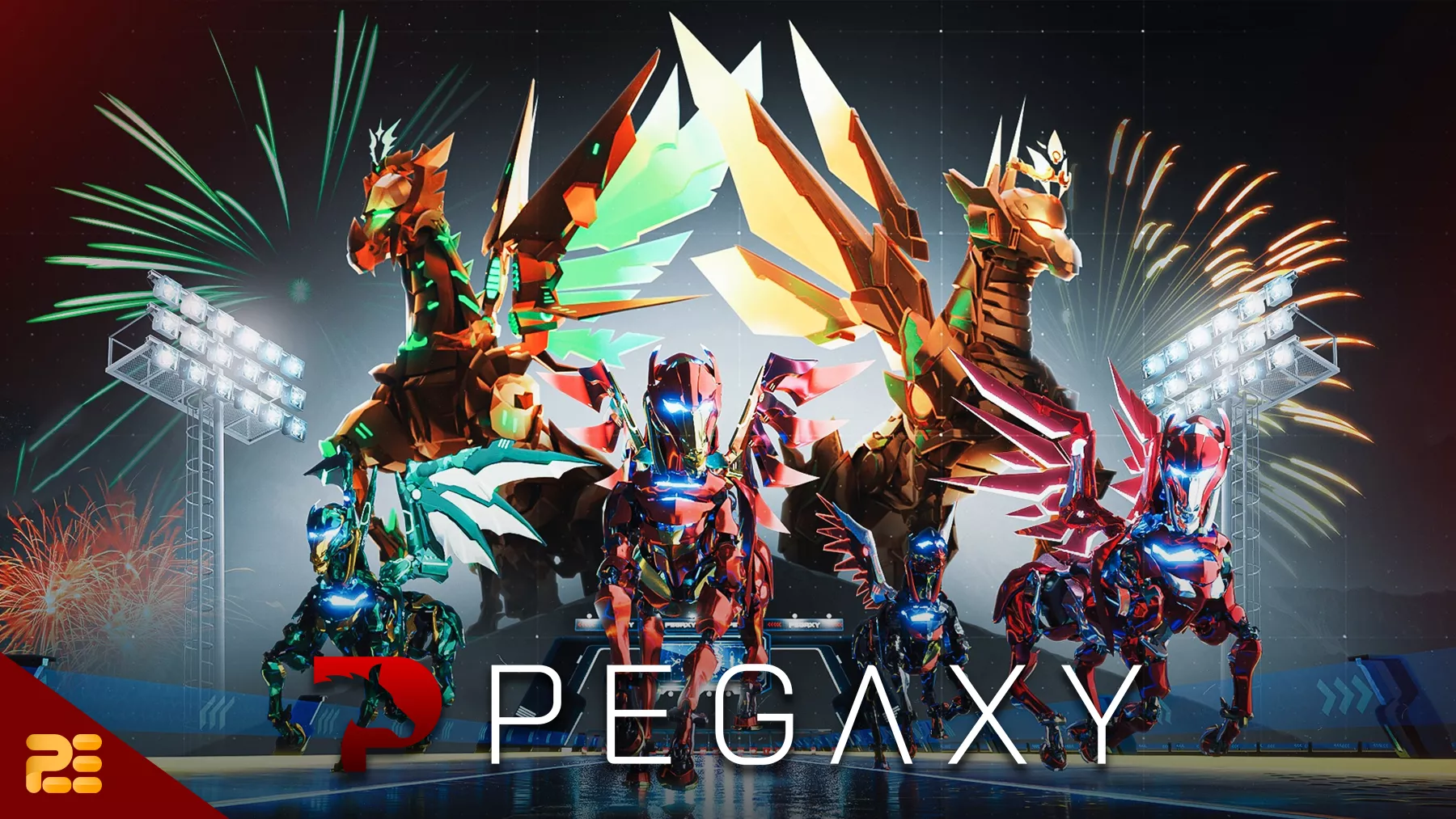 Pegaxy has begun its transition to mobile player-controlled 3D gaming, which has been met with excitement by many in the gaming community. Following this news is the announcement of the team of the upcoming Pega Insider 8, another episode in which the CEO Corey Wilton engages with the community thru their Twitch live stream to discuss the game's latest updates.
Pega Insider 8: Web 2D/3D Gameplay Sunset 📣

📅 January 6, 2023 – 11 AM UTC
📍Twitch – PegaxyOfficial

As many of you know, we have been working hard on mobile player-controlled 3D gaming and are thrilled to unveil this exciting new gameplay to the community soon. 🏁 pic.twitter.com/vNPq1vtCSu

— Pegaxy (@PegaxyOfficial) January 3, 2023
Corey Wilton will primarily discuss in the Pega Insider 8 the sunset of the web 2D/3D gameplay and the rise of mobile player-controlled 3D gaming.
Pegaxy's Transition to Mobile Player-Controlled 3D Gaming
The transition to 3D gaming will surely bring with it a number of new challenges and opportunities for Pegaxy. With players will now able to interact with the game world, the company has had to develop new ways to create engaging and dynamic content that keeps players coming back for more.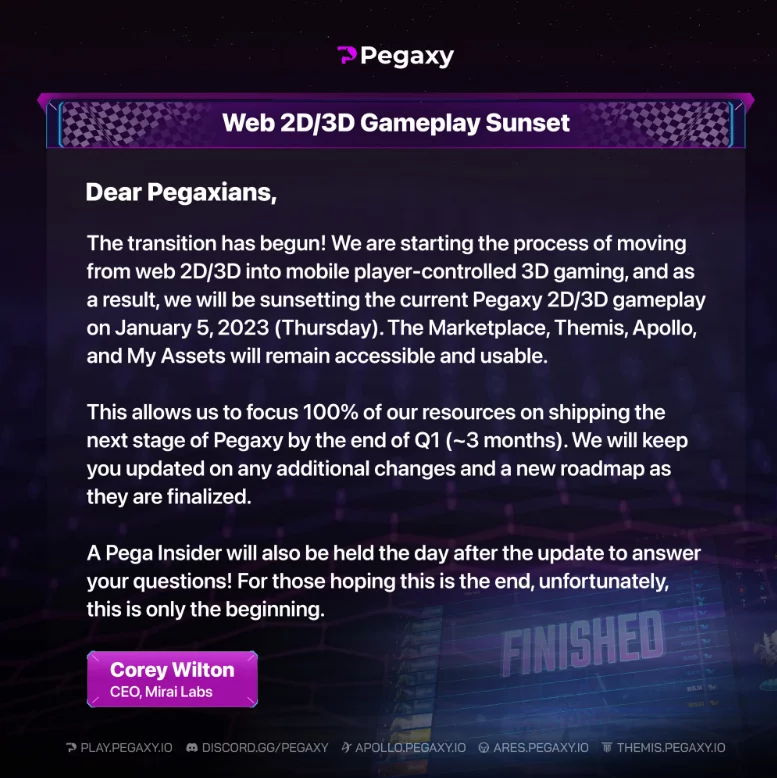 "For those hoping this is the end, unfortunately, this is only the beginning", said Corey Wilton in a published statement on Twitter. Due to the current low token value of Pegaxy (VIS and PGX), some of its community members have lost hope that the game will still recover. In case you didn't know, Pegaxy's VIS and PGX hit an all-time high (ATH) in early 2022 before dropping in February and continuing to fall in the months that followed. Despite the current market situation, the team at Mirai Labs keeps on building Pegaxy to prove that they are strong, resilient, and different in the industry.
The team hasn't released any support article for the upcoming update, instead, they advised their community to join them in the upcoming Pega Insider 8 to ask relevant questions. The Pega Insider 8 will happen on January 6, 2023, at 11 AM UTC or 7 PM PHT. Make sure you won't miss it!
Will this massive update result in a massive game upside-down turn? Will 2023 be Pegaxy's best year? Let us all wait and see what Mobile Player-Controlled 3D Gaming has in store for us eventually!