Gods Unchained New Winter Wanderlands Card Deck Will Be On Sale Tomorrow!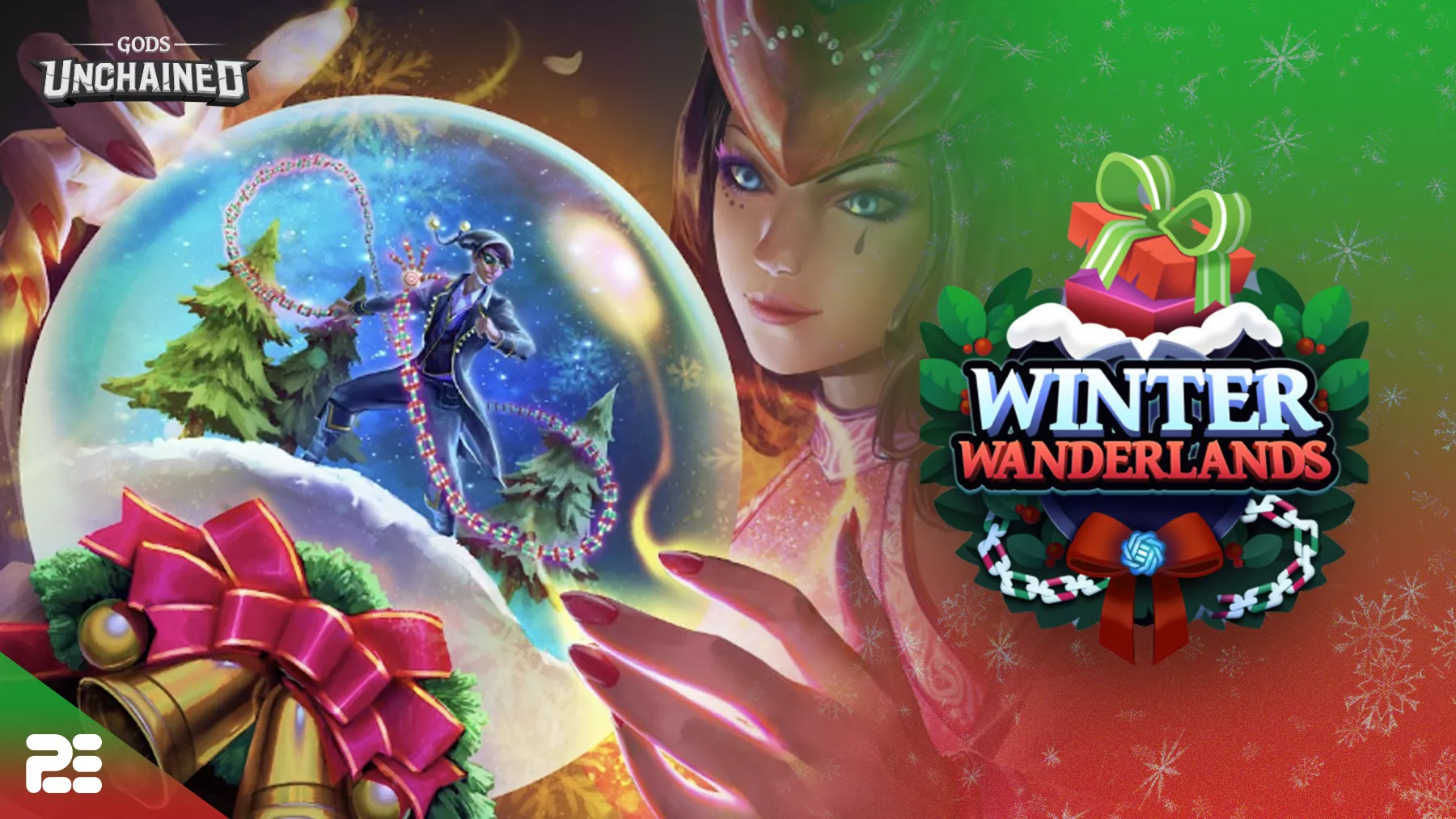 Gods Unchained's Christmas has arrived early! Prepare to be showered in snow, because the new and exclusive Winter Wanderlands Card Deck will be available for purchase starting tomorrow! The collection includes 20 cards themed for the winter season. Let's see what awaits its players!
🔔Mortals, are you ready for a holly jolly christmas!?!
Prepare to be whisked away to a magical land of snow and ice: 𝐰𝐞𝐥𝐜𝐨𝐦𝐞 𝐭𝐨 𝐭𝐡𝐞 𝐖𝐢𝐧𝐭𝐞𝐫 𝐖𝐚𝐧𝐝𝐞𝐫𝐥𝐚𝐧𝐝𝐬! 🔔
1/3 pic.twitter.com/99qTpT4mzA

— Gods Unchained (@GodsUnchained) December 5, 2022
The new Winter Wanderlands Cards Deck is a small set of 20 cards only, which will be available in the store. You can also acquire it through Weekend Ranked or by participating in all the festivities that the Gods Unchained team has planned for the community.
The Winter Wanderlands packs will be available from December 14th at 4:00 PM PT until January 11th at 4:00 PM PT or until supplies last, so make sure not to miss this out!
If you're interested in the lore, Gods Unchained plans to carry on the story of Orfeo and Ludia, Goddess of Deception, following the events of Season 1. The lore will provide answers to the following questions: What has happened since Orfeo broke Ludia's chains? Is the goddess upset? Is Orfeo still the Deception Champion?
The Unveiling of the 20 Winter Wanderlands Cards
If you follow Gods Unchained on Twitter, you might have seen some of them in their tweets! Did you know that there was an ongoing hunt for these 20 Winter Wanderlands cards?
Some partners of Gods Unchained have also posted some of the cards, all you had to do is search them thoroughly! Let's show you 19 of the cards that we have seen on Twitter in the past few days.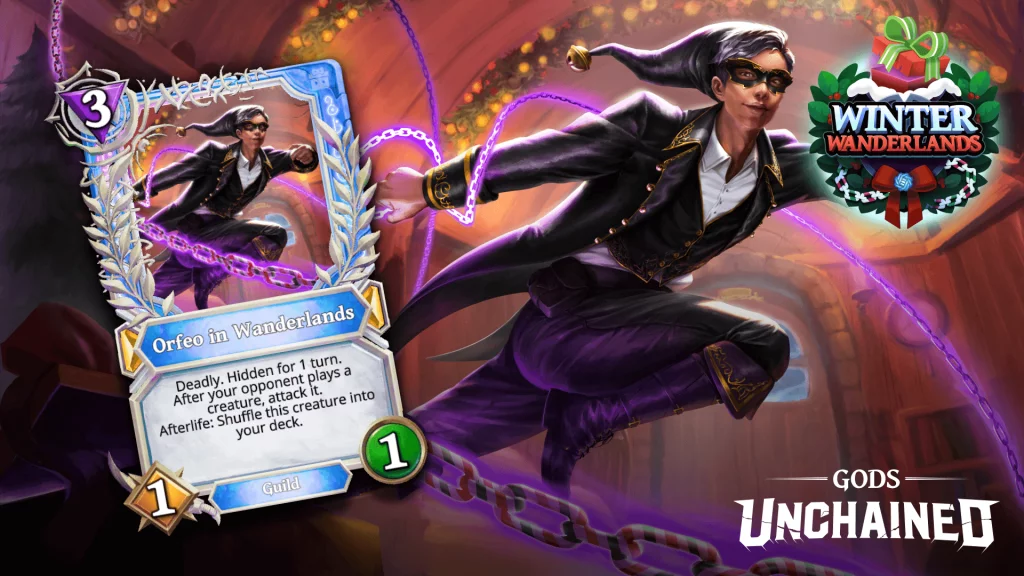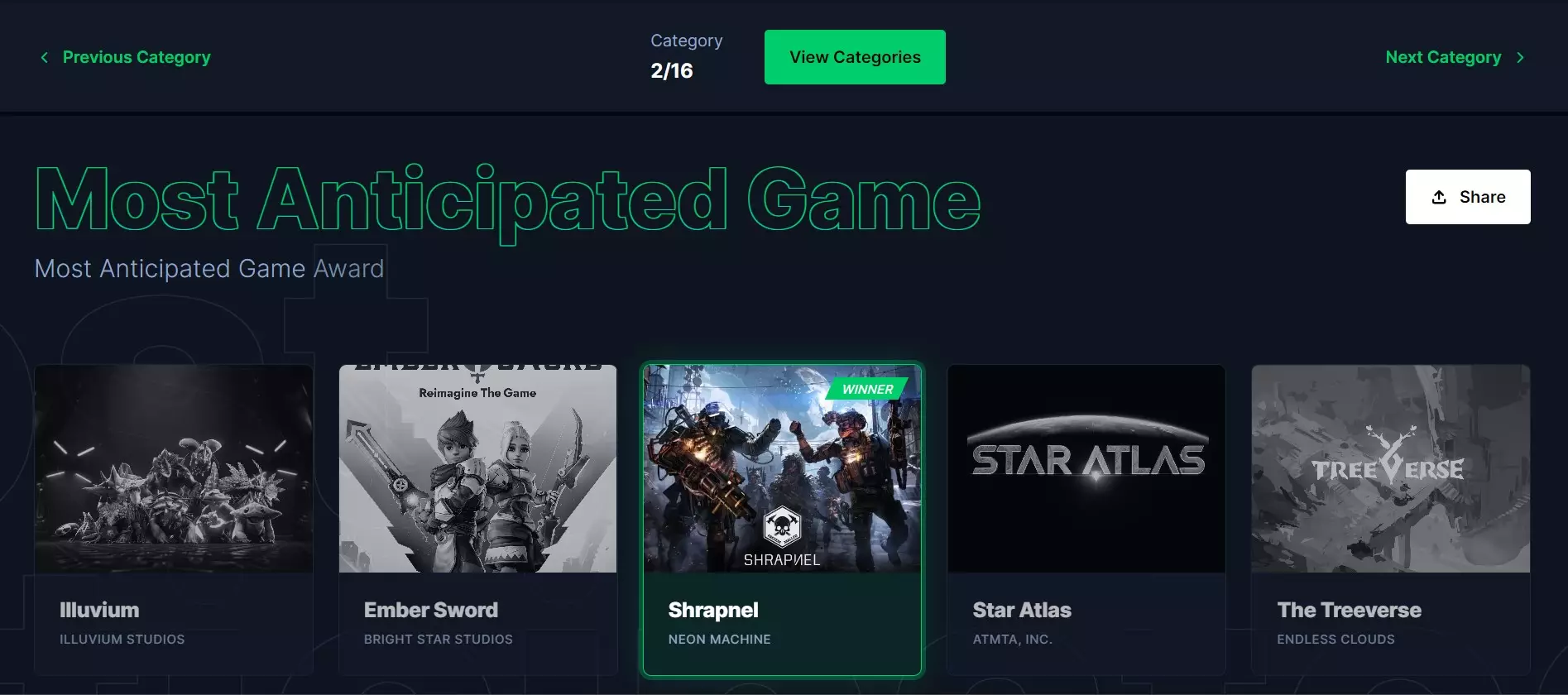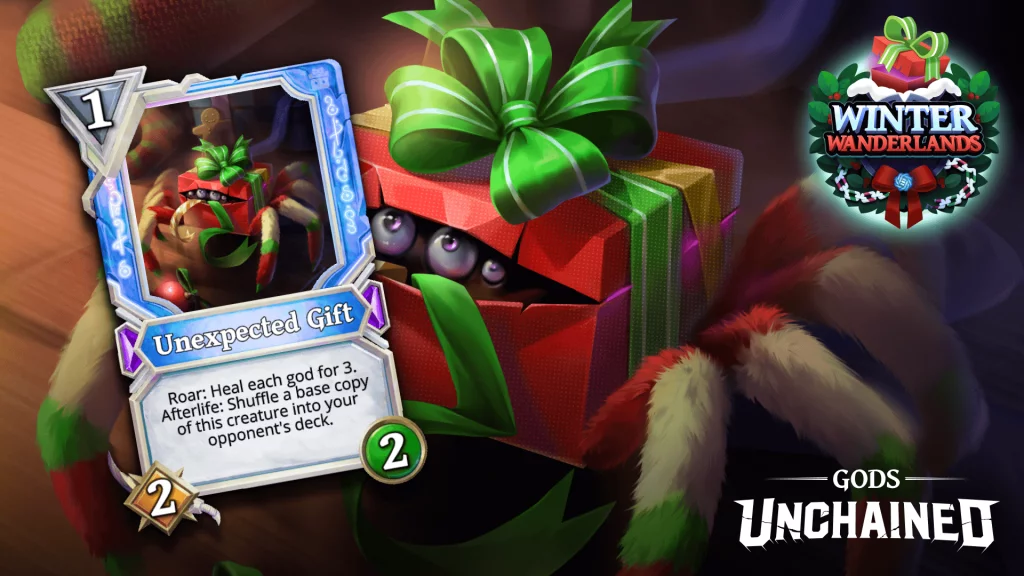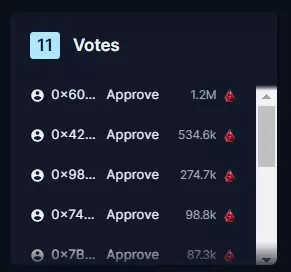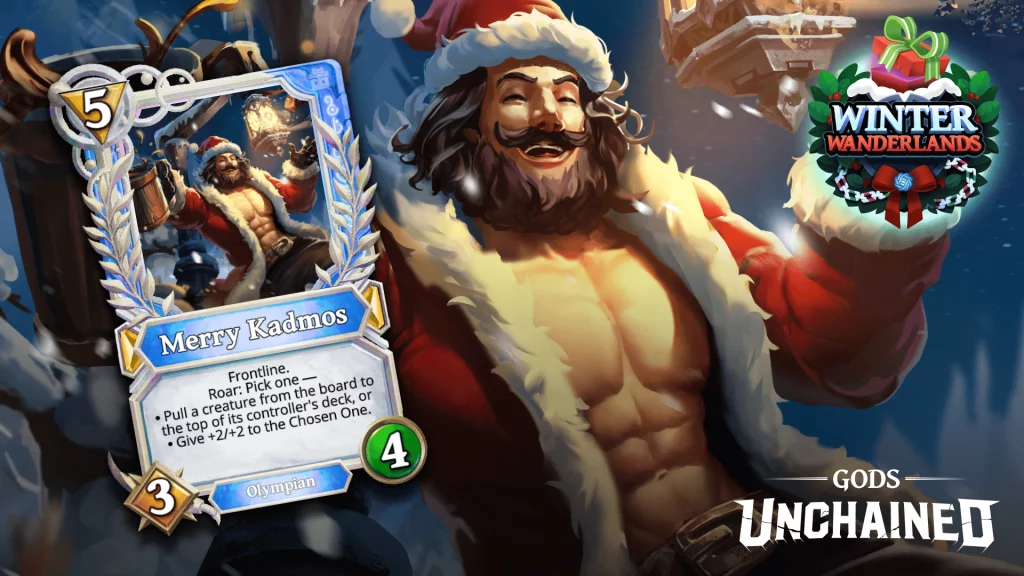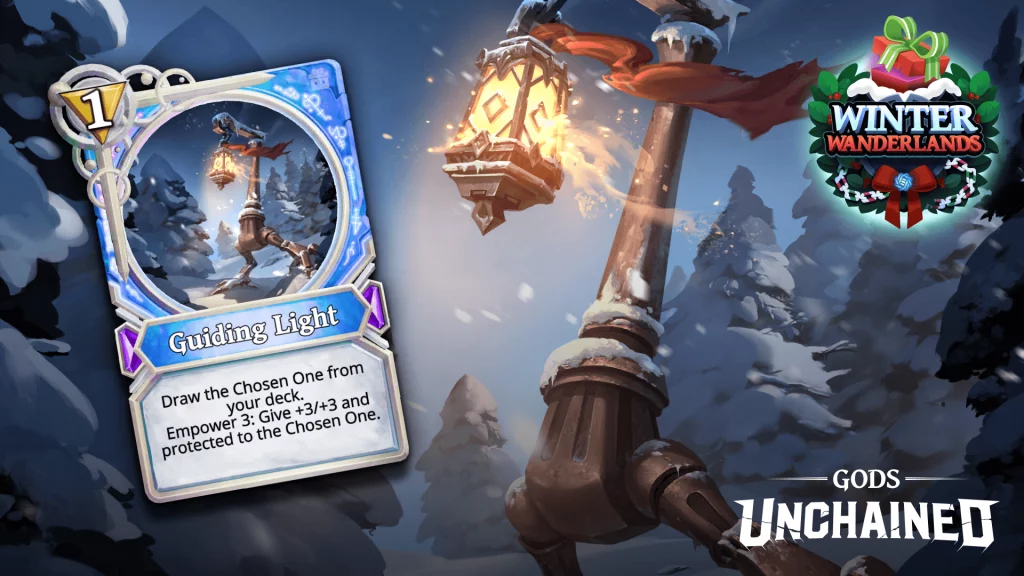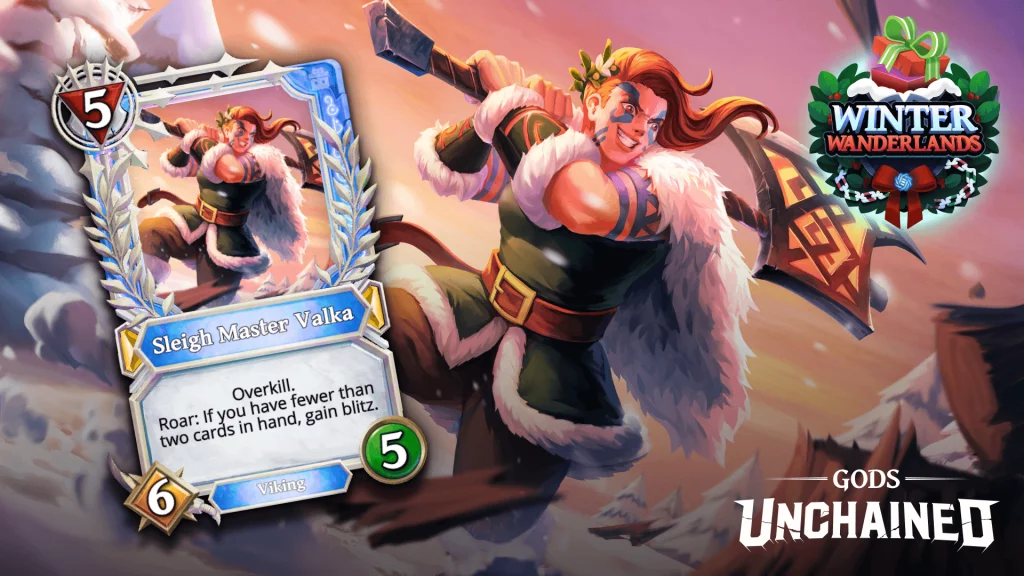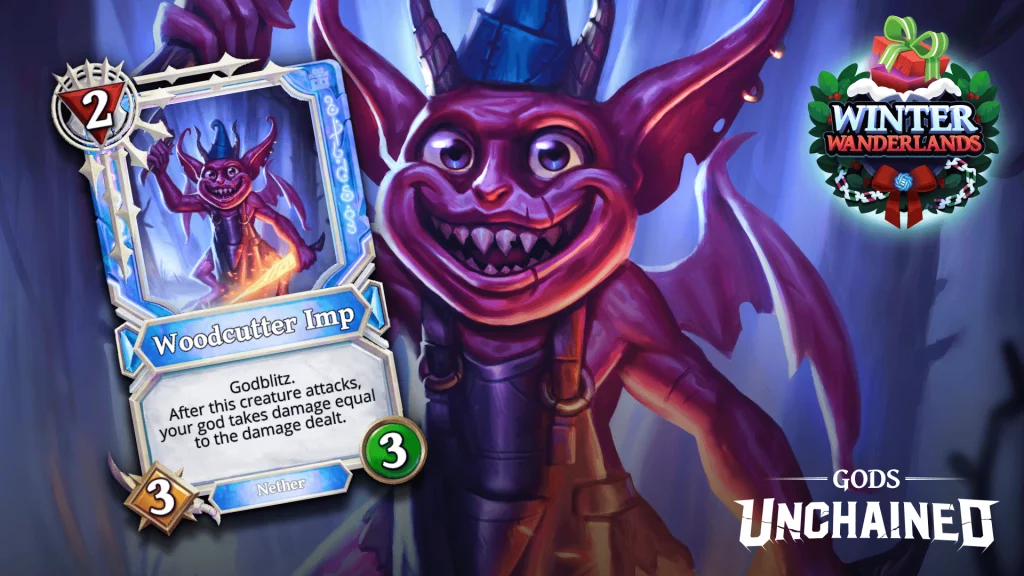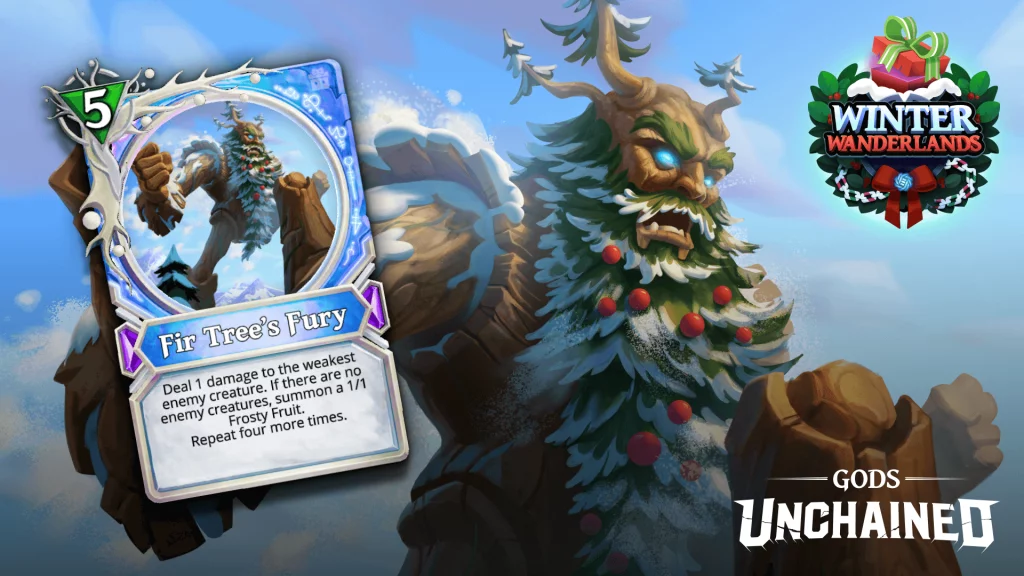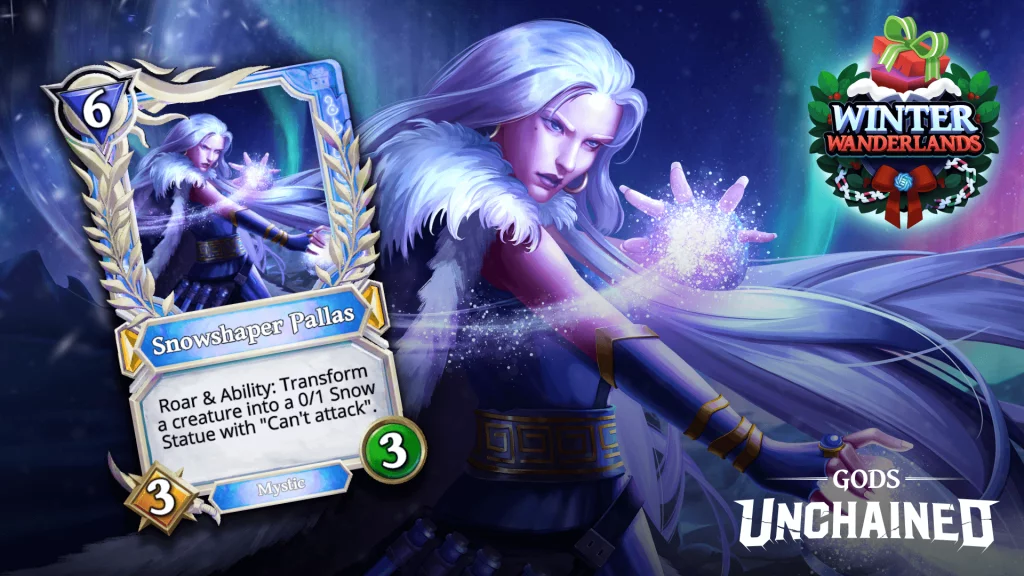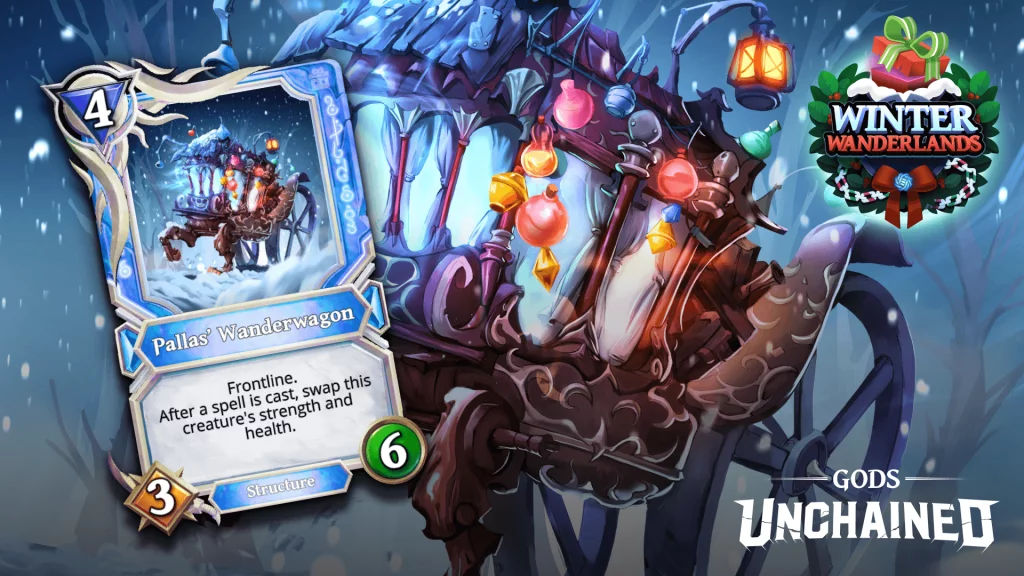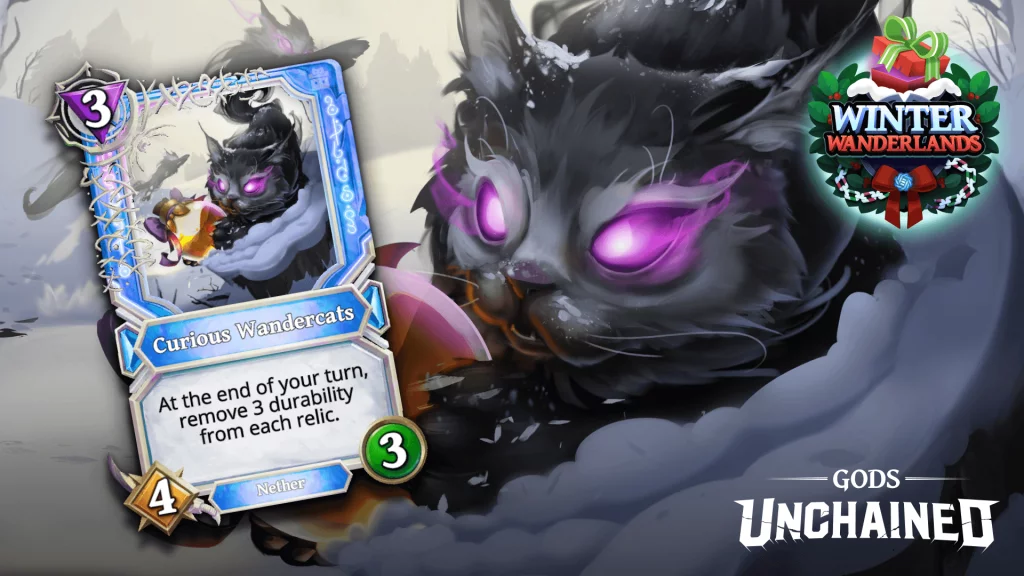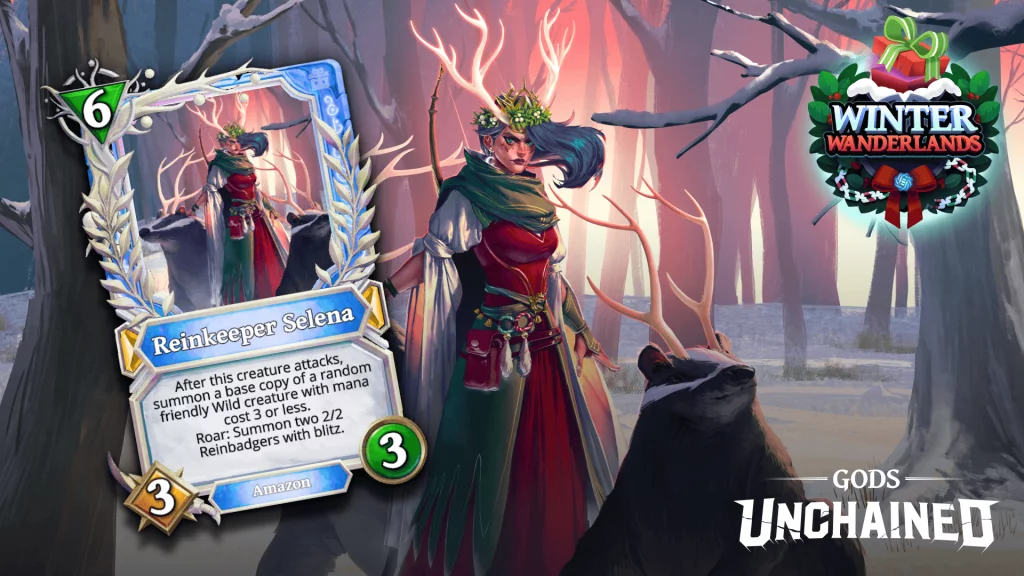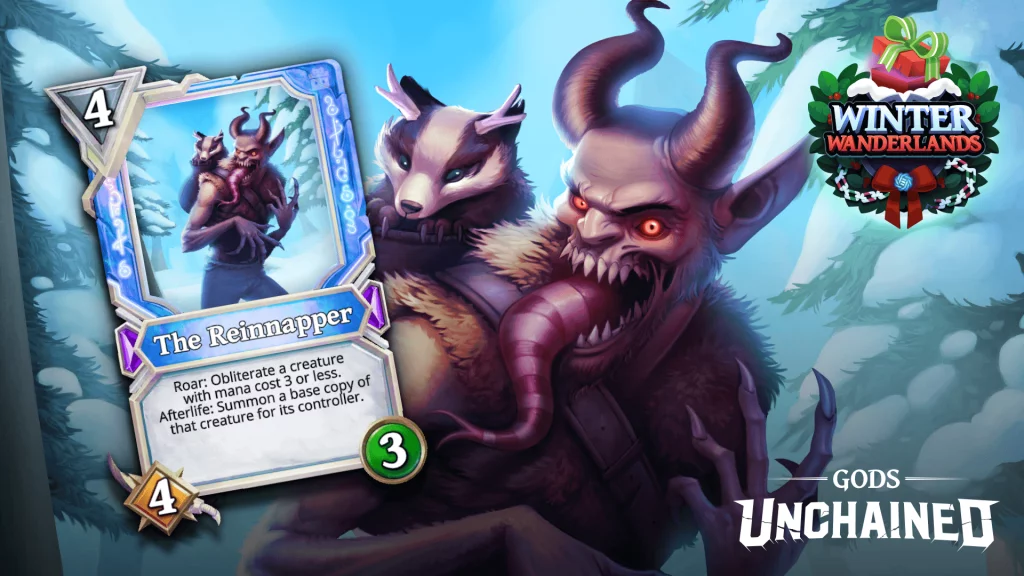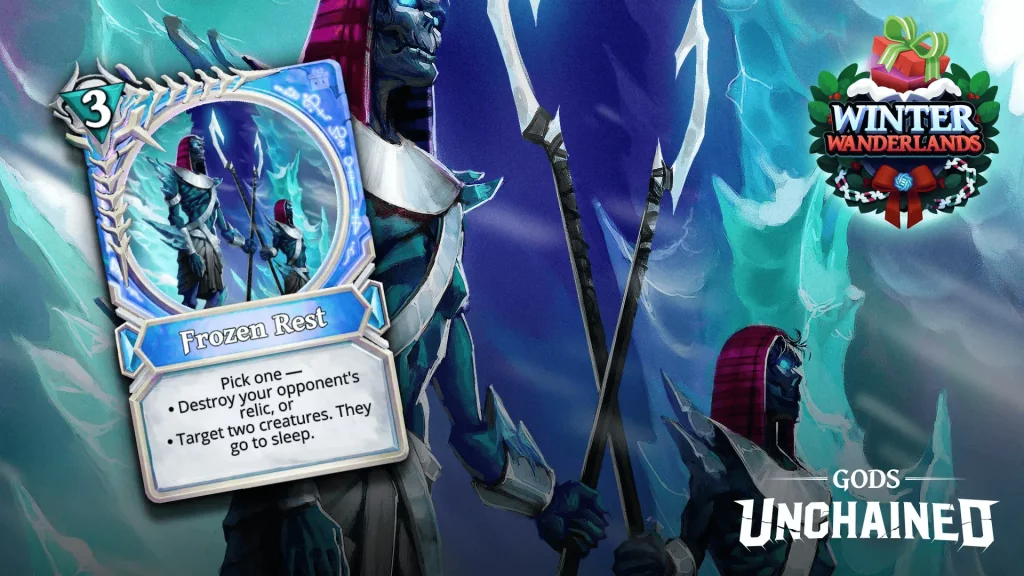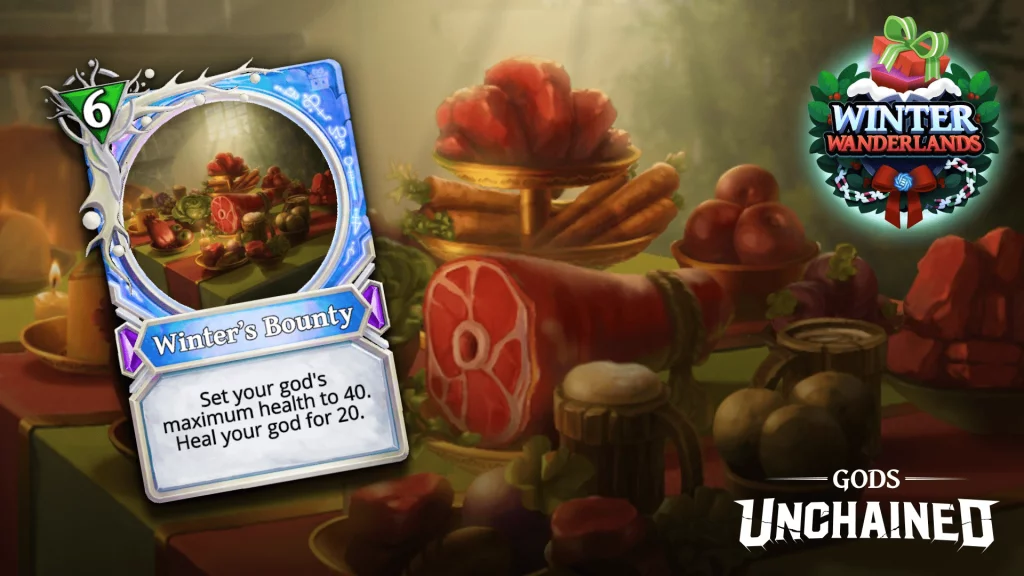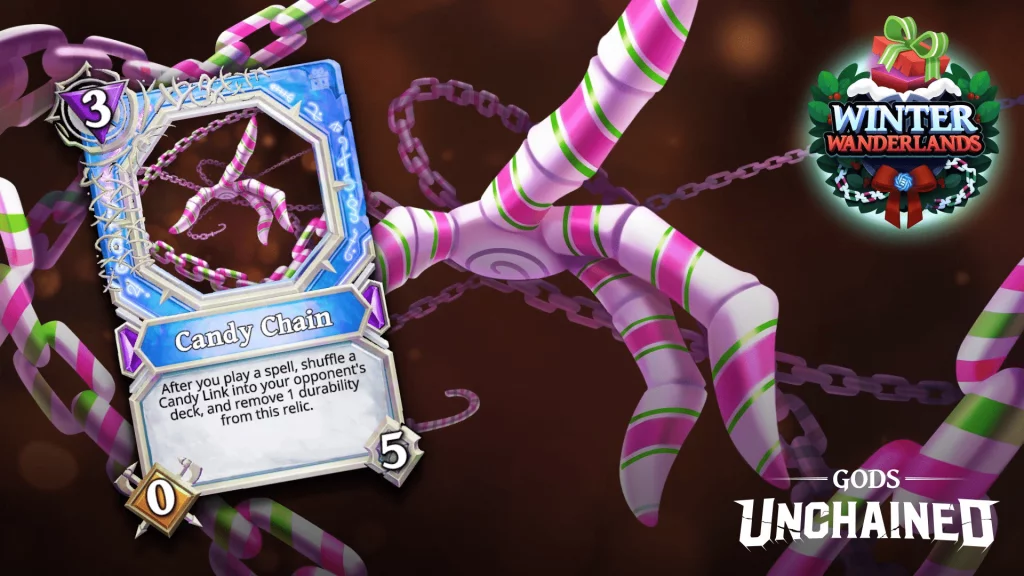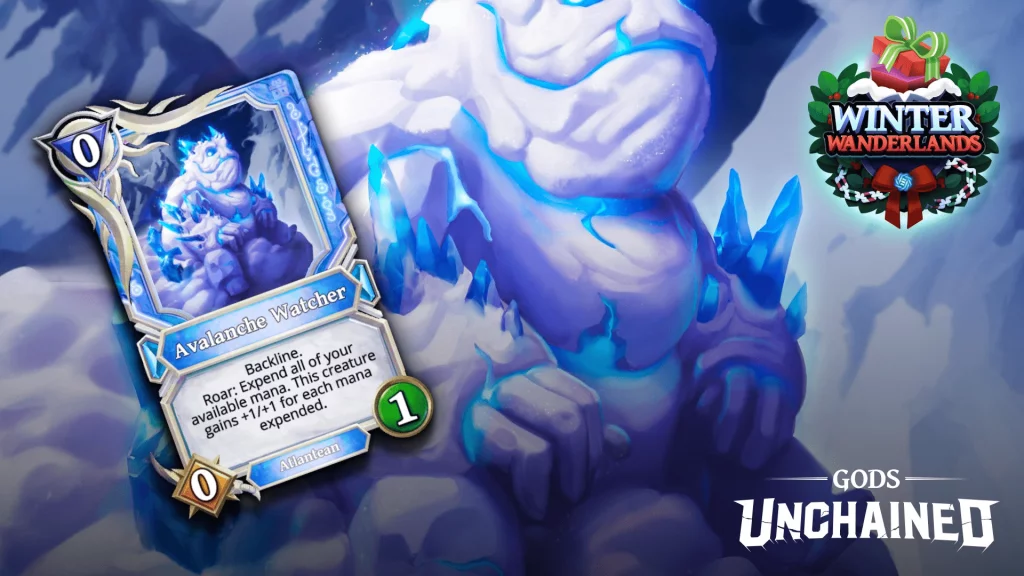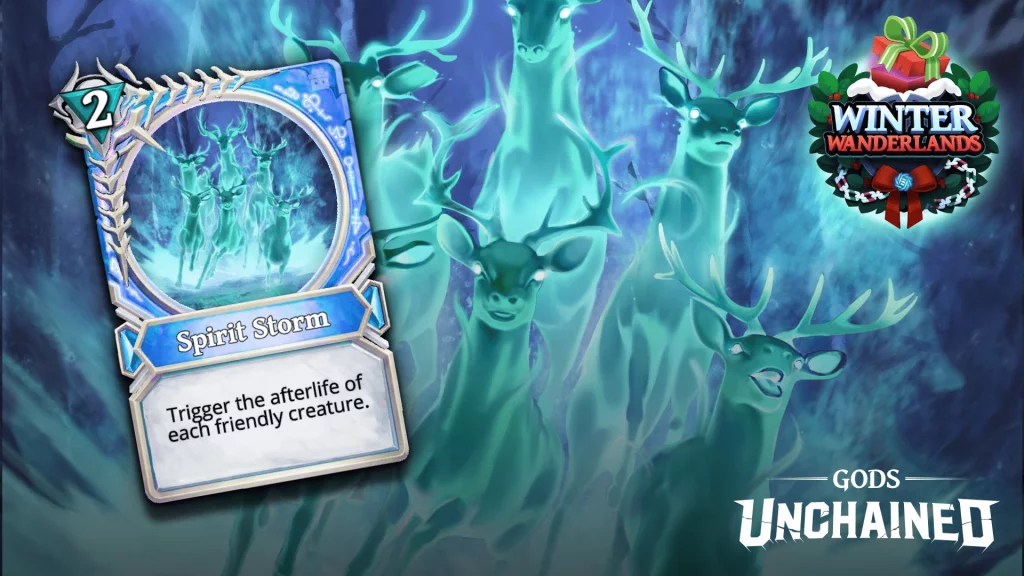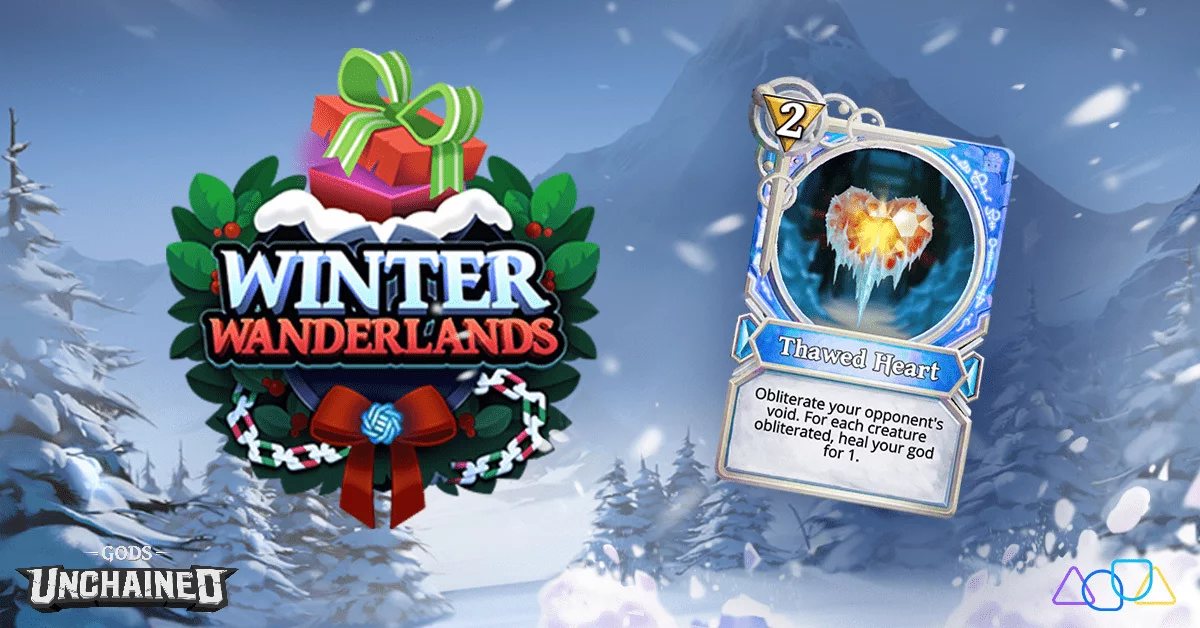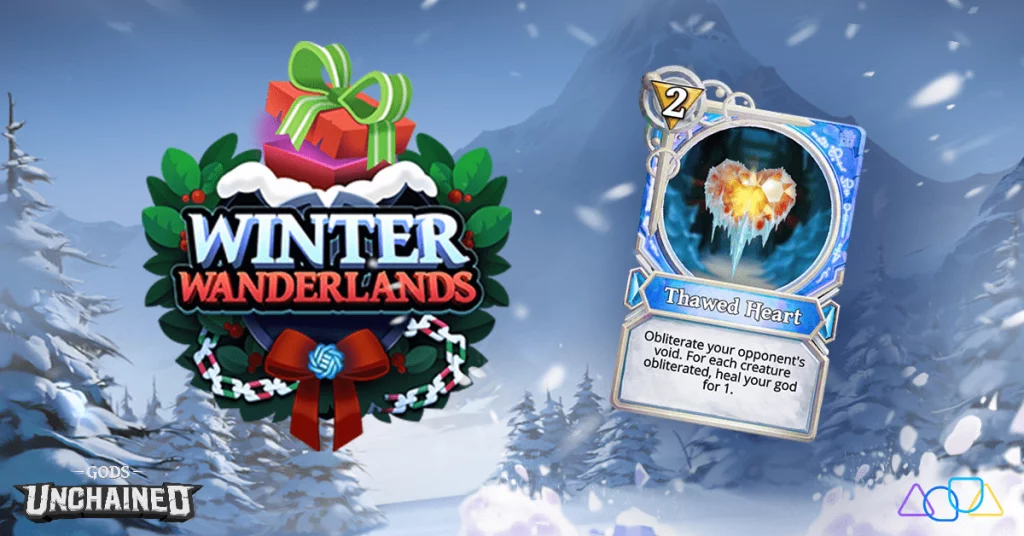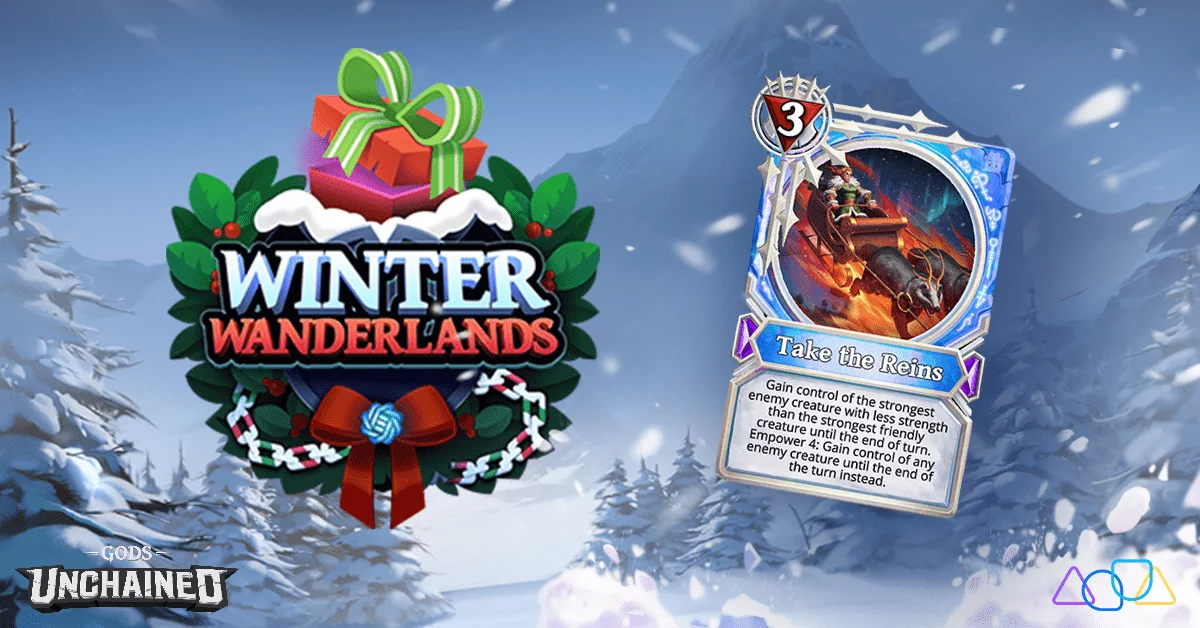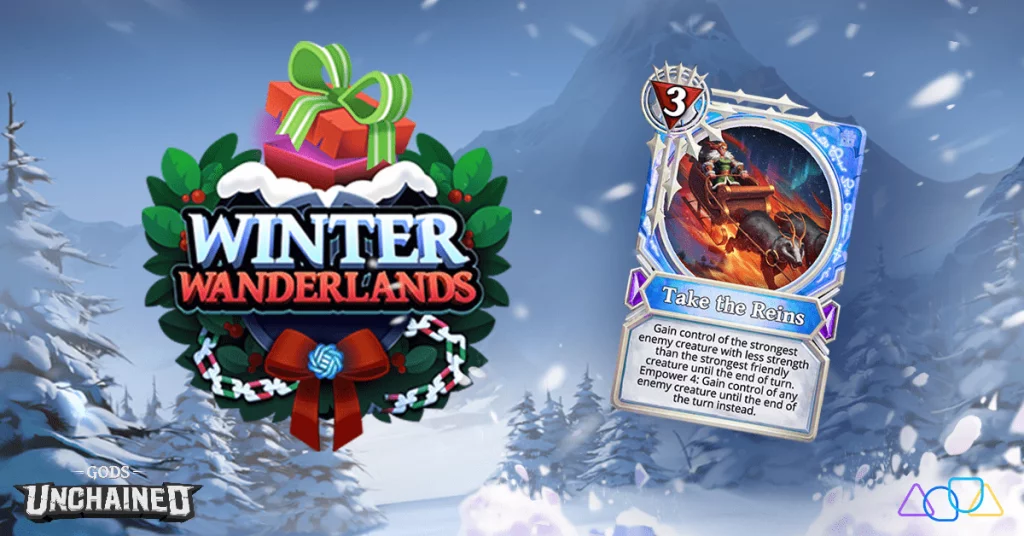 There is only 1 Winter Wanderland card waiting to be unveiled! Let us wait for the Gods unchained team to reveal the 20th card.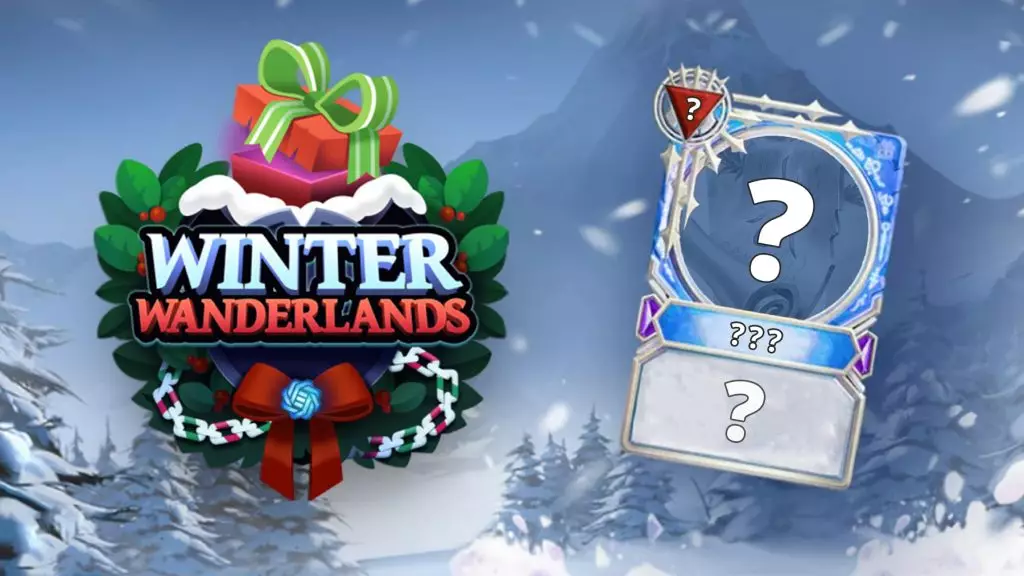 If you've finally seen it after reading this news, feel free to share it with us in the comment section below!
Winter Wanderlands Buyer's Guide
New Design And Distribution of Sets
With the Winter Wanderlands set, Gods Unchained modified its approach to design and distribution. They said that they have received great comments on many parts of Light's Verdict, but the attachment to Mortal Judgement made it more difficult to find cards from the Light's Verdict set. Hence, this new design and distribution.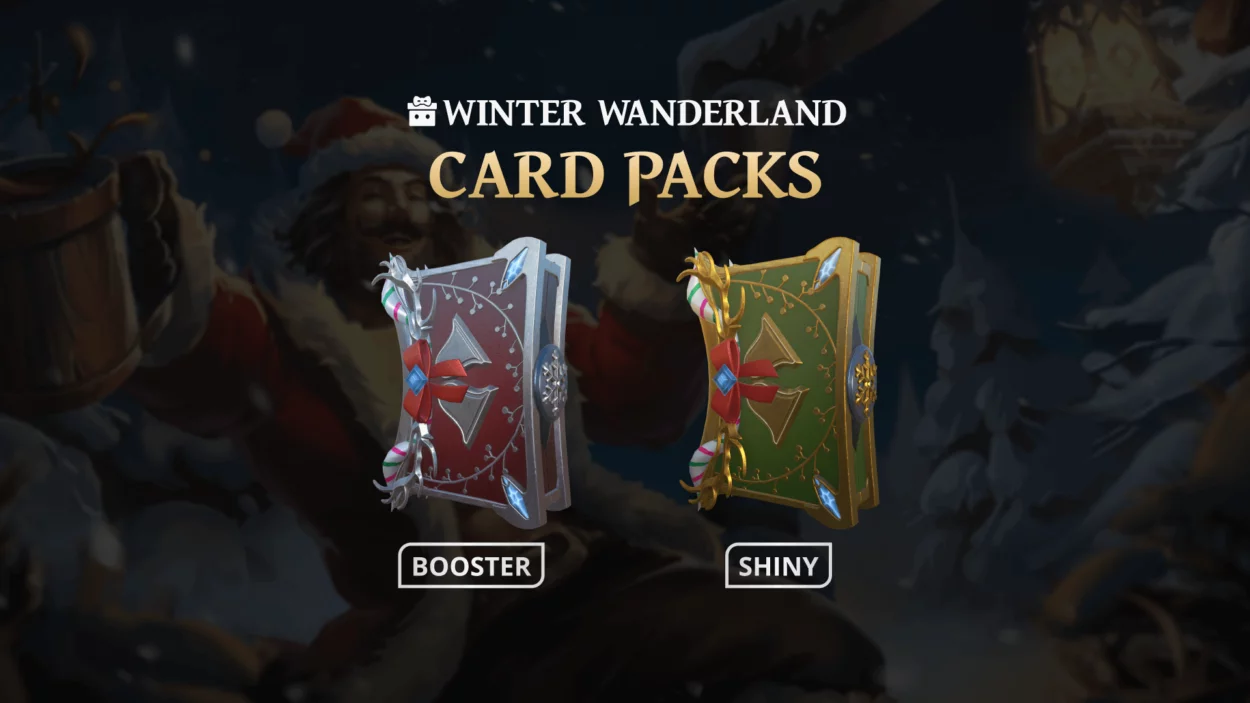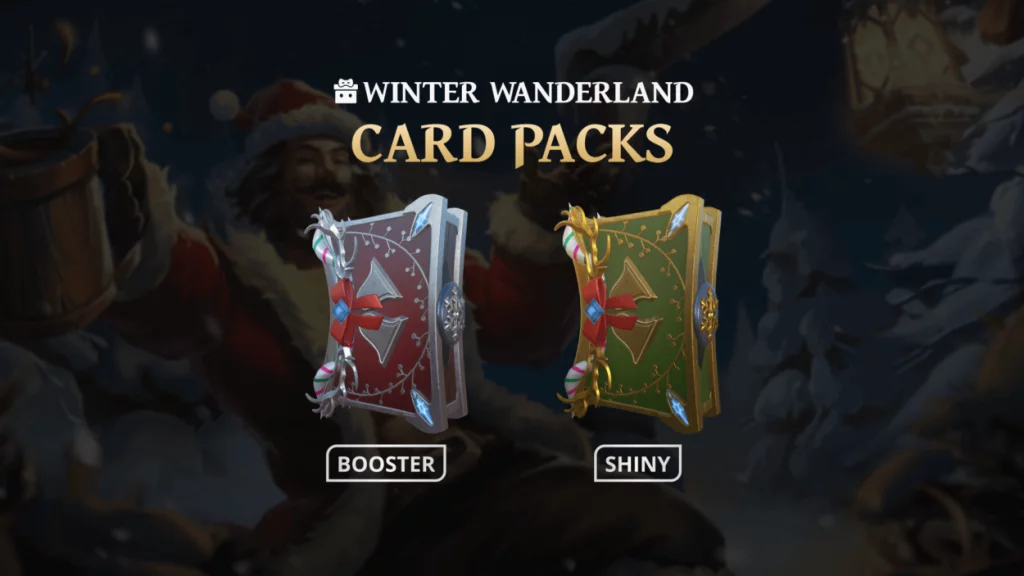 Pack List
The drop rates for Winter Wanderlands are based on comments from the Light's Verdict release. Gods Unchained intends to achieve a better ratio of scarcity and availability for our cards with this collection.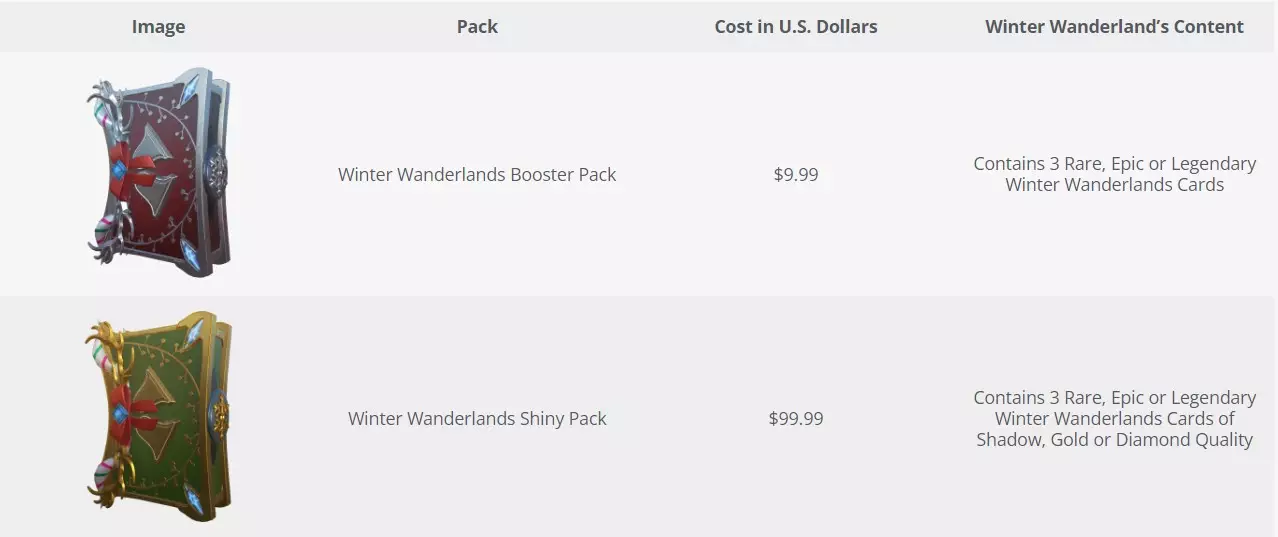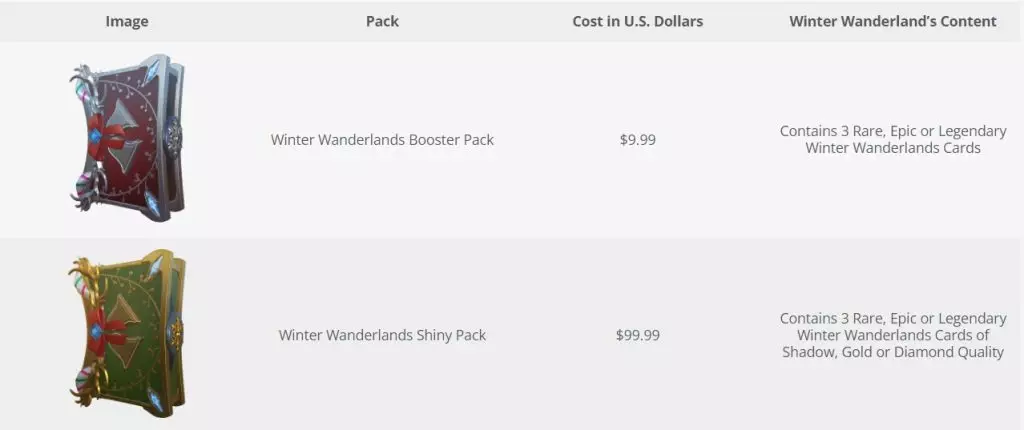 Drop Rates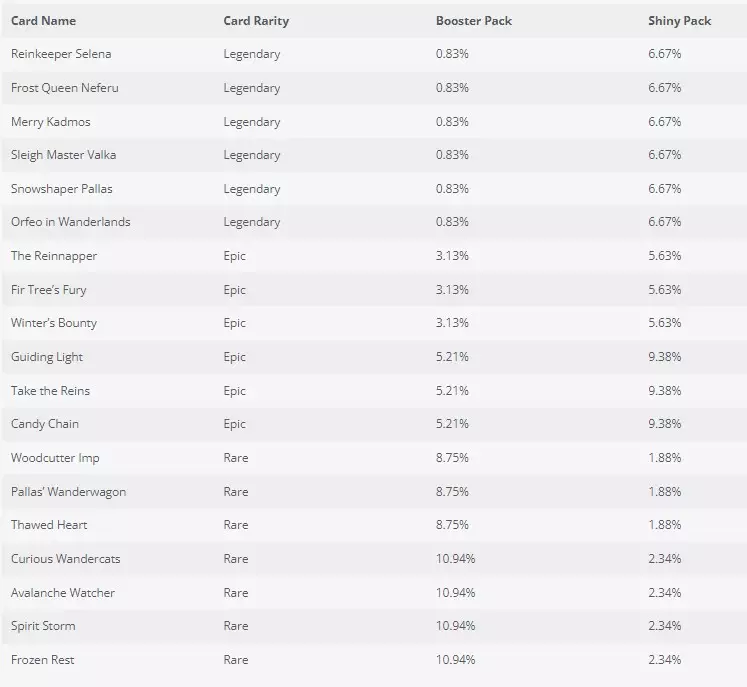 Quality Drop Rates

If you want to read more about the buyer's guide which includes the Snow Ball Discount, Trinket Rewards, Free To Play Winter Wanderlands Access, Candy Chain Event, Holiday Rewards, and Balancing Phase, read here!
If you intend to purchase these packs, make sure to do so before the availability time ends, for any remaining supply is sent to the void and never minted. When a pack's supply runs out, it is no longer available for purchase. The Winter Wanderlands packs will be restricted in availability, both in terms of duration and the number of packs available. Note
There is a separate restriction for Packs distributed to the community as rewards via marketing efforts like Weekend Ranked.