Pegaxy: Racing Lobby Hotfix is Now Live!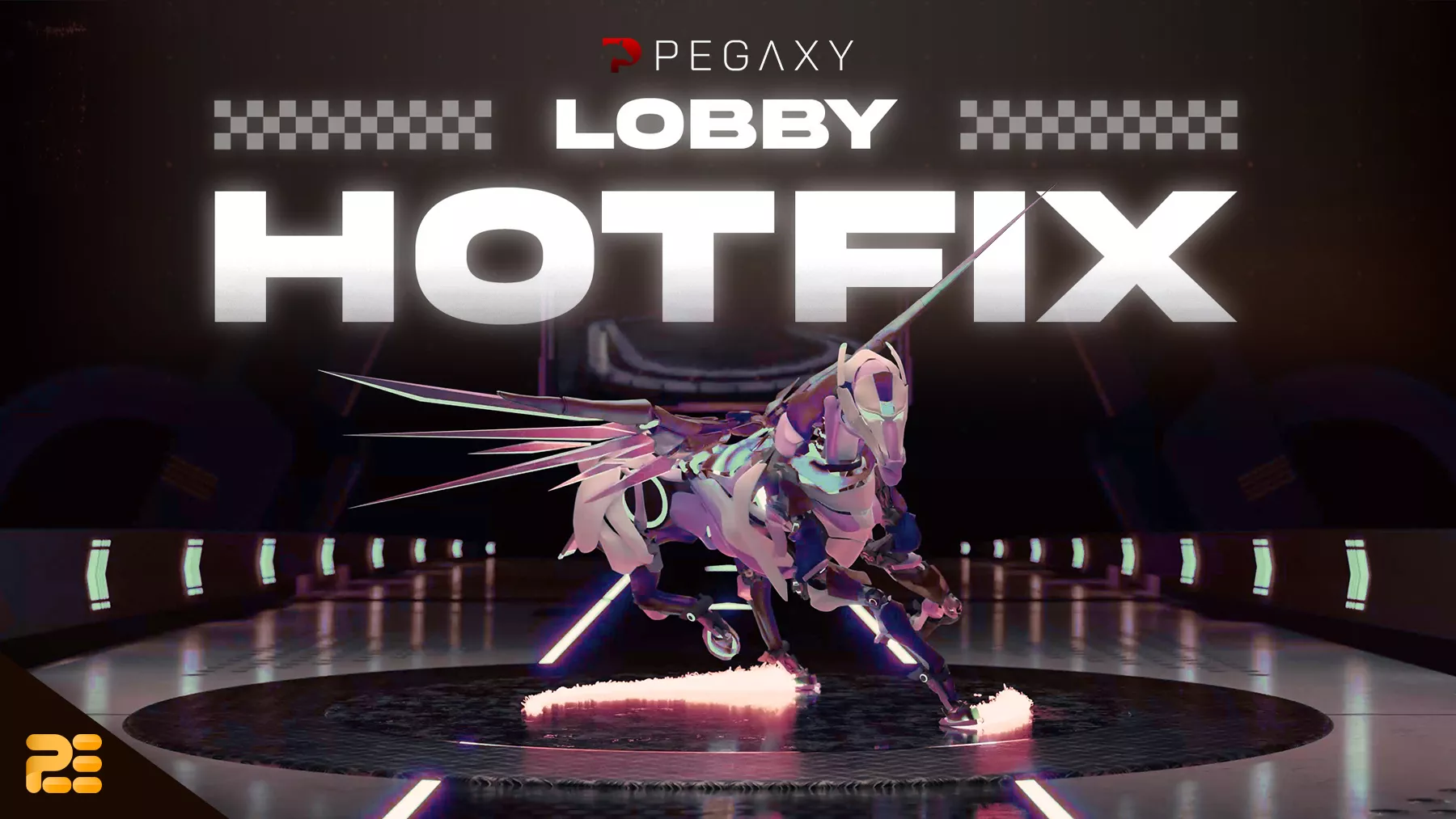 Pegaxy team has been pushing updates that would make the game experience better and better. On October 27th, the team announced another wave of big updates in the game! Read this article to see the important details that you have to remember. 
We are now LIVE! 🔥

Racing Lobby Hotfix is here. The following game updates are made to improve the racing queue:
🏁 Change racer slots from 15 to 10
🏆 Offer rewards for 4th and 5th place
🏇 Remove 1 of the lobby options pic.twitter.com/2a87qZ0Zfe

— Pegaxy (@PegaxyOfficial) October 27, 2022
Hotfix 1: Reduced Racer Slots from 15-10
When Pegaxy launched, the original racer slots were 12. Then it was increased to 15 to reduce the amount of minting. However, with the Pledge Racing update, each race now has a burning mechanism, which substantially helps with VIS mint & burn. That's why from 15 racer slots, it's been reduced to 10. Of course, lesser slots will result to faster matchmaking!
Hotfix 2: Rewards for 4th and 5th Placers
The rewards for the 4th and 4th placers were done to achieve balance and to increase the probability of winning Pega in every race. However, this change is only available to Pledge Racing. Remember, there are two game modes in Pegaxy: Pledge Racing and Drop Racing. Pledge racing will replace the standard VIS racing and players can no longer race using the standard VIS. This new mode will require you to pay VIS fee to enter the race. Drop Racing will include a 'chest and key' structure where users may obtain various consumables to utilize in-game for various purposes.
The table below shows the rewards for 4th and 5th placers in races. Note
Win rate will not be affected by winning 4th and 5th place, only 1st to 3rd place.
Hotfix 3: Removed 1 of the Lobby Options
Lobby Selection is Pegaxy's gameplay feature where players will be able to choose from a selection given to them before racing. Pledge Racing used to have three lobby options. That is, you may select one of three elements in which your Pega will race. For example, depending on the strength of your available Pega, you may select either Light, Water, or Wind in the lobby you will enter.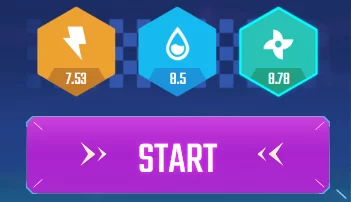 Important!
The elements in a lobby are randomized and it changes every 24hrs, 12AM UTC.
In this update, the three lobby options are now reduced to two options to improve matchmaking efficiency. The selected element will be highlighted. In the example below, the Fire element is selected. If you want a higher chance of winning the race, select a Pega that is strong against the Fire element.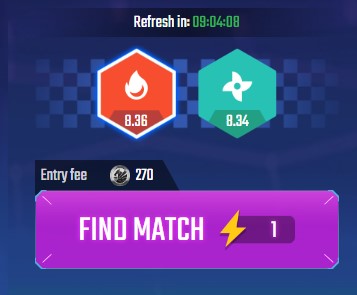 There are two rules that you must remember:
1. Elements cannot be the same as yesterday
2. Elements cannot be the same type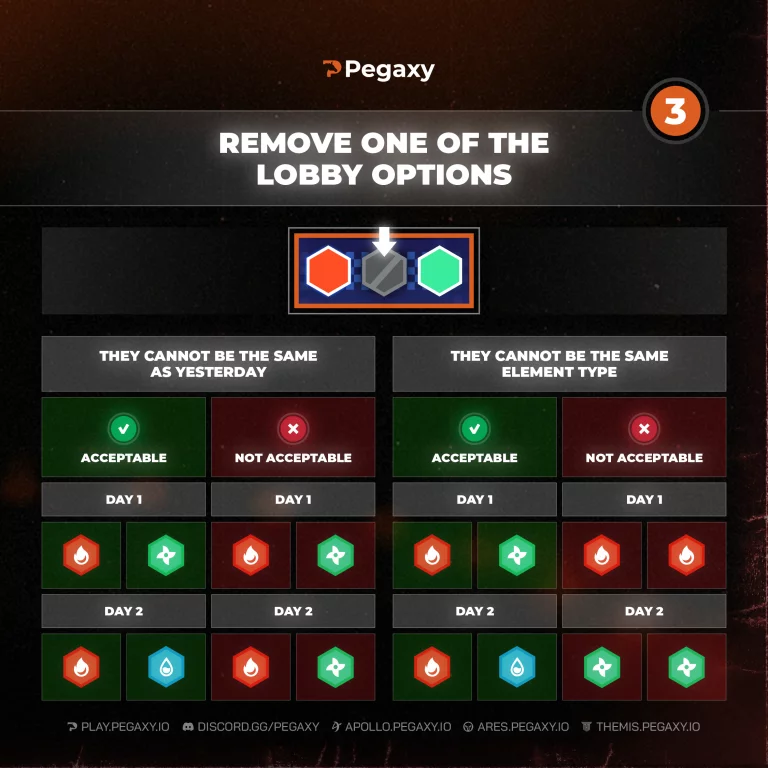 For example, the selection today is Fire and Wind, the selection tomorrow cannot be Fire and Wind again. At least one of the elements must be different from that of the day before. For example:
Day 1: Fire, Wind
Day 2: Fire, Water
The elements in the lobby selection cannot be the same element type. For example, Fire and Fire. If this happens, you should report it to the team via their Discord server as this case is regarded as an error. The Customer Support in Pegaxy is always fast and ready to help you with your questions about the game. So, don't hesitate to throw your inquiries to their team!
This Racing Hotfix just proves that Pegaxy team doesn't hesitate to push changes which are beneficial to the game considering the current needs of their players and the economy.