MetalCore Announces Epic Games Store Release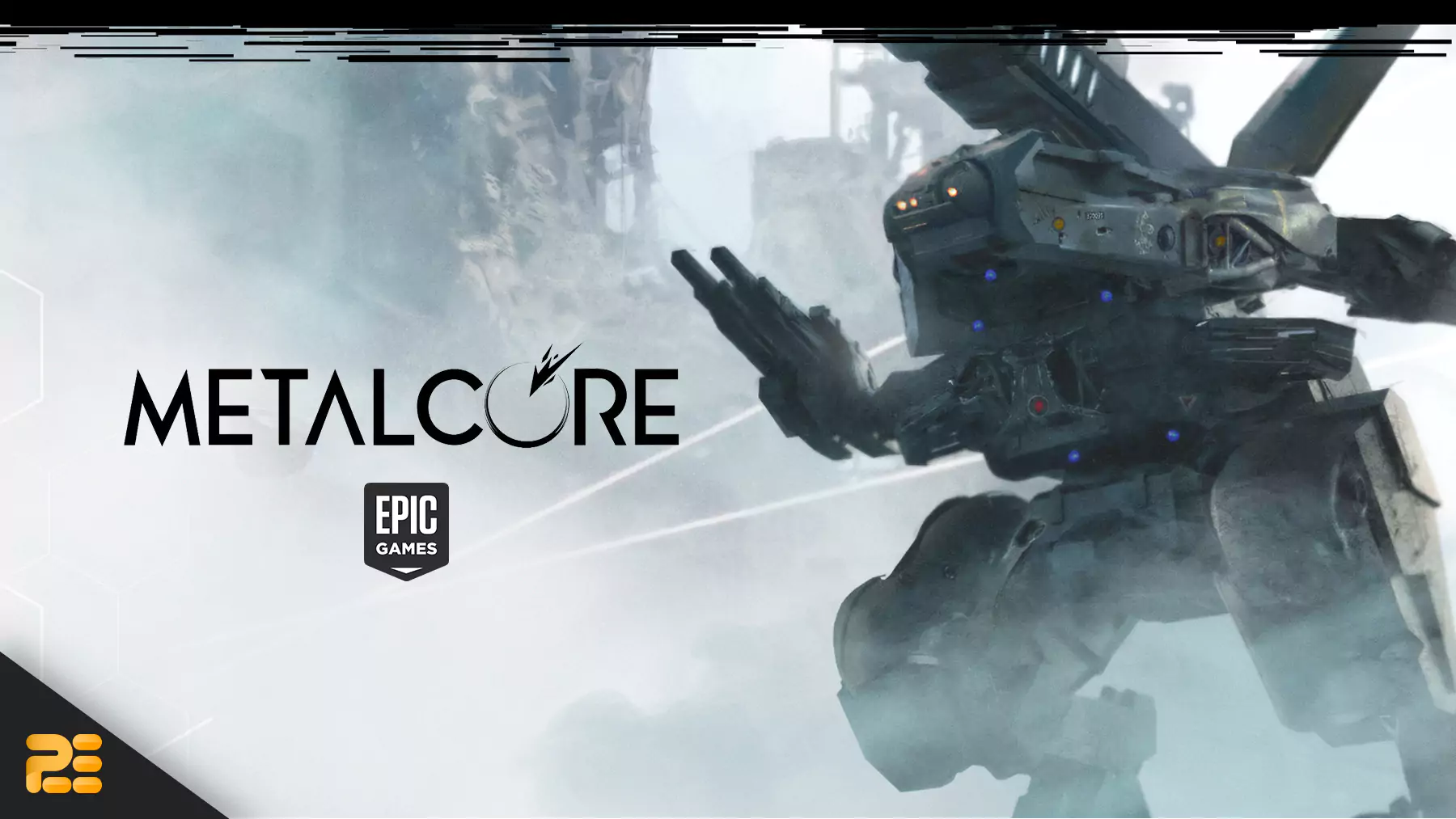 MetalCore, an FPS mechanized combat game, has announced its release on Epic Games Store! Not just that, but MetalCore has also prepared exciting updates for its players. Let's discuss this news!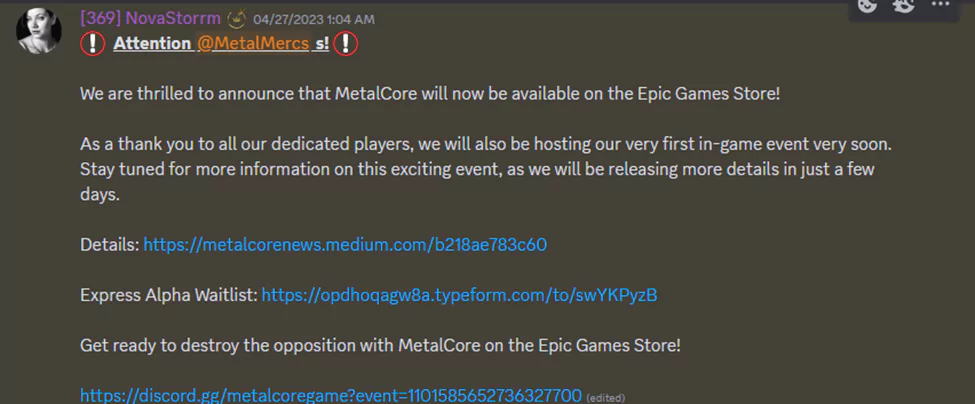 Release on Epic Games Store
The Epic Games Store is a digital video game storefront for Microsoft Windows and macOS, operated by Epic Games. Founded in 1991, Epic Games is a leading interactive entertainment company and provider of 3D engine technology.
Epic Games is best known for developing Fortnite, one of the world's largest games, with over 350 million accounts. They also develop Unreal Engine, which powers the world's leading games and is also adopted across industries such as film and television, architecture, automotive, manufacturing, and simulation.
By releasing on the Epic Games Store, MetalCore will now have access to a wider audience of players. The platform provides an end-to-end digital ecosystem for developers and creators to build, distribute, and operate games and other content.
What More to Expect
In-Game Event
MetalCore is hosting its very first in-game event. Although the studio is currently keeping the details a secret, they have assured their players that they will disclose more information within a few days.
Open World Alpha V2
MetalCore players can participate in the upcoming playtest for the Open World Alpha 2 and explore the game's vast open world from May 1st to May 8th, 2023. To join the playtest, players need to download the Epic Games Store Launcher and redeem their MetalCore code. This is a great opportunity for players to provide valuable feedback to the developers and help make the game even better.
MetalCore also offers a variety of mechs for players to choose from and features fresh content like new missions and PVE servers to keep players engaged and having fun!
How to Download
Follow the steps below to download MetalCore on Epic Games Store:
1. Visit the link https://store.epicgames.com/en-US/ to download the Epic Games Store Launcher.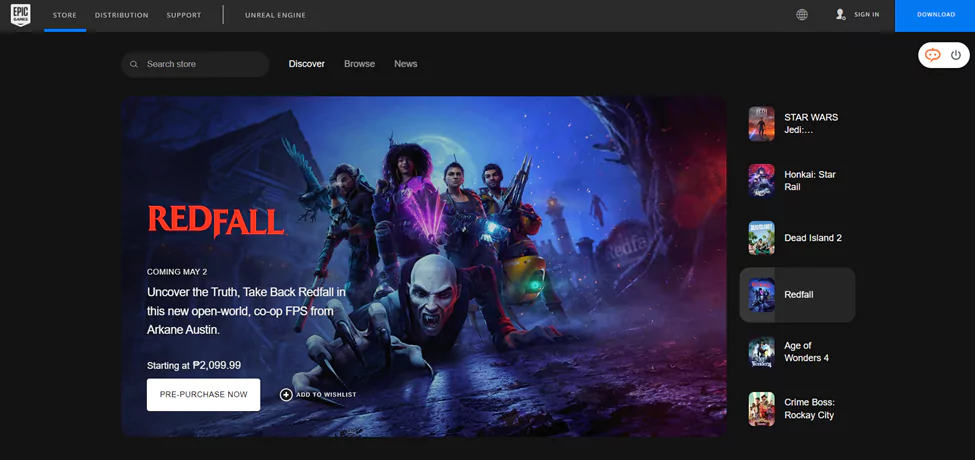 2️. Click the "Download" button in the upper right corner of the page and save the launcher to your preferred drive.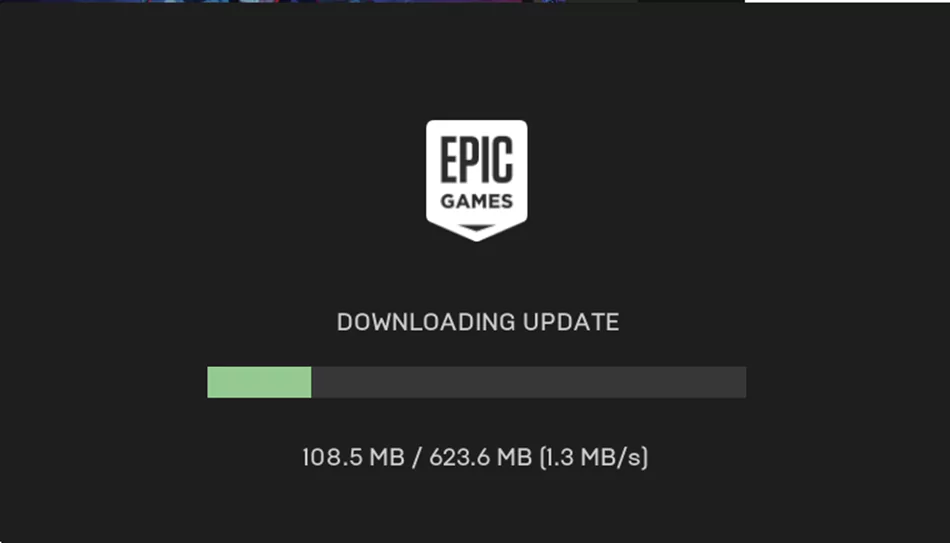 3️. After the download is complete, launch the Epic Games Store Launcher.
4️. Create an account.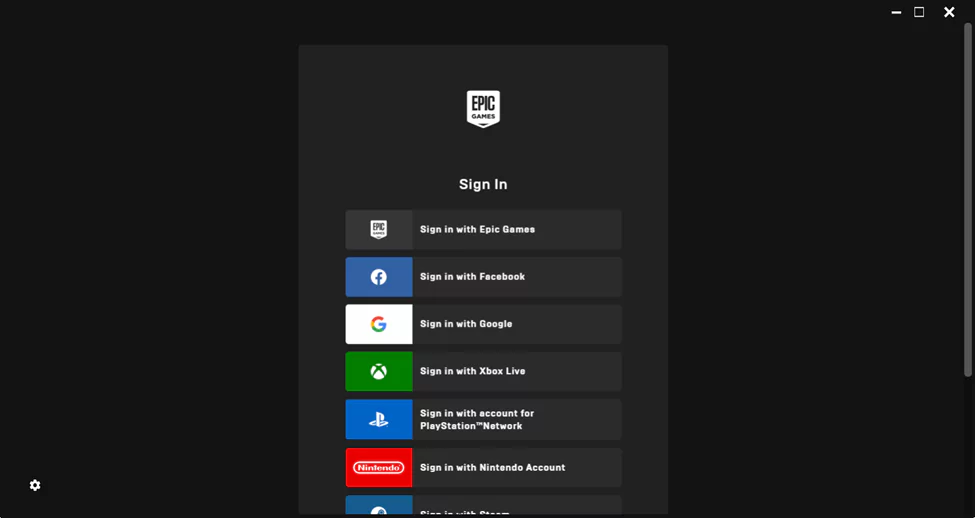 5. Click on your username located at the top right corner of the launcher and choose "Redeem Code" to enter your MetalCore code. If you need a code, click here.
6. Once your code is redeemed, MetalCore will start downloading.
7. After installation, you can try out the various War Machines and explore the offline garage before joining the live server event.
About MetalCore
MetalCore is a thrilling first-person shooter (FPS) game that features mechanized combat in a vast open world. The game is developed by Studio 369 and is built within the powerful Unreal Engine 4, providing players with stunning graphics and immersive gameplay.
In MetalCore, players can participate in player-versus-player (PvP) battles, cooperative player-versus-environment (PvE) fights, and faction-based, open-world clashes. One of the unique features of MetalCore is its integration of digital assets and in-game asset ownership, providing players with an engaging and rewarding gaming experience.
Another fact worth mentioning about this game is its recent partnership with Immutable X, the first layer two scaling solution for non-fungible tokens on Ethereum! The partnership between MetalCore and Immutable will help accelerate the development and adoption of web3 gaming and increase the efficiency of the infrastructure in Web3.
Feeling excited to start playing MetalCore now? Join the MetalCore Discord community now for more updates and fun discussions with other players.