Pegaxy Cooldown Explained!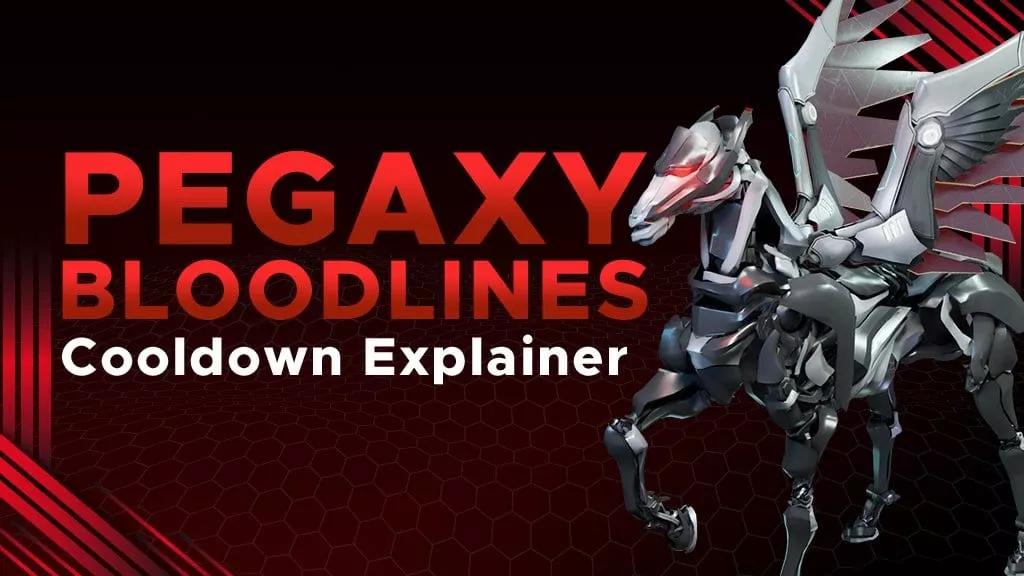 If you are a Pega breeder, you need to be aware of the Pegaxy Cooldown system. The Cooldown affects all Pega types: Hoz, Campona, Klin, and Zan. Read on to learn how the Cooldown will affect you!
The Pegaxy Cooldown Guide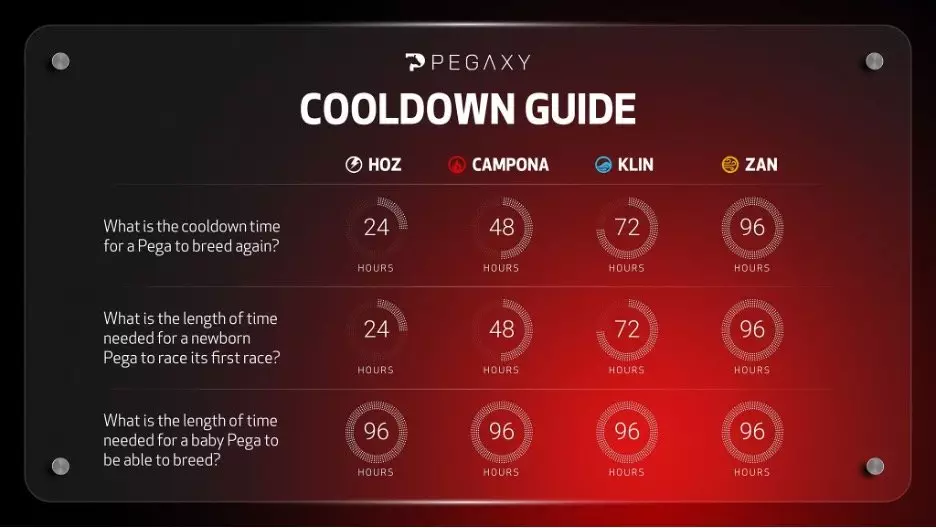 The graphic above shows the cooldown period specified for each bloodline for breeding and racing. This feature emphasizes the perks of owning rarer bloodlines. As you can see, Hoz's cooldown is the shortest amongst the four Pega types.
There are three cooldown factors:
The cooldown time for a Pega to breed again
This refers to how long you will need to wait until your Pega can be bred again. Looking at the table, it's apparent you will be able to breed a Hoz again on the next day.
Length of time needed for a newborn Pega to race its first race
This refers to how long you will need to wait until you can use your newborn (baby Pega) to race. A baby Pega has to reach maturity before it can be used in the Racing Metaverse.
Length of time needed for a newborn Pega to be able to breed
Here, all Bloodlines are equal. This means that all newborn Pega, regardless of type, will need 4 days to mature before it can be bred with another Pega.
Now let's use Zan as an exemplar:
Let's say you were able to purchase a Zan during the Pega Sale. You waited for 2-3 days before you could mint it and finally, it has revealed its gender and color. In "My Assets," it has now been transferred from "Tickets" to "My Pegas."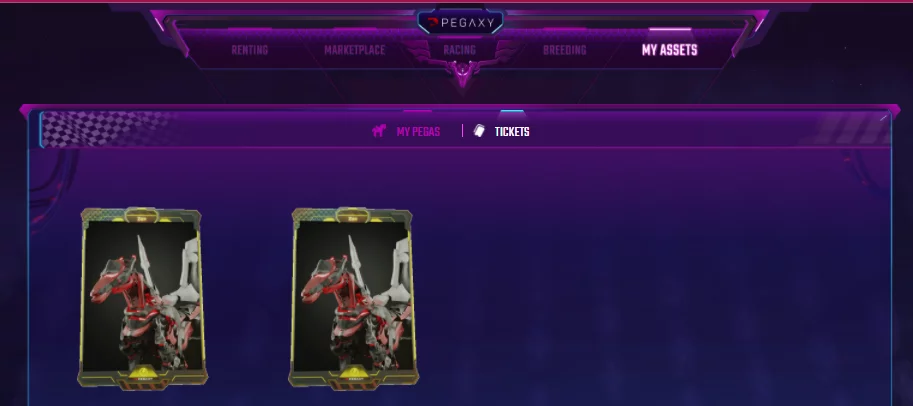 Now let's suppose that you just bred a Zan from the breeding platform. You will see that a baby Pega will have a cooldown depending on its bloodline.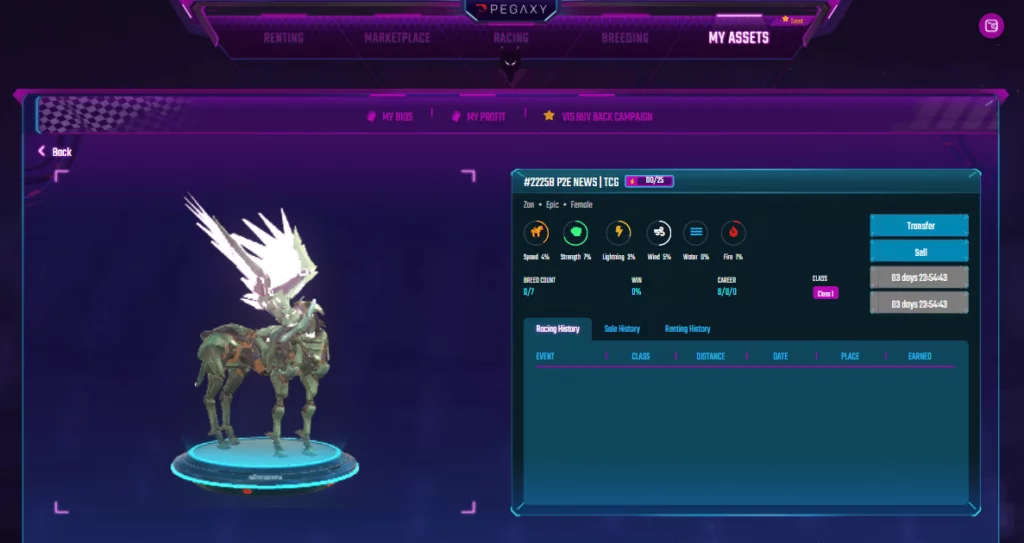 Here are some questions that may help you understand the cooldown better:
Q) When can I race my newborn Zan?
A) Wait for 4 days to give your baby Zan enough time to mature.
Q) My Pega has just been born today (I just minted my Pega)! Can I breed it now?
A) Not yet. You will be able to breed your new Pega after the 4-day cooldown period has passed.
Q) I just bred my Zan for the first time today! When can I breed it again?
A) Once bred, you will need to wait another 4 days until you can breed the same Pega again.
Follow Pegaxy on their Facebook, Twitter, and join their Telegram and Discord to be the first to know of any new releases and updates.
For more leaks, news, and tutorials, always check in at P2ENews.com and follow us on social media!