Pegaxy Announced 3 Merch Boxes Halloween Giveaway!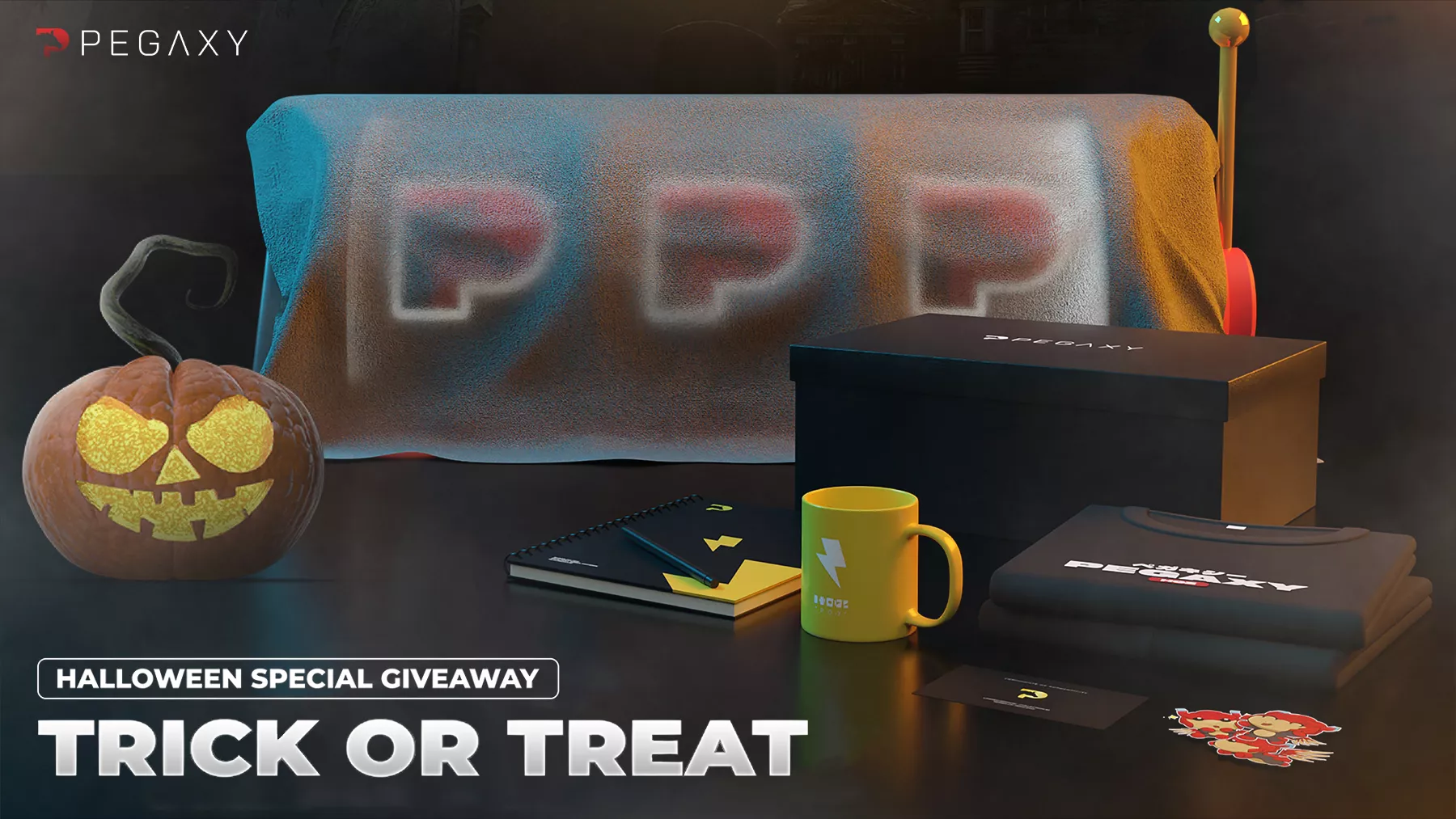 Pegaxy has thrilled its community by announcing today that they would be giving away limited edition Holloween merch boxes!
It's time for some PEGAtastic Halloween Giveaway! 👻🎃

We are giving away three (3) #PegaxyMerch boxes for our Halloween Special Giveaway. One (1) winner will be selected randomly on each social media platform.

(1/5) pic.twitter.com/YaJPlrmfef

— Pegaxy (@PegaxyOfficial) October 21, 2022
These merch boxes will contain exciting items, so make sure not to miss this out.
What's in the box?
Winners will be given 1 box each! The Pegaxy merch boxes come in 4 different sets inspired by the Pega bloodlines: Hoz, Campona, Klin, and Zan. Note
The participants can NOT choose what set they prefer. Meaning, the set is chosen by the team randomly.
Merch Boxes in Different Pega Bloodlines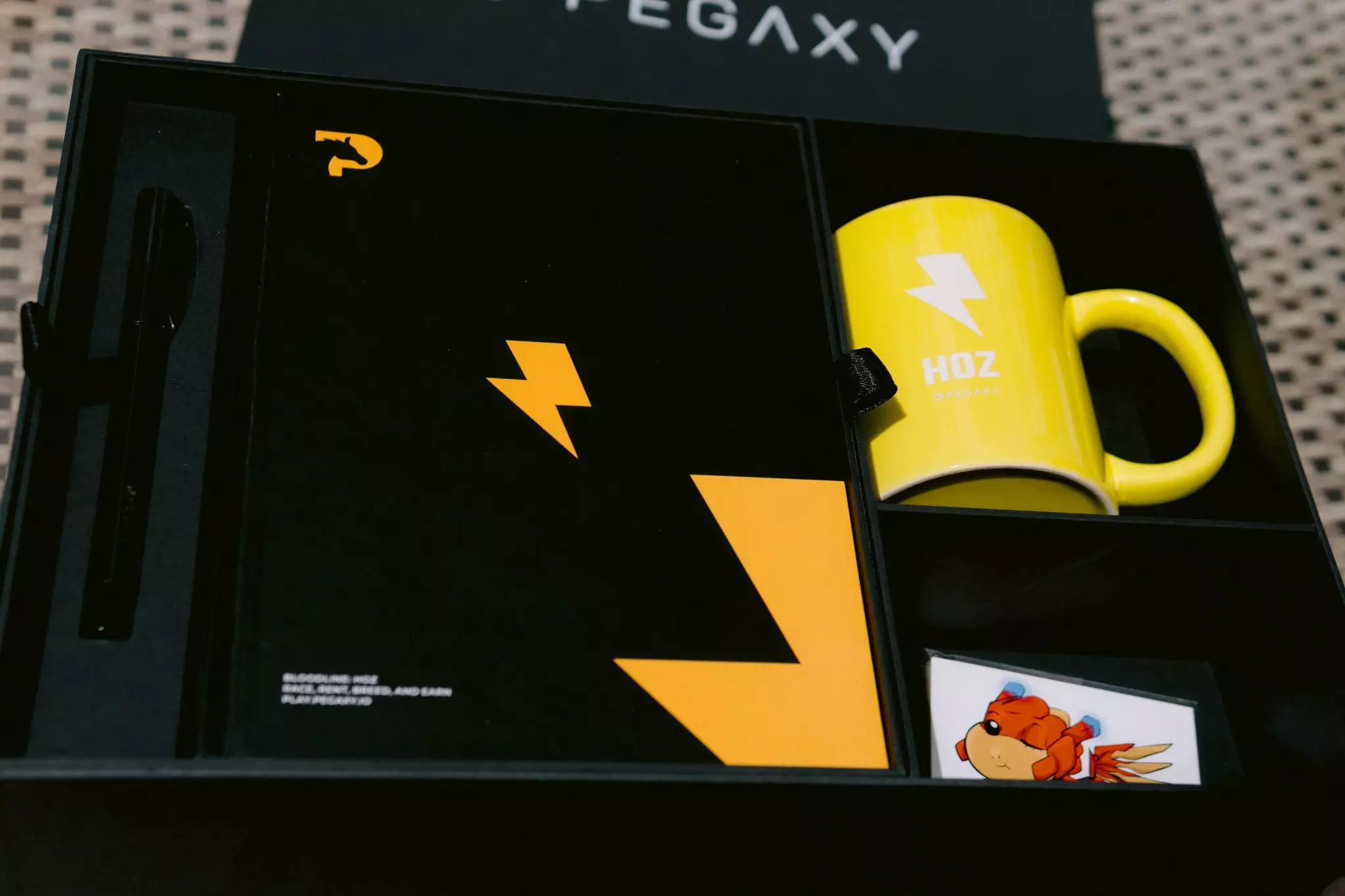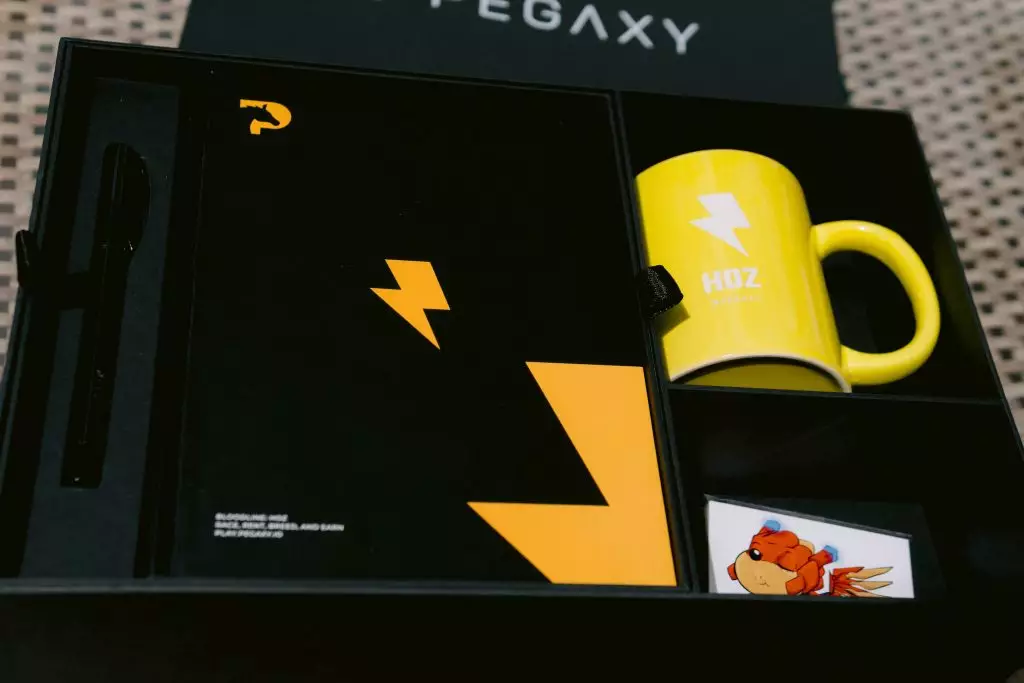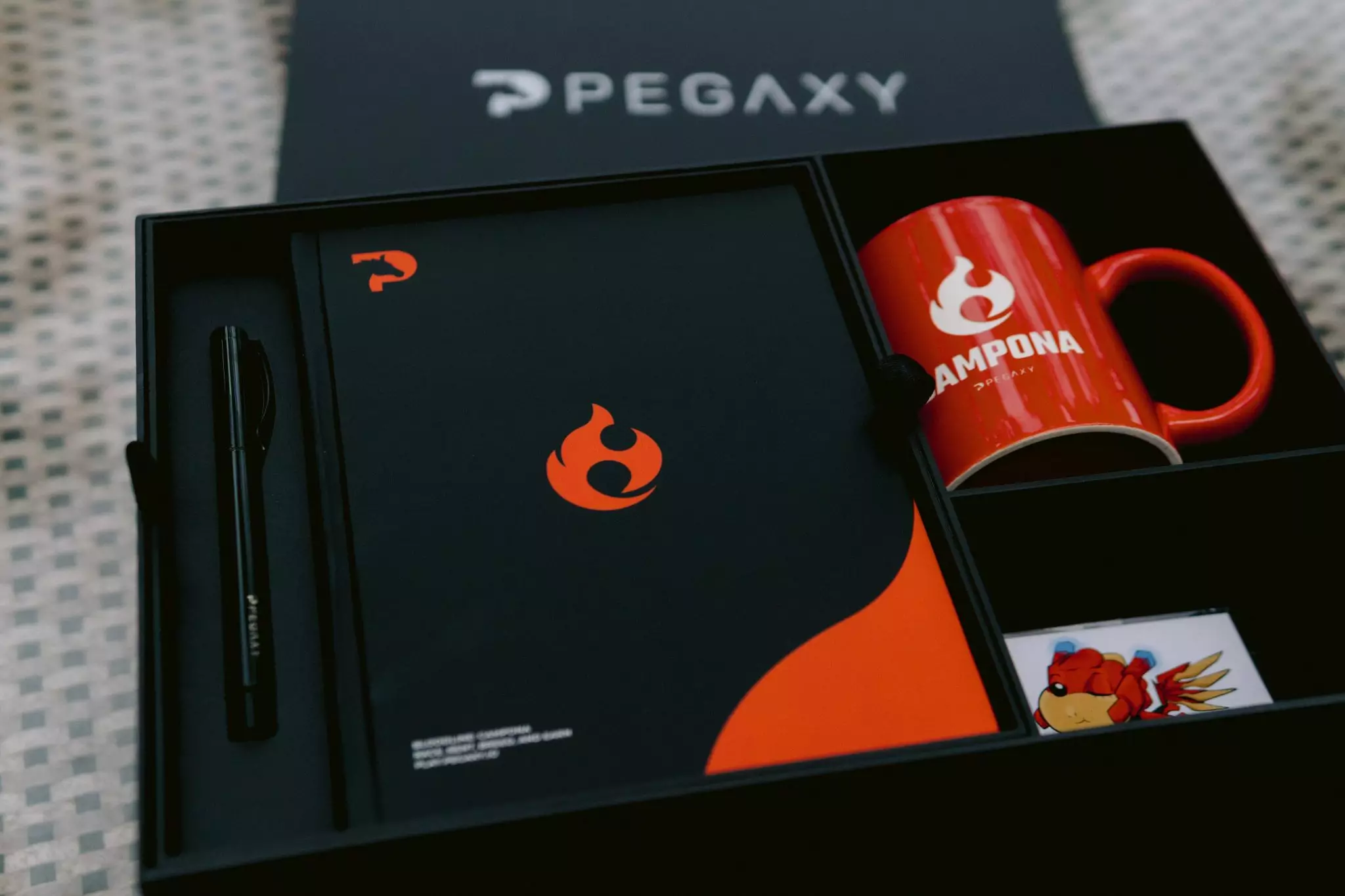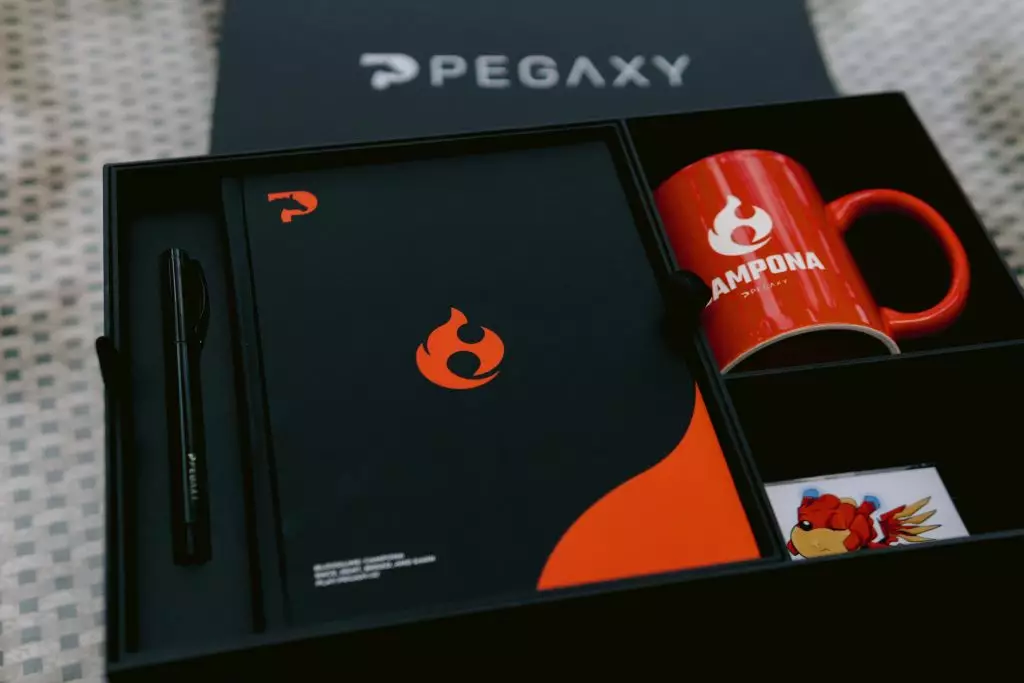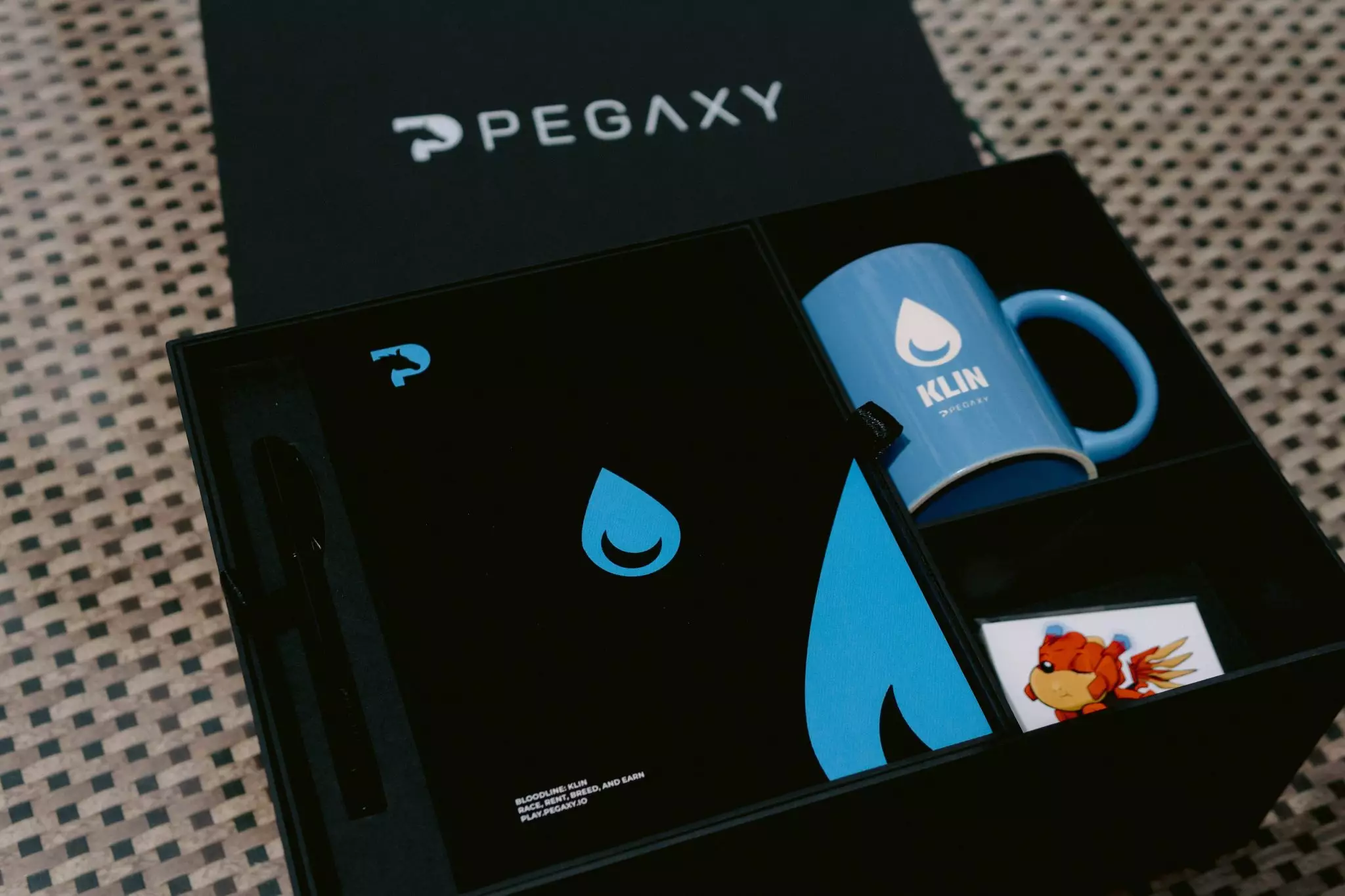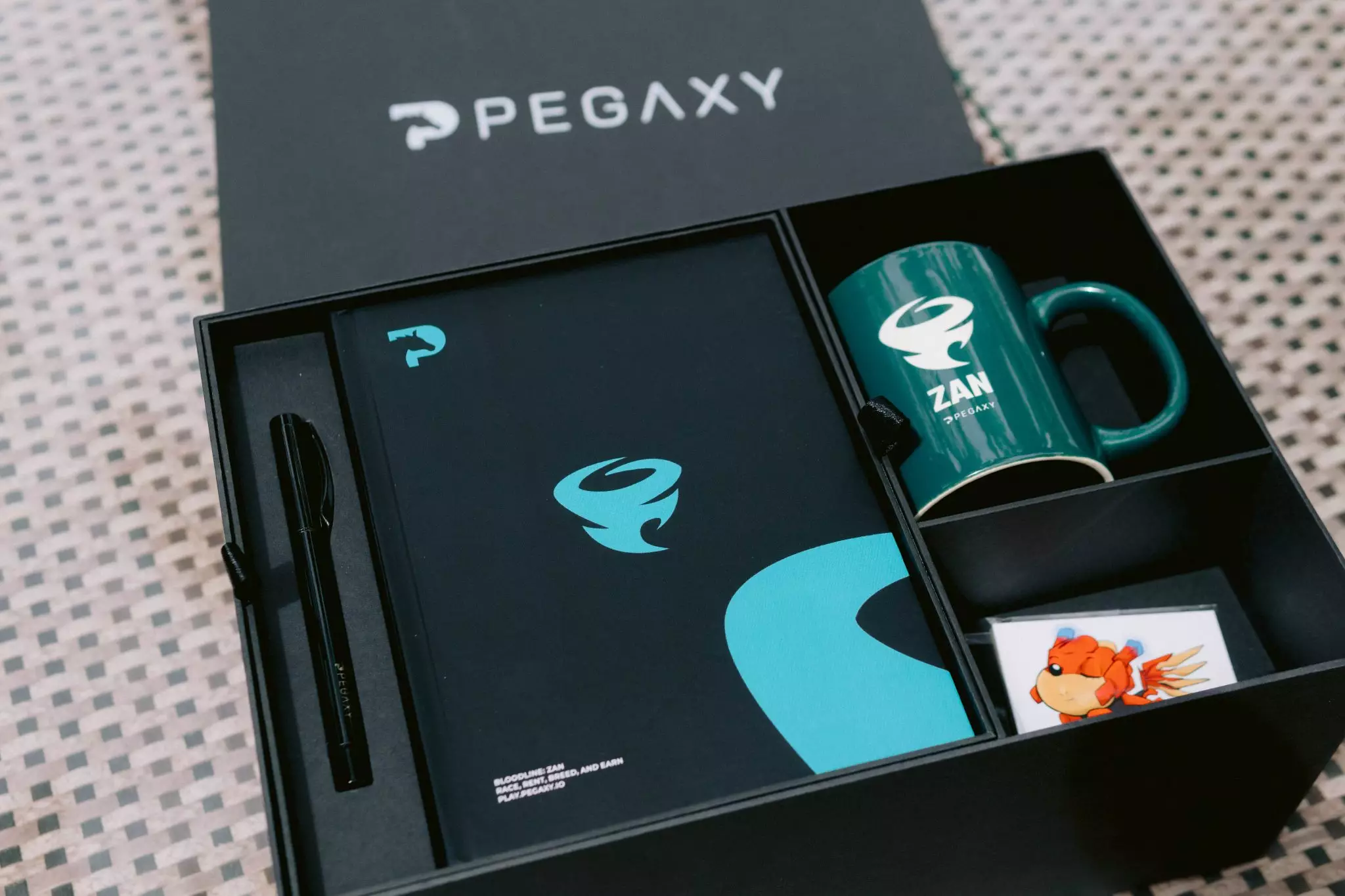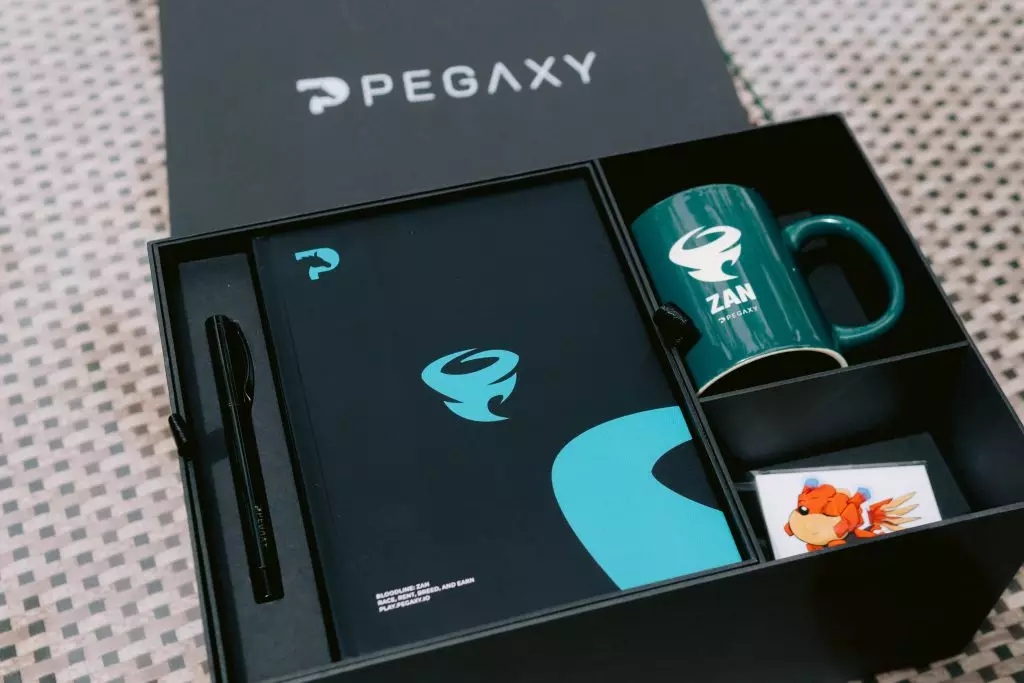 Each box contains the following items:
2 Pegaxy Shirts
Pegaxy shirts also come in four different designs inspired by the Pega bloodlines. The classic Pegaxy shirts are round neck, color black, have a simple Pegaxy logo on the front, and a Japanese-inspired Pega bloodline artwork on the back. Wear it wherever you want to show off your Pegaxian spirit!
Back designs: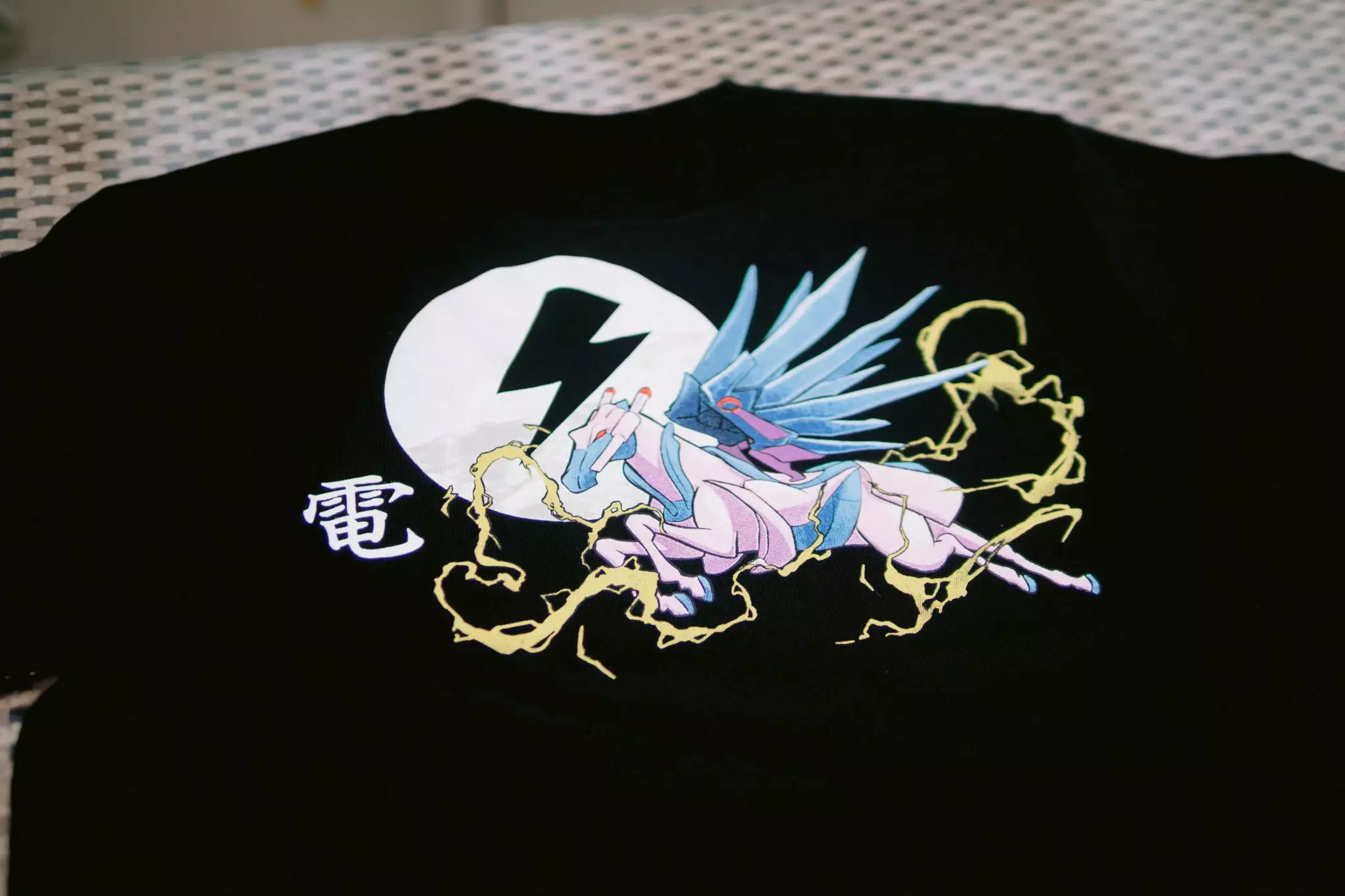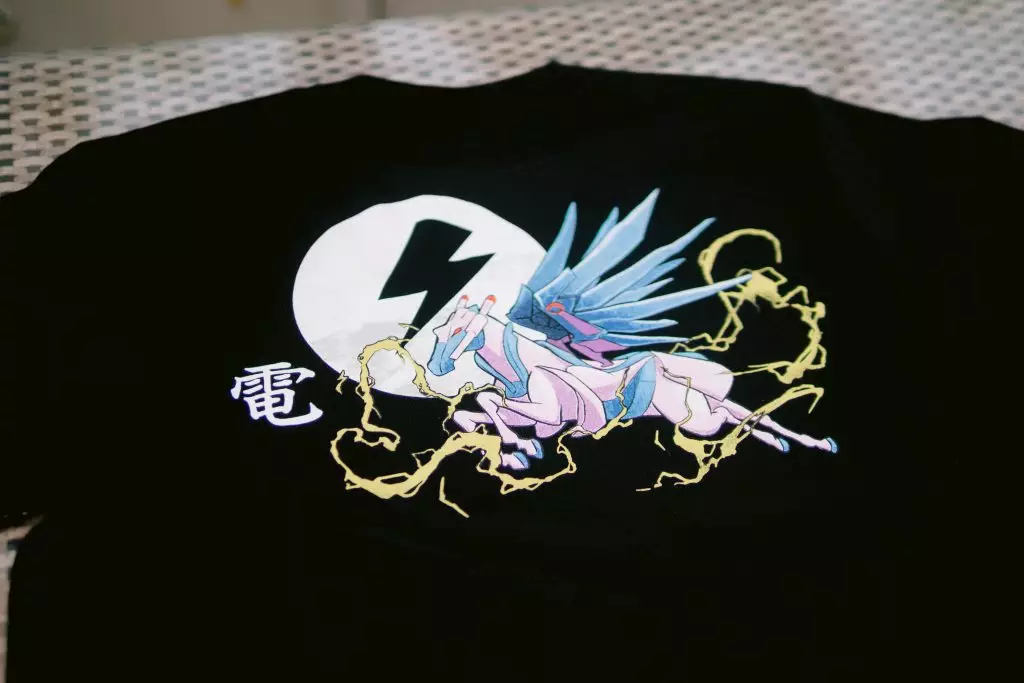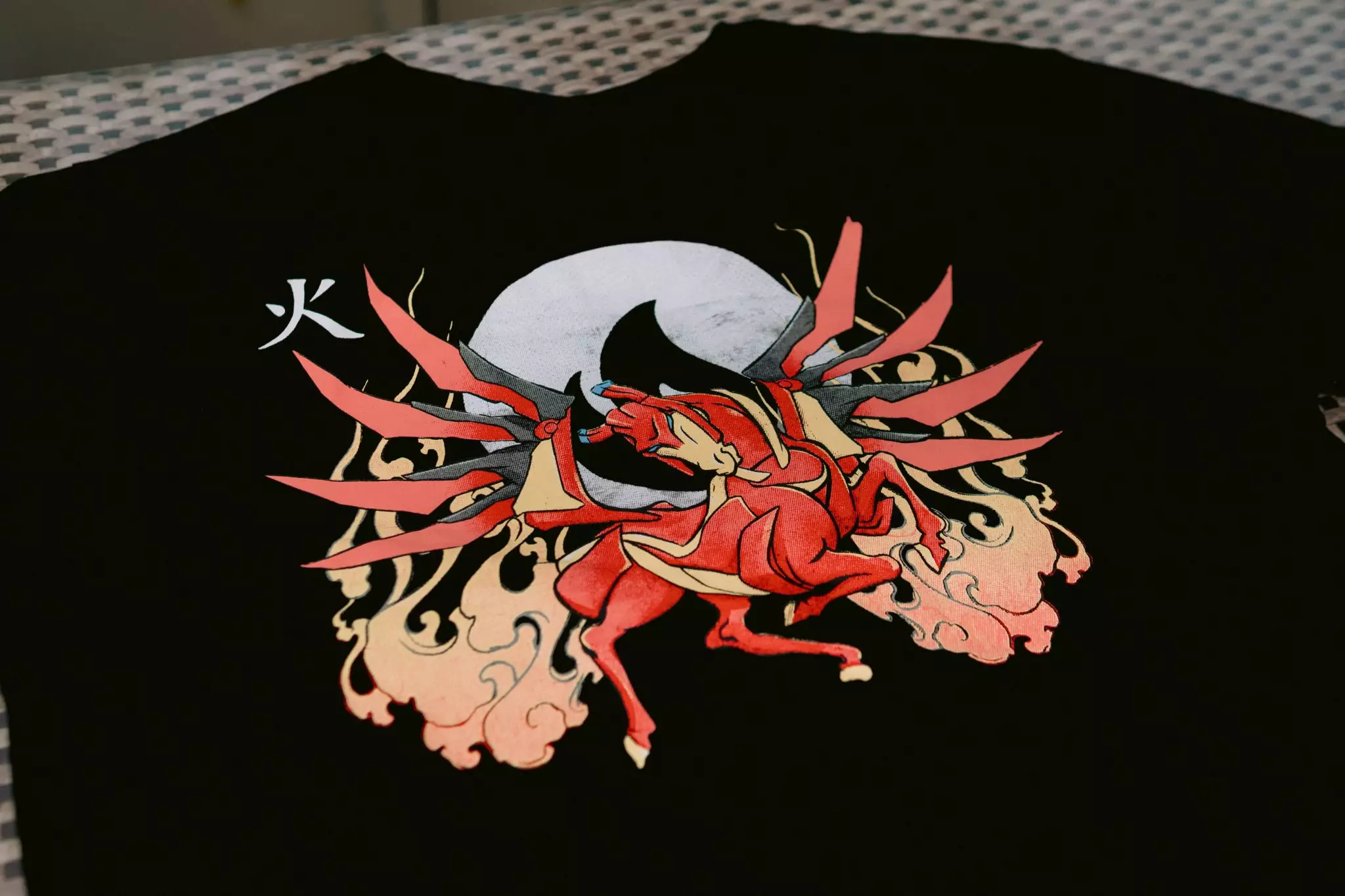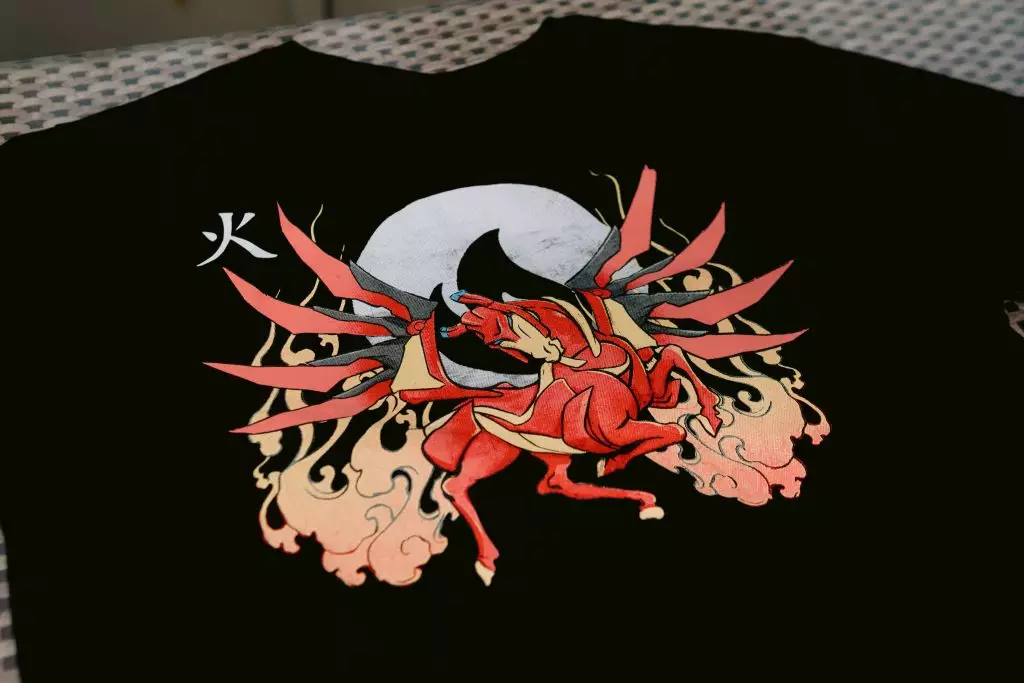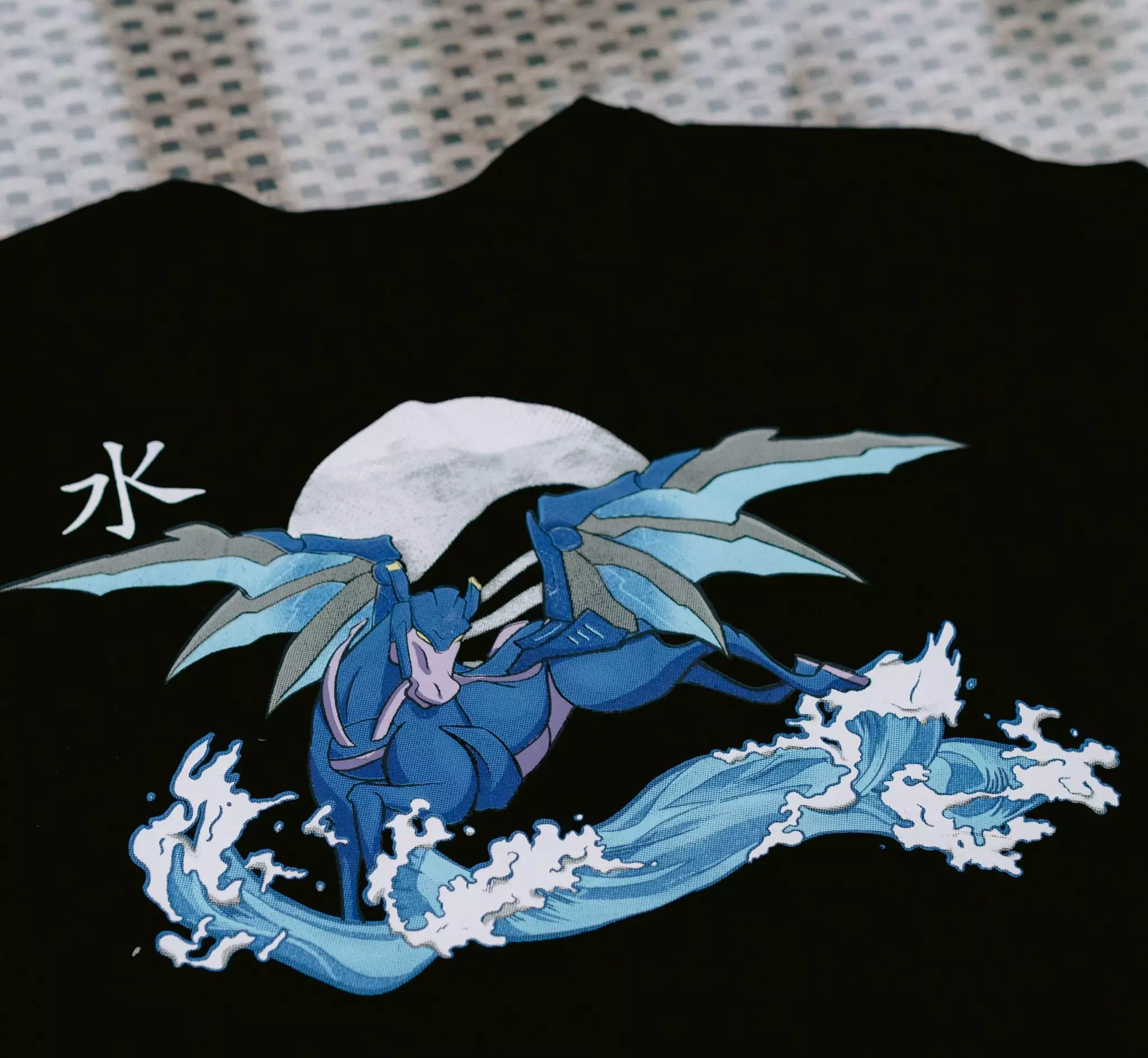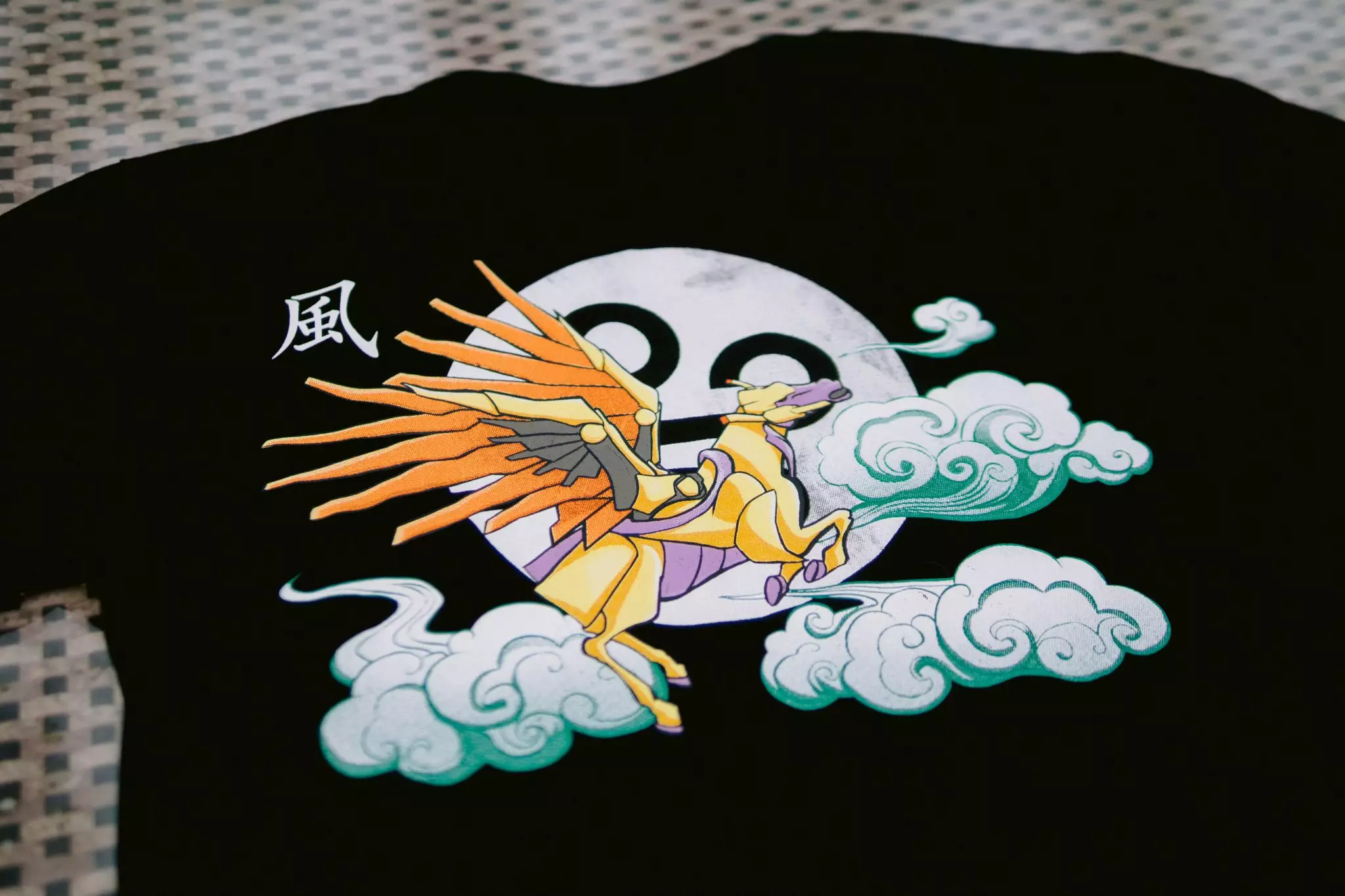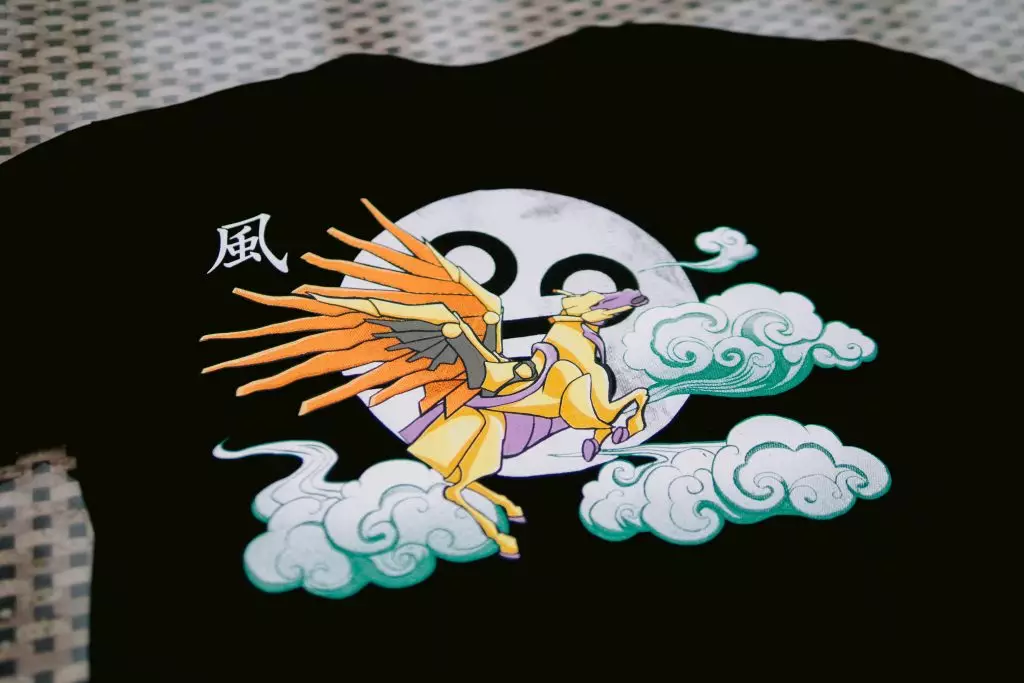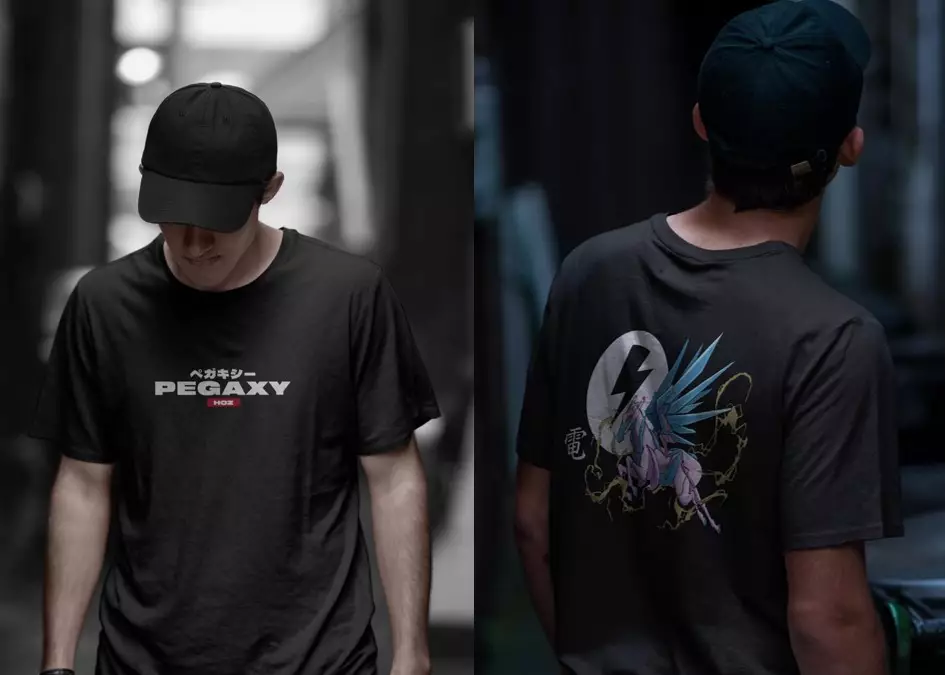 1 Pegaxy Hoodie
The Pegaxy Hoodie has a very high proportion of cotton to suit the cold weather! It has kangaroo pockets on both ends with two spaces for your hands. It features a simple design, with only a distinctive Pegaxy mark at the top right corner in front, and at the back, a medium font "PEGAXIAN" found at the bottom part. You will really feel like an elite player when wearing it!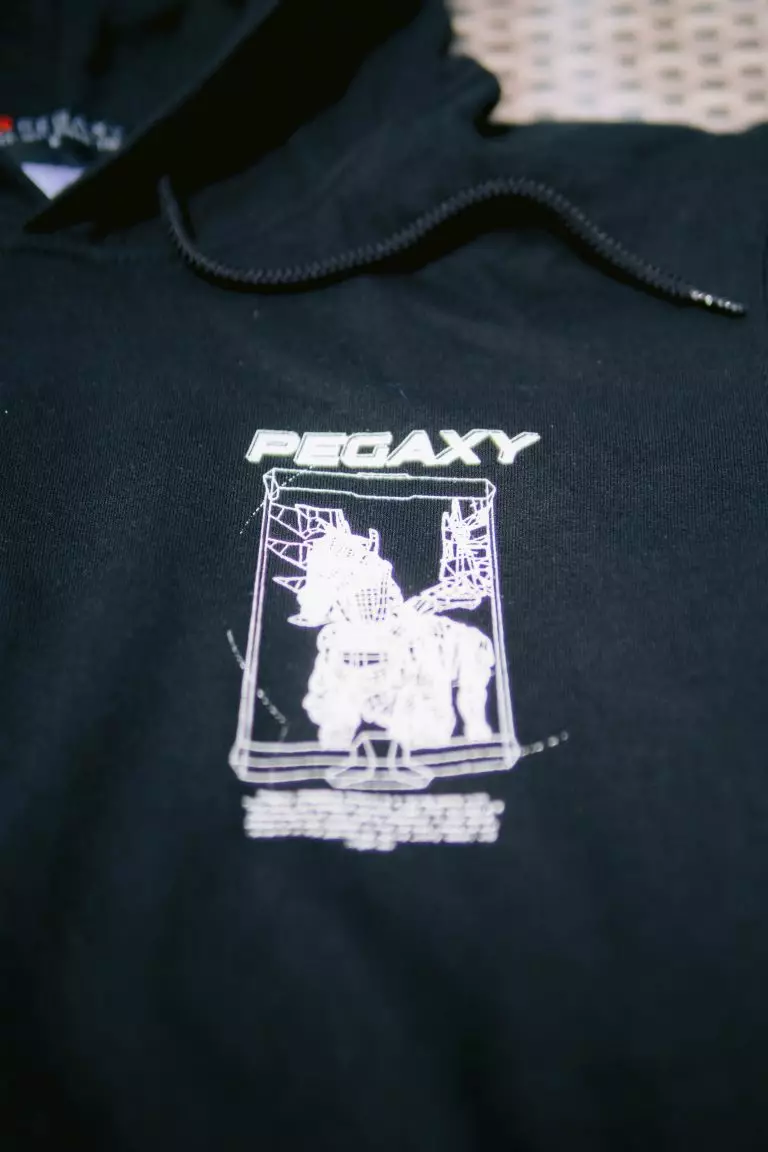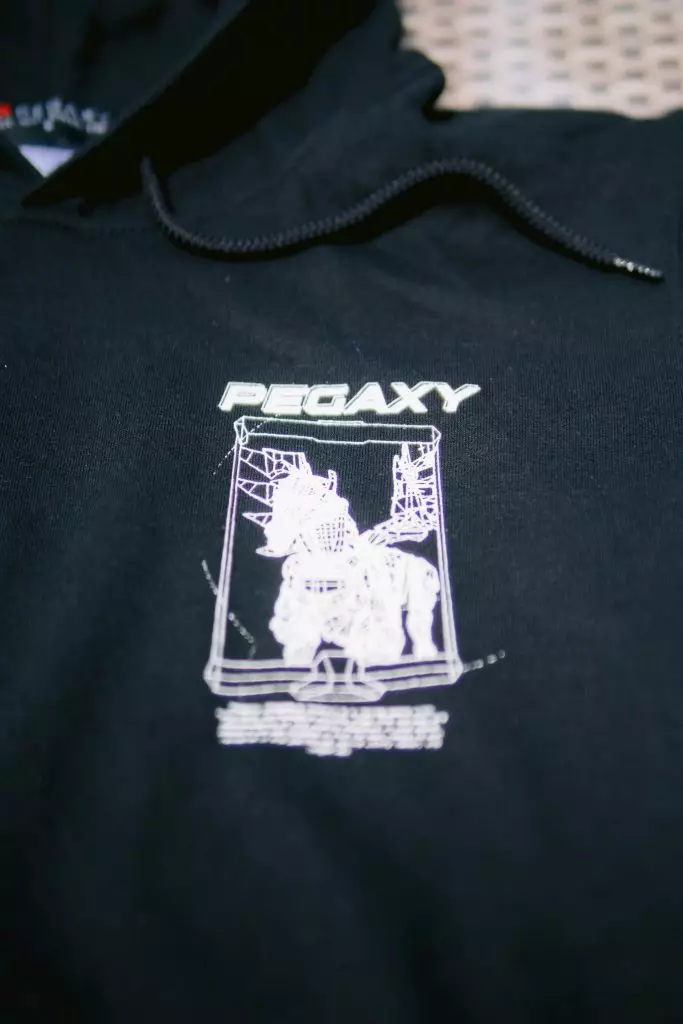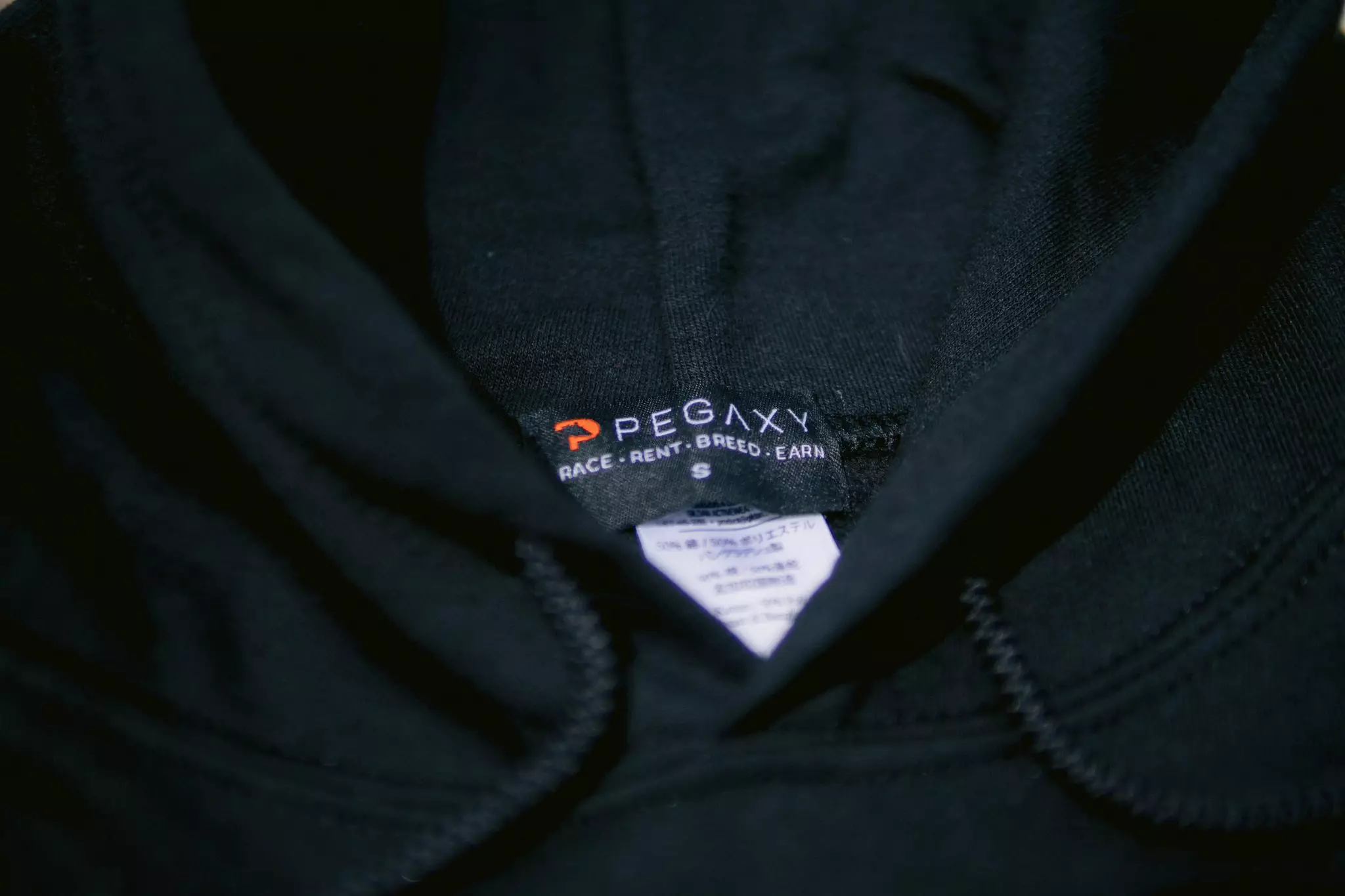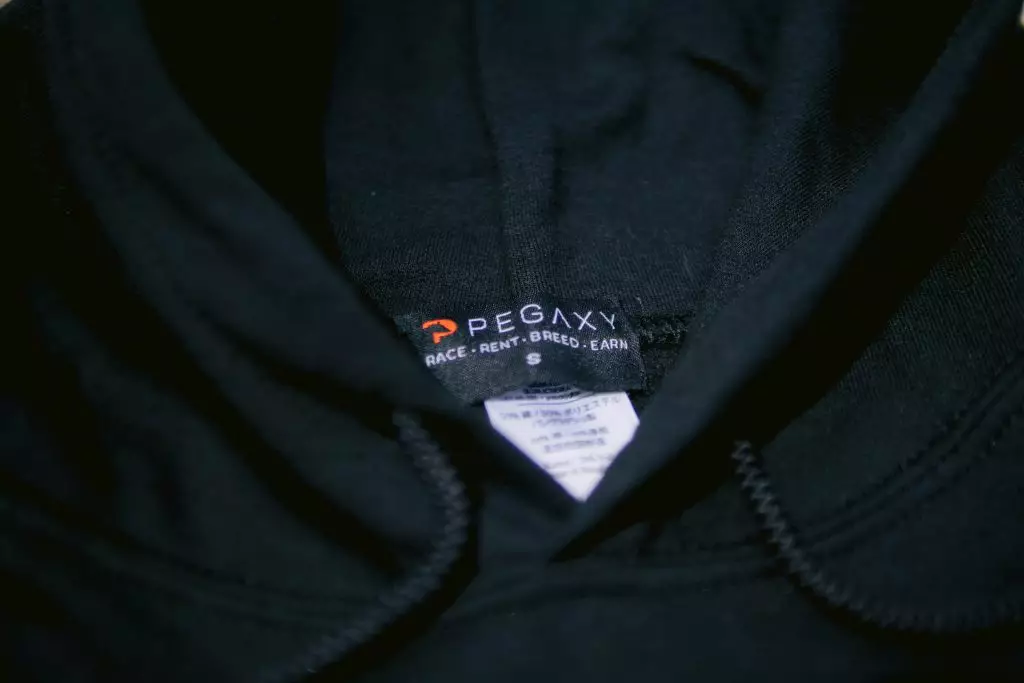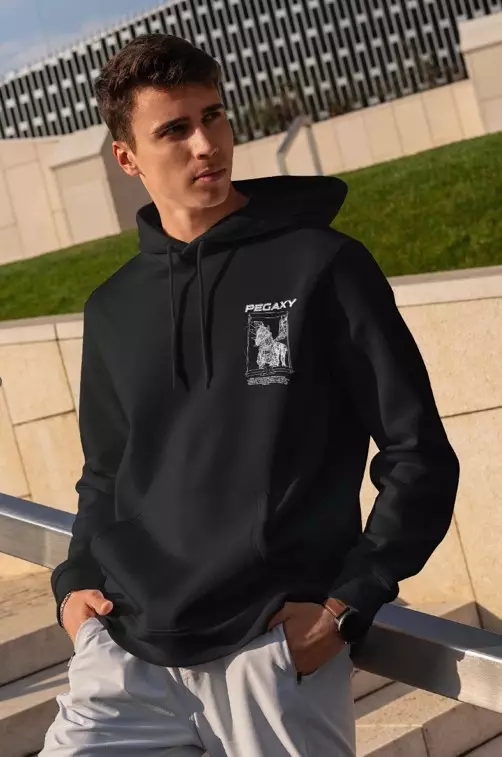 1 Mug
Are you a coffee lover? Imagine sipping your favorite coffee from a Pegaxy mug! The mug comes in 4 different colors representing each Pega bloodline: yellow (Hoz), red (Campona), blue (Klin), and green (Zan).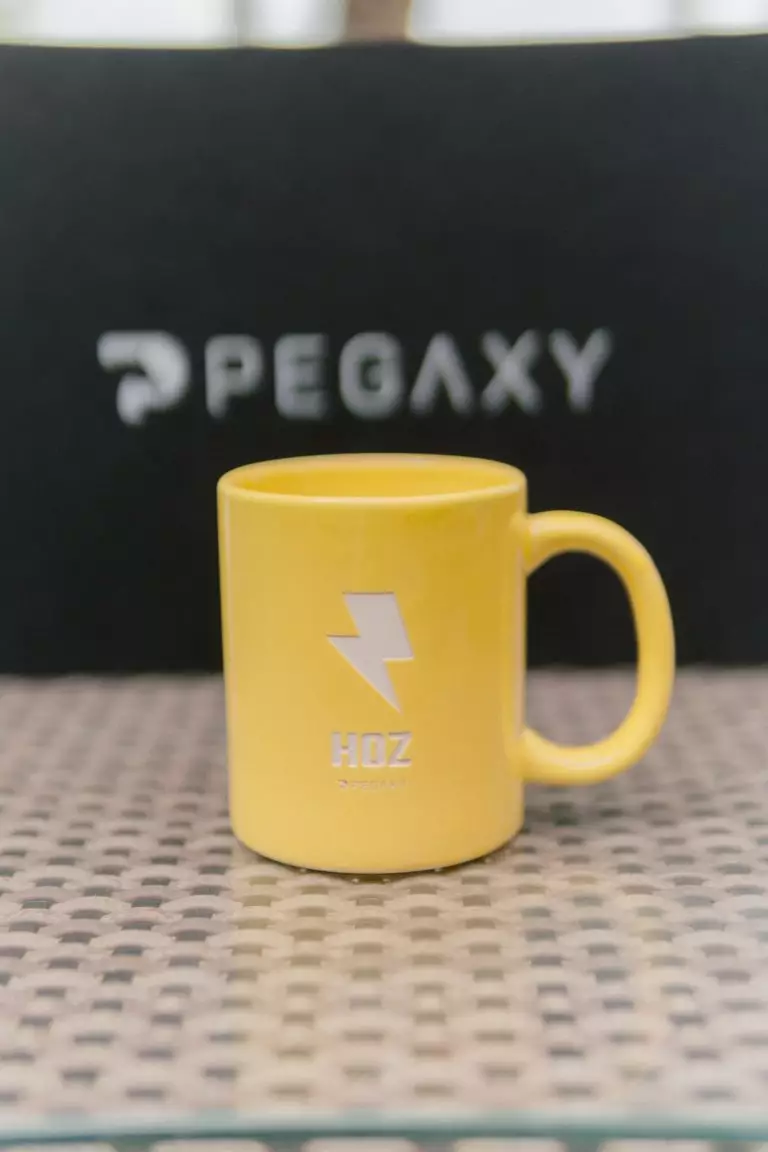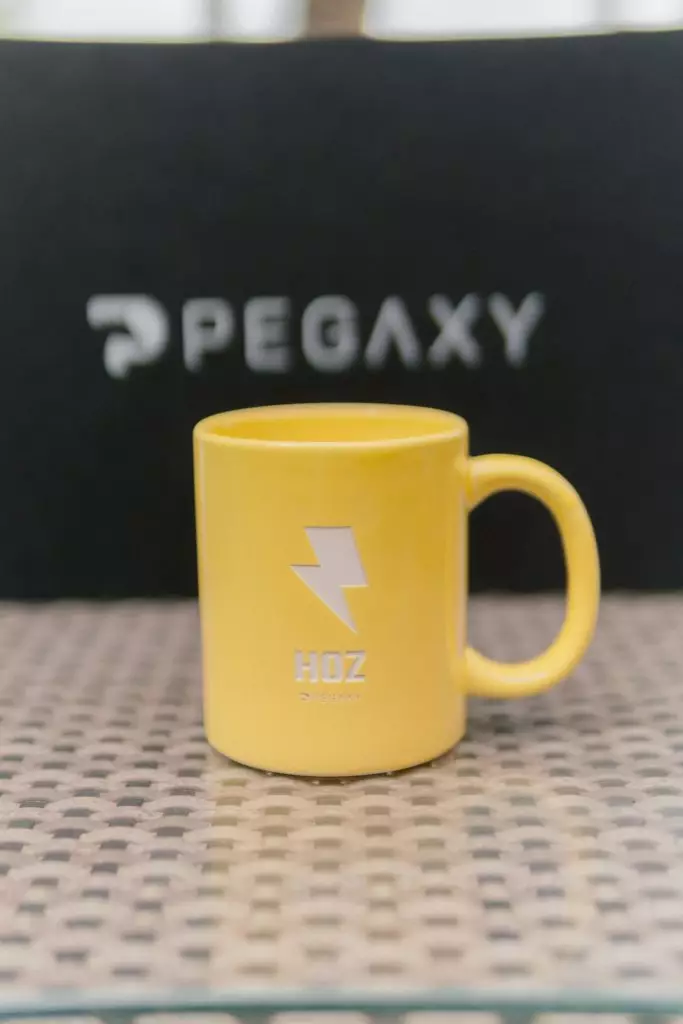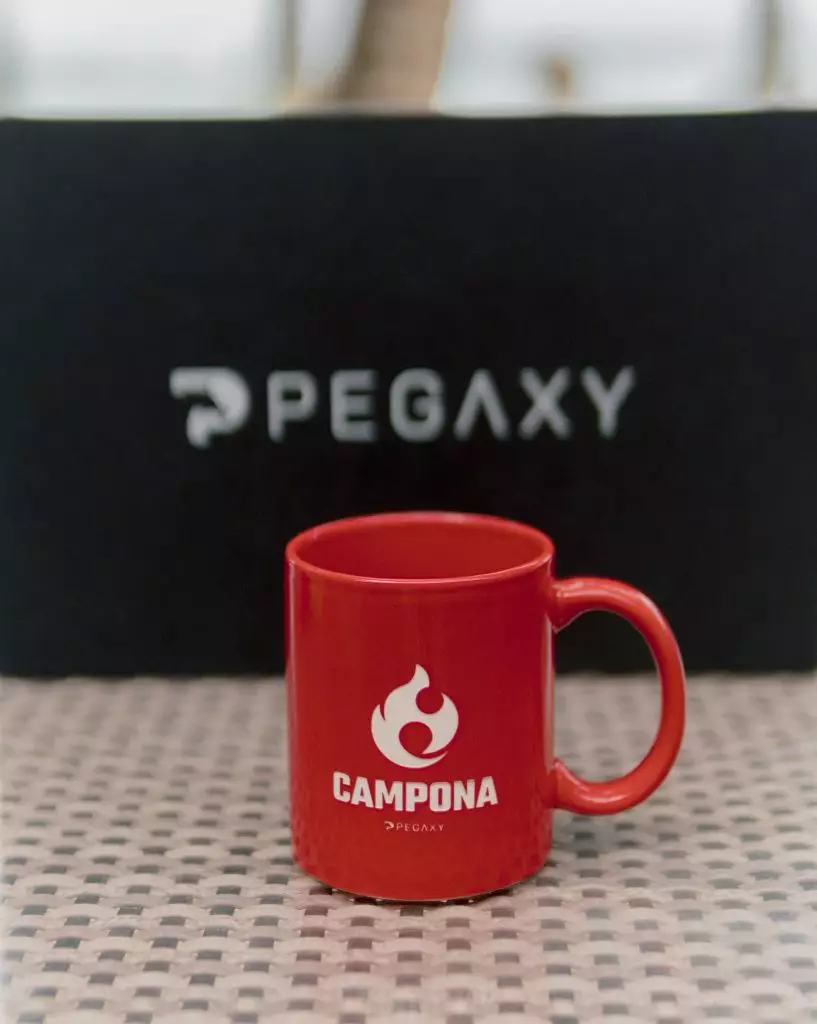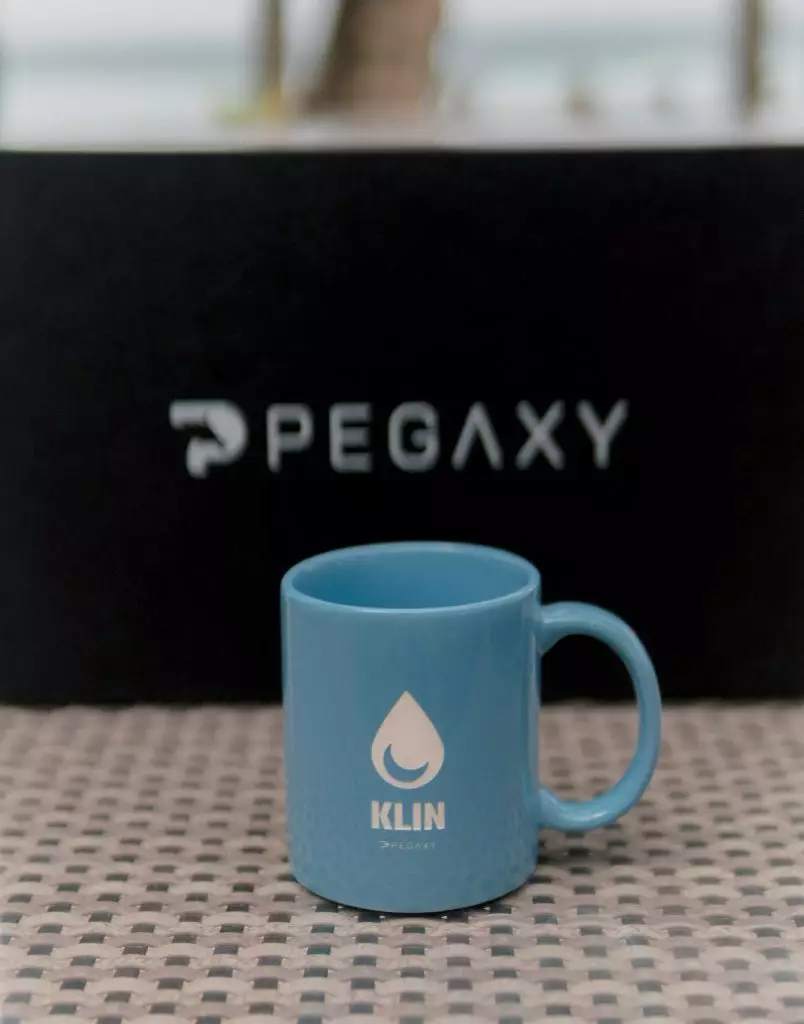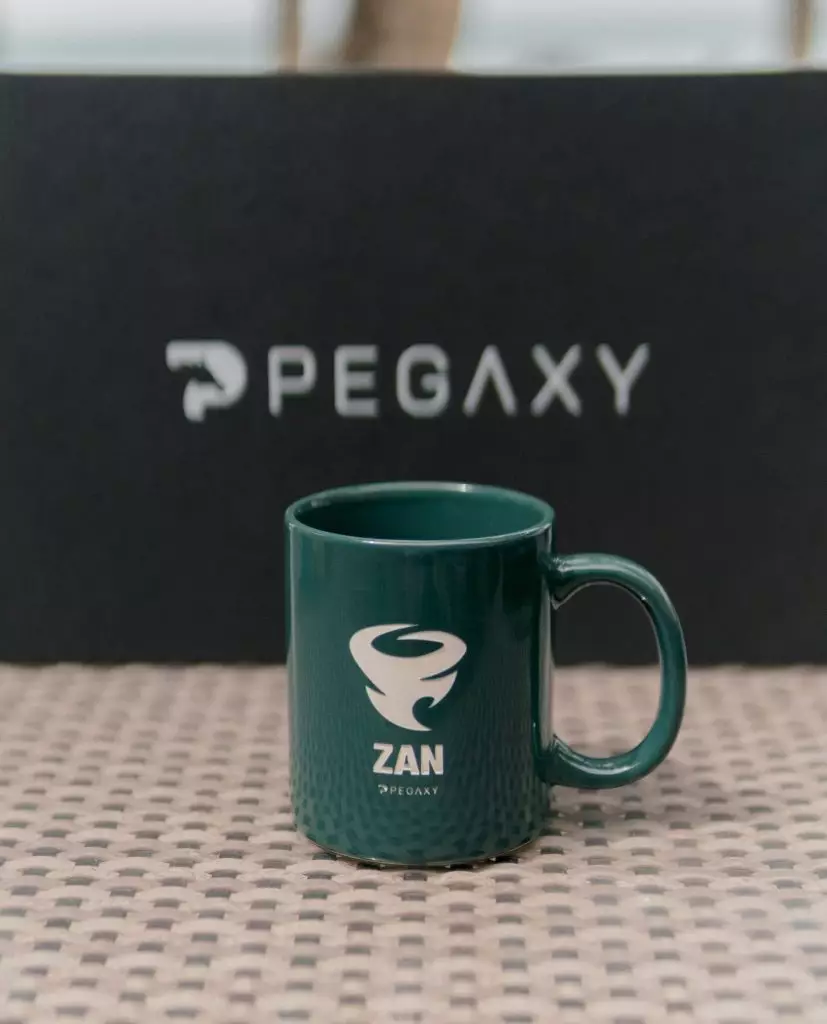 1 Pen
This pen will definitely motivate you to journal, sketch, doodle, or even jot down your grocery list! The pen features a black casing, a black tint, the Pegaxy logo in silver font, and the words "RACE, BREED, RENT, AND EARN." It is a weighted pen that can help you grip and write more easily. If you have hand weakness, instability, tremors, or sensory difficulties, this pen is perfect for you!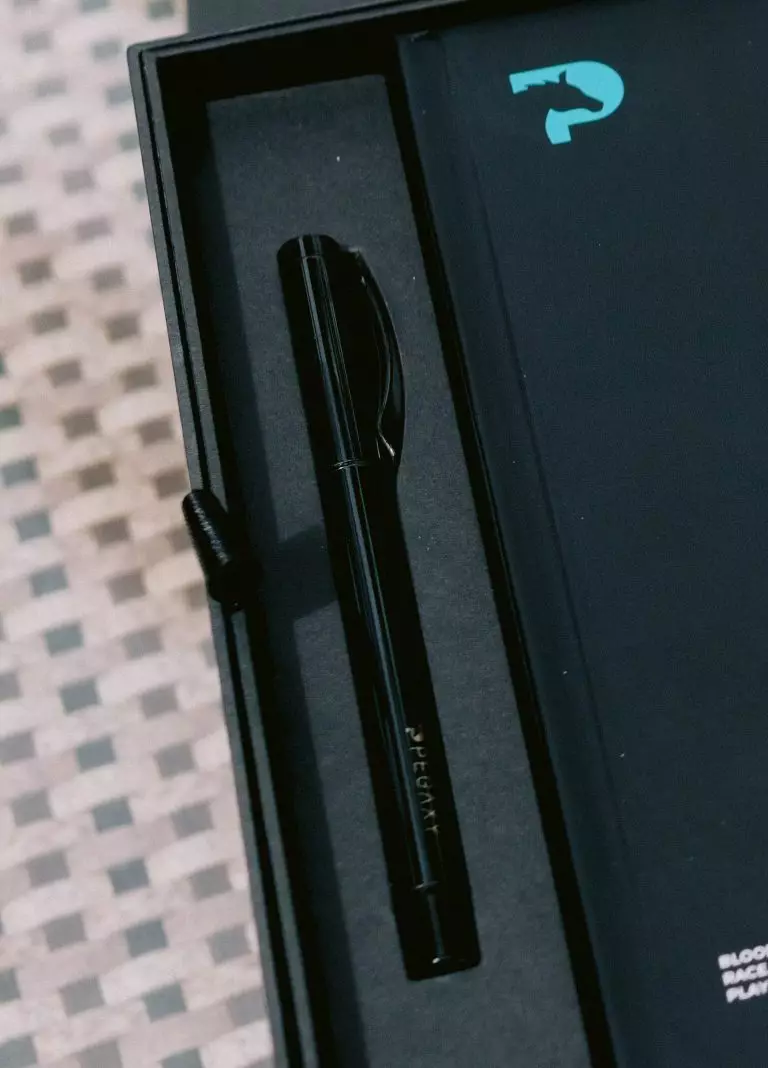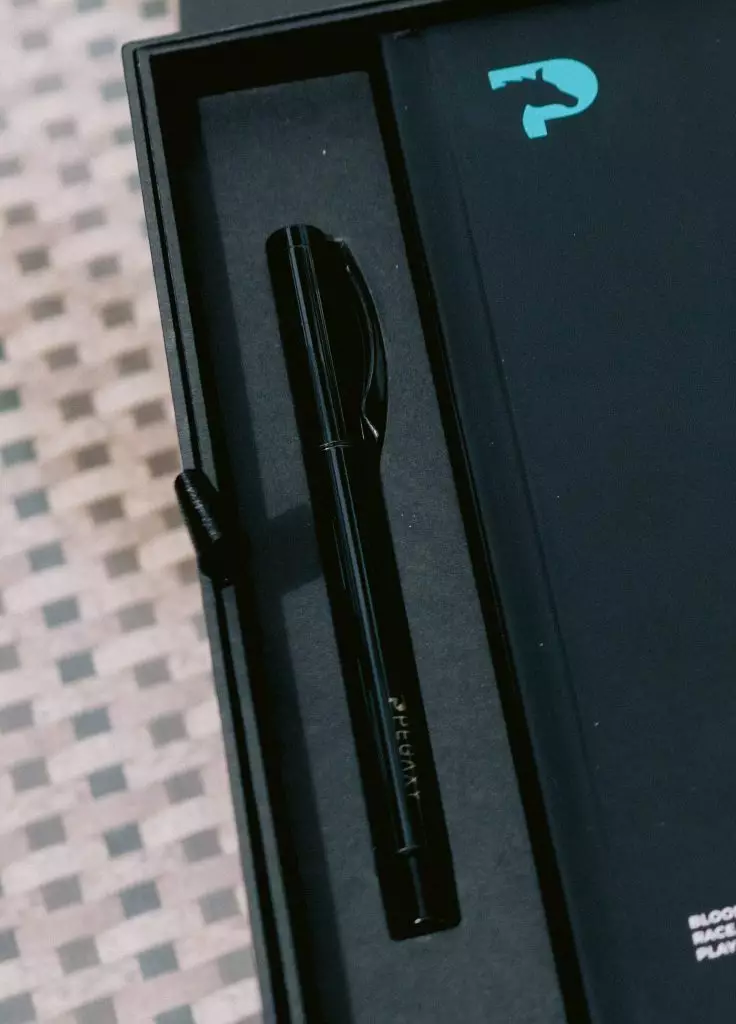 1 Notebook
Of course, you'll need a notebook to write in using the Pegaxy pen! This notebook is lined in pale yellow. The cover is matte black, designed with Pegaxy logo and the specific bloodline.


Here's an actual video of the Pegaxy pen and notebook when in use:
Pega Stickers
Who doesn't love receiving stickers in the box or package they receive? It always brings an exciting feeling! The box also comes with cute Pega stickers which you can put on your journals, gadgets, phone case, wallet, and many more. These are some of the adorable stickers that are included in the box:

Certificate of Authenticity
The certificate of authenticity completes the feeling of luck and privilege for receiving the Pegaxy merch box. From its back, you'll see a short message from Corey, the CEO of Pegaxy!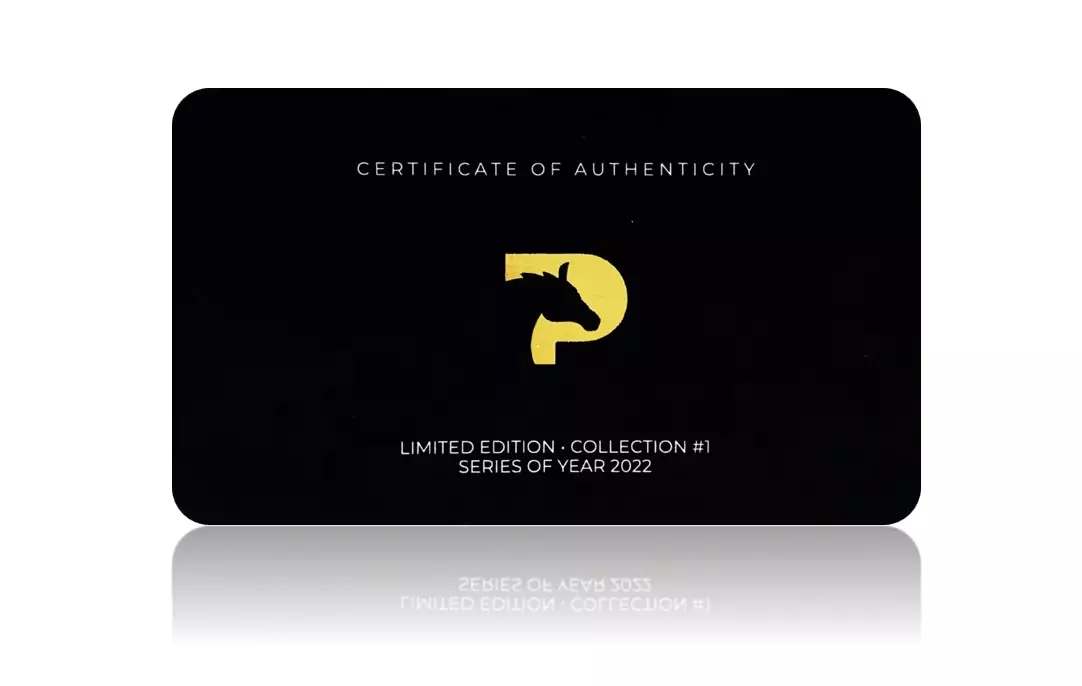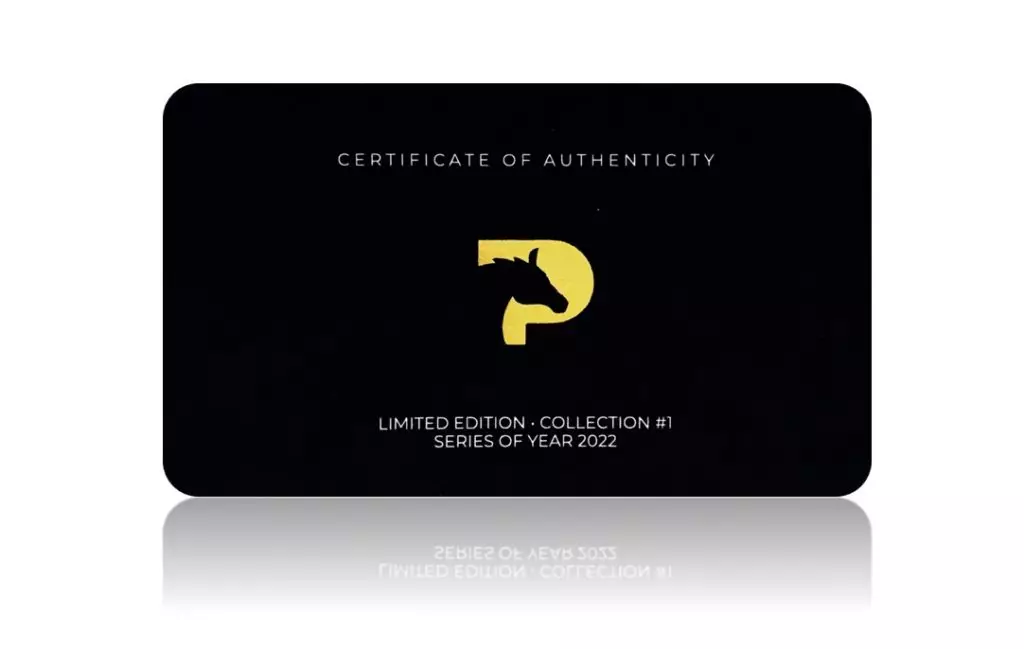 Giveaway Mechanics
1 winner will be randomly selected on Facebook (1 winner), Twitter (1 winner), and Discord (1 winner). You can triple your chances by joining the giveaway on each social media platform.
To join on Facebook & Twitter:
1. Like/Follow Pegaxy
2. Like the post on Facebook or/and Twitter and tag a friend
3. Take a screenshot of your Halloween Pegaxy Logo matched set with the official hashtags #Pegaxy #HalloweenSpecialGiveaway in the comment section.
Sample entries: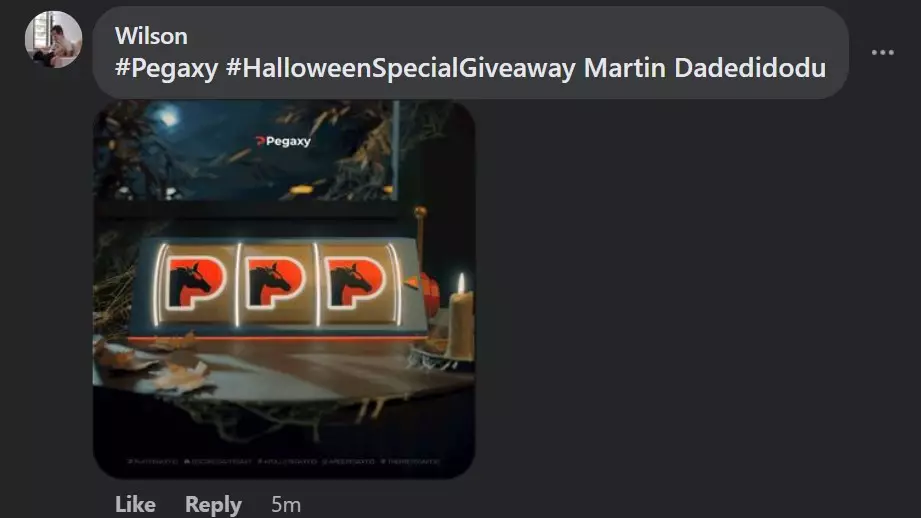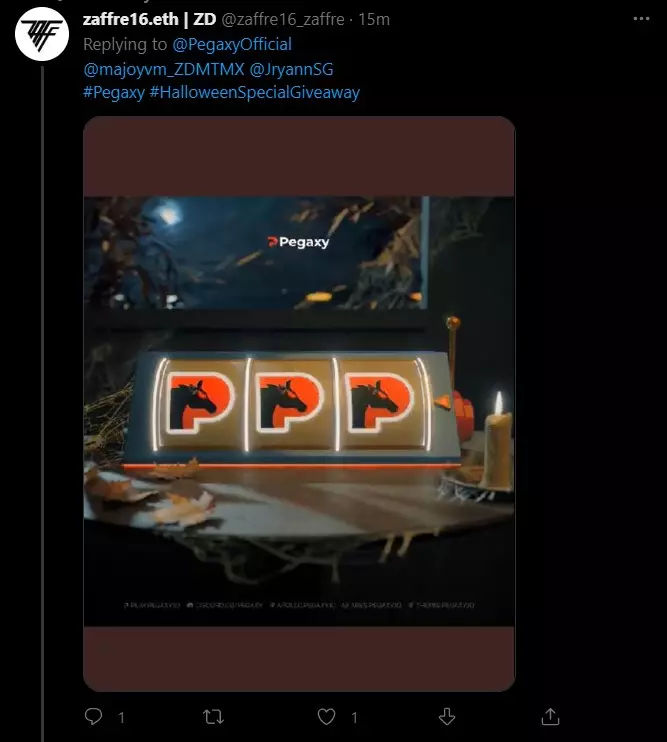 3. Share the post.
To join on Discord:
1. React
on the post.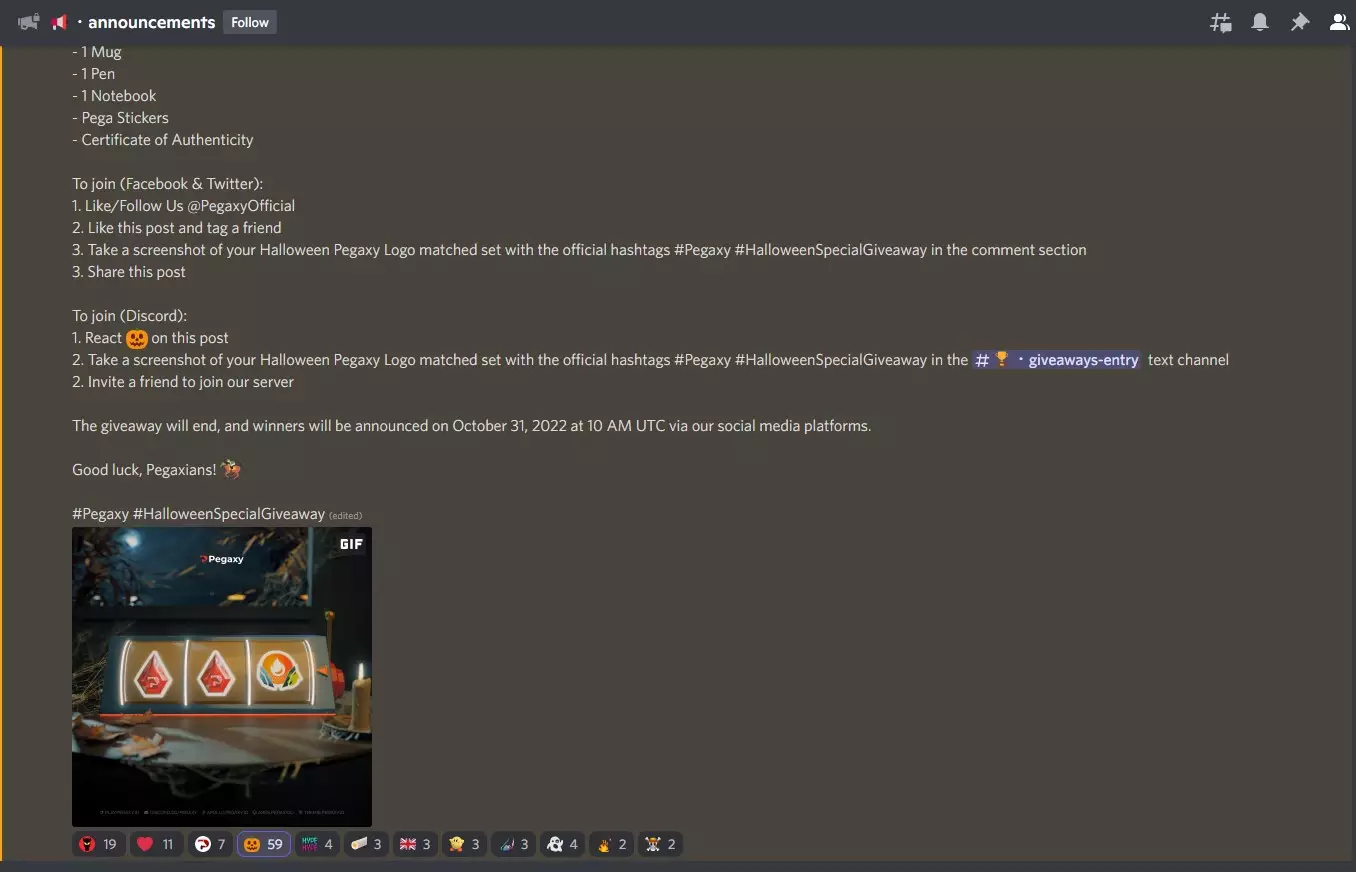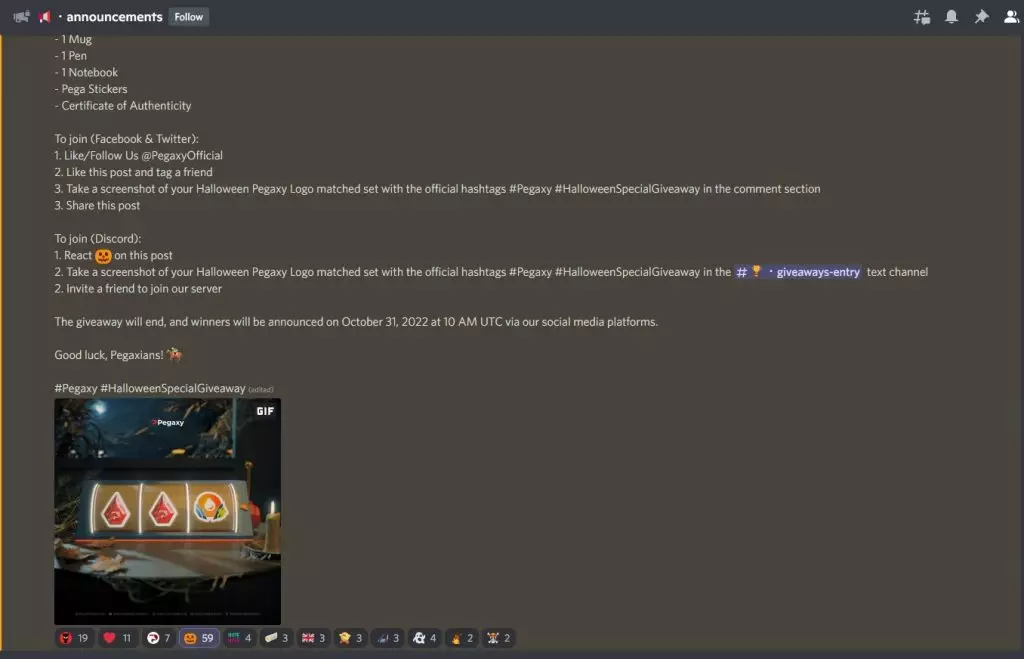 2. Take a screenshot of your Halloween Pegaxy Logo matched set with the official hashtag #Pegaxy #HalloweenSpecialGiveaway in the "#Giveaways-entry" text channel.
Sample entry: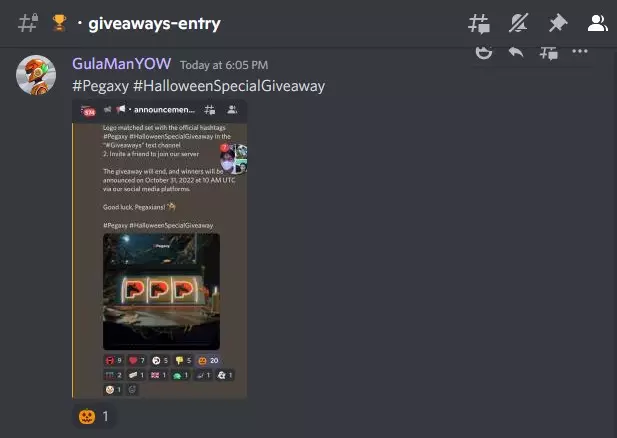 3. Invite a friend to join Pegaxy server.
The giveaway will end on October 31, 2022, at 10 a.m. UTC, and the winners will be announced via Pegaxy's social media platforms.
Are you excited to try your luck and win this Pegaxy merch box? With this fun giveaway, Halloween is not scary after all!
Don't want to miss any news like this about Pegaxy? Always read here.