Pegaxy Partners with Real Deal Guild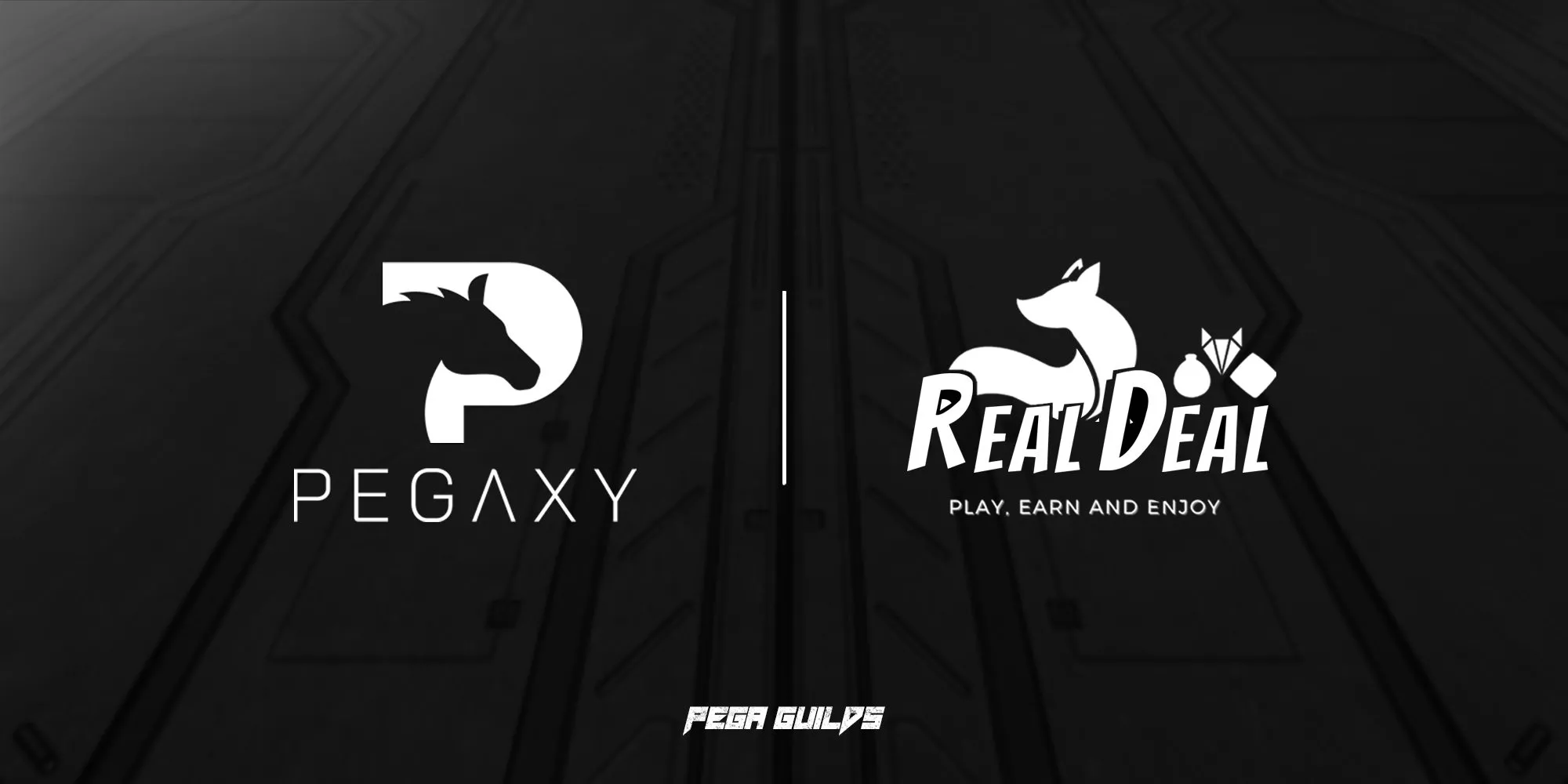 Real Deal Guild, one of the leading guilds in the current Play-to-Earn metaverse, and Pegaxy have officially entered a partnership as of September 21st 2021.
With over 2,000 active scholarships and a community of over 25,000 players, Real Deal Guild and it's sub-guilds will take part in kick-starting the scholarship program within the Pegaxy ecosystem.
Pegaxy enables guilds like Real Deal to easily manage their scholarship programs through an on-chain escrow renting, payout and tracking system. This means everything that would usually take hours for a guild to track and process, is completely automated. Including profit split payouts, performance tracking and scholarship onboarding.
Moving forward, Real Deal Guild will play a vital role in providing insights and guidance for the direction of the Pegaxy renting system.
What is Real Deal Guild?
Real Deal Guild is a social guild founded by Benn Beckman/Manila Crypto which is composed of different types of players that aims to enjoy games and at the same time, earn from them.
The mission of Real Deal Guild (RDG) is to introduce Blockchain games to all players in the Philippines and to give them economic opportunities through the play-to-earn revolution.
Twitter: https://twitter.com/realdealguild
Discord: https://discord.com/invite/realdealguild
Facebook: https://www.facebook.com/realdealguild/
What is Pegaxy?
Pegaxy is a mech-horse racing themed PvP, Play to Earn Game based on the Polygon Blockchain. It uses the dual token economic model to support zero cost player onboarding and to provide token earning opportunities to anyone around the world.
Within the game, players are able to breed, rent, sell, and of course race their Pega (horses) to earn VIS tokens (the platforms utility token). This system has proven to be a sound long-term economic approach when building an NFT/Blockchain based game as it enables teams to build large guilds, scholarship programs, and even provides solo players the opportunity to earn a second income through daily racing.
Website: https://pegaxy.io
Twitter: https://twitter.com/pegaxyofficial
Discord: https://discord.com/invite/pegaxy
Facebook: https://www.facebook.com/pegaxyofficial