Pledge Racing: Pegaxy's Latest Game Update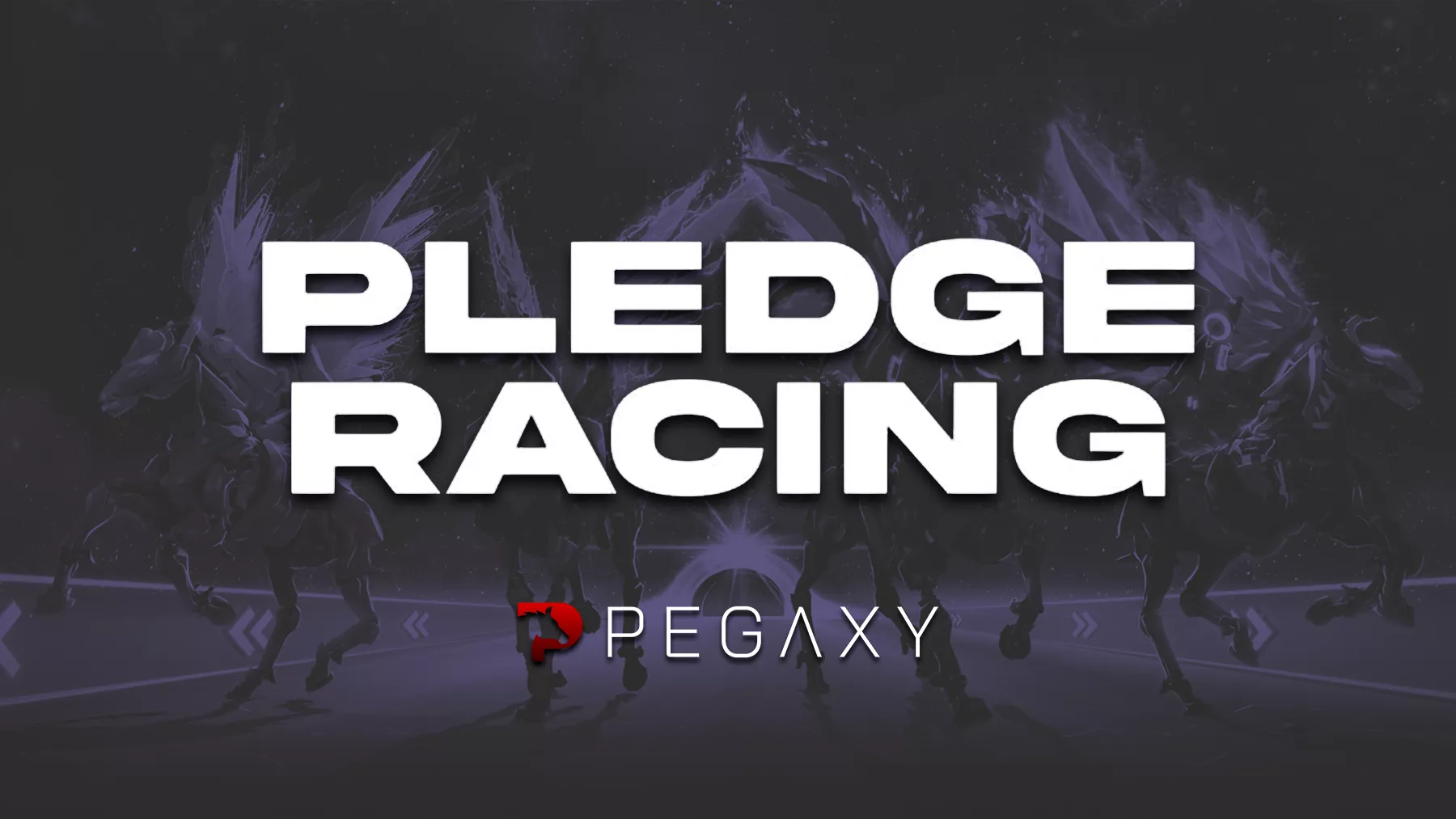 Pegaxy has been teasing its players for their big waves of game updates. The first one is here; it's called Pledge Racing, and it was launched on September 20, 2022. What are pledge racing and the features it brings into the game? Let's all find out in this article.
What is Pledge Racing?
Pledge racing will replace the standard VIS racing and players can no longer race using the standard VIS. This new mode will require you to pay VIS fee to enter the race. 10% of the accumulated VIS in Pledge Racing will be burnt, and the rest will be allocated to race winners as their rewards.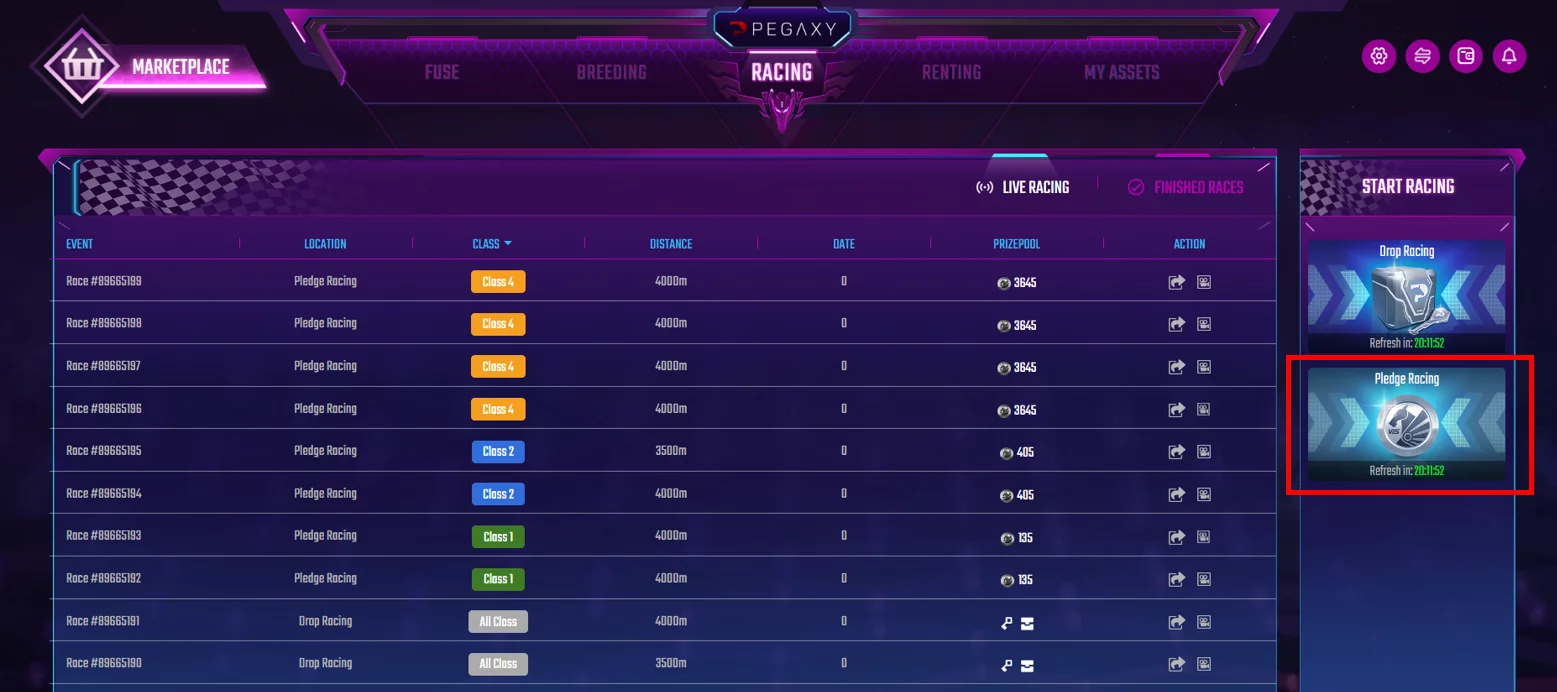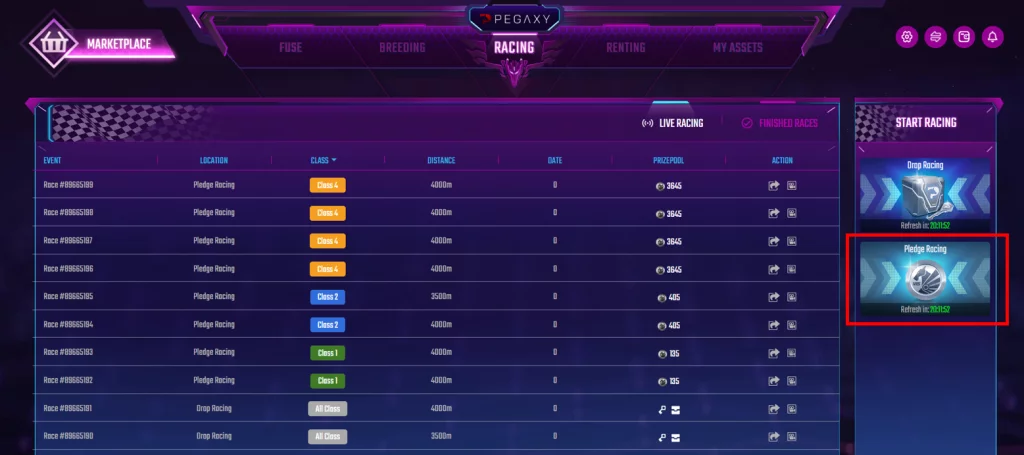 Acquiring VIS for Entry Fees
Pledge Racing will require the use of Silver (Locked) VIS. If you don't have enough Silver VIS, you can make more by converting your Golden VIS to Silver VIS.
To deposit VIS, click the wallet icon found in the upper right-hand of your screen.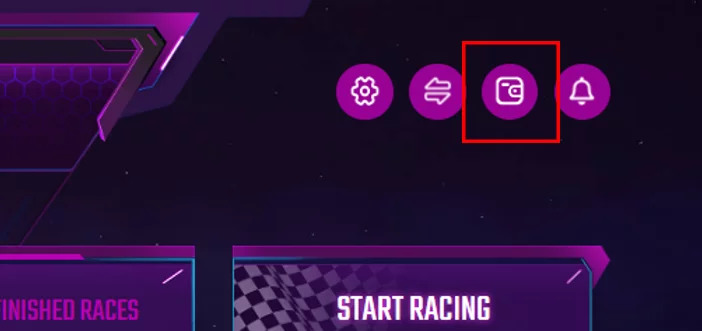 Then, click "Deposit"


The minimum deposit is set to 1000 VIS to avoid spam. Under "Silver VIS", input the amount you want to convert from Golden VIS to Silver VIS. The Silver VIS now can be used for paying entry fees in Pledge Racing. As usual, you can withdraw the locked VIS every after 15 days.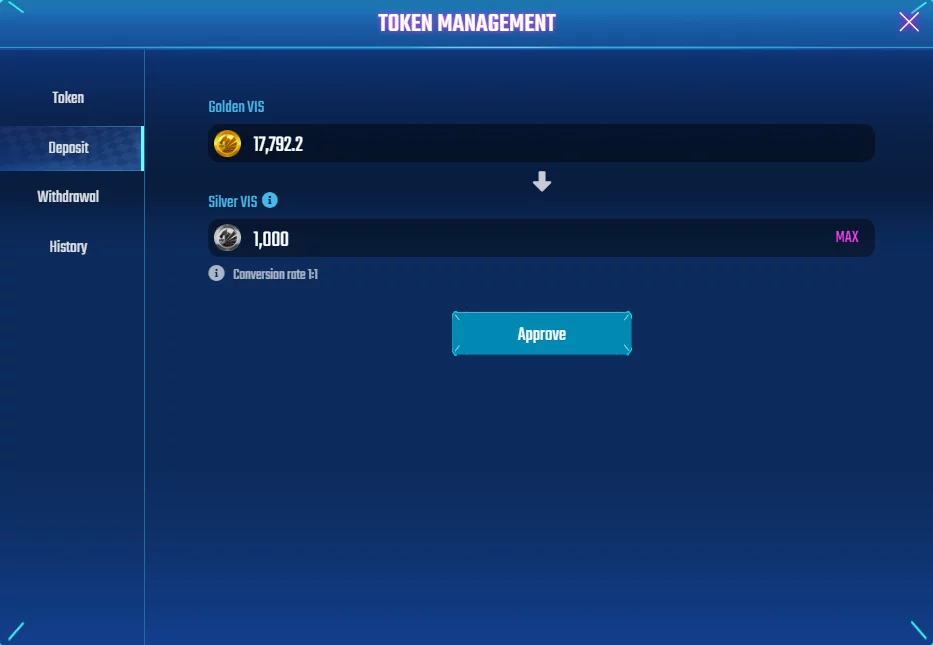 Reward Distribution
A Pega has 4 breed types: Pacer, Rare, Epic, Legendary, and Founding. Let's not forget the "Gods among Pega", Crowned Pega. Legendary, Founding and Crowned Pega will receive the same rewards.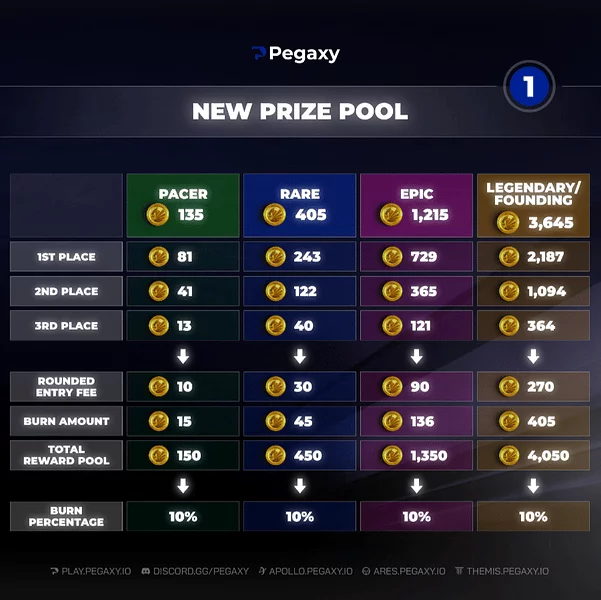 Each breed type has a corresponding amount for entry fee, burn amount, and total reward pool. While all of the breed types share the same burn percentage which is 10%.
Remember that the Silver locked VIS off-chain can only be used for race entry fees. This new update won't change the use-case of Golden VIS on-chain for breeding, fusing, crafting, name change, applying food, and reroll services.
Check out other game updates of Pegaxy here.
This major update offers yet another opportunity for the Pegaxy economy to undergo a huge shift. Let's all wait a few months to see how this change affects things.