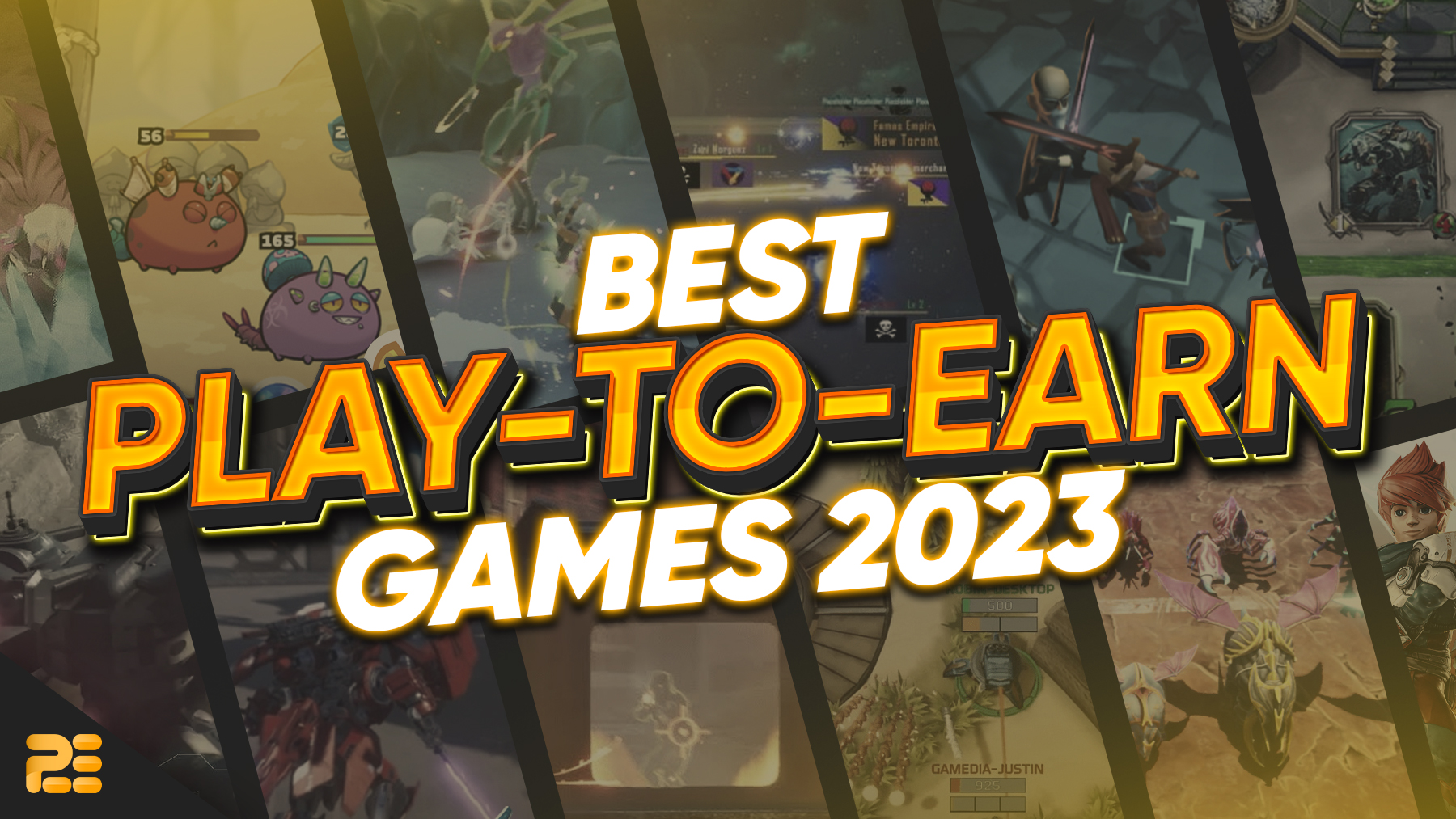 Have you ever wondered about transforming your gaming hours into real money? A concept like that seemed to be too good to be true but not until the idea of play-to-earn gaming came into existence.
What is Play-to-Earn?
Play-to-Earn is a game model that allows players to monetize their time spent in the game and earn profits by collecting and selling cryptocurrency tokens and/or NFTs.The first legendary NFT game made on blockchain was CryptoKitties which paved the way for many P2E games released after it. Among those who followed the steps of CryptoKitties was Axie Infinity.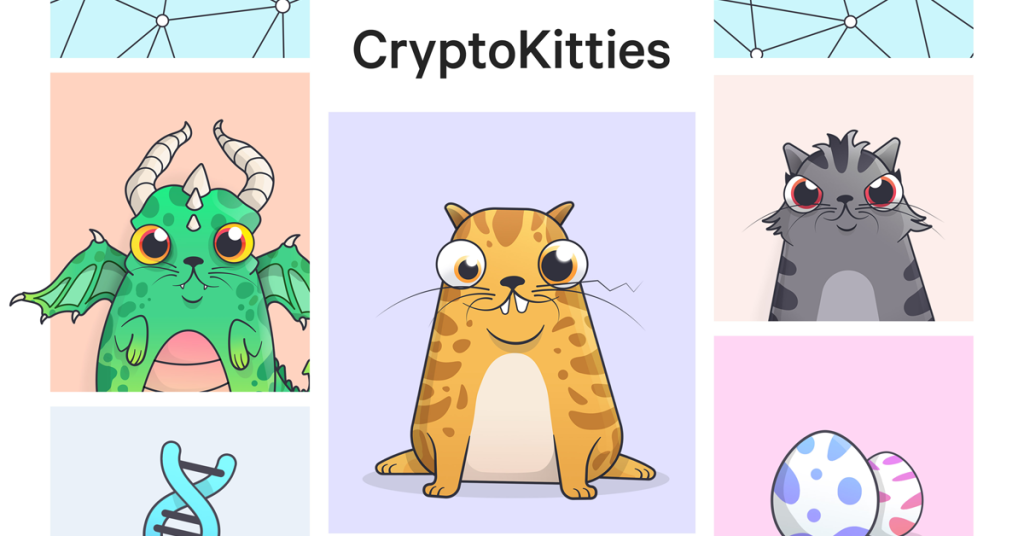 Axie Infinity followed the play-to-earn path and dominated the world. Until now, the game is still among the few ones that still continue to spearhead the P2E space even during tough economic times.
Due to the amount of play-to-earn games released, it is understandable to find it hard to know which games to look out for. Don't worry! Here at P2E News, we curated the best of the best in their respective categories just for you!
Types of Play-to-Earn Games
Just like traditional games, play-to-earn games also have different categories or genres in which they aspire to be the best. The most anticipated genres are divided into different niches.
If you love some action-packed experiences, maybe you will like play-to-earn games that belong in the genres of action, arcade, battle royale, brawler, combat, and sports.
Meanwhile, if you are leaning more towards calculative and strategic gameplay then maybe you want to try out genres such as auto-battlers, base building, card games, mining, puzzle, and turn-based strategy games.
Besides various genres, play-to-earn games also have different game types. Some P2E games are free to play while others require players to acquire assets right away to start playing the game.
There are also P2E games that require players to have an NFT asset from a certain NFT collection to access the game. These games are called NFT-based games.
There are many more genres for you to explore in the play-to-earn space so feel free to browse through the list of genres in P2E News. For now, let us dive deep into the curated list of best of the best play-to-earn games of 2022!
Top 10 Best Play-to-Earn Games
Axie Infinity – Best Community and Social Engagement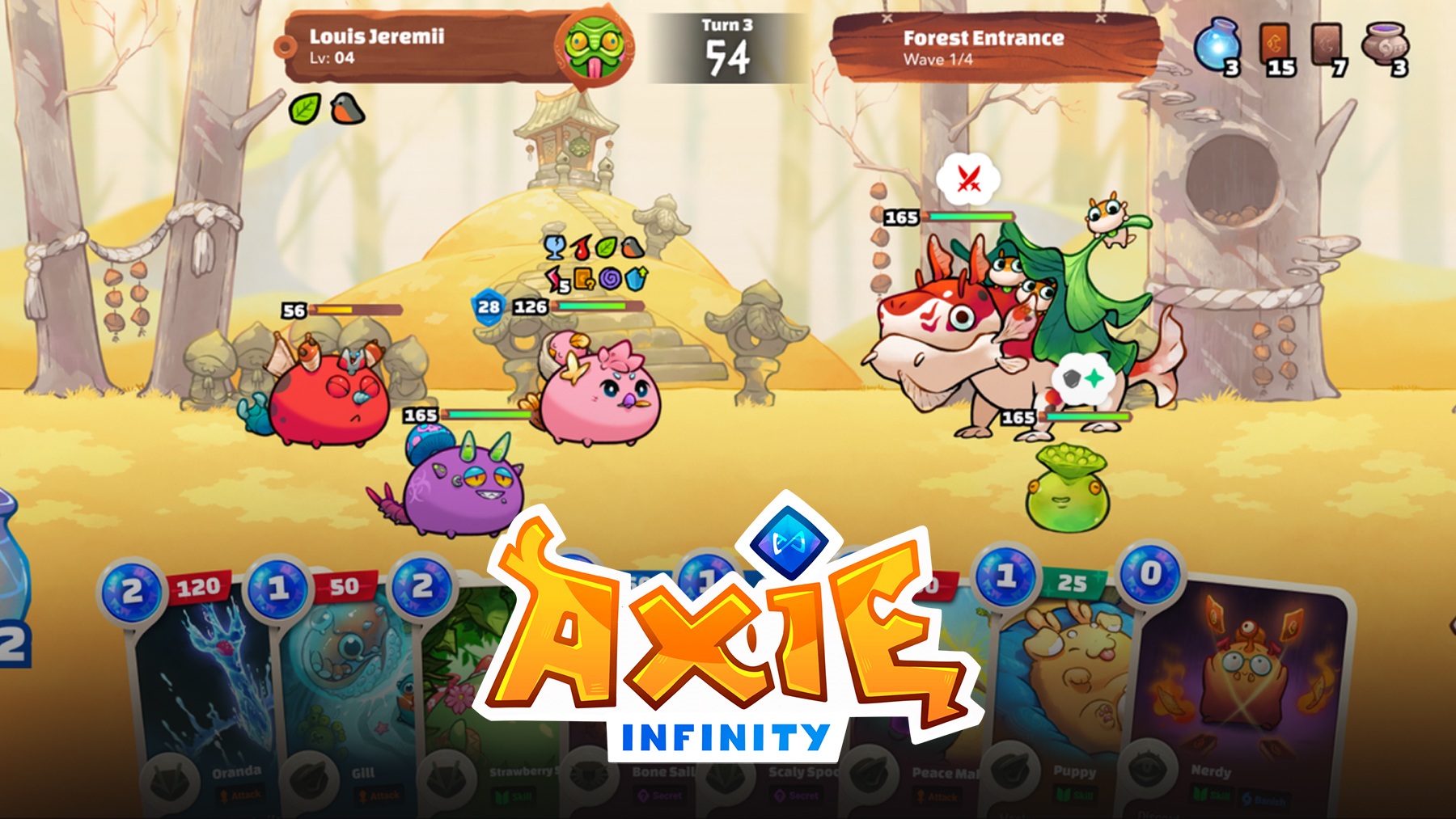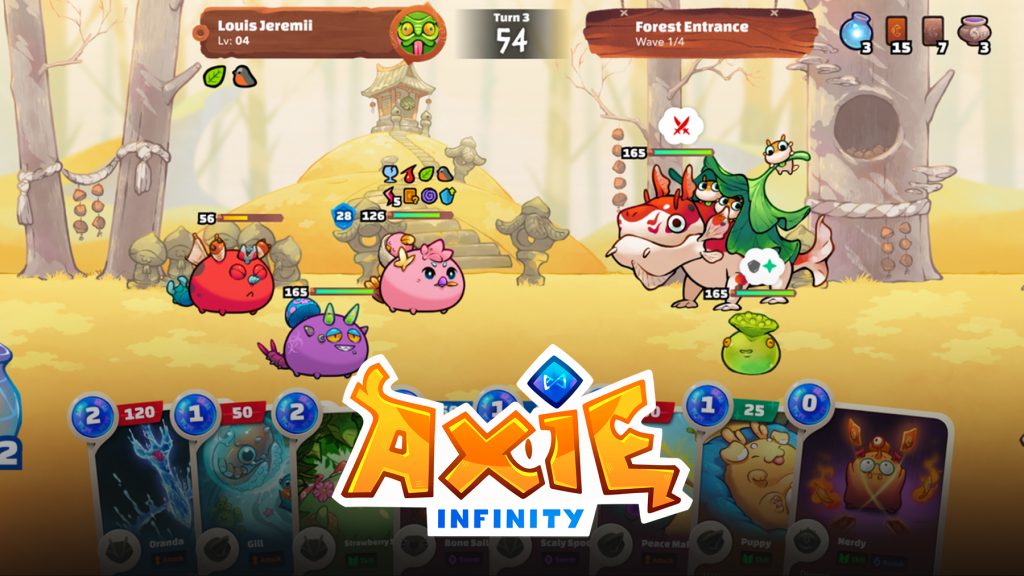 Axie Infinity is the pillar of the play-to-earn movement. The game is a breeding card game that developed an interactive and heavily competitive community around it.
Players in the game collect, breed, and battle creatures called Axies against other players for rewards such as the cryptocurrency tokens AXS and SLP. The competitive scene of the game is highly challenging and is expected to grow exponentially in the following years.
All community events, future game updates, and even game leaks are well-communicated by the Axie Infinity game compared to other play-to-earn games out there.
Pros
Good community engagement
Community events
Large Player Base
Esports-friendly
Free-to-play
Cons
Axie assets lost all their value due to bad tokenomics
Meta changes might make your NFT Axies lose their value
Tough to compete with top players without investing
Splinterlands – Best Monster Battling Game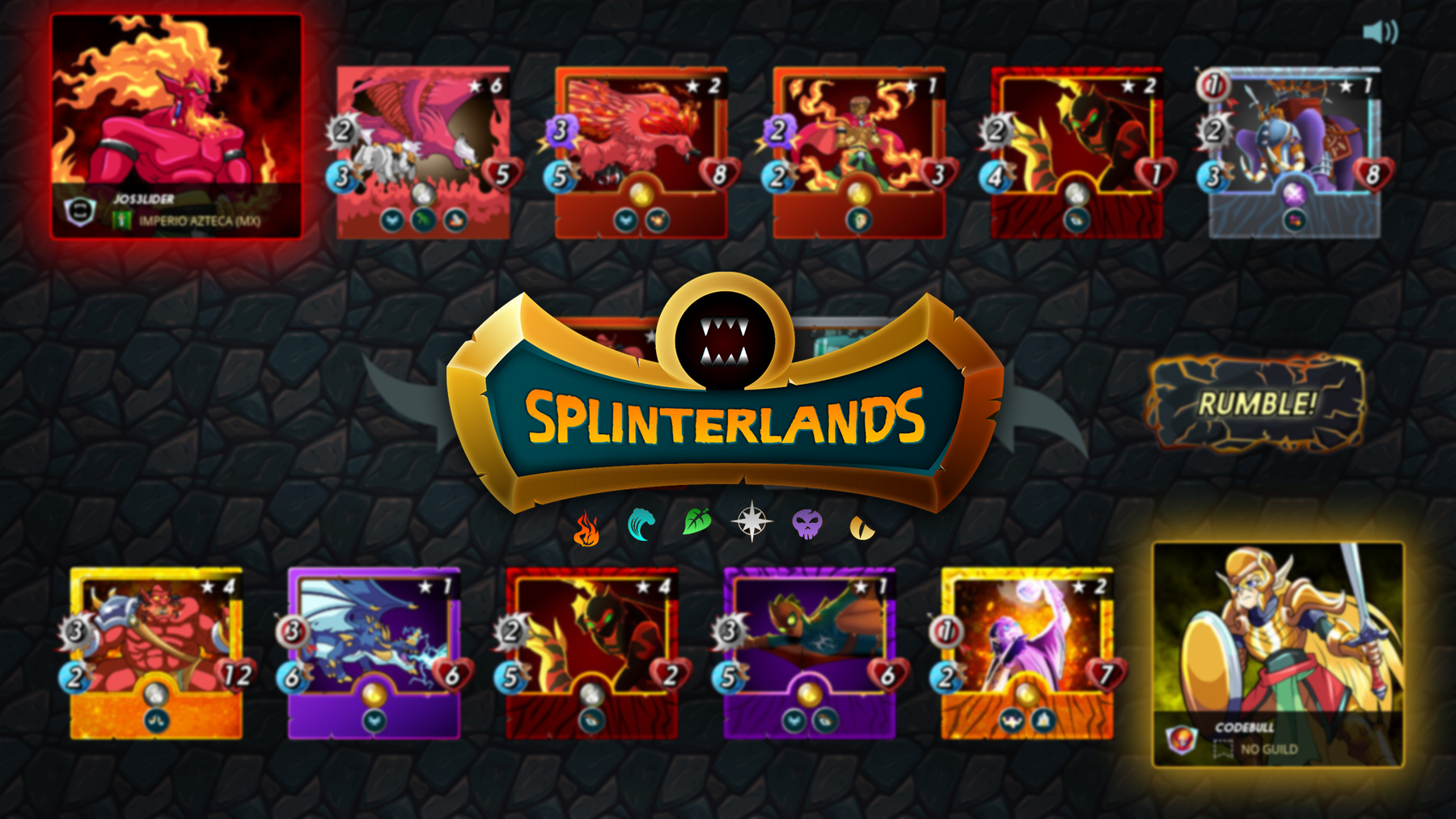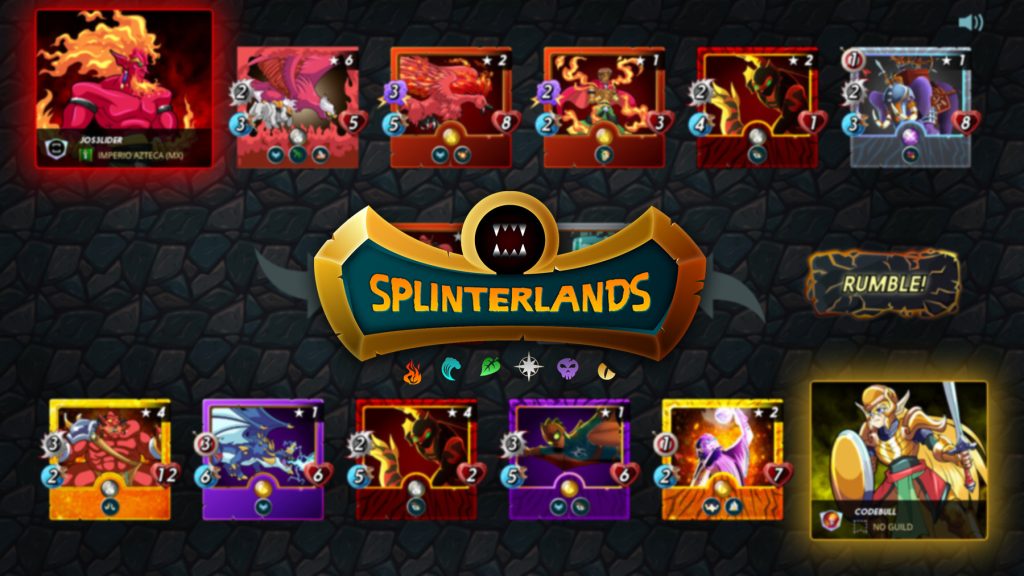 Splinterlands is among the most unique monster-battling games in the play-to-earn scene right now. The game approached battling monsters in a collective card game way which proved to be a good strategy due to its high reception.
Players in the game collect monster and hero cards to optimally deck out a collection that can withstand any opponent in the arena. Arena battles are done through a simulated battle phase based on various stats of chosen cards.
Pros
Simple to understand
Caters to collectors and competitors
Guild-friendly
Free-to-play
Cons
Repetitive gameplay
No way to outplay your opponent after each match begins
Tough to compete with top players without investing
Gods Unchained – Best Collectible Card Game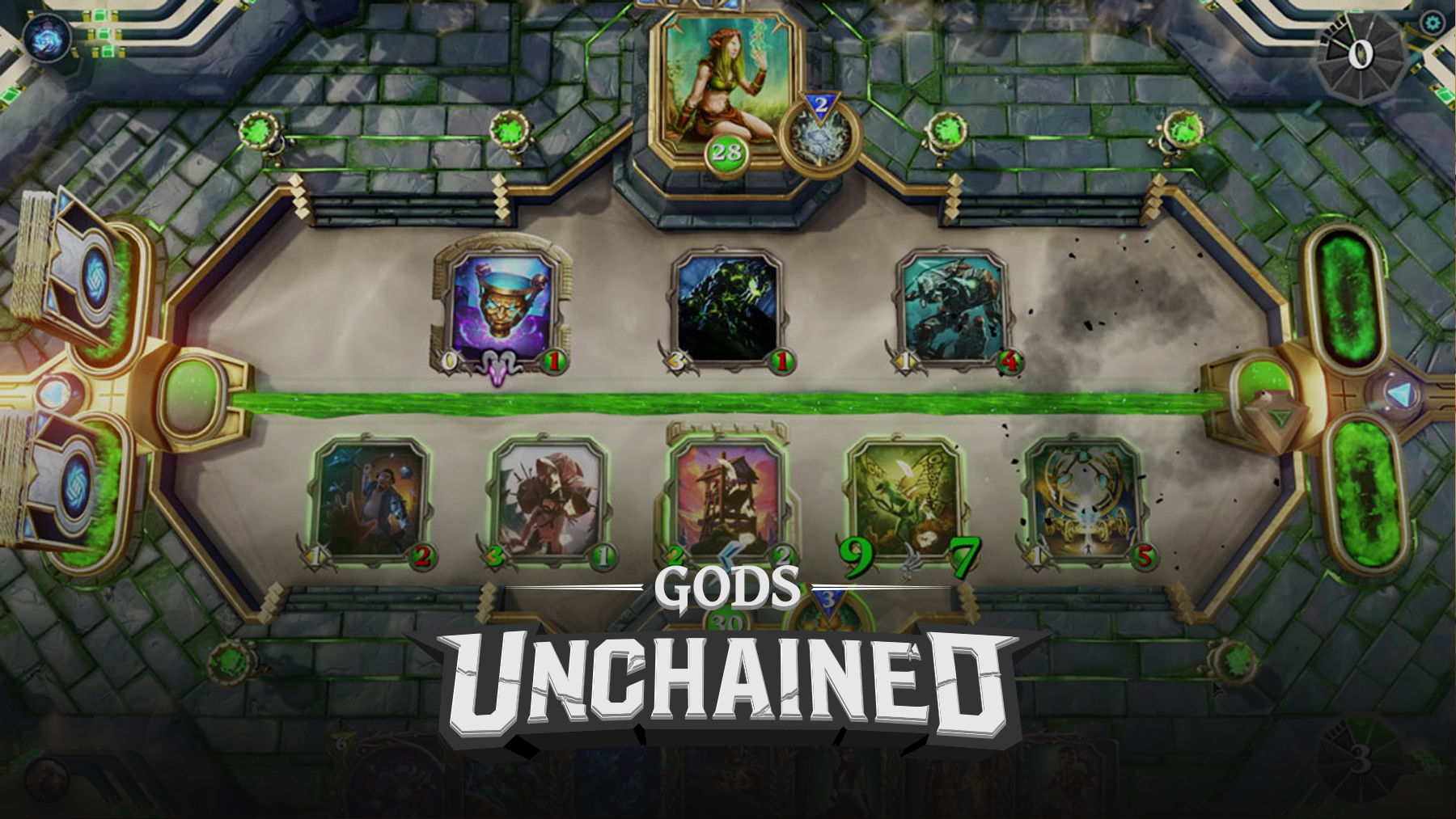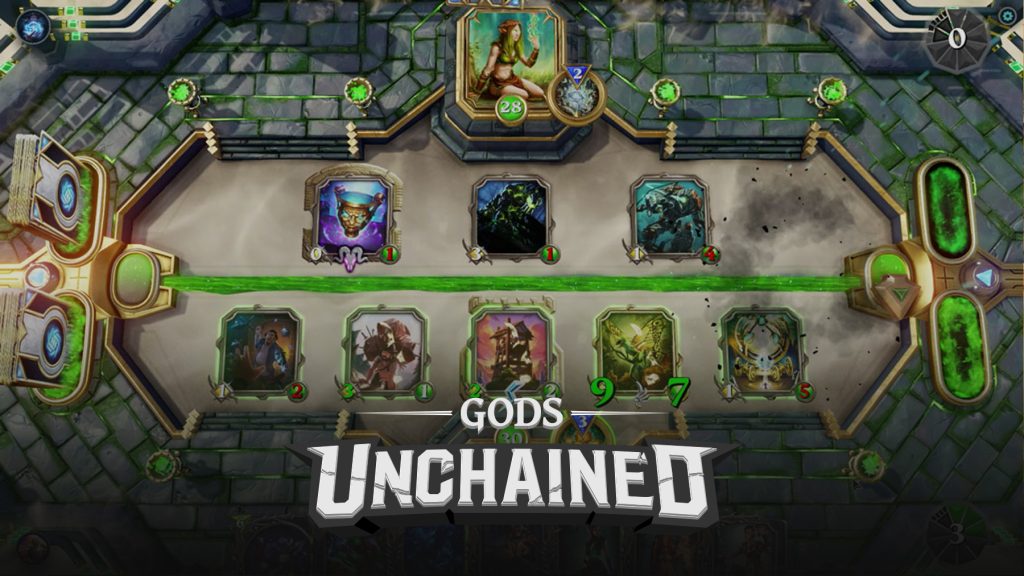 Gods Unchained is a play-to-earn trading and collectible card game which allows players to truly own their assets in a very much fully free-to-play environment. Think of the traditional game Hearthstone but you truly own your assets and can freely trade or sell them to other players.
In the game, players collect cards of different rarity, build deeply strategized decks with various archetypes and gameplay, and sell or trade cards to other players.
Pros
True ownership of collectible card assets
Fully tradable assets
Addictive gameplay
Deep strategies and meta development
High skill ceiling
Free-to-play
Cons
Intimidating to try due to the depth of card games
Requires high knowledge and understanding of cards
Tough to compete with top players without buying any NFT cards
Aurory – Best Turn-Based Tactical RPG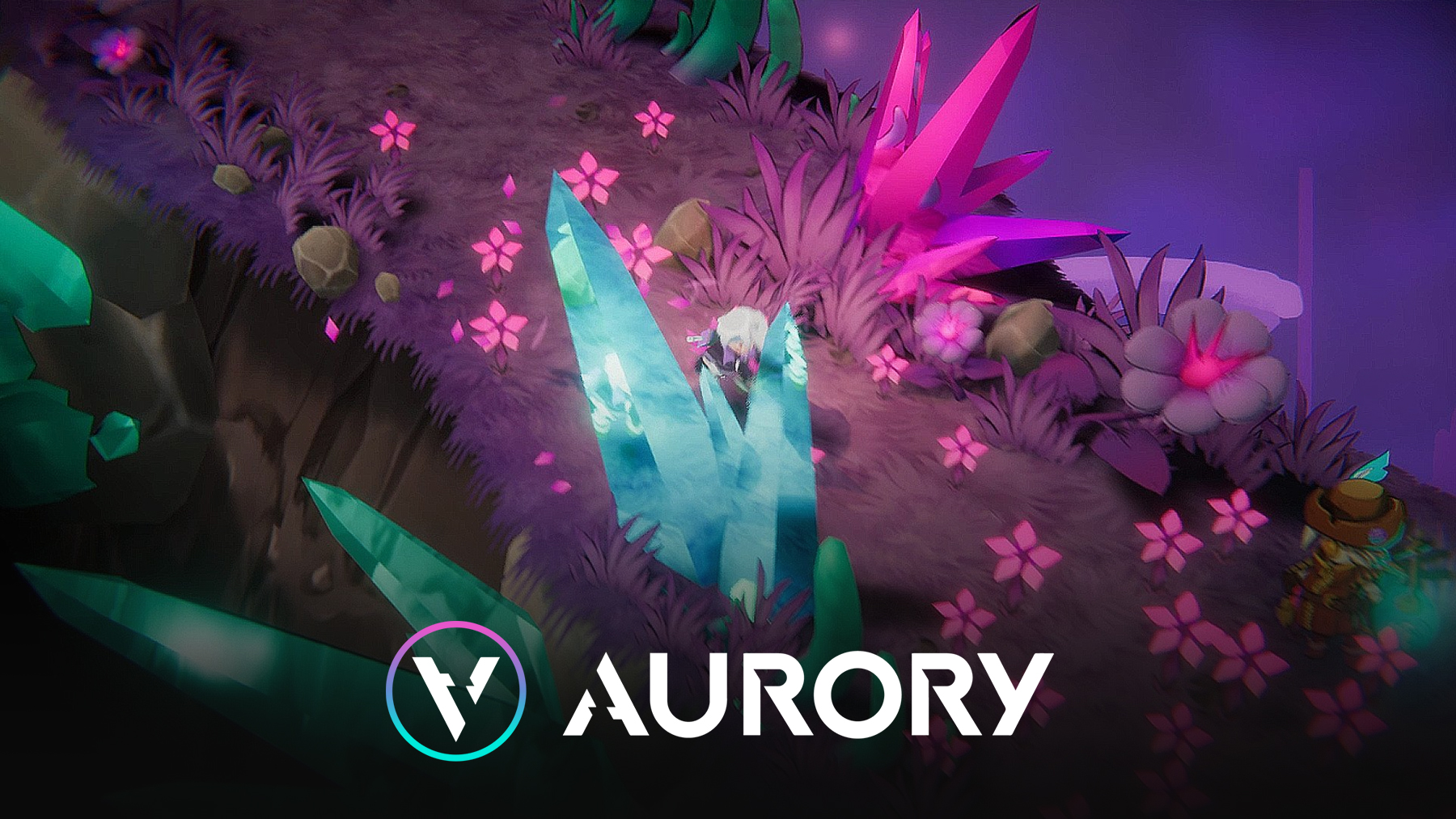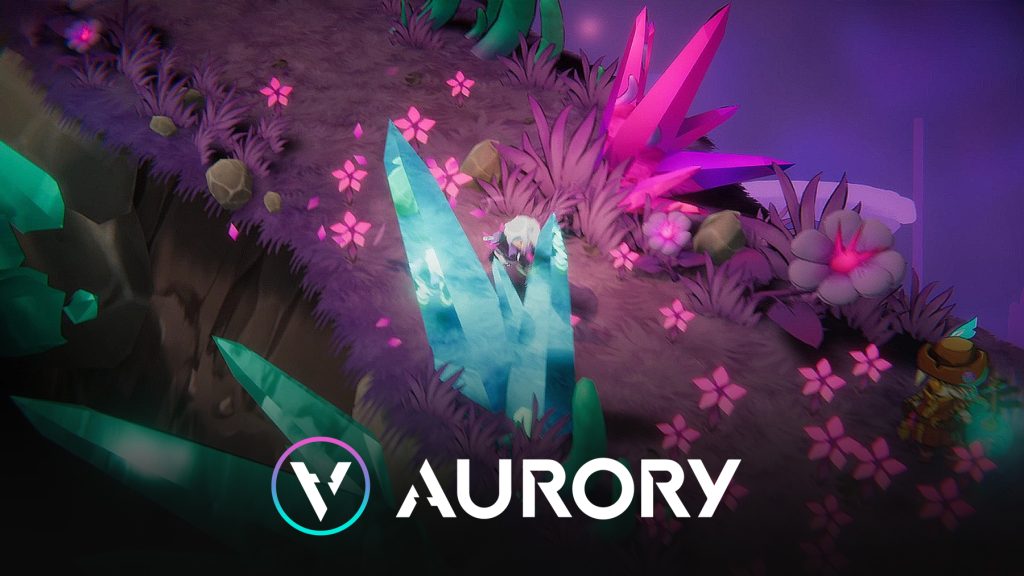 Aurory is a Play-and-Earn game that takes players on an exciting journey through the worlds of Antik and Tokané, where they will complete quests, discover lost relics, defeat enemies, and compete against other players.
The game features Nefties (NFTs), magical creatures that players can hatch, evolve, trade, and use in battles. These Nefties will accompany players on their adventure through various immersive game modes. Aurory is a compelling JRPG that offers a rich and diverse universe for players to explore while earning rewards for their achievements.
Pros
Easy-to-understand interface
Fun gameplay for both beginners and seasoned players
No wallet is required to play, with sign-up options that are suitable for non-web3 users
Free-to-play
Cons
The matchmaking system may sometimes fail to match players with similarly ranked opponents
Bugs can be experienced, with hotfixes happening once monthly on average
Spider Tanks – Best Brawler Game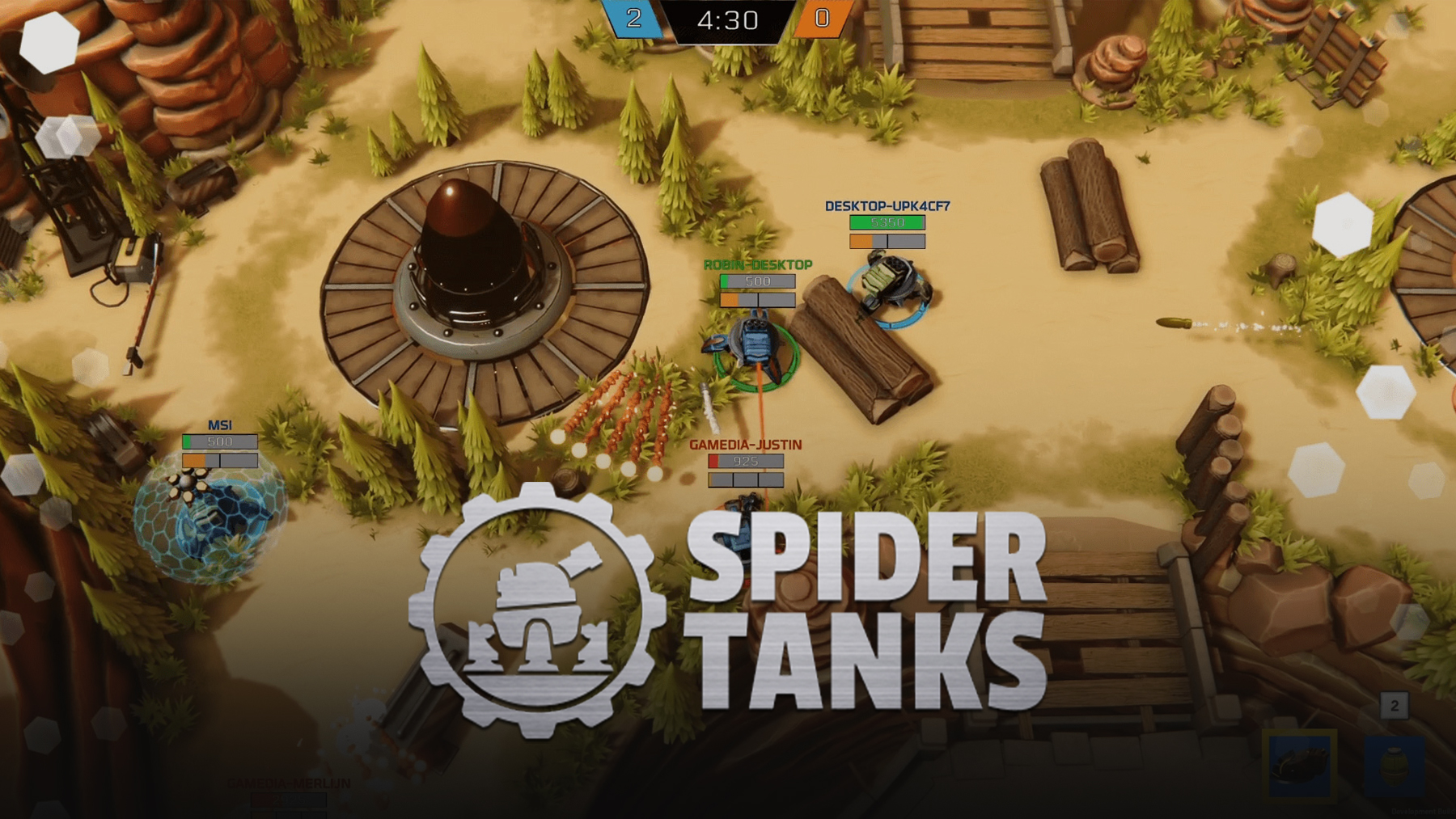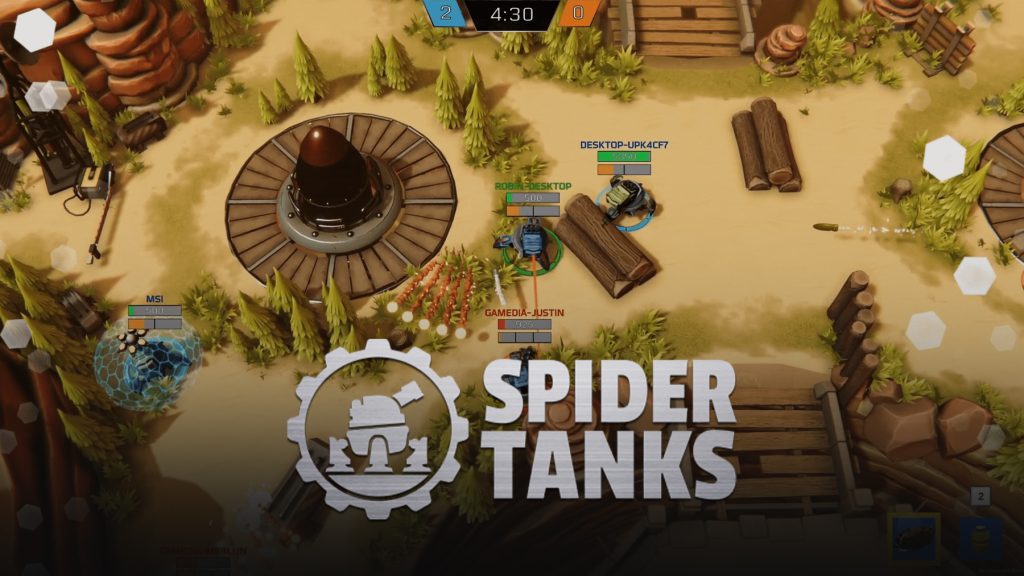 Spider Tanks is a brawler MOBA game wherein players engage in PvP combat against other players' tanks. The play-to-earn features of the game revolve around skill-based competition, resource collection, and a decision-based upgrade cycle.
Pros
Highly-competitive
Casual-friendly
Free-to-play
Multiplayer
Esports-friendly
Cons
NFT Tanks can be expensive
Undead Blocks – Best Zombie Shooter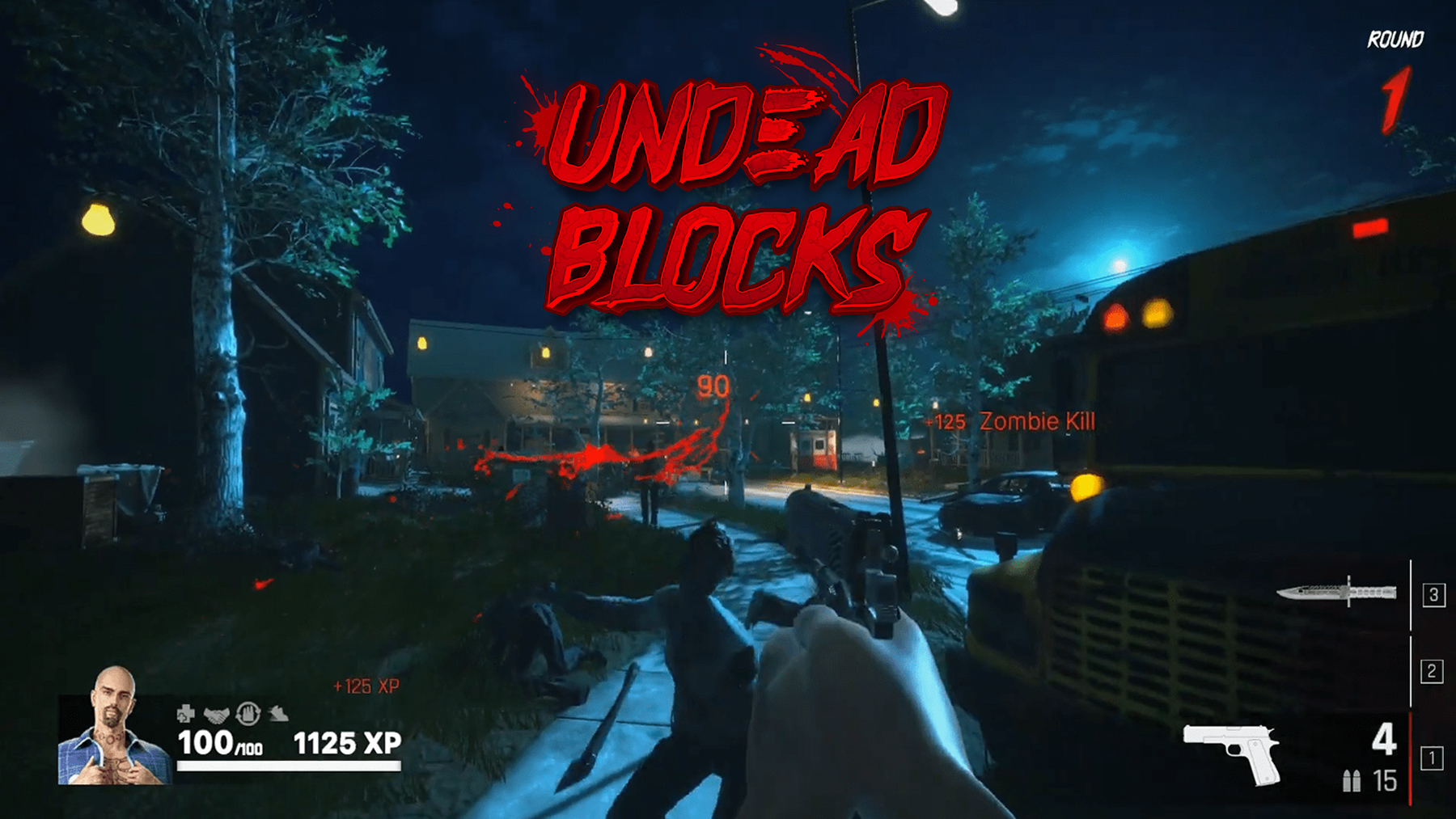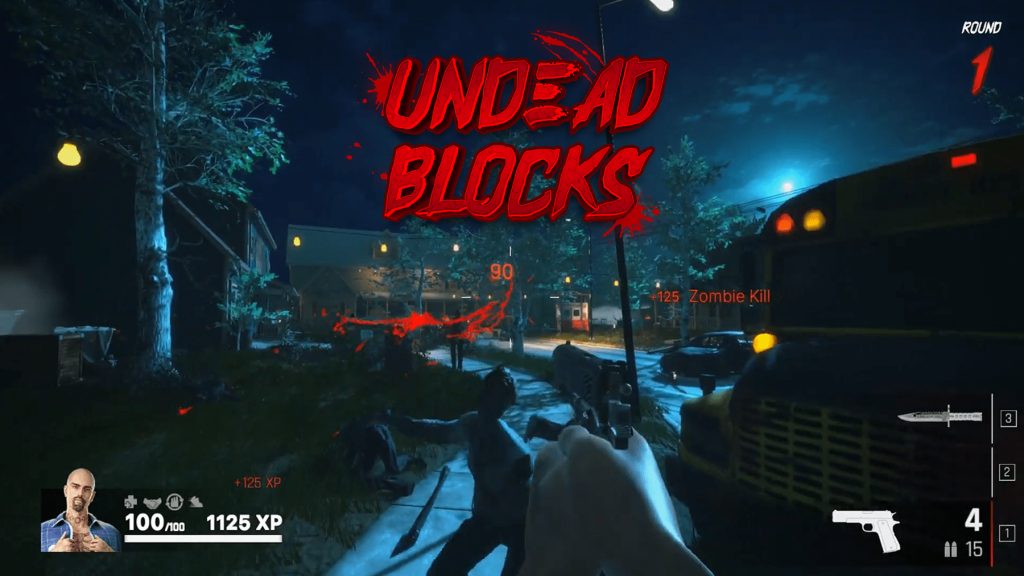 Undead Blocks is the world's first AAA crypto first-person zombie shooter game that rewards players for killing zombies. Weapon Loadout NFTs can increase earnings, and NFT holders have access to a VIP mode to earn Gold ZBUX. Gold ZBUX is the game's main currency, pegged at $0.10, and can be exchanged for other cryptocurrencies.
The game recently launched its rental portal where players can rent NFTs and gain access to VIP mode, giving players a chance to win bigger rewards.
Pros
Good gameplay
Multiple tournaments with high rewards
Has a stable in-game reward currency (Gold ZBUX)
Free-to-play
Rental system for non-NFT owners
Multiple game modes to choose from
Cons
Profit is unpredictable, sometimes you win big, and sometimes nothing
So far, the game only has one map and the gameplay is still a bit repetitive
Sandbox – Best Metaverse Game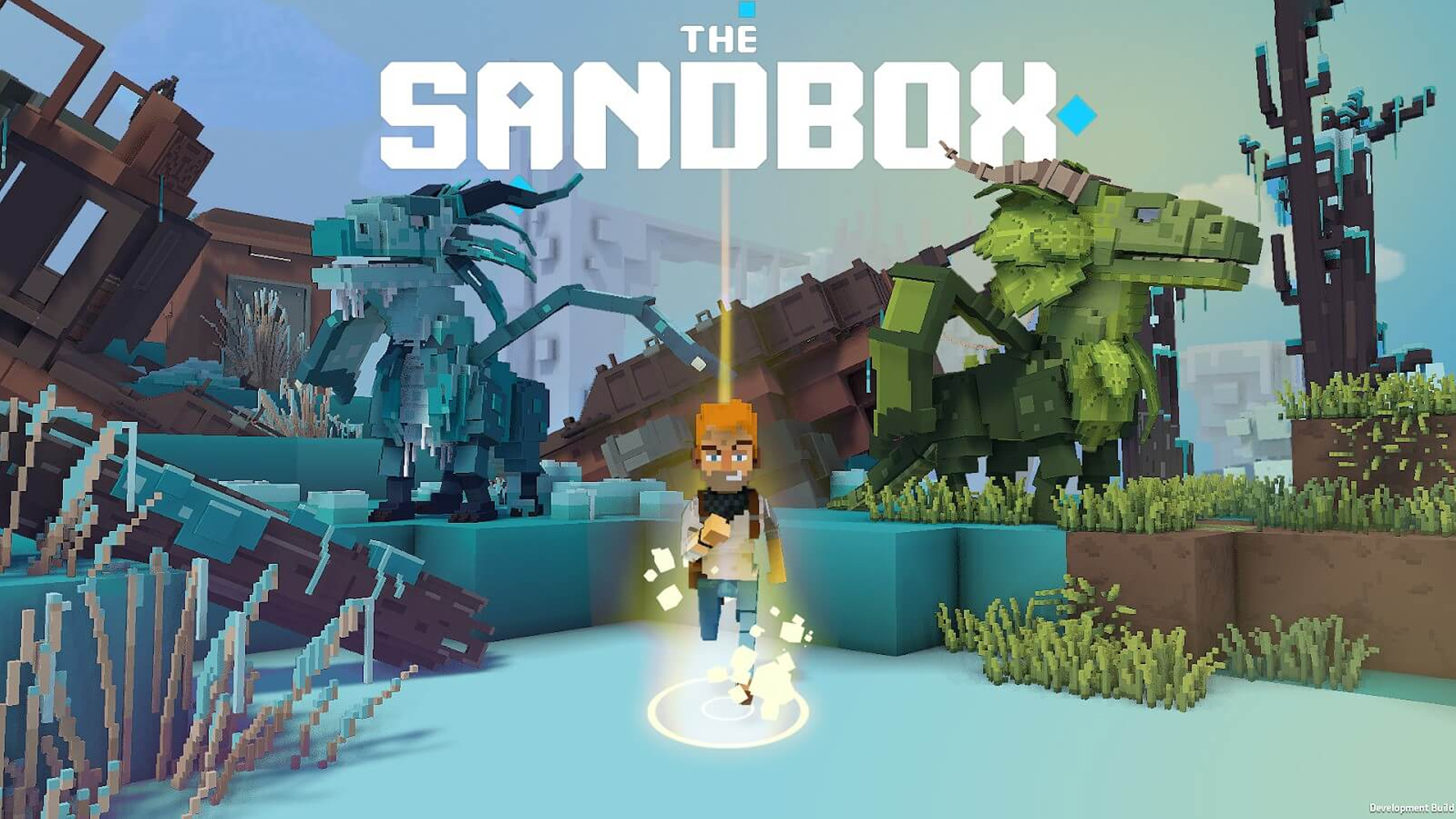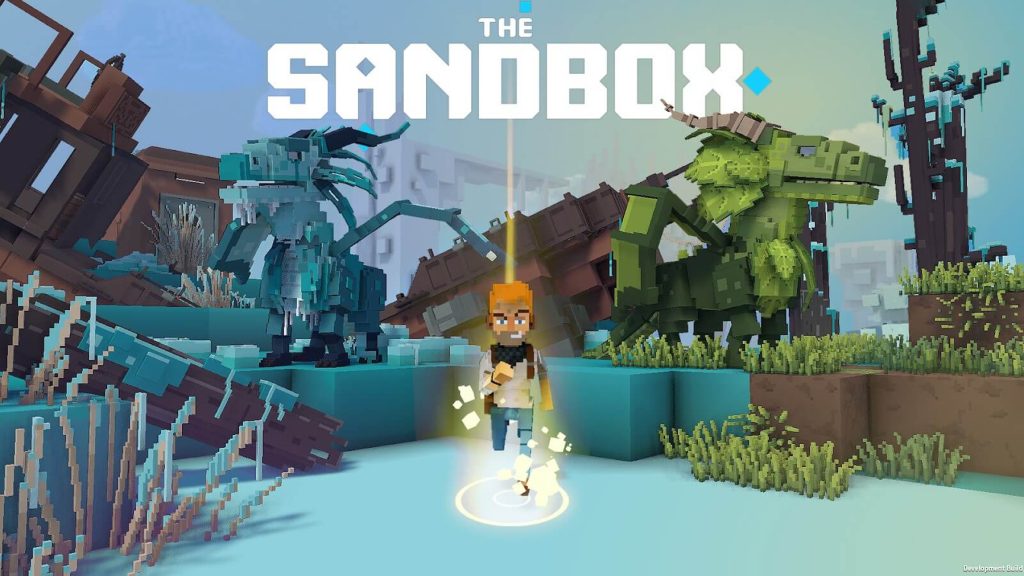 The Sandbox is a free-to-play virtual metaverse that allows players to play, build, own, and monetize their virtual experiences. This metaverse game operates on the Ethereum blockchain and was relaunched by Animoca Brands in 2018.
There are various ways to generate profits from playing The Sandbox games, including selling NFT assets through the marketplace, creating games with entry or gameplay fees, buying and selling LAND assets, renting LAND to other users, and staking SAND tokens using staking pairs.
Pros
Enjoyable gameplay
Free-to-play
VoxEdit feature
Game "experiences" are built by players so there's a lot of diversity
Social events
Cons
Game "experiences" are sometimes not engaging since they were built by players and not by a studio
Town Star – Best Farming Game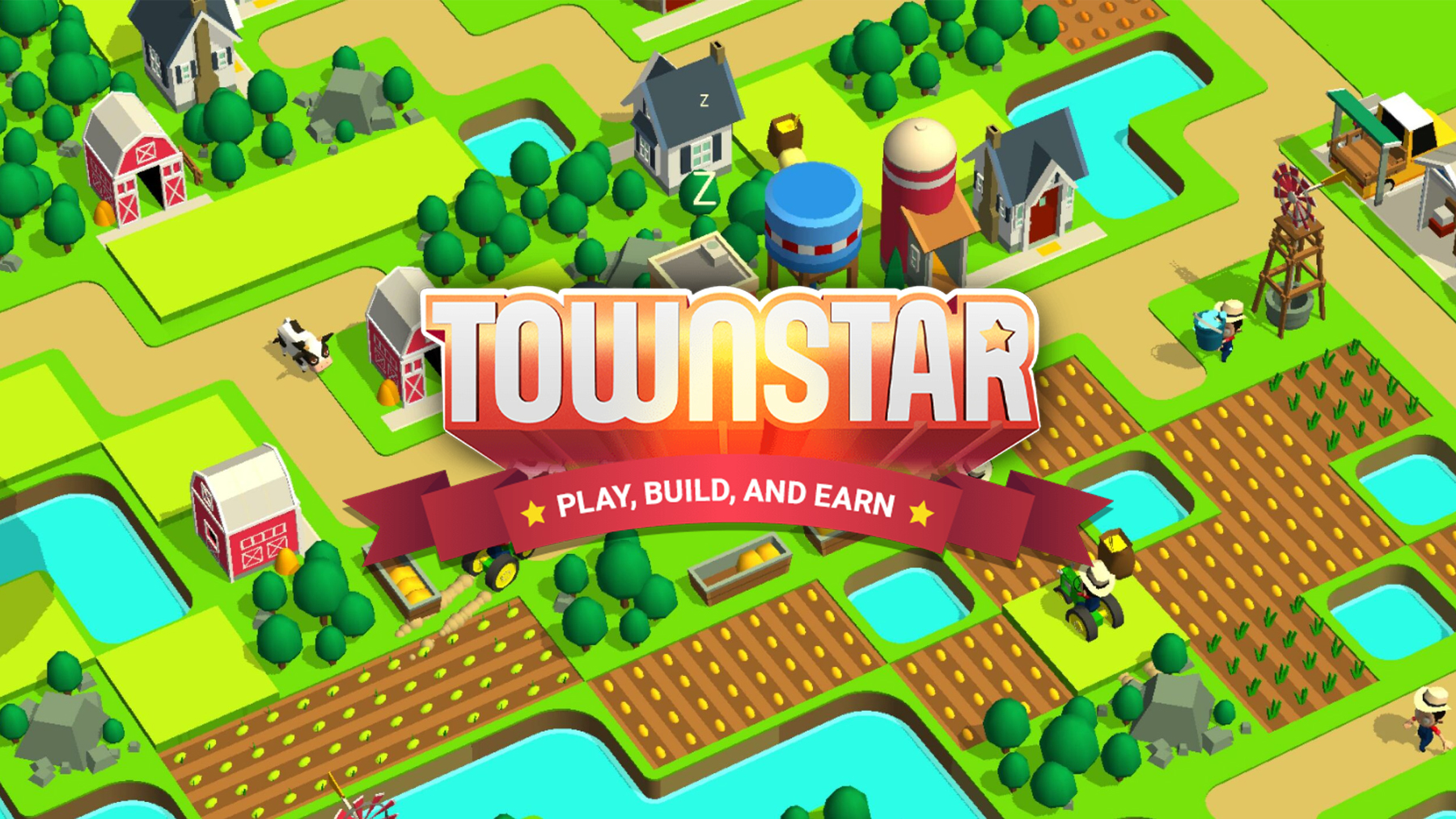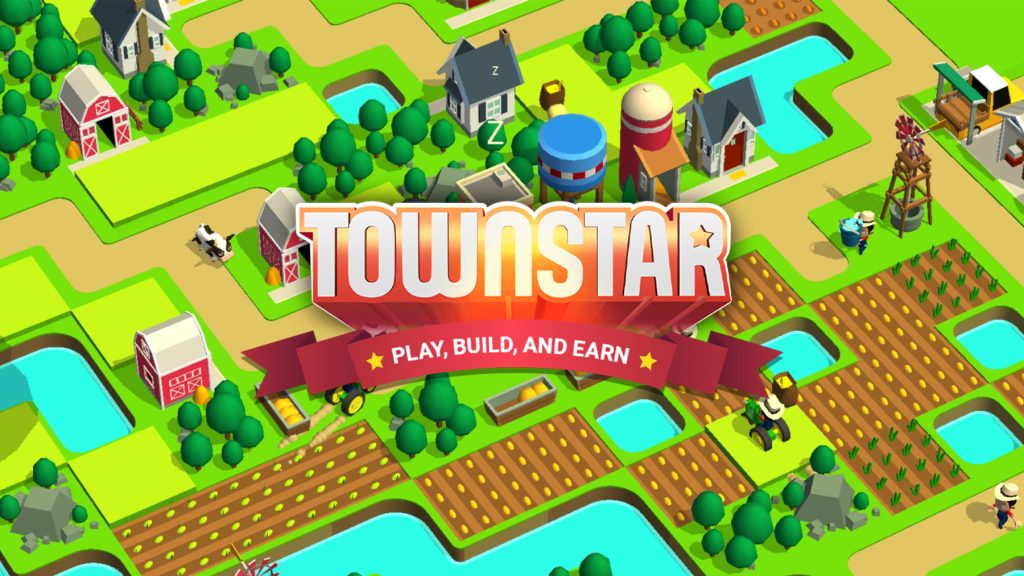 Town Star is the first game on the Gala Games platform. It is a free-to-play competitive web3 town simulation game that has extensive mechanisms and interactions that appeal to players who love puzzle-solving and building complex systems with a competitive bent. Here, players complete Daily Challenges and use NFTs in-game to gather Town Points.
Pros
Engaging gameplay
Free-to-play
Simple and clean art style
Easy to understand
Cons
Gameplay can be a bit repetitive
Big Time – Best Action RPG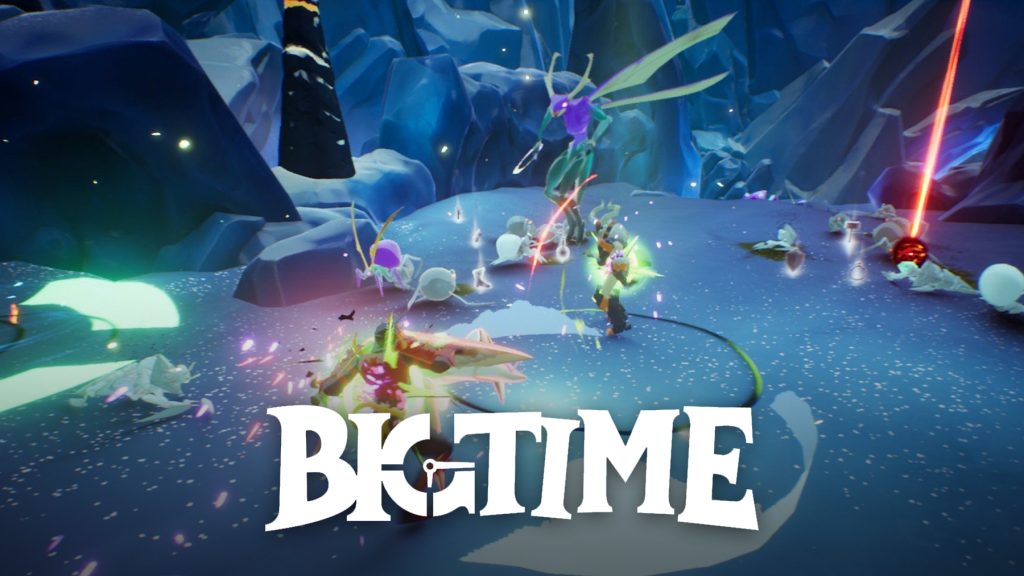 Big Time is a free-to-play multiplayer action RPG wherein players may team up with others to venture across different timelines and spaces. This game is currently in the Pre-Alpha Early Access stage, and players are required to have a VIP Pass to enter.
Every dungeon is procedurally generated which means that players will have unique and non-repetitive experiences while exploring dungeons. Players can collect in-game items while hanging out and exploring with friends.
Pros
Impressive graphics
Challenging gameplay
Tokens are entirely community-driven
Stat-based gameplay
Cons
Need to buy Space or Access Pass to play it
Phantom Galaxies – Best Space Sci-Fi Game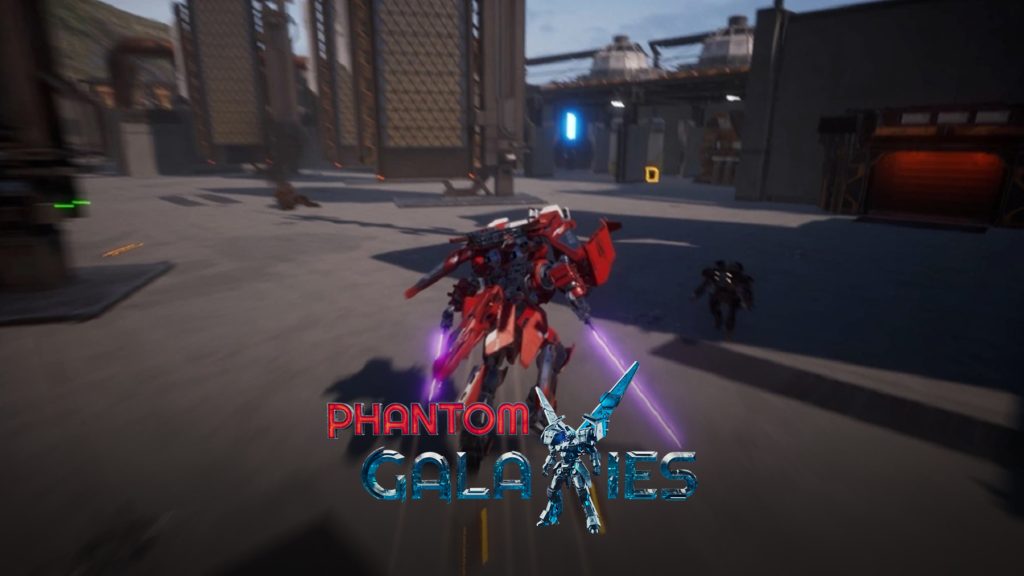 Phantom Galaxies is a play-and-earn, fast-paced, third-person experience that is reminiscent of traditional 3D action RPGs. In this open-world online space sim, players take on a pivotal role in the war for control of the sectors of Canis Major.
Players will fight on the front lines, explore deep space for valuable resources, and uncover powerful weapons of the Sha'Kari. Players will select a Starfighter from four different starting classes and upgrade their mechs, unlocking specializations to create the perfect setup for each combat scenario.
Pros
AAA Gameplay and graphics
Storyline with voice acting
Huge map to explore
A lot of content like side missions
Cons
Players need to buy an NFT to access the alpha
Players will require an NFT Starship and NFT Avatar to access the upcoming Beta
Upcoming Play-to-Earn Games
A lot of promising games are still in development and they are expected to be among the spearheads in onboarding the next generation of gamers in the play-to-earn space. Here are some of the promising games that you should be watching out for!
Thalon – Real-Time Strategy Game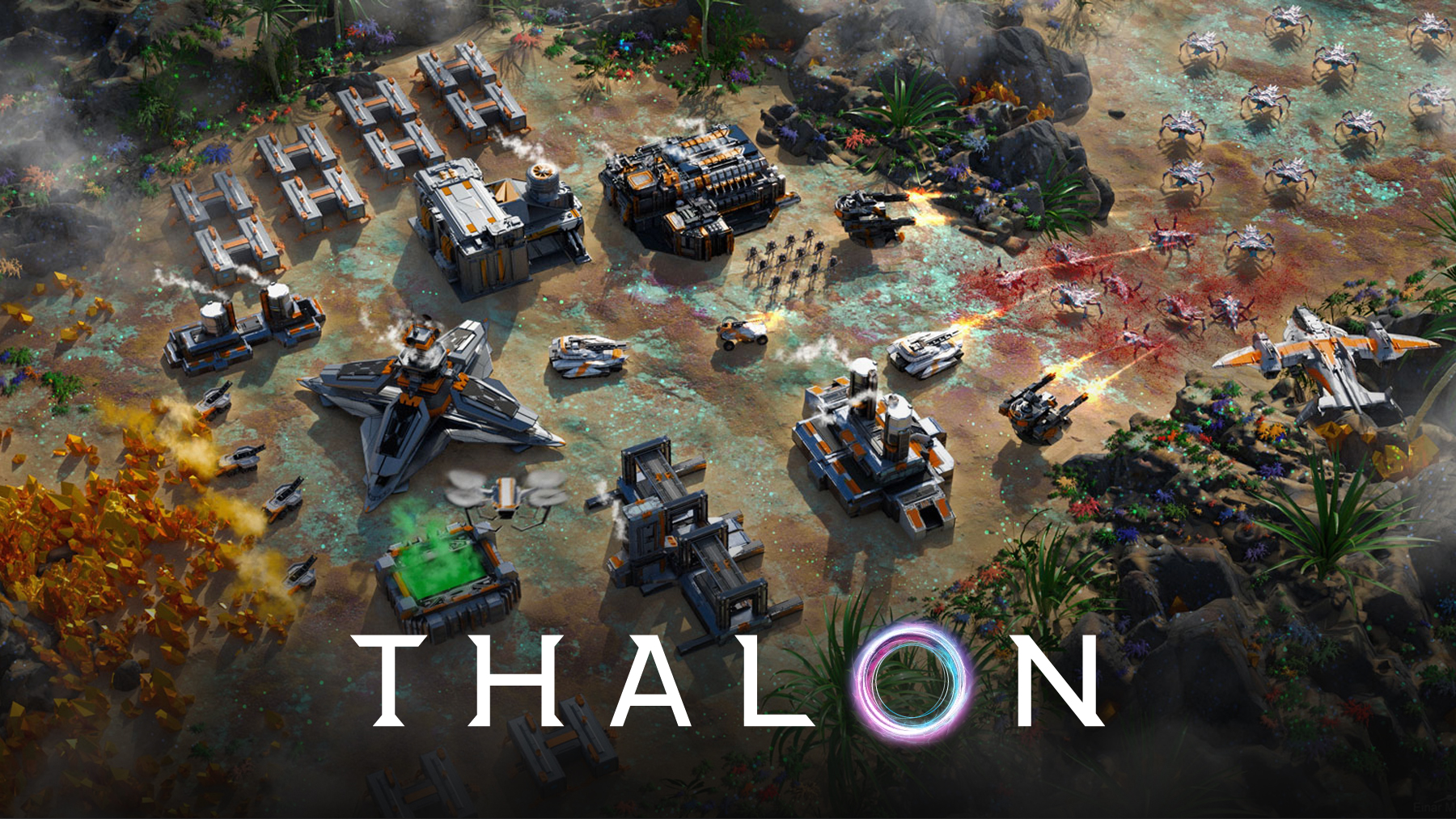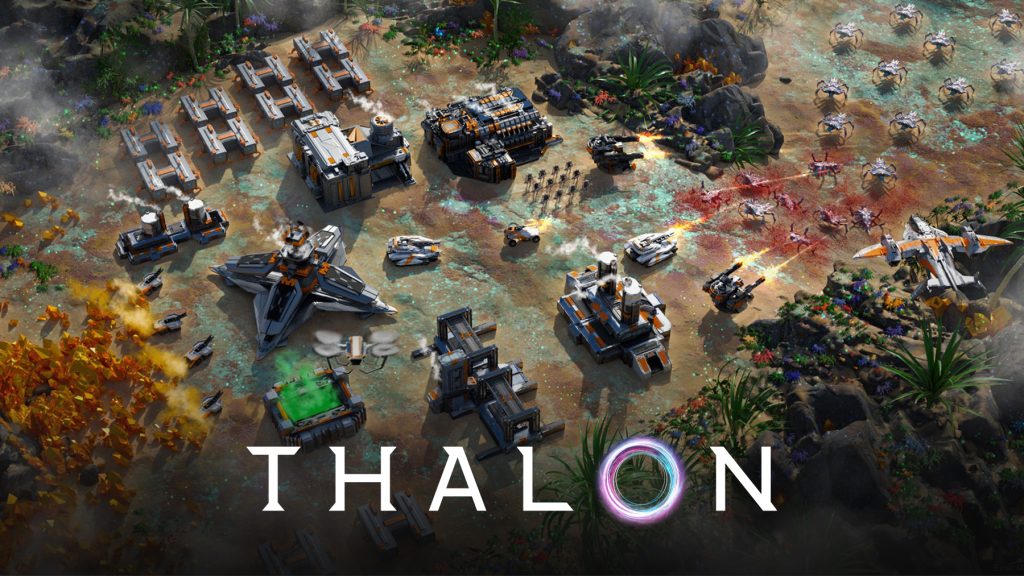 Thalon is a free-to-play classic real-time strategy (RTS) game set in a science-fiction world. However, it should be noted that there are no RTS games in Web3.
In this game, players harvest resources, command armies, and battle for bounty rewards. The game has two modes: Battle Mode (PvE) where players compete against an AI opponent, and Multiplayer Mode (PvP) where players compete against similarly ranked opponents from around the world or set up a lobby and play between friends.
Thalon aims to launch globally in 2024, and a Mini Game Alpha Test is scheduled for Q3 of 2023.
Heros of Mavia – Massively Multiplayer Online Game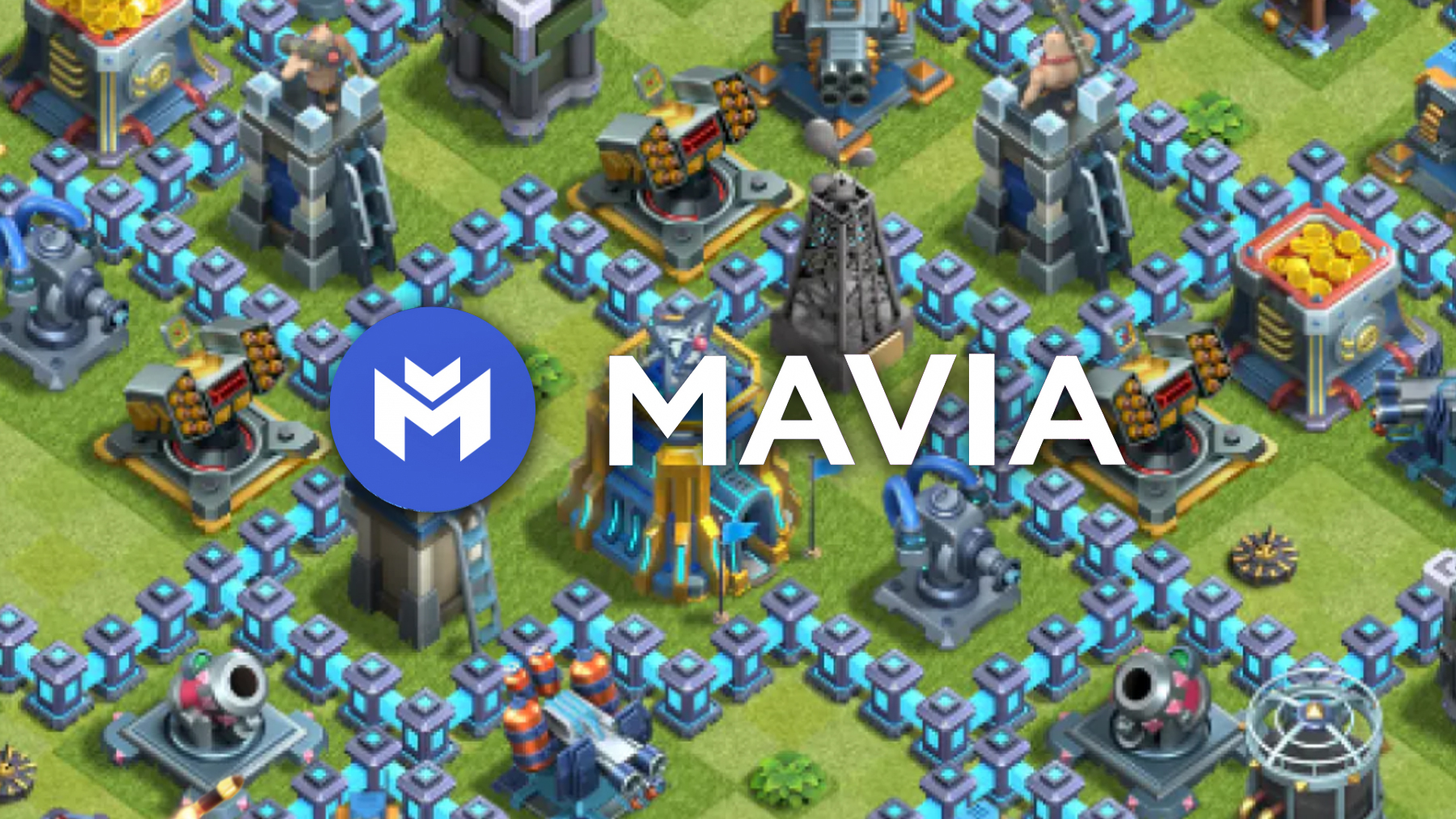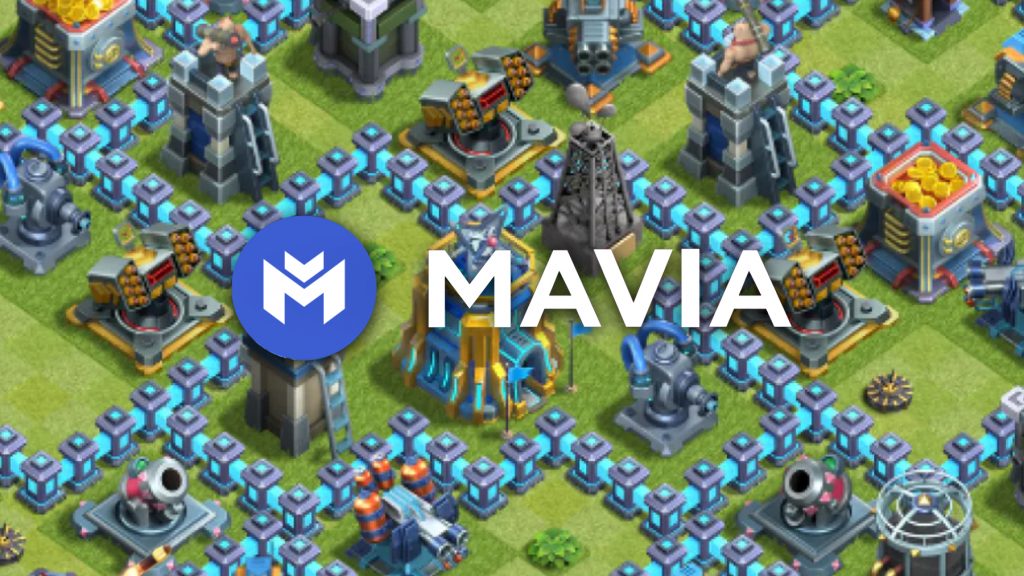 Heroes of Mavia is a free-to-play blockchain-based online multiplayer strategy game where players battle other players to earn real cryptocurrency in a play-to-earn design. Players can acquire and build a base by purchasing, renting, or partnering with landowners.
Players earn rewards as they battle increasingly difficult bases built by other players. Players must strategically build walls, deploy turrets, and place traps to protect their Gold, Oil, and Ruby loot. They can earn Ruby by winning offensive battles, successfully defending their base, and completing challenges.
The beta version is scheduled for landowners on June 30, 2023. Currently, there is no estimated date for the global launch.
Star Atlas – Role-Playing Game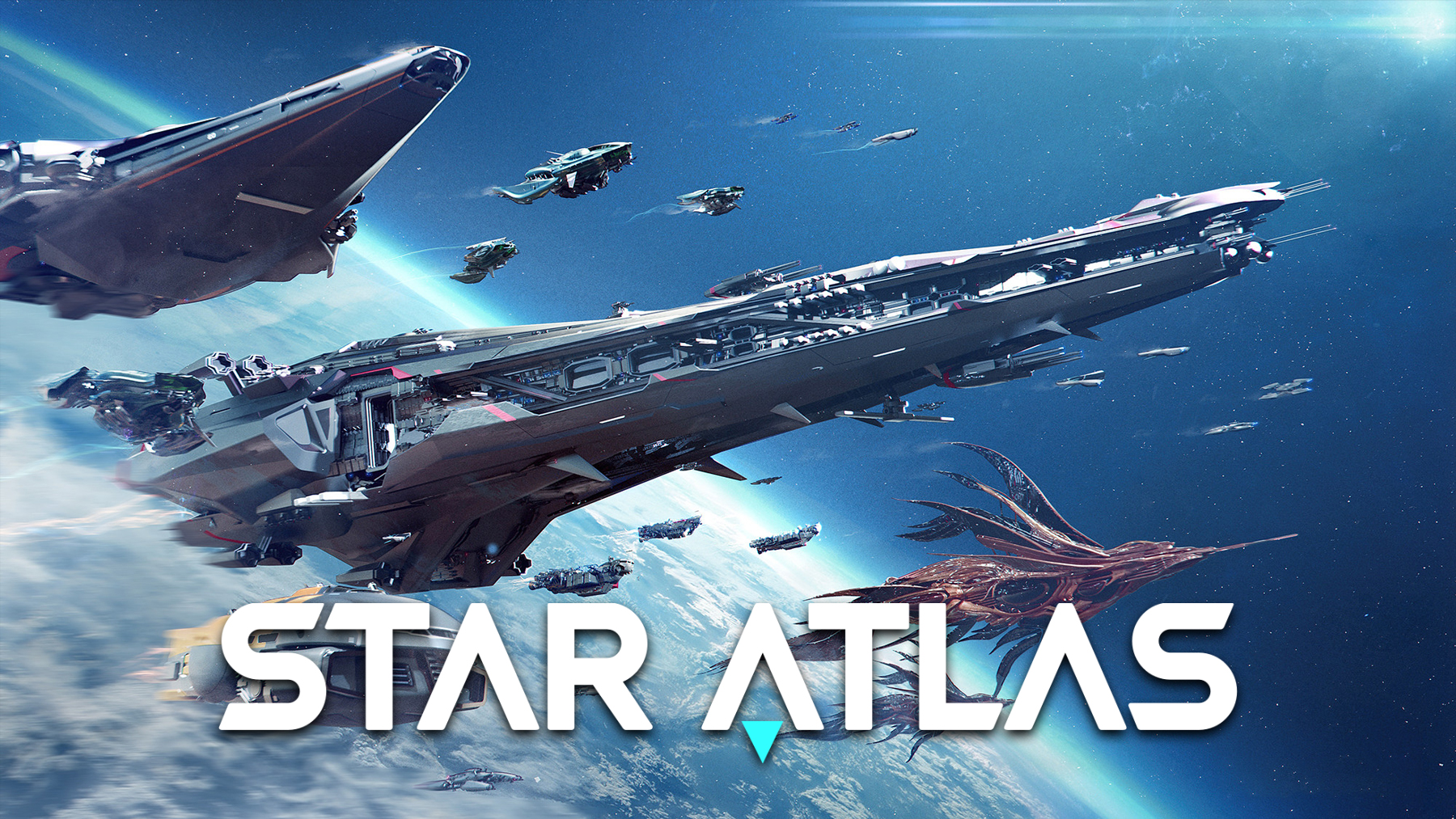 Star Atlas is a space exploration metaverse wherein players time travels into the future and is given the chance to explore the galaxies in a blockchain experience.
The world of Star Atlas is divided into three groups: humankind, aliens, and robotic species. Upon picking their factions, players must engage in battles to fight for resources and territory.
Star Atlas is developed in modules, providing users with access to an expanding array of features over time. These features include the UE5 (Unreal Engine 5) showroom, ship staking in the faction fleet, the DAO, a graphic novel, a fleet viewer, and many other exciting elements.
Guild of Guardians – Massively Multiplayer Online Role-Playing Game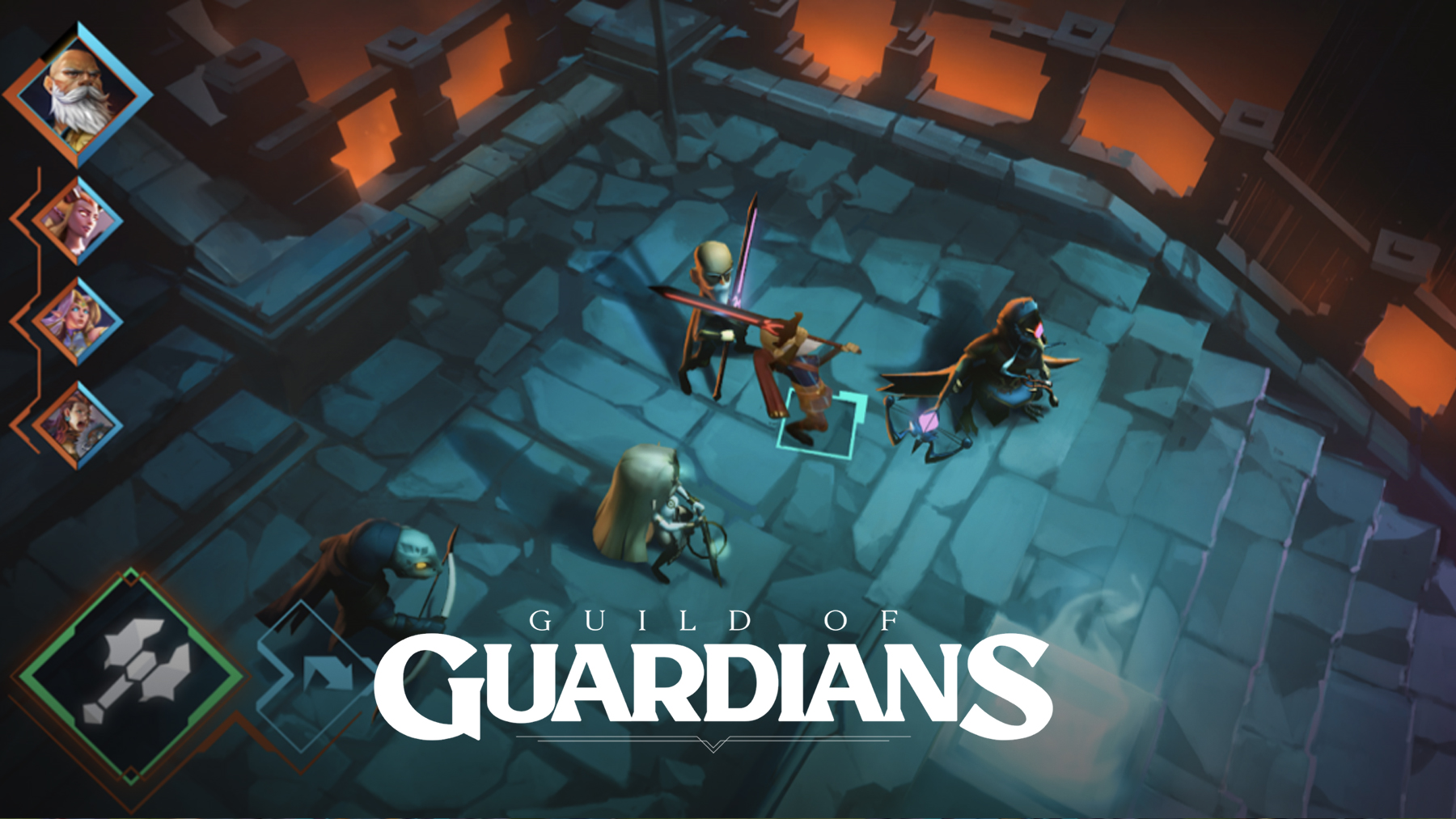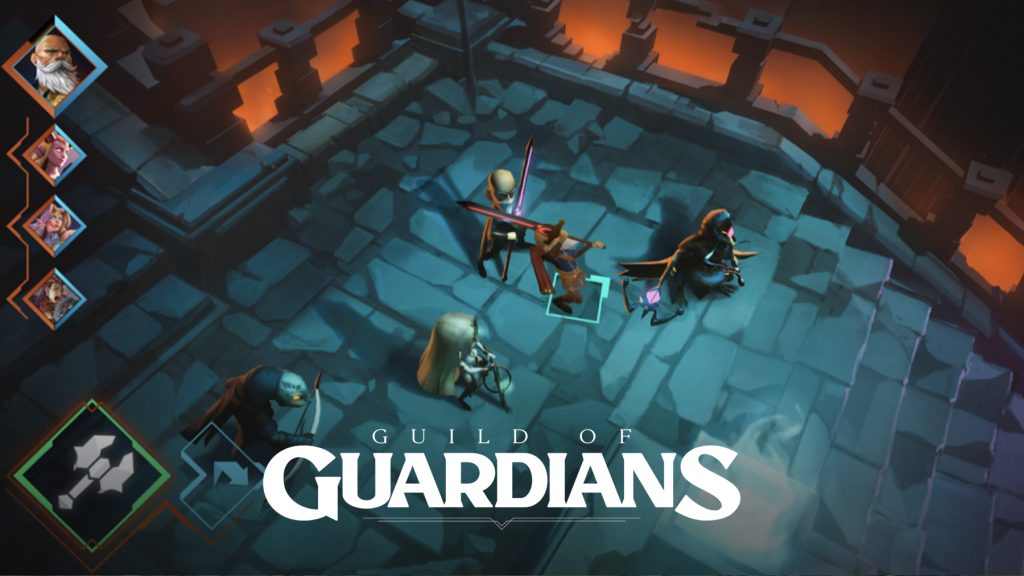 Guild of Guardians is an upcoming MMORPG where players build their dream team of Guardians and compete in a guild to earn epic rewards. In the game, players will need to conquer dungeons using their team of chosen Guardians. Through these dungeons, players may earn experience points and various in-game resources.
The game will feature several synergies that vary from Factional, Class, and Elemental attributes. Additionally, the game will feature 3 kinds of NFT assets: Heroes, Pets, and Energy Booster NFTs.
The game is expected to launch globally in Q4 of 2023.
Shrapnel – First-Person Shooter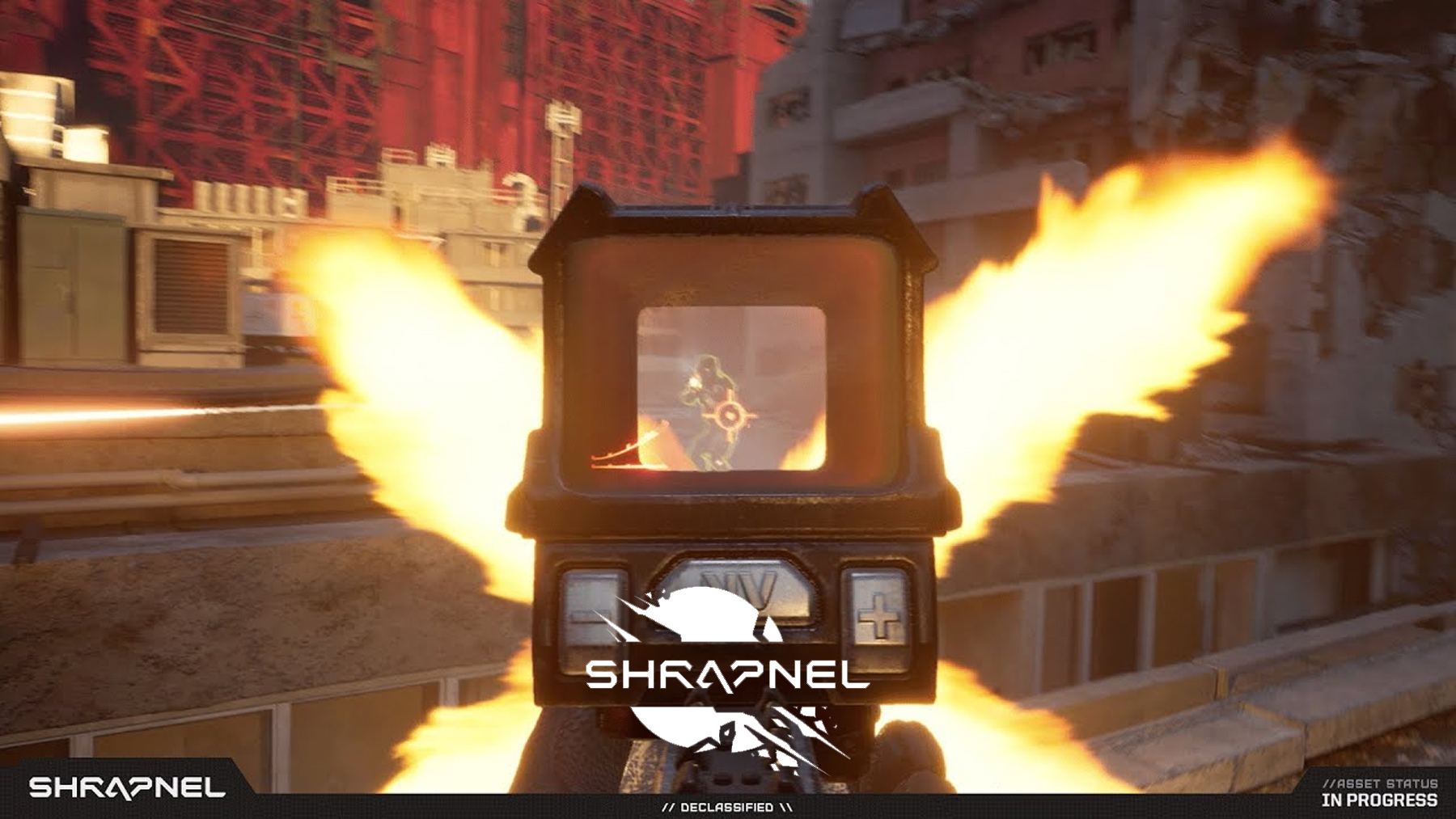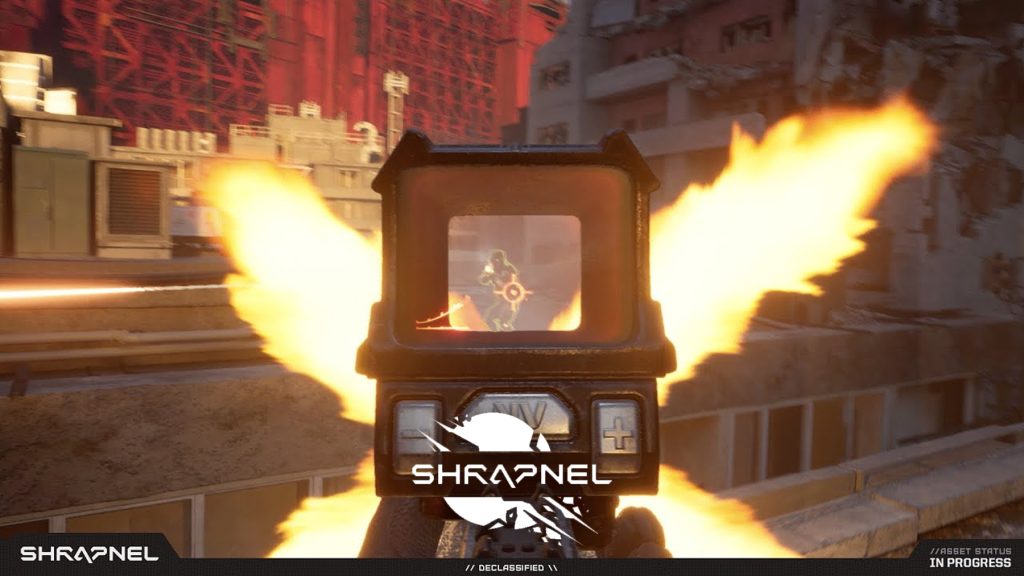 Shrapnel is a free-to-play first-person shooter (FPS) game that is blockchain-enabled. It offers players a unique experience by combining combat, creation, curation, and connection into a community where they can own the platform and shape its future.
Although the game is free to play, players who want early access to the alpha version must own an operator.
As of now, there is no official launch date for the game.
Metalcore – First-Person Shooter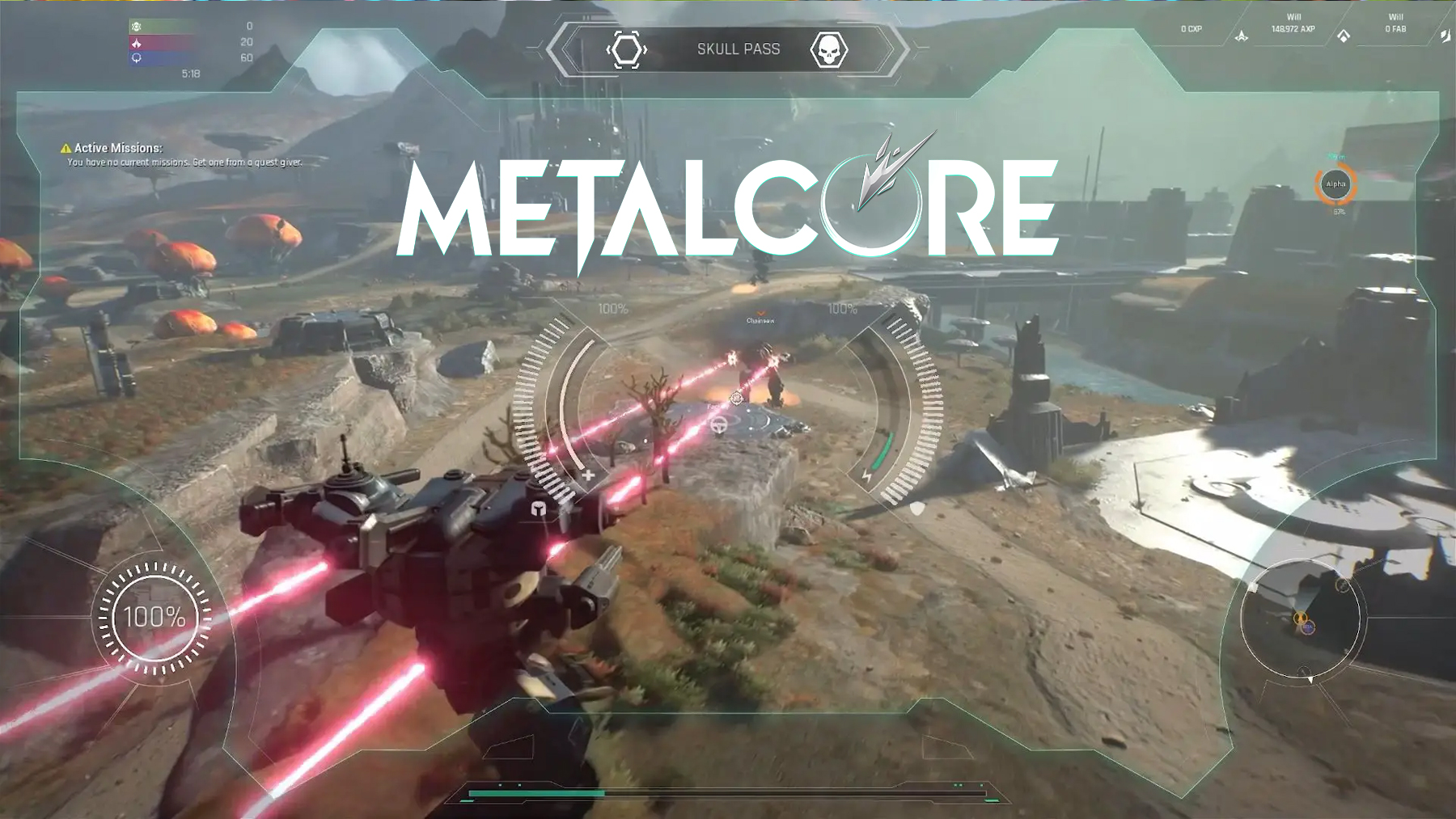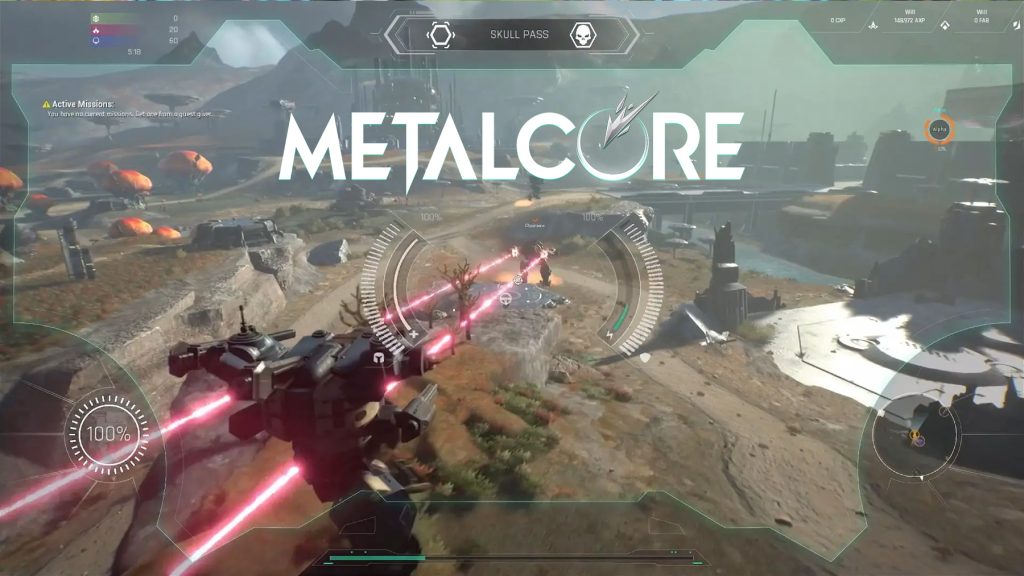 MetalCore is an upcoming futuristic multiplayer vehicular shooter game set on an alien planet called 'Kerberos' with three powerful factions fighting for dominance. The game will be free-to-play and promises to provide thrilling and action-packed gameplay.
Players can choose from towering mechs, armored tanks, and high-flying jets in large-scale battles in both cooperative PvE and online PvP 50v50 mega-battles.
Metalcore is currently in scheduled playtests with no official launch date yet.
Earth From Another Sun – First-Person Shooter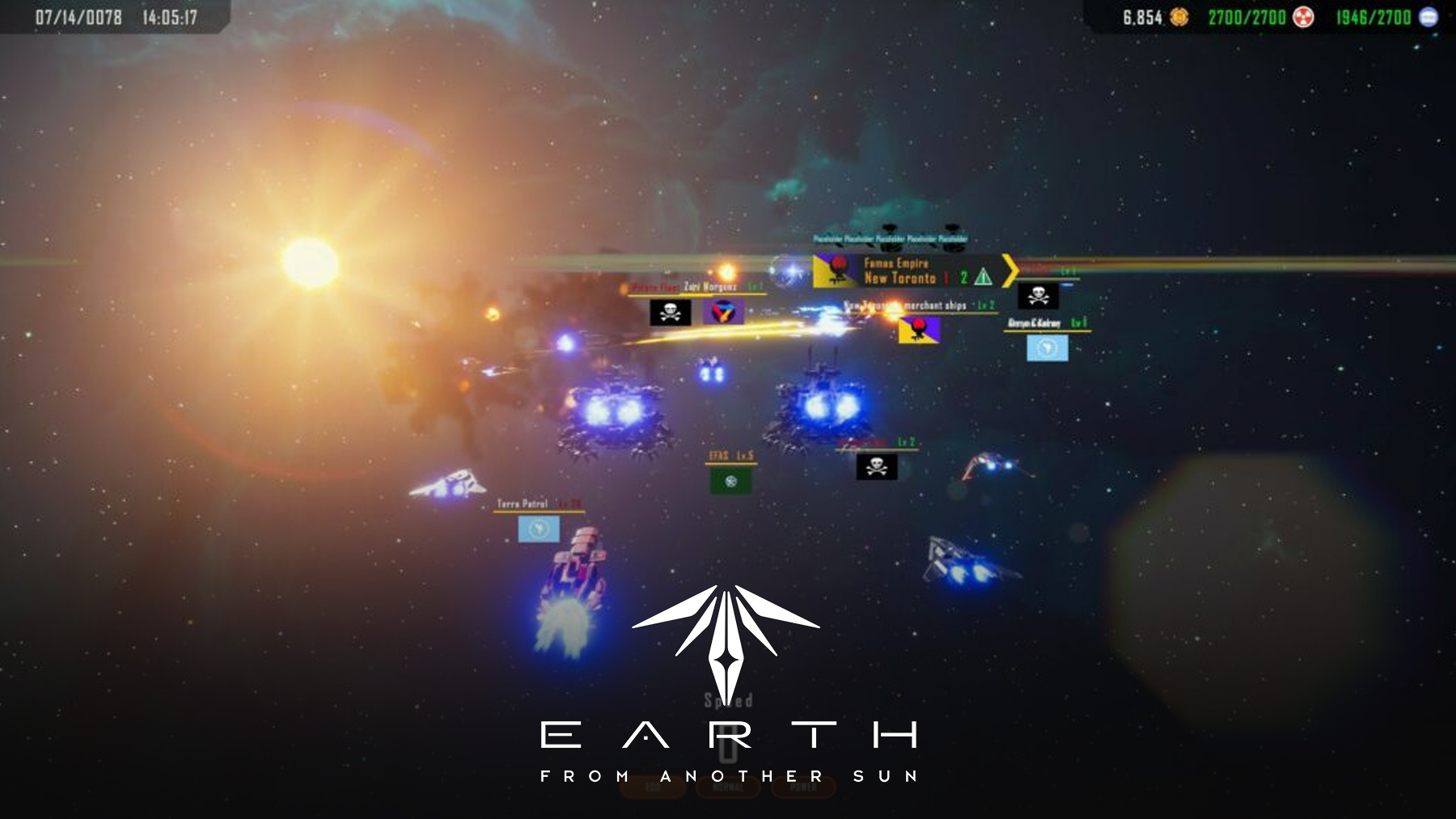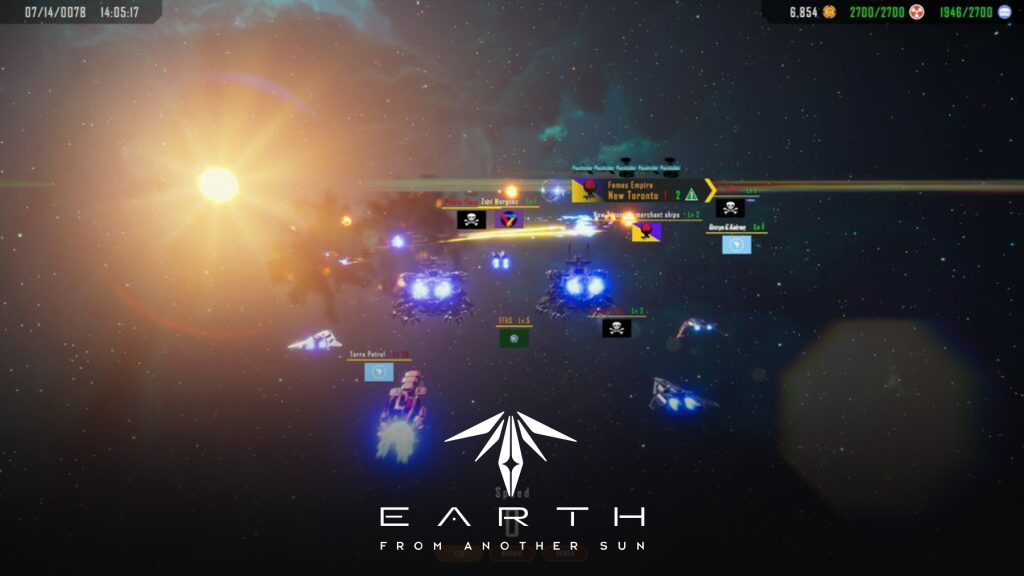 Earth From Another Sun (EFAS) is an upcoming multiplayer open-world sci-fi First-Person Shooter (FPS) game that features an ever-expanding multiplayer galaxy with unique locations to explore, NPCs to meet, quests, and loot to discover.
The game allows players to build their army, establish their faction, and conquer planets, with up to 1000 combat units and vehicles in massive battles. EFAS has two versions – vanilla (Web2) and Web3 (built on Solana blockchain), with the Web3 version being unreleased.
The game is currently in closed alpha, and only backers or those who purchase a companion can play. Companion Holders get NFT Alpha access now (Elixir), but not the non-NFT version. Backers have Alpha access to the non-NFT version (Xsolla) and will have access to both the NFT version (Elixir) and a Steam key upon release. The estimated launch date for the game is the end of 2023.
Illuvium – Role-Playing Game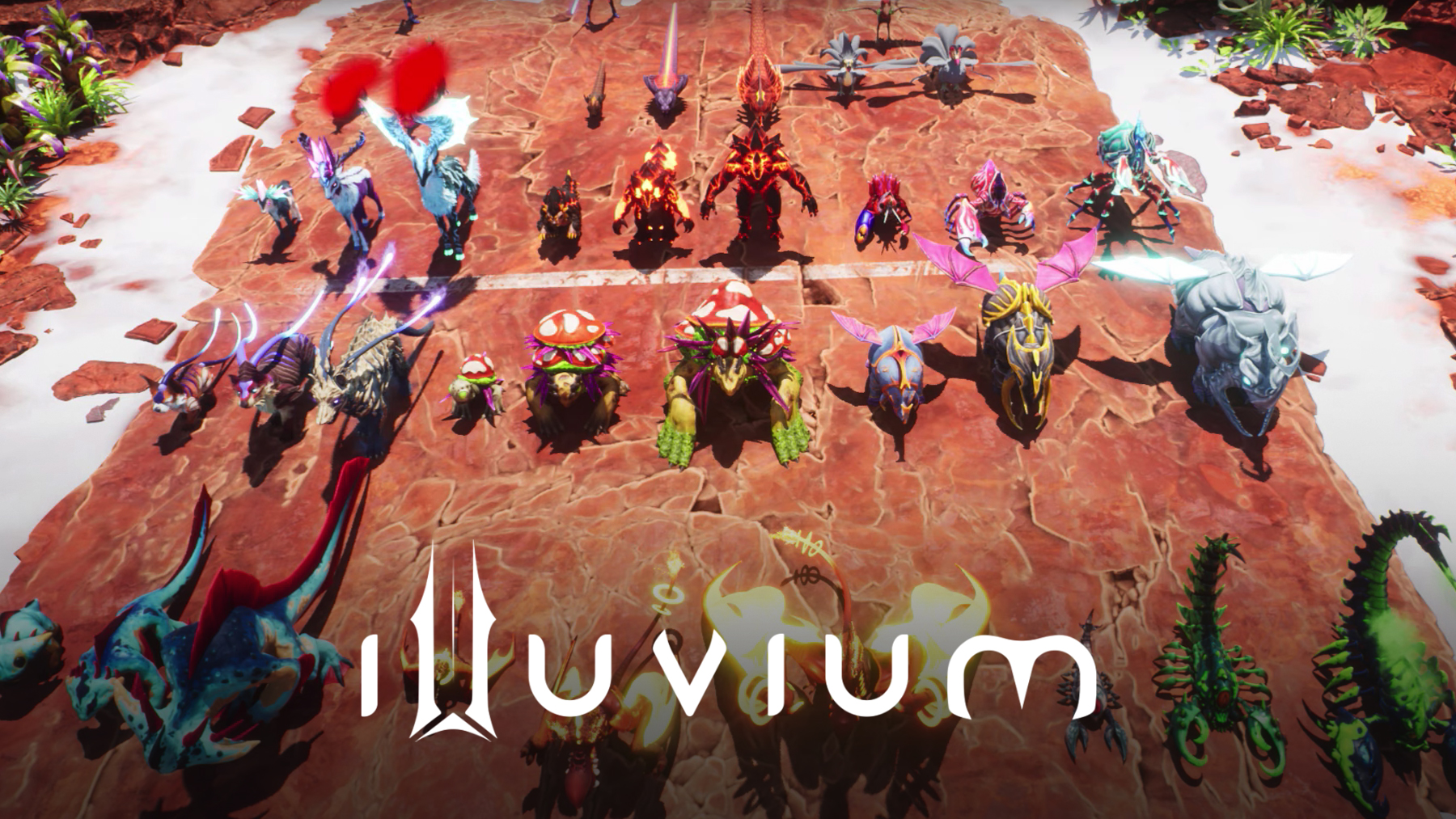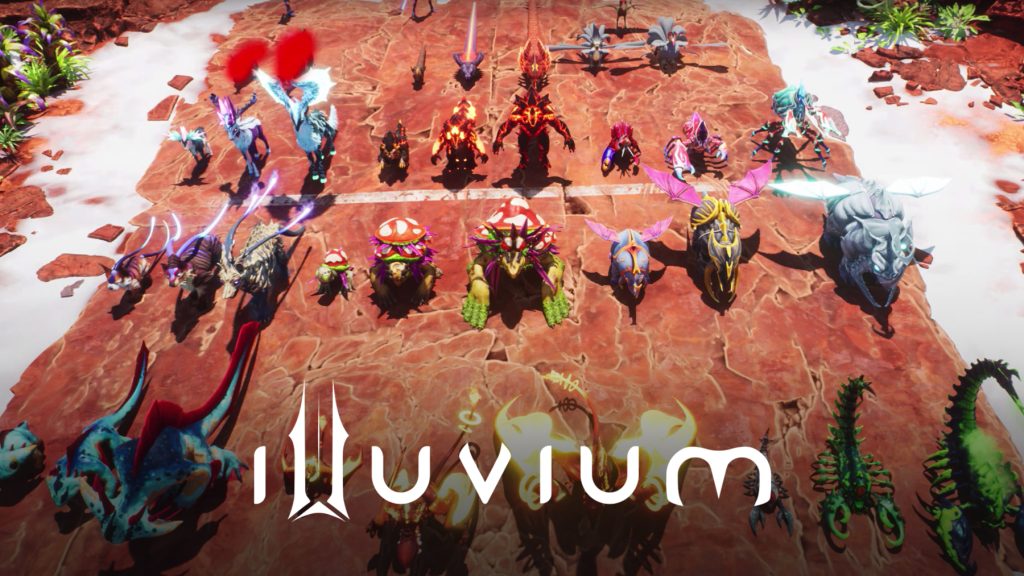 Illuvium is a series of games and the world's first Interoperable Blockchain Game universe. It combines open-world exploration, creature collection, city-building, auto-battling, and collection card game elements.
Players can explore seven epic alien landscapes, conquer a shattered planet, and uncover the mysteries of the world. Illuvium offers four distinct game modes: Illuvium Arena, Illuvium Otherworld, Illuvium Zero, and Illuvium Beyond, all part of the Illuvium Universe.
Overworld is an open-world exploration and creature collection game. Arena offers standardized PvP battles and Survival Mode. Zero is a city-building game, and Beyond is a collection card game.
Illuvium's public beta launch is set for Q4 of this year.
Ember Sword – Massively Multiplayer Online Role-Playing Game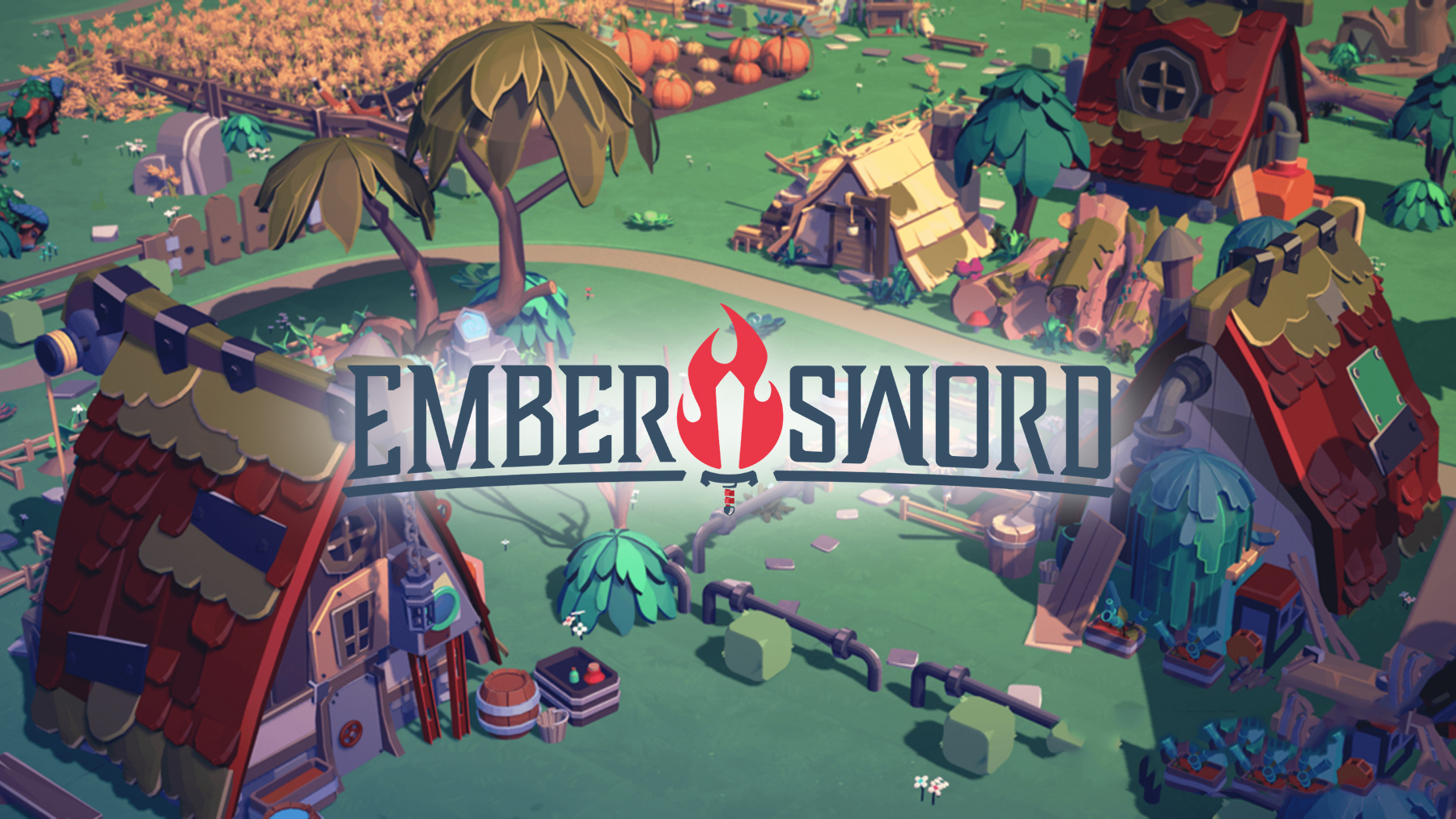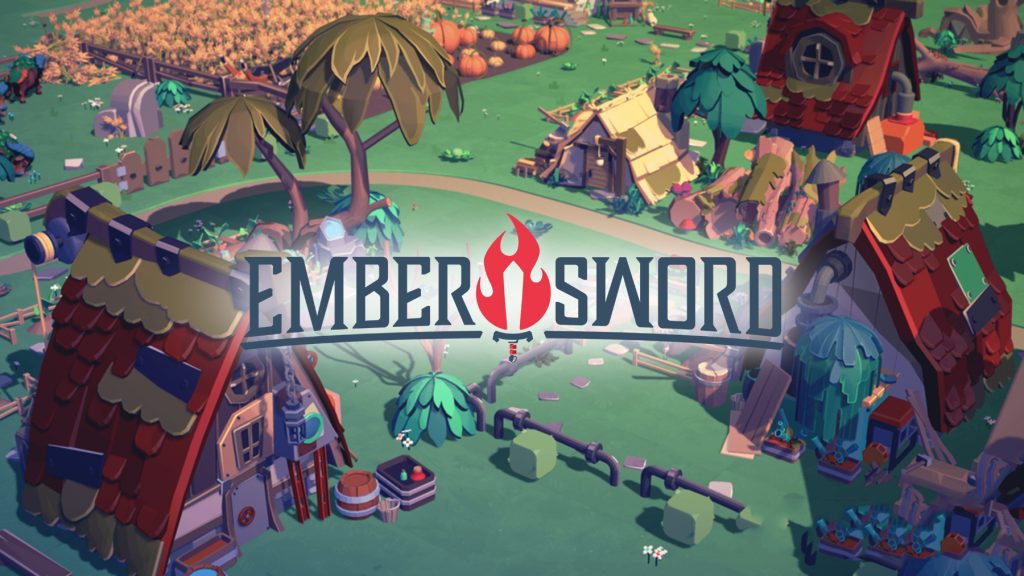 Ember Sword is an upcoming free-to-play MMORPG that will set its difference from the traditional RPG. The game will feature a classless PvE and PvP combat system, and scarce collectibles and resources.
The setting of the game is split into four Nations: Solarwood, Duskeron, Edisau, and Sevrend. Each nation consists of three types of territories: Kingship, Wilderness, and Outlaw.
Kingship territories will feature PvE battles, resource collection, NPC interactions, bosses, and quests. Wilderness territories will primarily be PvE areas.
Frequently Asked Questions
Are play-to-earn crypto games legit?
There are crypto games that are legit and those that are not. Users/players will need to be vigilant and knowledgeable in exploring the space so that they will not be victims of bad actors. It is advisable for players to do extensive research before getting into a game and before investing real money into the space.
Which play-to-earn game is best?
There are plenty of best play-to-earn games depending on their genres. As of now, Axie Infinity is still at the top of the play-to-earn space considering their massive player base, social engagement, events, and game updates.
How do play-to-earn games work?
Play-to-earn games work through the simple concept of collecting cryptocurrency tokens and NFTs or simply digital assets in a competitive gaming scene that was made in a blockchain-friendly environment. Players can sell these assets for a profit.