Axie Blitz: A Fast-paced Game Similar to Candy Crush But With a Twist!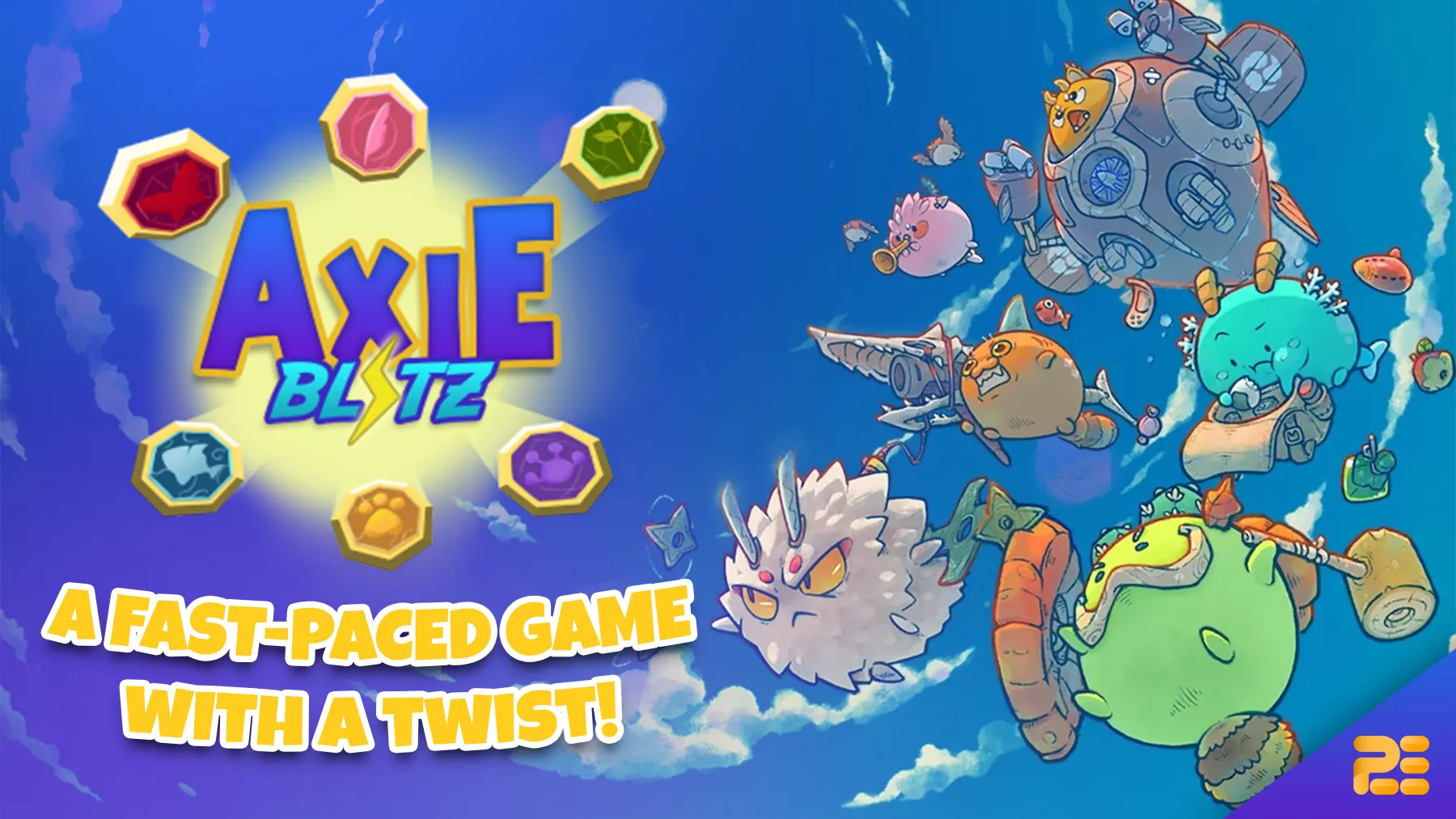 Last September 9, 2022 (PHT), a new game from the Axie Builders Program was announced by Sky Mavis during AxieCon. The newly announced game is called Axie Blitz and it will rekindle some deep nostalgia to those who have played Candy Crush before.
The game will have similarities with the popular Candy Crush game in the traditional genre but with a twist!
Excited to be part of the Axie Infinity Builders Program! Coming end of Sept '22, join us for a fast paced multiplayer game. Compete against other players and earn rewards#AxieCon #BuildersProgram #AxieInfinity #AxieBlitz #SLP @AxieInfinity @SkyMavisHQ https://t.co/CWshNKAVpL

— Axie Blitz (@AxieBlitzGame) September 9, 2022
What is Axie Blitz?
Axie Blitz is a fast-paced online multiplayer game from the Axie Builders Program. The game derives from the traditional genre of tile-matching games such as the popular Candy Crush.
Despite the uncanny similarities, Axie Blitz is not entirely similar to Candy Crush. Besides the play-and-earn mechanics that will be featured in Axie Blitz, the game will also let the players battle each other in a multiplayer fashion!
Game Mechanics
In a game of Axie Blitz, each player will face up to 18 other opponents. Yes, you read that right. Up to 18!
There will be two types of game modes in Axie Blitz:
Play for Free – Players will just need to register a valid email address and then, they are ready to play!
Play Using SLP – Players will need an active Ronin address and at least an Axie to play (and of course, the SLP entry fee).
Note that a percentage of the total prize pool will be burned at the end of each month.
Players will also be introduced to Blitz Points (BP). Players will earn BP from both the free mode and SLP mode of the game. BP can be exchanged in the in-game store for either energy points to play a game or cosmetics and item equipment (in future updates).
The core game mechanics are simply the following:
19 players will battle in a multiplayer fashion wherein they need to match 3 similar tiles for points.
The main objective is simply to outlast all of your opponents.
Two ways of defeat: 1) Running out of board space and 2) Running out of lives.

A wall block appears in every board after some time (the speed of blocks appearing in your board depends on the Axie class you are using).
Going idle after a certain amount of time (going AFK or not being able to decide your next move) will cost you a life.
Just like in the original Axie Infinity game, Axie classes, body parts, and also purity will have an effect in the gameplay as well. Each Axie body part will have a corresponding ability tied to it (either passive or active) and will have a mana cost and a cooldown.
Body parts and purity of the Axie you are playing affects the stats of your Axie and the abilities you can cast to your opponents:

Speed: Affects the movement speed of orbs when swapping on the board.
Evasion: Increases the % chance of your Axie dodging the enemy abilities.
Luck: Increases the % chance of getting a wildcard orb after a clear.
Wall: Affects the speed of which a wall appears on the board.
Do I Need Axies to Play?
Good news! You do not necessarily need an Axie to play. Axie Blitz will have a free-to-play mode wherein players can just play the game immediately right after registering a valid email address.
Of course, there will be reward incentives if you play using an Axie and SLP.
You Can Play Axie Blitz Now!
Another good news! Everyone can try out Axie Blitz now. Simply go to their official Axie Blitz website and play the Alpha version of the game.
Early alpha is live! Head on to https://t.co/xWIUE7f1Ip
Please report any bugs in our discord server. More features are in the works and we'll be releasing features/bugfixes often until we are out of alpha. More stuff coming in the following weeks!

— Axie Blitz (@AxieBlitzGame) September 30, 2022
What's Next?
The team working behind Axie Blitz have confirmed that they have the following plans:
October 2022

Implement a leaderboard system with AXS rewards for top players.
Blitz Store for purchasing energy packs.
At least 10 new abilities added to the game.

November 2022

Team matches: Play with up to 2 friends and face up other teams!
At least 12 more abilities added to the game.

December 2022

Beta release.
Final set of all abilities.

January 2023

Axie Blitz tournaments wherein players can win SLP and AXS rewards.

Future Plans for 2023

Scholarship management.
Axie rentals system.
This is looking to be a jam-packed year for Axie Blitz and they deserve all the hype. Get ready to play against 18 other players in this new thrilling fast-paced game in the Axie Infinity universe!