AxieTh World Battle Bangkok 2023: An Exciting Showdown for the Origins Tournament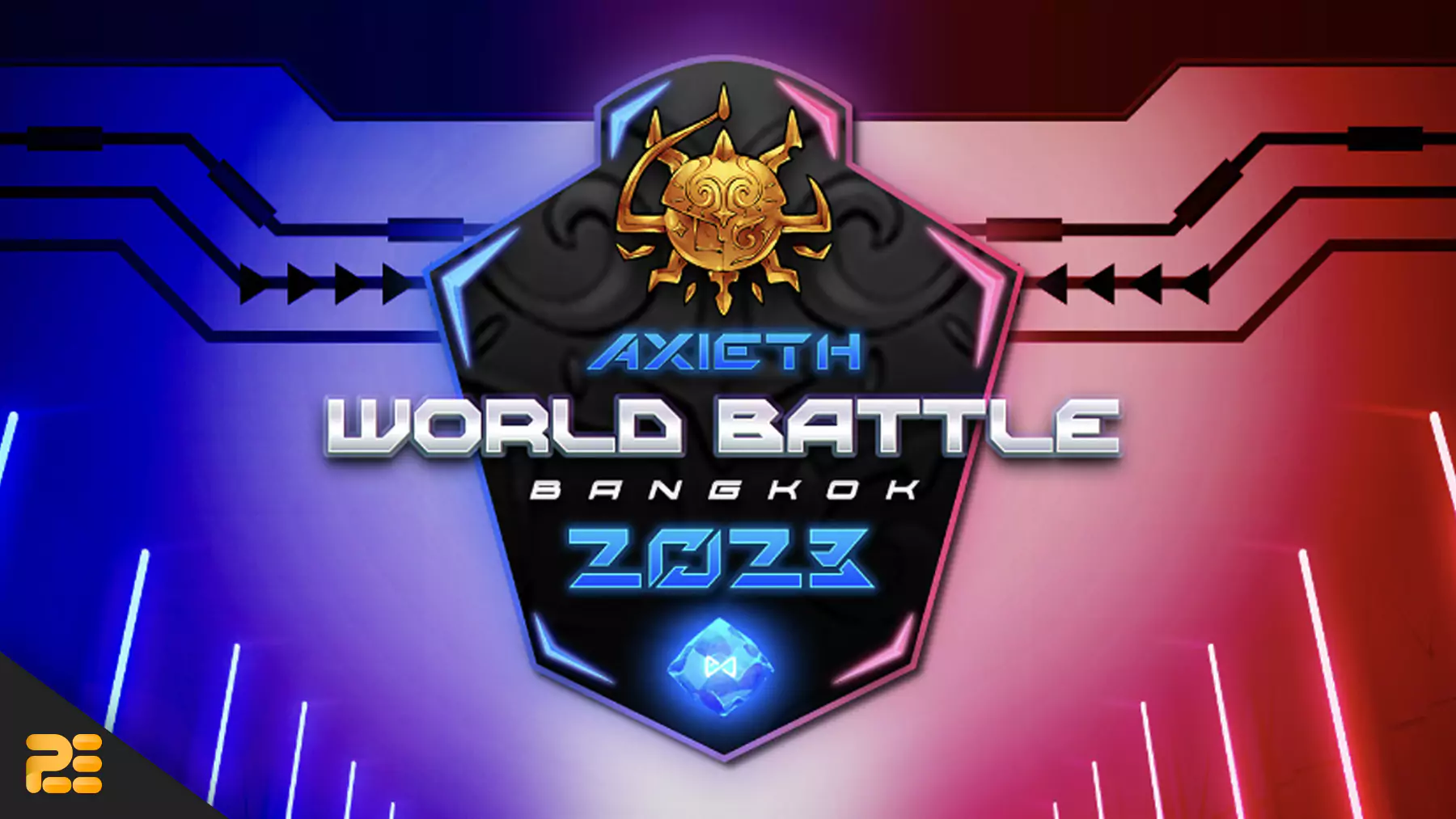 AxieTh World Battle Bangkok 2023, one of the biggest Axie tournaments of the year, has come to an end. The tournament offered a massive prize pool of 15,000 AXS tokens. Let's look at the intense battles, the skilled players, and the ultimate champion who emerged victorious.
What is AxieTh World Battle?
The AxieTh World Battle is one of the biggest Axie tournaments in 2023. This exciting event was held in Bangkok, Thailand. Spanning 2 days, it welcomed avid gamers and fans from all over the world.
There was a diverse range of activities, making sure that everyone has something to enjoy. Attendees had the opportunity to meet and greet the famous Axie Sisters, experience the game trial on the Ronin Chain, and participate in the Axie Origins Mini Tournament. A visit to the carnival booth was a delightful addition. Also, attendees had a chance to immortalize their memories by posing with cool props in a post-event photo session. Completing quests and redeeming them for exclusive merchandise added an extra layer of excitement.
Here are some of the moments shared by the Axie community on Twitter:
Meeting the @axiesisters at @w3ggofficial event here in Bangkok

With my @PolkastarterGG merch@AxieInfinity pic.twitter.com/5BvUVI8DrH

— Iana 🎮 (@IanaIsHere) June 25, 2023
Was a pleasure meeting the @axiesisters in Bangkok today 😊🇹🇭🫰 pic.twitter.com/NbGCm2aXlF

— zac.xbt | zac.eth 🧙🏻‍♂️ (@zacxbt) June 24, 2023
I met the @axiesisters at AxieTh World Battle Bangkok 2023

How lovely 😍#AxieTh @w3ggth @ThanasAxieTh pic.twitter.com/xI6Ad8mcKm

— Pichapen (@pichapen) June 24, 2023
We back @w3ggofficial TH for more @AxieInfinity things

This time we have a second @PolkastarterGG person, @IanaIsHere

We even got cool props! pic.twitter.com/VvuMA9pHQs

— George 🐢 (@GeorgeInTheMeta) June 25, 2023
The Clash of Origins Titans
16 elite Origins players, divided into 4 groups, battled it out for glory and the grand prize. Let's dive into the line-up and groupings of these skilled warriors:
Group A:
MVP | Sequinox | Axie.gg
Ralo | Sura
METAT8 | YUUUUU
NubWho? | Ancient8
Elm0momo | YGG
Group B:
LYNX | Chosen Ones
Tersaik | YGG
MVP | imcute
Biggabbie | YGG
Spamandrice
Group C:
Wargos | Sura
Zaratusta | Sura
Chan | Chosen Ones
Enrico | YGG
MeatValue | SURA
Group D:
Zeliaser | YGG
Kousei | YGG
MVP | MBHD | HGC | Axie.gg
METAT8 | Whum
Adrd | Chosen Ones
As the tournament progressed, the competition grew fiercer, culminating in an electrifying final showdown. Day 1 showcased the talent and strategic gameplay of all participants, but it was Day 2 that added an extra dose of spice to the battleground.
The Grand Finals
In the first round of the top 8, the atmosphere crackled with anticipation as the following players took center stage: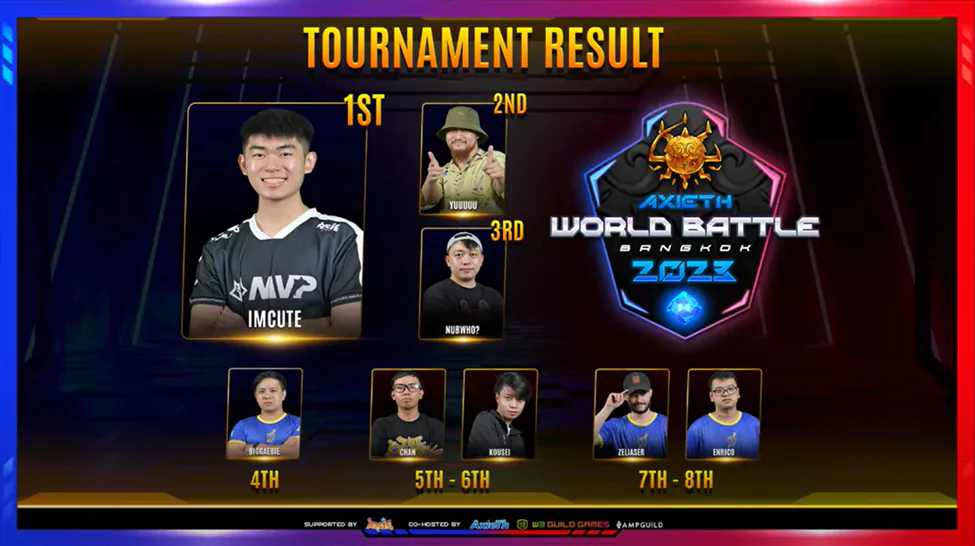 METAT8 | YUUUUU
Kousei | YGG
Zeliaser | YGG
NubWho? | Ancient8
Chan | Chosen Ones
MVP | imcute
Biggabbie | YGG
Enrico | YGG
The semifinals narrowed down the contenders to the final four:
METAT8 | YUUUUU
Biggabbie | YGG
MVP | imcute
NubWho? | Ancient8
Finally, it was time for the ultimate clash of the tournament:
METAT8 | YUUUUU
MVP | imcute


2-0 lead for @imcute_2311!

Can @YUU_AxieLabs bounce back and pull a reverse sweep?

Watch LIVE 👇

📺 | https://t.co/zsjw7KyKqU pic.twitter.com/Icnd0uPpsr

— Axie Infinity (@AxieInfinity) June 25, 2023
The Rising Star Takes the Crown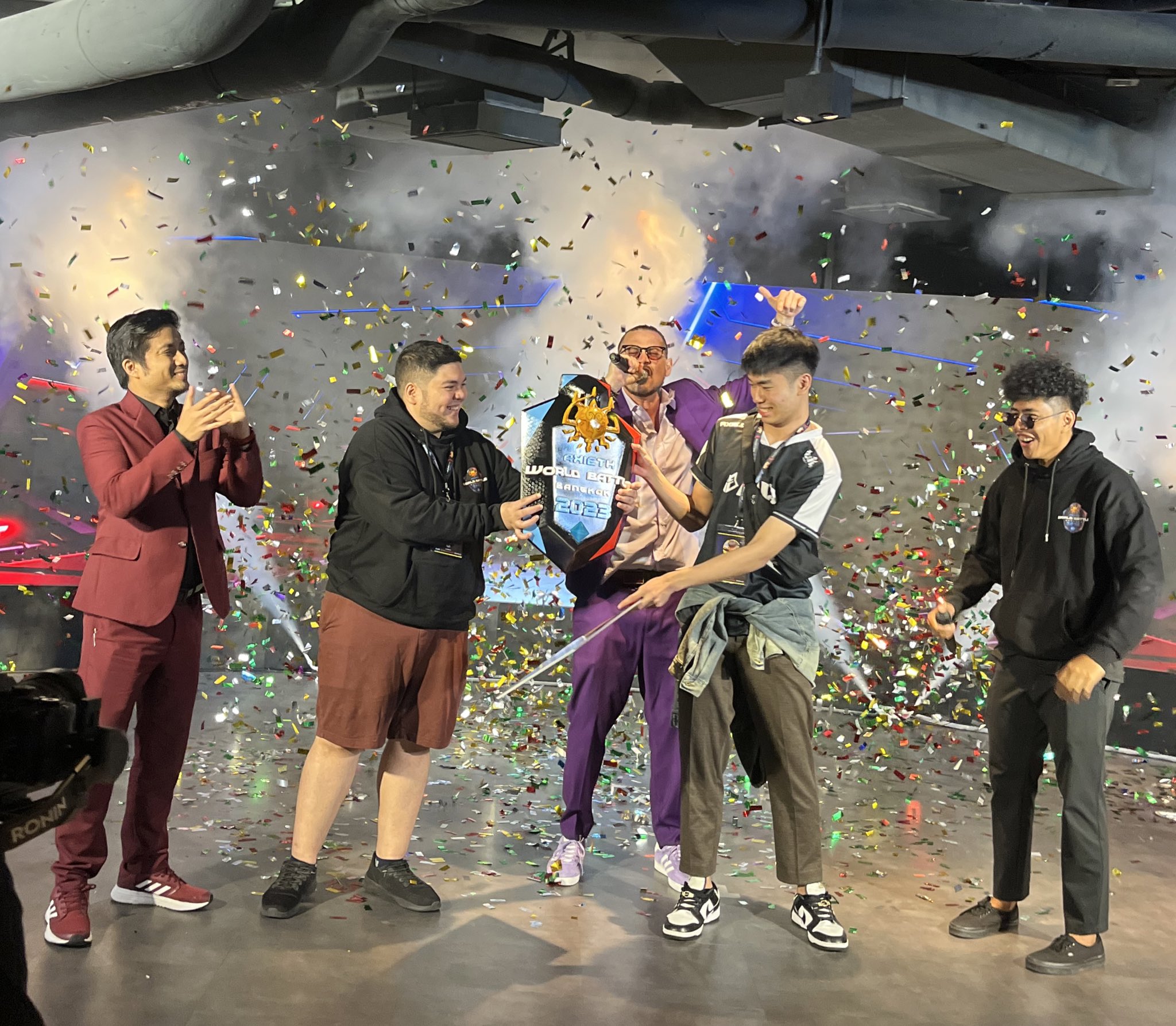 After an exhilarating battle, a true champion emerged from the intensity of the AxieTh World Battle. MVP | imcute, displaying extraordinary skill and unwavering determination, claimed victory in the grand finals. As a well-deserved reward, MVP | imcute secured a staggering prize of 3,000 AXS tokens, equivalent to approximately 956,580 PHP or $17,160!
"Honestly coming into this LAN, I was not confident whether I [would] even make it out of the group stage as I was slightly unmotivated to prepare for my box," says MVP | imcute in his Twitter post. "But, things worked out in the end, and [I] managed to secure first place in #AxieTH."
Final Thoughts
As MVP | imcute stood victorious, it served as a testament to the endless practice, dedication, and love for the game that these players pour into their gaming skills. The journey to becoming the champion of the Axie TH World Battle was not an easy one, but it was surely a thrilling and rewarding experience for all involved.
This event further solidified the position of Axie Infinity as a leading blockchain-based gaming platform, attracting a passionate community of players and enthusiasts from around the world. Axie Infinity continues to revolutionize the Web3 gaming industry with its unique blend of gameplay, collectible NFTs, and lively community.
In case you missed the live stream of the AxieTh World Battle, you may watch it on AxieTh youtube channel.