Origins Season 4: Mystic Era is Live!
Axie Infinity has just launched its highly anticipated Origins Season 4: Mystic Era. With this new era comes a wave of excitement as players dive deeper into the gameplay, exploring enhanced team compositions and expanding the dominance of existing teams from the Epic Era.
Mystic Era Leaderboard Rewards
In an effort to reward the passionate community, Axie Infinity has allocated a staggering 45% of the total prize pool for Season 4 to the Mystic Era. This means that over 50,000 AXS tokens are up for grabs during the two-week duration of the Mystic Era.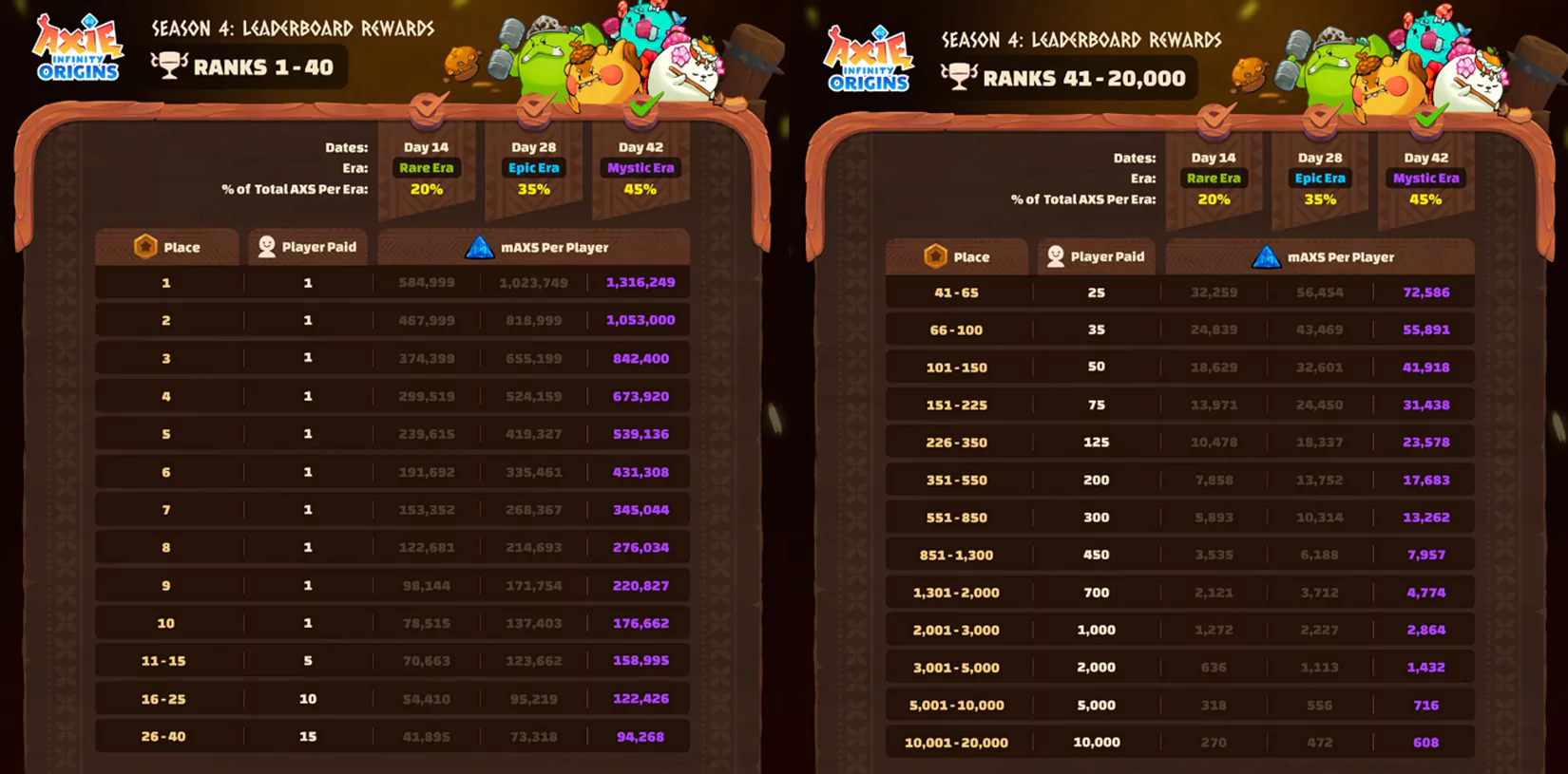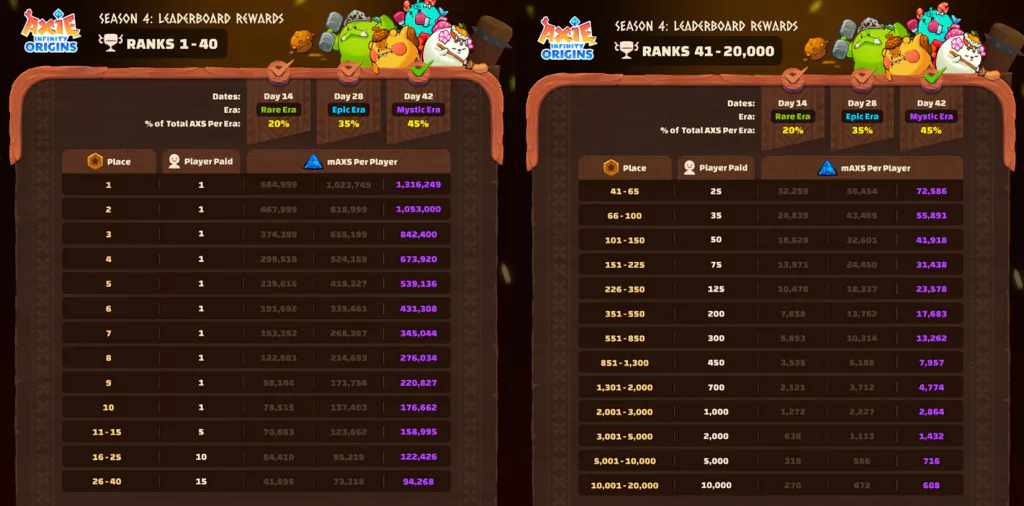 But that's not all – players also have the chance to secure bonus rewards such as Venoki and Puffy cosmetics!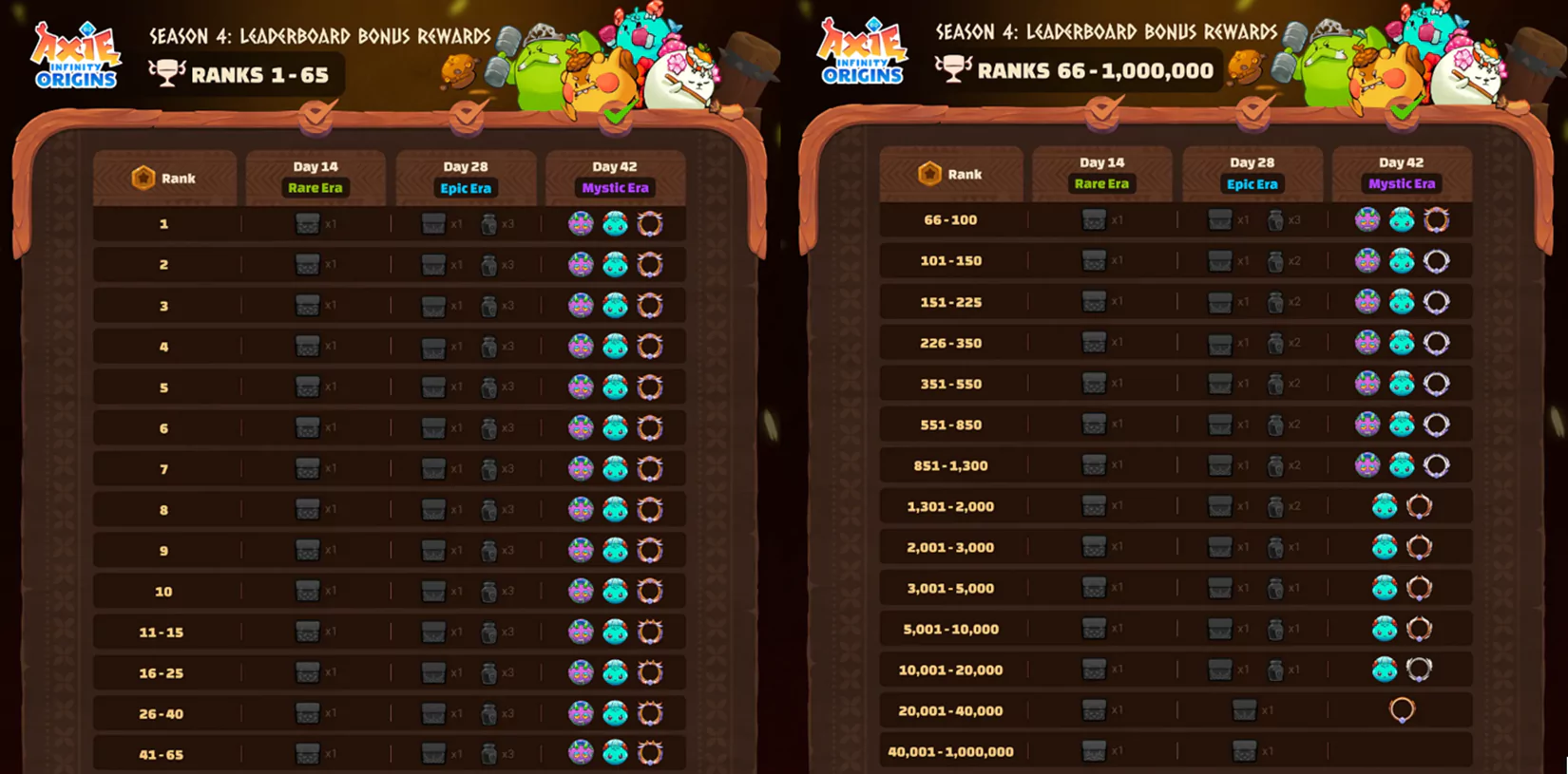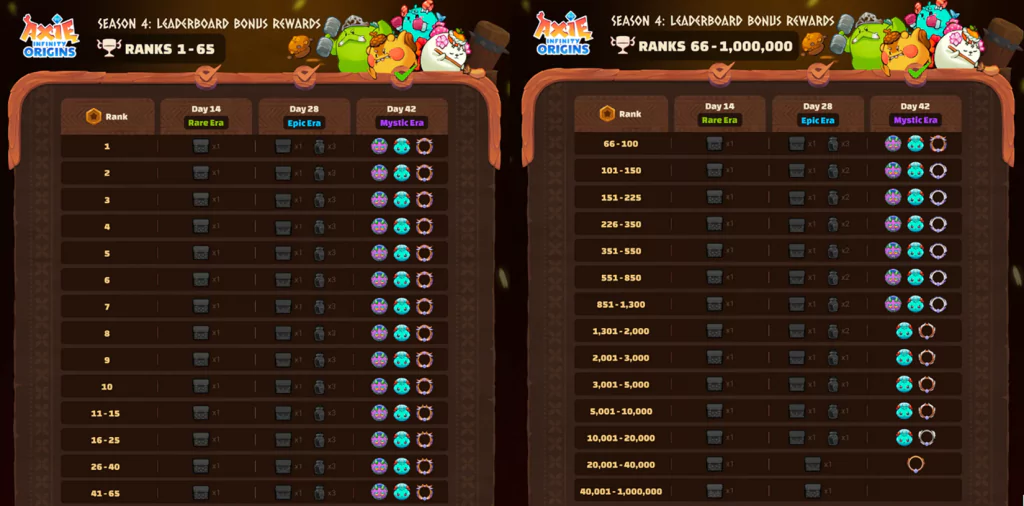 Introducing Atia's Blessing
One of the standout features of the Mystic Era is the introduction of Atia's Blessing. Accessible to all Lunacians through their user dashboard on App.axie, this blessing holds the key to unlocking boosted rewards in Origins. By activating Atia's Blessing through Atia's Shrine, players trigger an automatic Ronin transaction that grants them enhanced rewards.
These rewards, aptly named "blessings," can be further amplified by maintaining a regular streak. By visiting Atia's Shrine for seven consecutive days, players earn 12% more Moonshards for every Ranked Battle in Origins. And the streak doesn't stop there—reaching a 15-day streak unlocks a remarkable 15% increase in Moonshards earned, accompanied by an additional SLP from Ranked Battles (with Stamina).
Blessings and rewards schedule: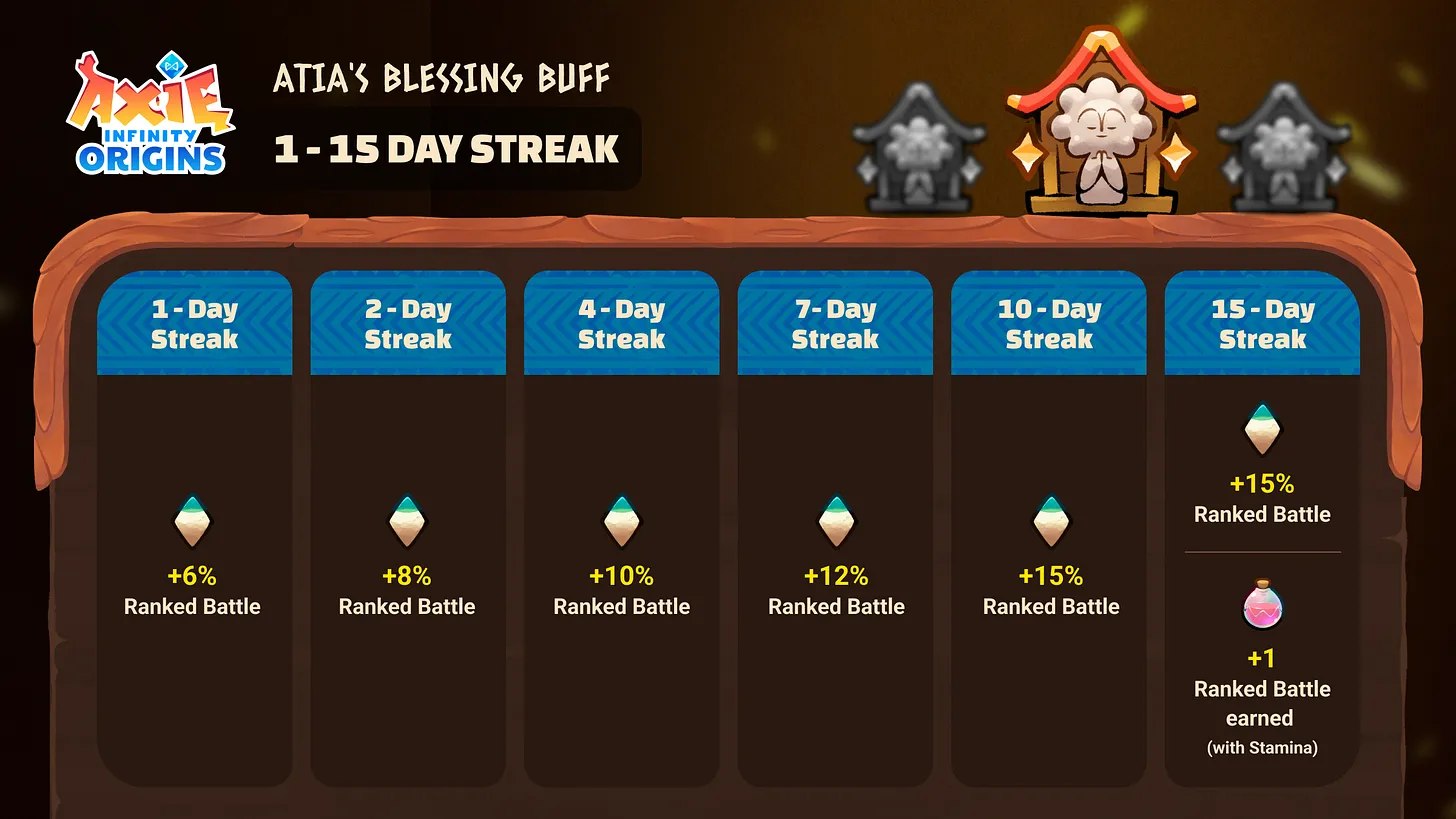 The Path to Atia's Blessing
Gaining access to Atia's Blessing is a process that ensures all Lunacians have an equal chance to reap the benefits. Doing it is simple, just follow the steps below:
Navigate to your user dashboard in App.axie.
Click on "Gain Atia's Blessing" and complete a small RON transaction.
Free RON
To express gratitude to the dedicated players of Axie Origins, Axie Infinity is offering a special gift of RON. If you have actively played Axie Origins within the past 30 days and possess a Ronin Address, you will receive RON to cover your first-week streak of Atia's Blessing.
Waste no time and play Origins now!