Axie Infinity Season 4 is Live with New Features and Exciting Updates!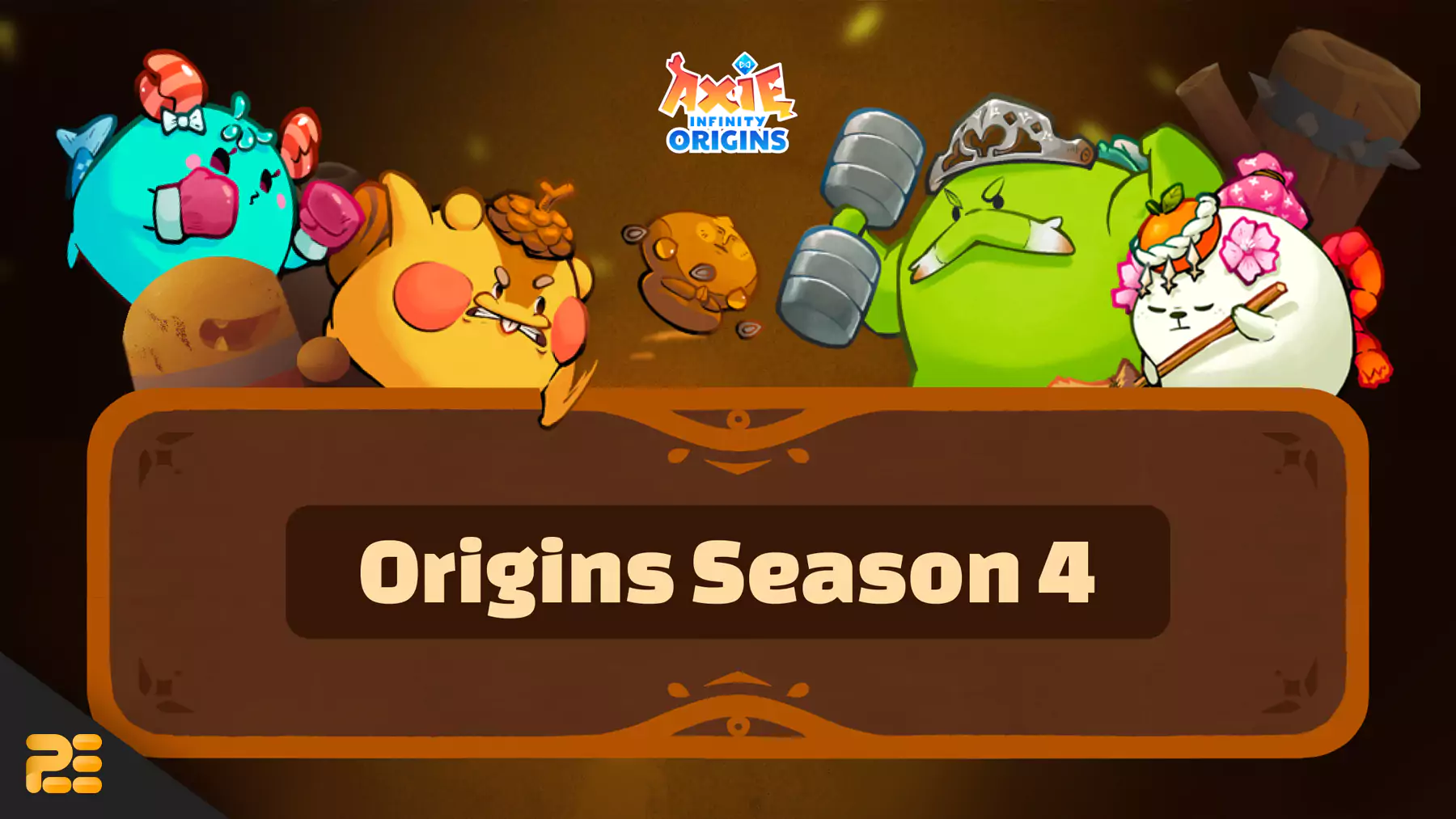 Axie Infinity has launched its Season 4 which offers a lot of new features and updates! Here's what you need to know.
Origins Season 4 is live!

– Starter Axie progression 💡
– New mechanics & card balancing ✨
– Daily/Weekly missions ✅

⚔️ The Arena awaits…

Full details 👇

📜 | https://t.co/76s5h9aeNm pic.twitter.com/5gd9SQYmw1

— Axie Infinity | #AxieOrigins, #AxieHomeland (@AxieInfinity) May 10, 2023
Competing for AXS on the Leaderboard
For those who want to compete with the strongest players in Lunacia, the total prize pool for Season 4 is 111,764 AXS! The season will last for 6 weeks, with each era lasting for 2 weeks. The Rare Era started on May 10, followed by the Epic Era on May 24, and the Mystic Era on June 7.
These adjustments were made based on community feedback, as each era has a different dynamic that appeals to different types of players.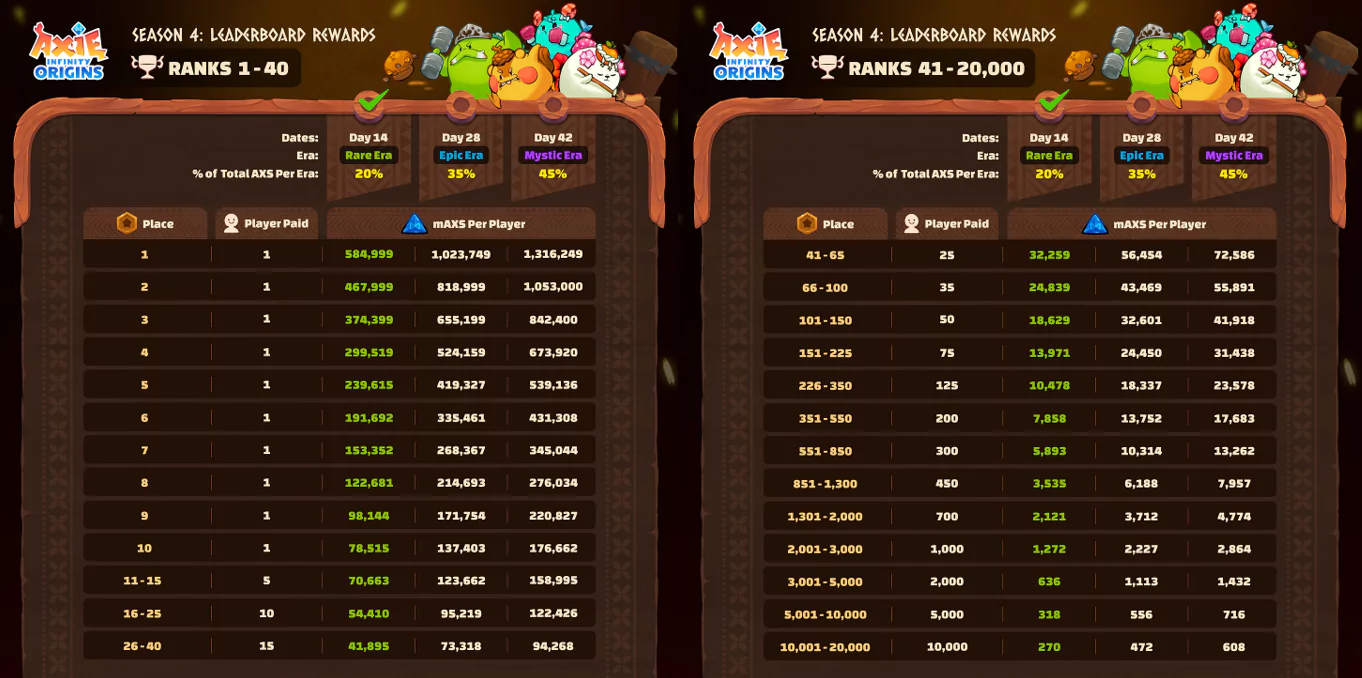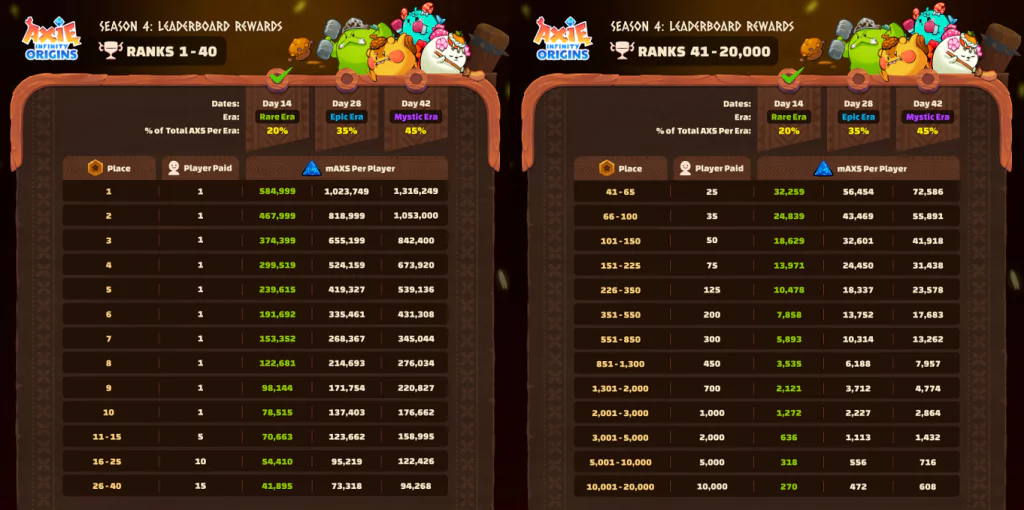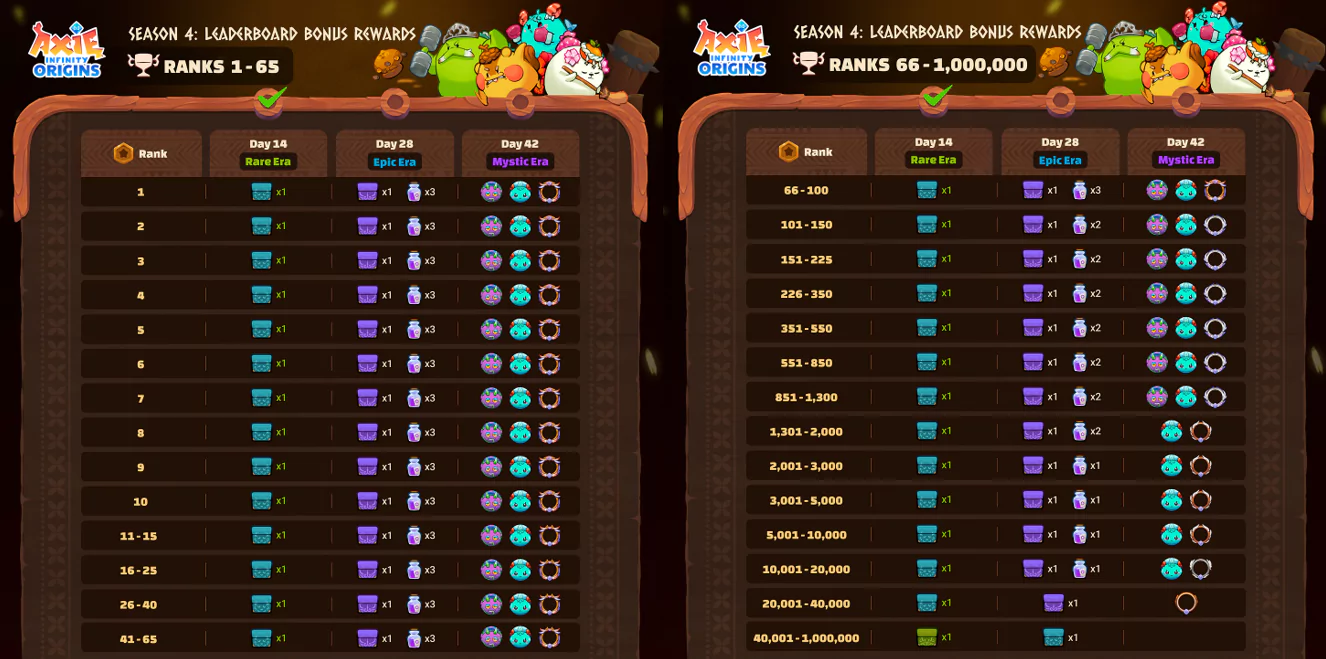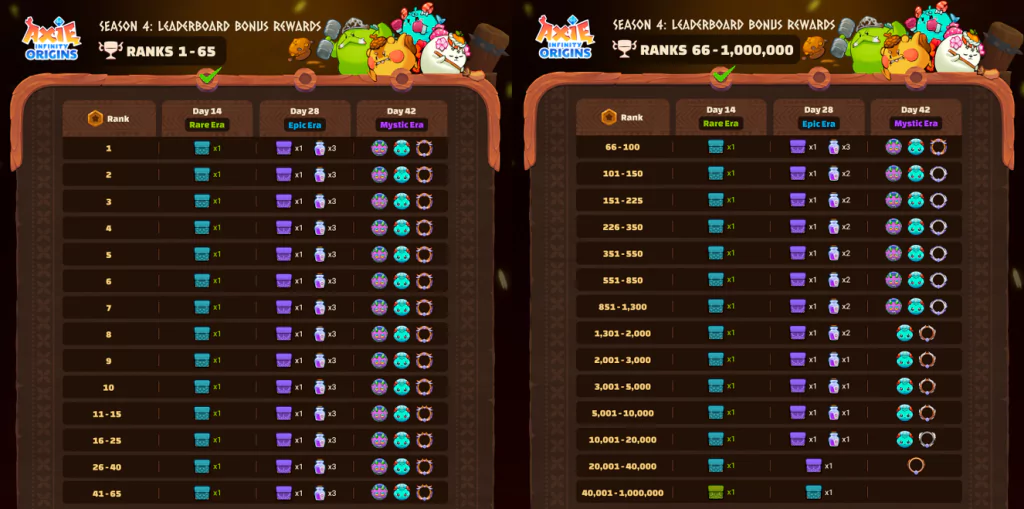 Balancing and Mechanic Updates: What's New?
The balancing and mechanic updates that were announced on April 25th are now live.
Here's a summary of the Balancing and Mechanic Updates:
Pangolin Scale now reduces DMG by 20% instead of 18%
Both players draw 4 cards in Round 2 (Turn 3 and 4)
Keep costs Energy Fragments instead of Energy
Each additional Keep costs 1 extra Energy Fragment
Unused energy is converted into Energy Fragments
These updates aim to increase the skill cap and create more outplay potential.
Faster Gameplay in Lunacia
Blitz Mode, which was introduced in March, was loved by the community for its faster-paced gameplay. In Season 4, regular Arena Mode match animations have been increased to 1.35x speed, while Blitz Mode will clock in at 1.75x speed.
Rank Changes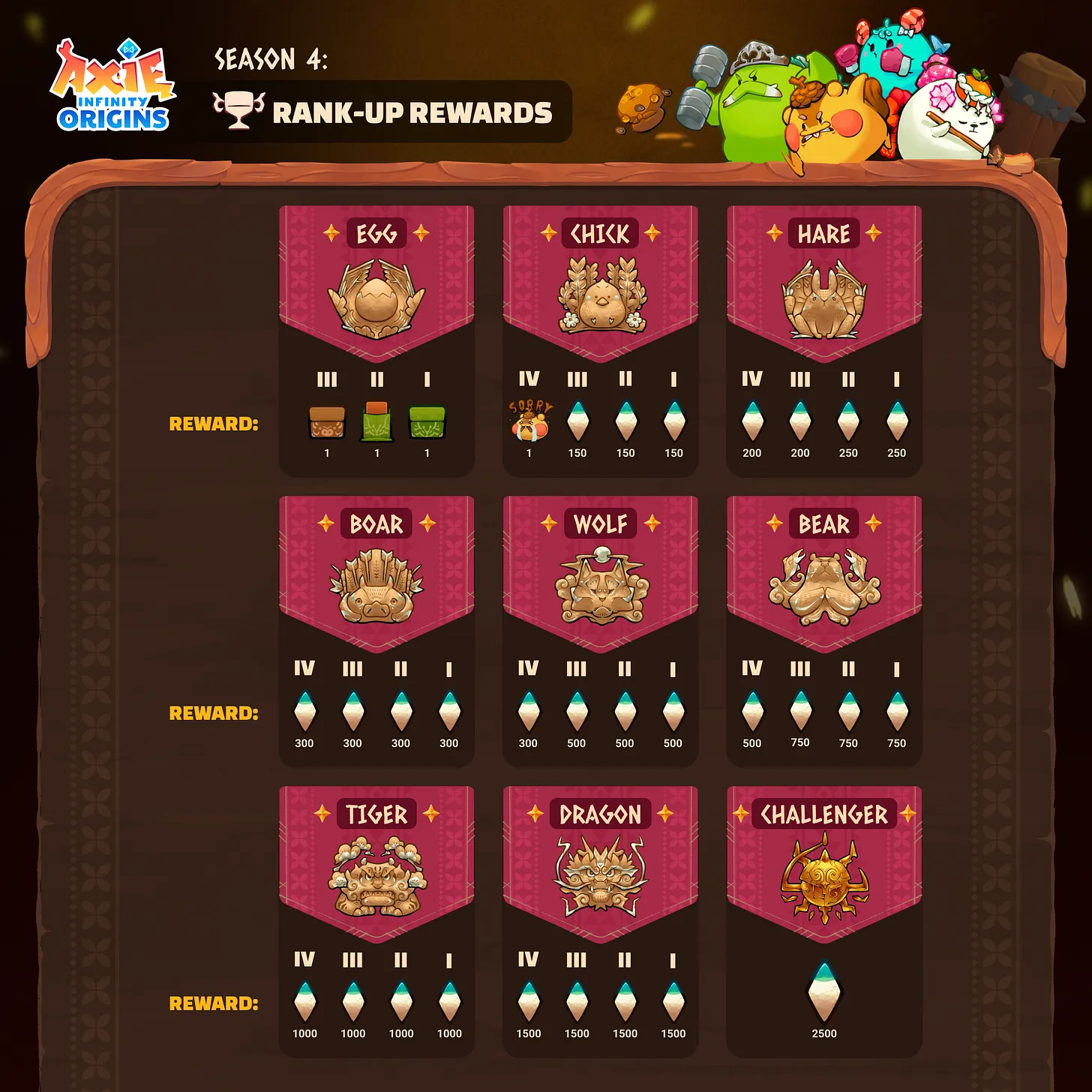 The Arena rank rewards and progression have been updated to stimulate the leaderboard. Players in the lower ranks now have more opportunities to progress faster, while players in the higher ranks will have to battle more often to keep their ranks. The update includes changes to Victory Stars earned on draws, losses, and wins for different ranks.
Missions, Class Badges, and Honor Medals
Season 4 features Daily and Weekly Missions that players can complete to earn rewards, including new Class Badges and Honor Medals. These badges and medals are the keys to promoting and enhancing starter axies, which now come with a set of starter Runes and Charms.
Starter Axie Promotions and Enhancements
Players can now promote and enhance their starter axies to acquire new skills and art. This feature provides a glimpse into how future progression systems around NFT axies might look like and offers invaluable feedback about this type of system.
These axies now start with 350 HP instead of 320, and players can unlock card enhancements using Class Badges and Honor Medals earned from Daily and Weekly Missions or won from the Mystery Box.
Esports Mode on the Main Origins Client
Axie Infinity has also added an esports mode within the main Origins client, allowing players to start esports matches with friends. All runes and charms are unlocked in this mode, while wins and losses won't affect the Origins PVP rank. This is a significant improvement in the game's competitive player experience during tournaments.
Ready to climb the leaderboard? Play Axie Infinity now and never miss great rewards!