Axie Infinity Announced Axie Halloween Contests with AXS Prizes!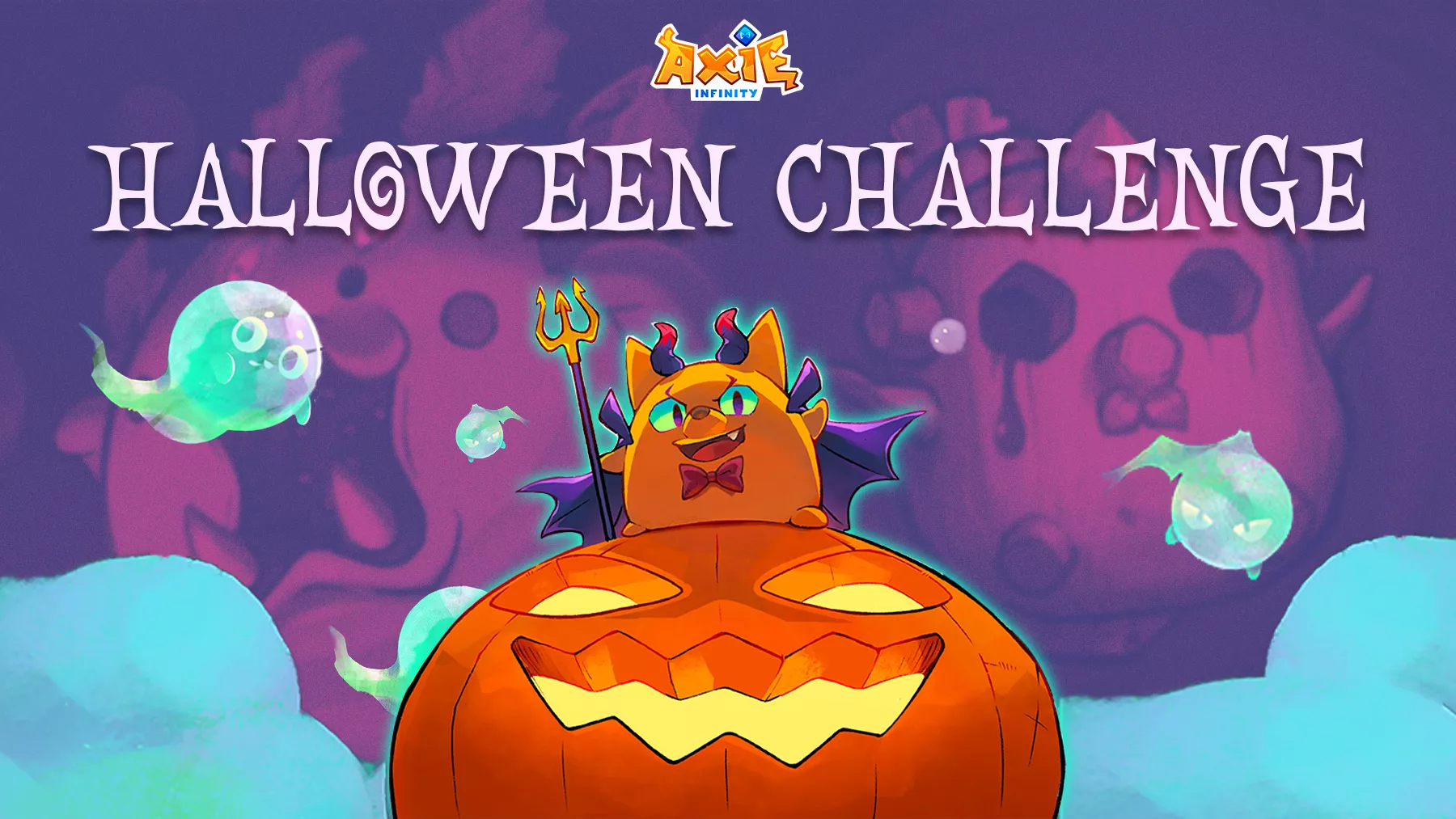 With the recent announcement of an additional 10,000 AXS rewards for Halloween Leaderboards, Axie Infinity announced additional community contests to add more fun and make this season even more spooky!
On October 20, 2022 (PHT), the official Axie Infinity Twitter account posted that there will be three unique contests during this Halloween season (or should I say, Axieween!).
This #Axieween, we're hosting 3 unique challenges to unleash the horrors lurking within the minds of our community.

Who will conjure up the darkest, spookiest axie concept and take home the grand prize of 125 AXS and a Forest Land plot?

📜 | https://t.co/mbxt4ckXiN pic.twitter.com/IBI1IdZxjc

— Axie Infinity🦇🔊 #AxieOrigins (@AxieInfinity) October 20, 2022
Make sure to check the contests out because you can win up to 125 AXS and a Forest Land plot! Anyone can join in the Halloween event contests as long as you follow the rules for each of them!
Axie Scary Story Contest
The Axie Infinity team and community is looking for some spooky stories out there! Specifically, they are looking for the dark side of Lunacia. If you think you have a scary Lunacian story in mind, don't be afraid to jump in and try submitting yours!
Participants must either create a short video with a maximum length of 1 minute and 30 seconds or write an immersive and scary short story. Note that these submissions MUST have scary themes/plot AND featuring at least one Axie.
Axie Costume Challenge
As the name of the contest suggests, the Axie Costume Challenge will be similar to a cosplay contest! But, even if you do not possess the experience in cosplaying, you can still join and showcase your best Lunacian costume for the world to see!
Participants MUST showcase a costume with an Axie theme or include an Axie within the picture.
Create an Axie Contest
No, you won't be breeding Axies for this contest! In this contest, imagination is your weapon and the sky is the limit!
Participants MUST create an Axie using daily objects. You can let your imagination run wild and use your creativity to your advantage!
Some examples: carving an Axie from a pumpkin, dressing your pet as an Axie, decorating a rock as an Axie, and many more!
Scariest Axie Challenge
In this contest, we will see who has the scariest Axie in Lunacia!
Participants MUST post their scariest Axie on Twitter to participate. Note that participants MUST own the Axies they are posting for them to be eligible for the contest. Make sure to use the hashtag #Axieween + #ScaryAxie when posting your submissions on Twitter. (Participants in the Scariest Axie Challenge do not need to fill out the submission form.)
How to Participate?
The following steps MUST be done in order to participate in the Halloween events:
Your submissions MUST be original and include an Axie in your stories, pictures, or videos.
Upload it on Twitter using the hashtag #Axieween
Submit your information through the submission form: https://skymavis.typeform.com/to/QlHCb452.
All languages are supported!
You can have multiple entries but can win only one prize.
Deadline for entries will be exactly 12AM EST on Tuesday November 1st, 2022.
The judges for the Halloween events are the following:
Contest Prize Pools
Best Overall Reward
Best entry among all contests will win an additional Forest Land plot on top of the 125 AXS for 1st place in category.
Axie Scary Story Contest
1st: 125 AXS
2nd: 75 AXS
3rd: 50 AXS
Axie Costume Challenge
1st: 125 AXS
2nd: 75 AXS
3rd: 50 AXS
Create an Axie Contest
1st: 125 AXS
2nd: 75 AXS
3rd: 50 AXS
Scariest Axie Challenge
1st to 10th: 1 Aave Phantom Altar each
Everyone is excited to witness the creativity of Lunacians. We are looking forward to seeing your submissions online and good luck!