CryptoCity Metaverse | Another Devastating Rugpull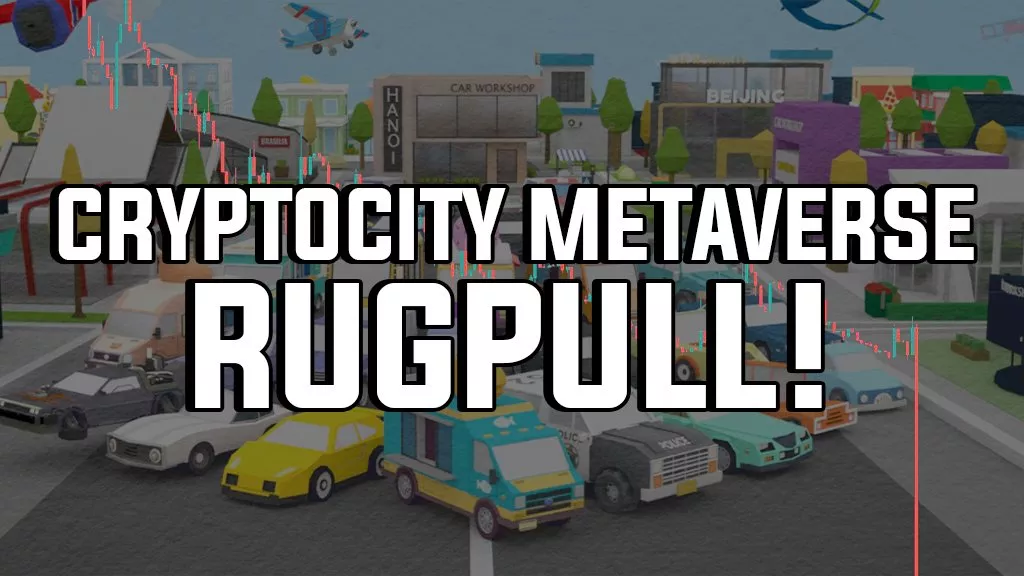 It seems that in the wild and brave new world of the play-to-earn (P2E) and non-fungible token (NFT) gaming spaces, there will always be some projects that will break people's hearts and turn everyone's dreams into dust.
CryptoCity Metaverse
CryptoCars, a nominally "play-to-earn" game that has been initially hailed for its bright and Supercell-like visuals as well as a vibrant and rapidly growing community, has officially disappeared off the radar as of today, January 28, after the entire coin suddenly collapsed in value in a multi-level rugpull (apparently, the rugpull happened in multiple stages).
It is one of a long list of similarly-named titles such as CryptoGuards and CryptoPlanes (known together as the CryptoCity metaverse), which have seen their values drop by up to almost 99.5% of their value over the past few days. Yes, it's not a joke. You're reading it right. All of the coins' respective values have been wiped out!
Telltale Signs of a Rugpull
On Telegram, the developers have announced that they will take a Lunar New Year's break and that they'll be back with new updates. However, they locked access to the group chats. Also, they closed the trading of tokens. This means that the developers and their presumed accomplices were more than free to sell off whatever market value these projects had and have it all for themselves. In addition, it seems that the developers have erased their public profiles from the projects, which is a telltale sign that they're not planning to engage with the community in an active manner.
The developers' website and their official Telegram channels are unreachable at the moment. However, their respective Discord channels, Twitter handles, and Facebook pages still exist. The last post for the CryptoCars Twitter page was almost a week ago. Furthermore, the CryptoCars website is still accessible as of the moment, showing an official total of 720,984 players and 583,663 cars. On top of that, over 247 million in-game transactions are on record. At its peak, CryptoCars was almost worth $2 per token, while its sister projects, CryptoPlanes and CryptoGuards, were worth $7 and $11, respectively. Even just a couple of days ago, the developers were heavily marketing the game across multiple social media platforms.
CryptoCity Rugpull Effects
Thus far, the rugpull has caused thousands of retail investors worldwide to lose varying amounts of investments. Some claimed to have lost thousands of dollars worth of assets from the ensuing buy-off. Given the fact that many places worldwide are still trying to bounce back from the economic woes caused by the global pandemic, this rugpull represents a huge and possibly irreplaceable financial loss for these investors.
Once again, this case serves as a timely reminder to really do the needed background checks before putting money into P2E and NFT projects out there.