Breaking NFT Barriers with Breach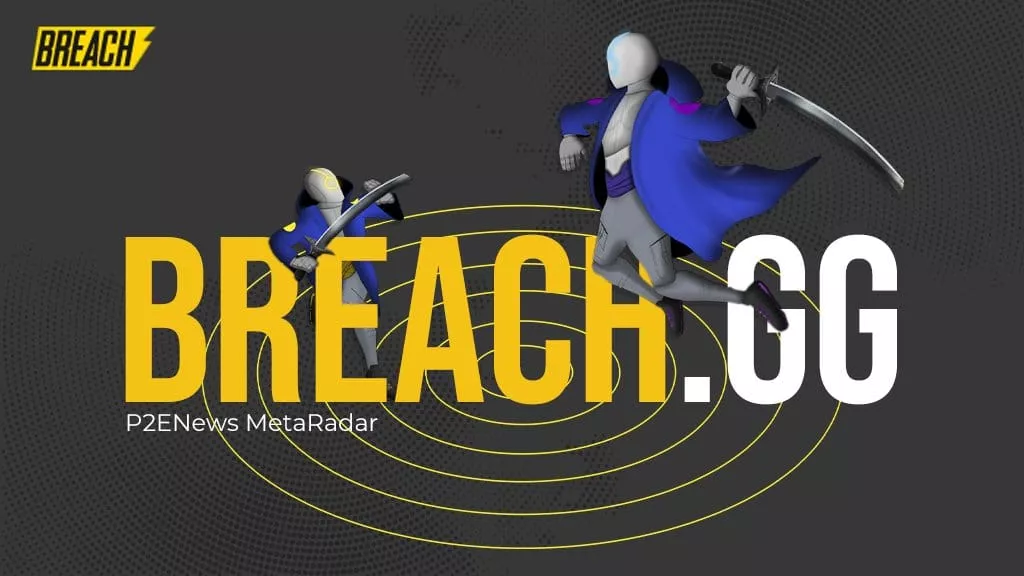 What if there was a game that turned you into a non-fungible token (NFT)? What if that NFT leveled up as you leveled up in real life? And what if you could earn from your own NFT while you play it within the comfort of your home? What if you were rewarded for making content both in real life and online?
Apparently, a group of developers and designers are aiming to do just that (and more!) through a project called Breach on the Terra Luna Chain.
What is Breach?
Breach aims to be a game, metaverse, content hub, social media site, and gaming platform all at once. The developers of this project aim to utilize Breach as a multi-faceted platform that would combine the novelty "social aspects of media" on the blockchain through an interface called Breach Social, the functionality of being able to host third-party on-chain games on the Breach Multiverse and the now-ubiquitous feature of having players own every asset that they produce, mint, and earn – which is intended to be the central identity of Breach.
To put it into layman's terms, Breach aims to be an integrated digital community. Essentially a rough estimation would be combining Facebook and Steam – but for blockchain games.
At this point in time, the game is still in its initial development and conceptualization stage, as evidenced by the fact that they are still collecting emails for the pre-registration process.
What are its stand-out features?
Here are the main features of the platform:
In Breach, everyone will have NFTs with different features depending on their visible online presence. This means that every single player will have a unique set of attributes and abilities. A content creator may have a different NFT avatar from a CEO or hardcore gamer.

There will be many games on the platform, both hosted (i.e. developed by third-party companies) and native (i.e. developed by Breach itself).

Players gain experience and attributes through their interactions in the real world.

The platform will be extensively integrated with numerous other platforms and websites, marketplaces, forums, and other tools.

There will be browser extensions for matchmaking purposes (thus ensuring faster matchup times for players using the platform). And it can also be assumed that Breach will either have its in-house anti-cheat. Or they will get a third-party partner to produce the anti-cheat along with the matchmaking system.
What is their online footprint?
They have a full suite of official socials on their website, along with a roadmap and the LinkedIn accounts of the core team members of the game.
Based on this heavy public presence, we can safely say that they are here to attempt to make the concept come to life, at least at the time ıf writing.
When do they plan to roll it out?
Breach is steadily developing their NFT project. They are aiming to have an IDO and seed round within this quarter or the next, with full functionality to commence during the final quarter of 2022 and a target user base of more than one million active players.
Opinions
Since Breach already aims to turn everyone's online identities into an NFT, they might just as well turn it up to eleven while they're at it.
One feature that would bring this project to the next level would be to allow the scraping of all sorts of media (writeups, videos, art). Pieces created by both gaming and non-gaming creators, turning them into unique in-game/in-metaverse powerups.
This would incentivize those who are taking time to put out quality content that's actually of value and relevance in real life, instead of rehashing and regurgitating old content.
Overall Thoughts
If this project takes off, this will represent one of the craziest breakthroughs in blockchain gaming. After all, this project has to surmount multiple challenges in terms of scraping data. And then turning it into active, playable NFTs that are of value. This goes without saying that the future of the game would depend on how the developers implement their roadmap. Personally, we at P2E News do hope that they continue to develop the project. And hopefully, it will provide another door for gamers to experience the burgeoning metaverse!
__________
DISCLAIMER: None of the writings on the website constitute financial advice: P2E News is intended to be a P2E gaming news and updates portal, discussion hub and content/opinion/review aggregator. Please do your own research before investing in any NFT/P2E game out there. Better yet, consult someone within the profession to form an informed stance on your possible investments. For more leaks, news, and tutorials, always check in at P2ENews.com and follow us on social media.