Another title enters the NFT gaming space in 2022!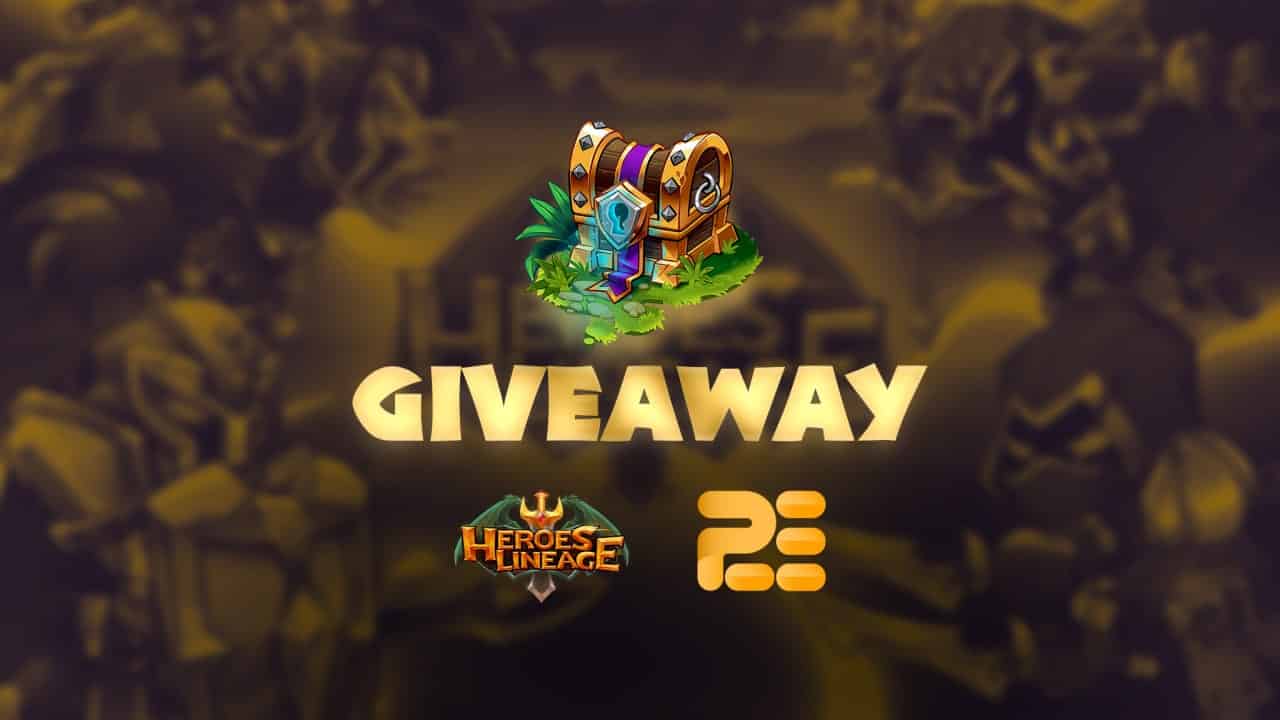 Heroes Lineage is a medieval fantasy-themed NFT game focused on strategic combat and group multiplayer content.
The game claims to have an ingenious ecosystem where investors with little or no time to play can also participate significantly within the world by purchasing infrastructure (Catacombs and Castles) which generates passive income.
This, in turn, will be used by the rest of the players to progress, benefiting both parties (players and investors).
The game aims to be an interactive, engaging, and skill-based P2E gaming title. It does not target players who want to be able to win through RNG or auto-battle mechanics; on the contrary, it aims for players to play the game and apply some strategy to complete their objectives.
How to play Heroes Lineage?
To play Heroes Lineage, players will need a minimum of four (4) heroes. With a maximum capacity of 32 heroes, there's a certain depth and versatility to the lineups that you can bring into the game!
The goal of the game is to develop your heroes and reach their maximum potential both in team and level to reach the maximum level zones, also known as the endgame. It is clear that the endgame is the most challenging content of the game; however, it also gives players the best in-game rewards possible.
You will have to progress through the different areas of the world while gaining equipment (to level up and specialize your unit compositions) and experience rewards. The more level and equipment the different zones require, the greater your rewards will be.
The game's content will be composed of different modes for both single-player and group play. This means that having a varied combination of heroes to alternate in your battle group will be advantageous for certain situations. Leveling up several characters will open up your range of possibilities, so we recommend having a varied set of heroes and leveling them up together.
What does the tokenomics look like?
The distribution of the token is as follows:
Game rewards: 50% (150,000,000) – Very generous indeed!
Team: 10% (30,000,000) – Typical rate.
Liquidity/Listing: 10% (30,000,000) – Most probably for vesting and financial instrumentation purposes.
Marketing and Community: 9% (27,000,000) – This should be the fund for raising awareness of the project.
Company: 5% (15,000,000)
Advisors: 2% (6,000,000) – Wondering who will advise the project.
Seed Sale: 4% (12,000,000) – A way to attract institutional funding.
IEO Phase 1: 3% (9,000,000) – Funding by tranches.
IEO Phase 2: 3% (9,000,000)
IEO Phase 3: 4% (12,000,000) – For a total of 10 percent of the whole ecosystem.
What is the roadmap of the game?
The roadmap is quite packed, so here's a quick visual for you!
(Place picture of roadmap)
Who are the people behind the project?
The project is led by a Europe-based multinational team. Currently, there are less than 10 profiles on the official website.
Meanwhile, their stated partners include Polygon Studio, Bit2Me, Nodeseeds, Shadowlock Games, Epicpanda Games, Creo, and OARO, among others. It should be noted that there are no large institutional investors yet at the time of writing, though this could change somewhere later down the line.
What do you think about Heroes Lineage? Is it something that you would consider playing?
Check out the demo version for Android and PC
Heroes lineage has also recently launched its demo version which can be downloaded for Android and PC. We've tested the game, and let us tell you that it's a gem!
… and Here's a Giveaway for You!
Heroes Lineage and P2E News are handling a giveaway for our readers out there! Prizes in the raffle will be composed of $200 among 20 winners and 10 chests among 10 winners, with details to follow!
Having the presale set for July 20, the team decided to host a gleam for their entire community.
The WINNERS of the gleam will have access to a whitelist and will have a cumulative 20% discount! This means that if you buy 4 chests you will have a 10% discount and if you are on our whitelist you will have a 30% discount.
Start: June 30 2:00 UTC:
End: July 18: 00:00 UTC
More details: https://gleam.io/competitions/KgAwX-heroes-lineage-gen-1-whitelist
Here are the official handles for Heroes Lineage:
Heroes Lineage (@Heroes_Lineage) / Twitter