My Master War NFT Game | The Takedown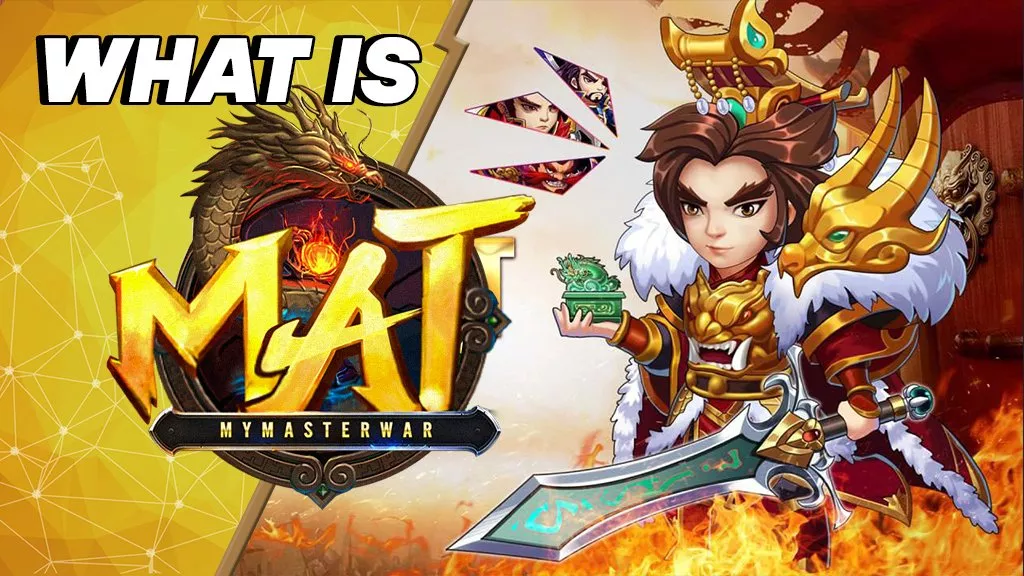 Have you heard of My Master War yet? If you're a fan of Chinese history, mythology, or strategic war game – then this new NFT game may be the one for you!
What is My Master War?
My Master War, developed by MyMasterWar Lab Ltd., is a non-fungible token (NFT) game. The game is currently available on Android devices – with an iOS version coming soon! However, the good thing about the game is that you can play it on web browsers through both your mobile and computer!
My Master War is an engaging and interesting game for the genre that it occupies. In the game, you command generals (along with their armies) and go on both single-player and multiplayer campaigns. You can win over relatively stronger opponents if you know how to use your army composition pretty well. Set in the Three Kingdoms period, the game features both historical and fictional characters from all factions involved in the era. Even players who don't know Chinese history may have heard about Liu Bei, Cao Cao, and Lu Bu!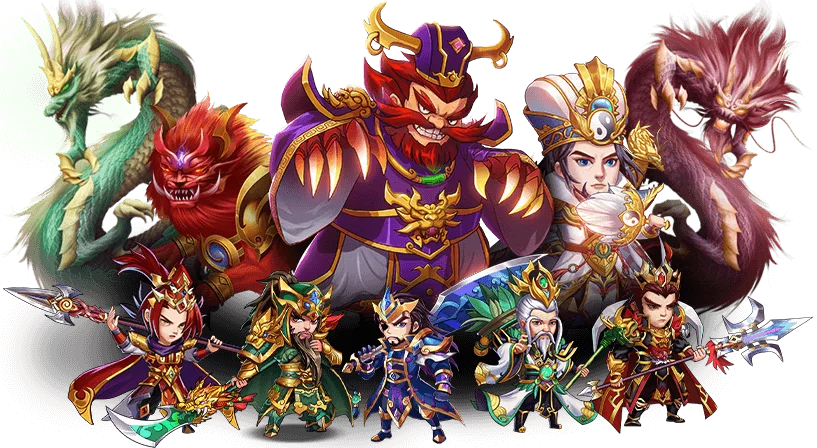 How Do You Play? 
To play the game, you first have to register for an account. Afterward, you redirect to the game and start a multi-level tutorial that allows you to get familiar with the game's features, mechanics, and storyline.
To become stronger, you need to have gold and silver. One can gain both of them in the game! Given its genre, it's inevitable that it will include both pay-to-win and VIP features – both of which are accessible by using MAT!
As a player, you are given a limited amount of energy in each game mode – thus, you need to be strategetic about how you spend your energy. You command a limited number of generals on the field; as such, you have to rely on positioning, upgrading, and having good timing in order to win your battles in the best way possible.
Within the campaign, you get three stars for the following achievements:
1 star for winning the level

1 star for winning within 60 seconds

1 star for not going down below a set level of HP
You can also repeat the level a set number of times in a single day. Also, as you clear each zone, you get extra rewards that allow you to upgrade your heroes and even get new ones along the way.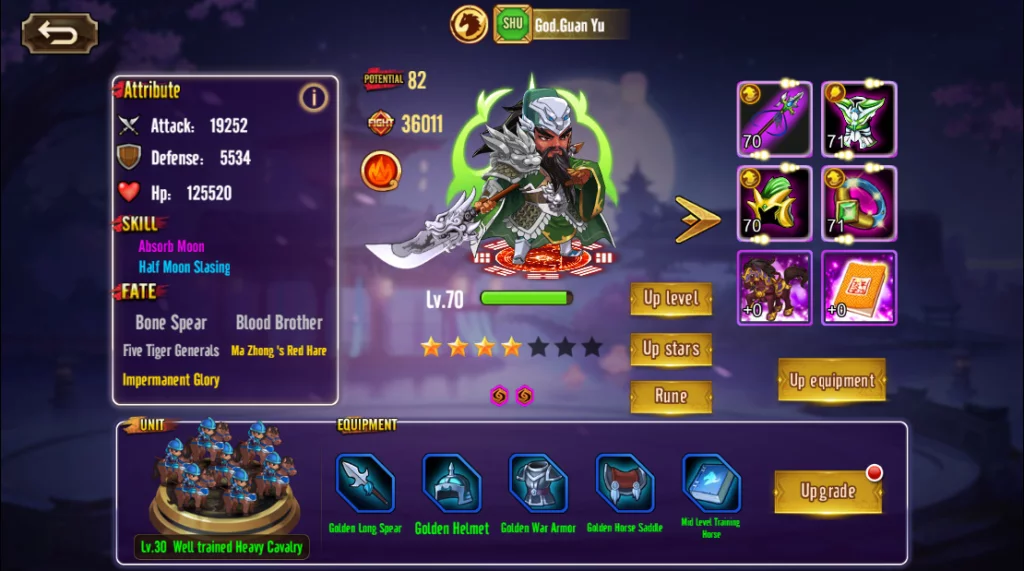 The Arena and Other Game Modes
Later on, when you reach a certain level, you can go into the Arena. You cannot use abilities – which means that the playing field is determined by the innate strength and bonuses that your army gets. Essentially the better your characters are, the bigger chances you have to win against other players.
To fight in the Arena, you choose the person to fight from a list of players. You get rewards and ranking points for every win in the game mode. However, we should warn you that players in the Arena tend to have accounts with a strength of 50000 and above. For reference, you start with 2500-3000 strength in the game, give or take.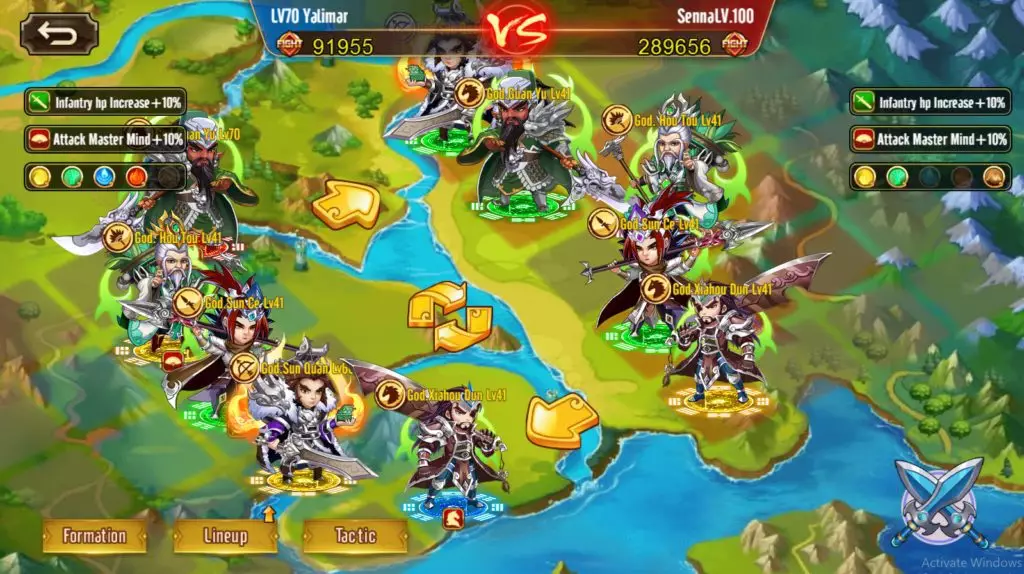 There are also other game modes that allow the game to enjoy the game even further! You can battle world bosses, fight national wars, squad battles, and more! In short, there's a lot of replayability to this game.
How to Earn MAT Coins? 
When it comes to earning from the game, there are multiple ways to gain MAT coins:
Investing and staking

Referrals

Actively playing different game modes (single-player, Arena, national war, etc.)

Selling NFTs gained in-game on the marketplace

Collecting rare items

Other types of competitions and events as determined by the developers
Challenges For Gamers 
Obviously, the game is not perfect at the moment. To start with, the game's English needs work. Considering that this is a blockchain game aimed at an international audience, they should ensure that the game is functionally and aesthetically accessible to its players. It's a given that they have spent time, money, and effort to make a game like this – so why not spend a bit more in making the user interface language easier to navigate?
In addition, the game lags behind in the graphics department, though it might help a bit in keeping up with the general theme of the game. Still, it's already 2022, and the developers of MyMasterWar should already understand that having pleasing aesthetics plays a crucial role in ensuring a wholesome P2E and NFT gaming experience.
Finally, it's not optimized for all mobile devices. Some of them may have difficulties running the game itself (lags, bugs, etc.). However, the developers must be actively taking steps to optimize their game going forward.
Will You Join In On This NFT Game and Try My Master War? 
Still, overall, it's a P2E game that one can play for hours on end, especially for the strategy game fans out there. The entry needed for having NFTs that can gain you MAT is pretty affordable too.
With multiple high-profile Vietnamese developers on the project, My Master War is backed by investors such as Animoca (the company behind the Crazy Kings franchise), Icetea Labs, and Red Kite, among others. In addition, it has been vetted by the leading blockchain auditing platform CertiK. All things considered, it may be worth checking out!
If you love the setting and atmosphere of Romance of Three Kingdoms, then this one's for you!
__________
DISCLAIMER: None of the writings on the website constitute financial advice: P2E News is intended to be a P2E gaming news and updates portal, discussion hub and content/opinion/review aggregator. Please do your own research before investing in any NFT/P2E game out there. Better yet, consult someone within the profession to form an informed stance on your possible investments. For more leaks, news, and tutorials, always check in at P2ENews.com and follow us on social media.