Korean game studio to launch casual NFT game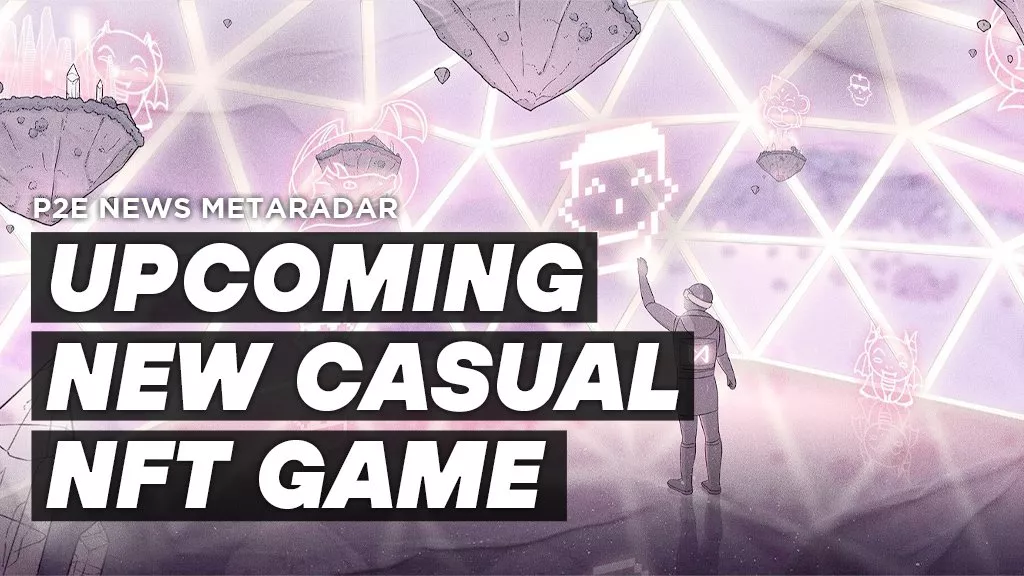 It seems that the casual NFT game trend continues in full steam as more projects enter the space this 2022.
Nada Digital, a Korean gaming studio that developed the merge tower defense game Slime Random Defense, has opened its doors for pre-registration on Google Play for a blockchain NFT version of the abovementioned game called "Slime World." It currently accepts applications from players from all over the world. However, the studio is yet to announce its global launch date.
One thing to note is that the studio has increased its ad spending are building their social media presence. This kind of hints that they plan to begin transplanting the game into the blockchain pretty soon.
Slime World: A New Casual NFT Game
In the original game, players had to summon three types of slimes to defeat their opponents within a limited time frame. Red slimes dish out lots of damage. Blue slimes freeze the enemy in place. And finally, yellow slimes do a lot of chain damage. The arena is made of a circular track with an exit at one end and limited resources that could get inside the mines of Slime Random Defense. As such, strategy, min-maxing, and prioritization are the key elements of playing this game. Especially as one goes through higher levels with beefier opponents.
According to the initial press release by the studio, players can get a utility token called "Olihar Steel" (OLIHAR) that they could use to buy NADA tokens (i.e. governance tokens) and NFTs. Players can also use it to buy tradeable materials, and do certain upgrades and customizations in the game. It is also hinted in the press release that OLIHAR would play a similar role to how TOWER is used in Crazy Defense Heroes (CDH). Players would be able to trade OLIHAR on the market and even re-invest them back in the game.
Nada Digital intends to cap the supply limit of NADA tokens to 10 million, with the studio supporting content and quality-of-life upgrades for the game further down the line.
Analysis and Comments
Since there are already models for casual NFT games (such as CDH), we can assume that the NFTs will have unique qualities that will bring different types of utility to their owners, both in-game and as a form of governance.
As of writing, Nada Digital has yet to launch an official website. This means that there's no English roadmap/litepaper currently released to the public. However, we've noticed they've had a few press releases on Chinese and Korean language news outlets. In addition, the studio is yet to announce its partners and key investors. So the road towards the launch of the game is still far away at the moment.
Are you a fan of the merging tower defense genre? Would you play this game once it is released?
__________
DISCLAIMER: None of the writings on the website constitute financial advice: P2E News is intended to be a P2E gaming news and updates portal, discussion hub and content/opinion/review aggregator. Please do your own research before investing in any NFT/P2E game out there. Better yet, consult someone within the profession to form an informed stance on your possible investments. For more leaks, news, and tutorials, always check in at P2ENews.com and follow us on social media.