Top 5 NFT Games in 2022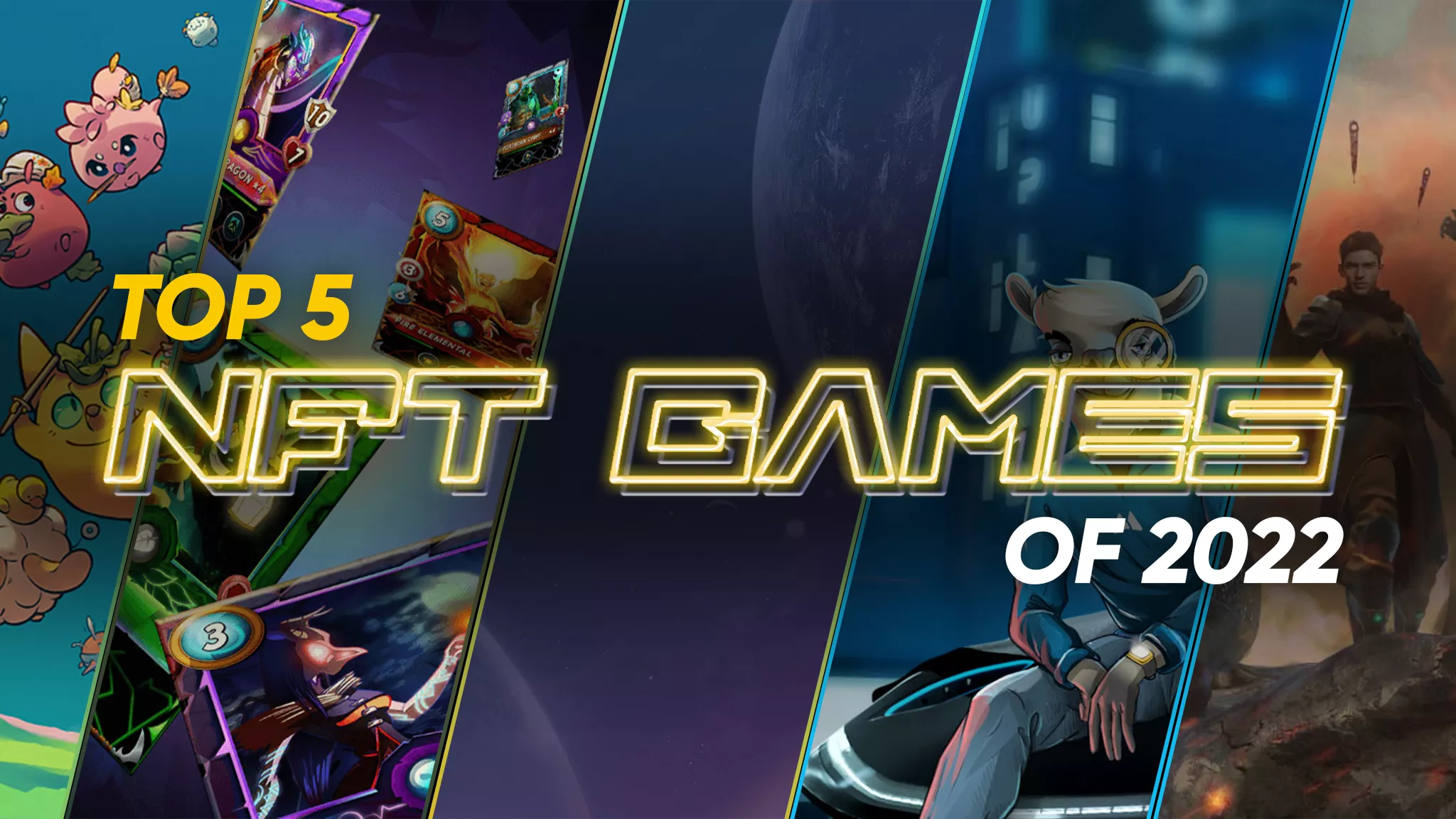 NFT and P2E games have exploded in popularity over the past few years. Many titles have been released, but there are certainly a couple of them out there that stood out.
Without further ado, here are our top five picks for the best NFT games of 2022:
Alien Worlds
If you are a fan of exploration and building empires in space, then Alien Worlds is for you. You don't just see new planets and colonize them; you can actually strategize and engage in some old-fashioned politics with thousands of players from all over the world – thus ensuring that your empire(s) are among the strongest in the in-game metaverse!
With one of the most active and engaging communities in the NFT gaming space today and backed by a game that works without even having a NFT component, Alien Worlds is definitely one of, if not the best blockchain games out there right now.
Splinterlands
It's a card game on the blockchain. Admittedly, it's also extremely competitive and engaging!
Considered to be the next generation of collectible card games (CCG), Splinterlands allows players to collect cards of varying rarity, trade new ones with players worldwide, and battle against the best from all over the globe.
Given that the game fuses the collectability and resale value of physical card games with the convenience and speed of an online digital game, it has proven to be a popular title in the metaverse, with tens of thousands of players playing Splinterlands every single day. Not bad for a CCG!
Upland
Are you a fan of selling and buying properties in the metaverse? Are you looking forward to earning money from them? Are you someone who's good at appraising digital properties? If you are all of these things, you should definitely play Upland!
Here's the thing: As long as you know how to play your cards right, Upland is a game that allows you to advance without spending a single cent – though buying into the game certainly makes the process faster.
Take note that Upland has been around for quite a long time now (it is developed on EOS) and yet, its appeal and magic still remains strong among a wide range of players from all over the world.
As a result, Upland is not just one of the top P2E games in the world, but also a franchise with very long longevity!
Axie Infinity
The fact that Axie still exists in this list despite all the challenges that Sky Mavis has faced over the past few months is nothing short of a miracle. Attesting to this reality is the fact that it is still one of the most active games in the space, even as it lost hundreds of thousands of players in recent memory.
Axie is still one of those games that define what the NFT and P2E spaces look like at the moment – and as such deserves a place in the list!
Wizardia
Wizardia is one of those rare gems in the NFT and P2E gaming space that show a lot of promise: They have just sold out their first five batches of NFT offerings and are on their way towards finishing their sixth sale, which shows the trust of players towards this project!
As a high-quality P2E strategy game, it has three main fundamentals: innovative turn-based combat, player-decision driven game evolution and upgrade-based character progression. In other words, each player has to think carefully before making a decision for their respective characters. Players can participate and specialize in different game modes such as single-player and multiplayer battles, base-building and exploration, spellcraft and research of crafting recipes.
With these elements, Wizardia earns its place as one of 2022's top NFT games!
Conclusion
Even in the winter that is 2022, there are still games that stand out indeed – and the spread of titles displayed on this list show that there's indeed something for everyone!
What do you think about these games? Let us know!