Pegaxy Will Celebrate its First Anniversary with a Giveaway and Pega Insider 7!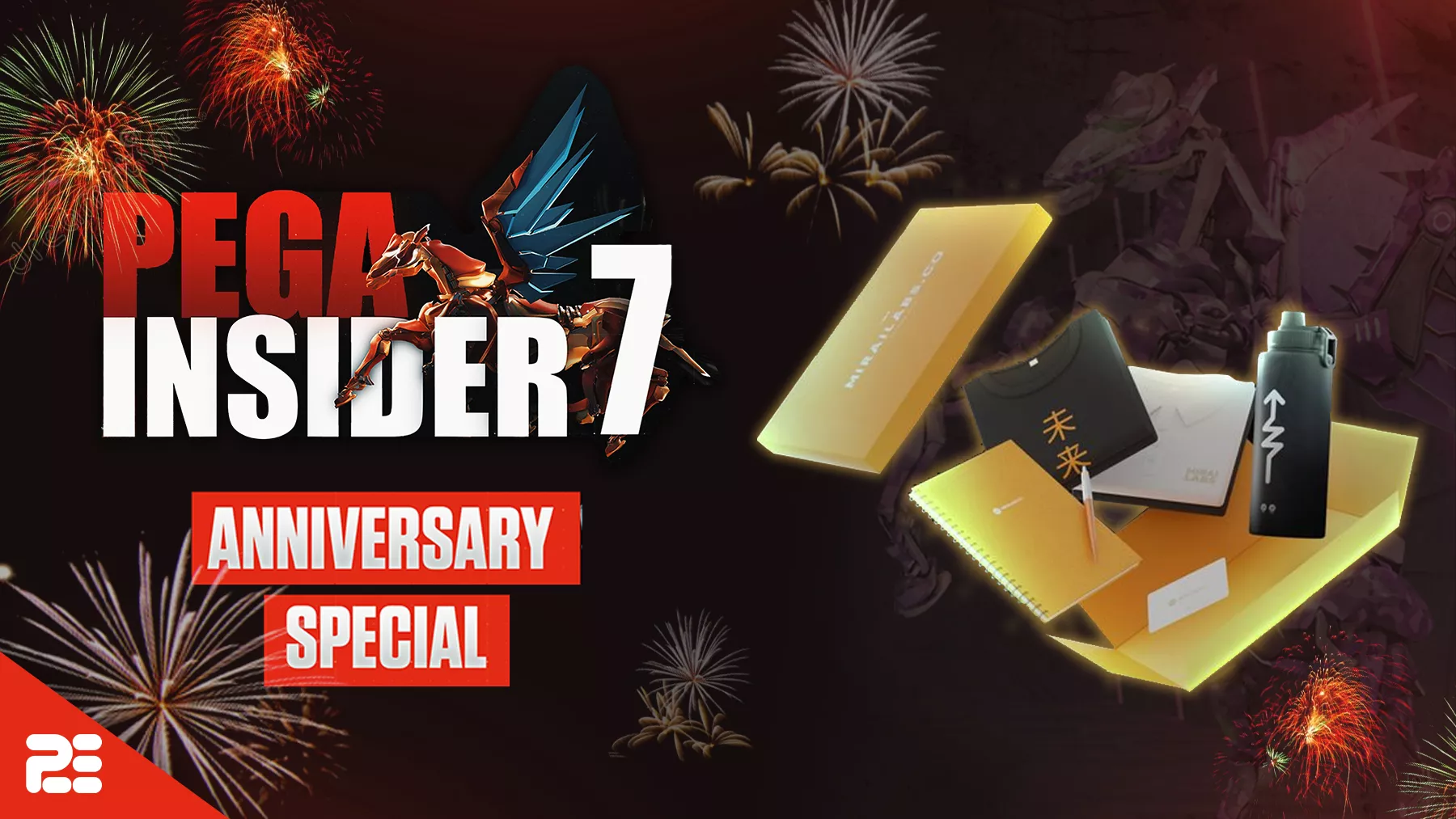 Not all projects remain engaged, dynamic, and progressing as they age. Pegaxy has shown that, regardless of the market condition, the team will continue to build incredible products for the foreseeable future! That is certainly worthy of a celebration on the first anniversary. Pegaxy prepared a giveaway and Pega Insider 7 for this.
Before we get you informed with the details of the celebration, let us all recall what is Pegaxy and its remarkable milestones.
What is Pegaxy?
Pegaxy is a horse racing game with futuristic mythological styling. Here, Pegas are descendants of the mighty Pegasus, the mythical winged horse. Within the game, players can breed, rent, sell, and of course, race their Pega to earn VIS tokens or in-game consumables. VIS tokens can then be exchanged for fiat currency. The game launched last November 15, 2021.
The game was founded by Ken Pham (CEO), Corey Wilton (CMO), and Steve Nguyen (CTO). However, Ken eventually left the team due to the mutual agreement of the board of directors. Currently, Corey serves as the CEO and Steve is still the CTO. Click here to learn more about the Pegaxy team.
Remarkable Milestones
1. Pegaxy Raised $2.5M in just weeks with industry giants. The strategic private sale of the platform's native $PGX Token has ended with $2,500,000 raised. The funding assisted in the expansion of Pegaxy team and the development of the game. If you want to know more details about this, read here.
2. The NFT sale was sold out in 20 minutes. The NFT sale happened on October 29, 2021. The NFTs were minted as tickets and were eventually "claimed" to reveal their real appearance.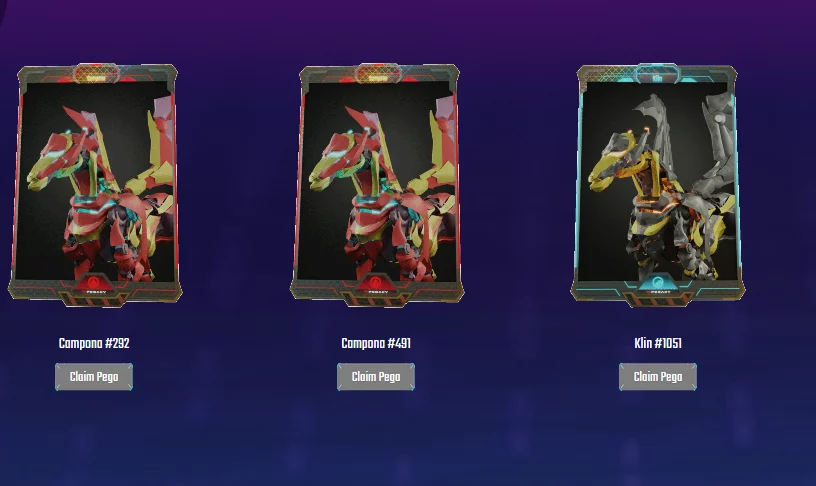 Here are some of the highlights for you all! 🙌🏼

From the bottom of our hearts, we would like to thank everyone who joined the sale! 😌❤️ It wouldn't have been a success without your overwhelming support. 😤

Our next stop, IDO! See you there! 😎 pic.twitter.com/gXZXTiu0TK

— Pegaxy (@PegaxyOfficial) November 1, 2021
3. Pegaxy ranked no. 1 at Polygon in terms of sales volume. Yes, this happened after 18 days when Pegaxy launched!
Not bad, Pegaxians! 💜👑 We landed on the #1 spot at @0xPolygon Top Games list for 30 days in sales volume according to @DappRadar ! (We only launched 18 days ago!)

Shoutout to the Pegaxian community! 🐎 Let's continue to achieve greater heights together. 😤

Ready to race? 🏁 pic.twitter.com/Kt8yCojyE8

— Pegaxy (@PegaxyOfficial) December 4, 2021
4. A Pega was sold for $120,000 or P6,040,000. How incredible, a Hoz Pega was sold for 6 million pesos in December 2021! Now, a Pega can be purchased for as low as $0.22 or P12.85.
Male Founding Hoz (#1524) just SOLD at whooping $120,000 or ₱6,040,800!
This one is a solid proof that community has the power to make Pegaxy to the next level in the metaverse! 💪

Check Transaction Hash here: https://t.co/tjAFLuCy8H

MORE achievement for PEGAXY Community! 🎉 pic.twitter.com/8nEQNktH1b

— Triple Crown Guild (@TripleCrown_TCG) December 12, 2021
5. High values of PGX and VIS in February 2021. VIS reached its ATH (All Time High) on February 3, 2022, at $0.2565 or P14.98.

PGX reached its ATH on February 1, 2022, at $1.05 or P61.34.

Currently, VIS costs $0.0001456 or P0.0085, while PGX costs $0.006585 or P0.38.
First Anniversary Giveaway
Pegaxy announced on November 4th that Mirai Labs, the game development company behind Pegaxy, is giving away their Premium Merch Box to one lucky Pegaxian.
Are you ready for another giveaway? 🎆✨

In celebration of Pegaxy's 1st Anniversary, Mirai Labs is giving away their Premium Merch Box to one (1) lucky Pegaxian! The winner will be announced during the Pega Insider Live. 🧡

(1/4) pic.twitter.com/7YqLioiHGb

— Pegaxy (@PegaxyOfficial) November 4, 2022
What's in the box?
The box contains the following unique items:
1 Parker Pen
1 Spring Notebook
Mirai Authenticity Card / Greeting Card
1 Tumbler
2 Shirt (Mirai & Samurai)
2 Uniqlo Polo with Mirai Logo
How to participate?
1. Follow our social media accounts & join our discord server! Facebook: https://facebook.com/PegaxyOfficial Twitter: https://twitter.com/PegaxyOfficial Twitch: https://twitch.tv/pegaxyofficial Discord: https://discord.gg/pegaxy
2. Like & share this post with your friends
3. Comment "Happy 1st Anniversary, Pegaxy!"
Note that you can participate via Twitter or Facebook. Just make sure to follow the instructions given above. The winner will be announced during the Pega Insider Live.
The comeback of Pega Insider
The previous Pega Insider 6 took place 7 months ago, on April 13, 2022! Pega Insider episodes are live-streamed on Pegaxy's Twitch and uploaded to Pegaxy's YouTube channel. But this time, the upcoming episode is extra special because it's part of Pegaxy's First Anniversary celebration! The CEO, Corey Wilton, will host the Pega Insider 7 event.
The Pega Insider 7 will happen on November 11, 2022 at 11:00 AM UTC. The topics to be discussed are Pegaxy's upcoming updates, achievements, and more.
We're back for another episode of Pega Insider! 🏇

And it's going to be a special one! 🎆✨

Let's take a trip down memory lane as we recap the first year of Pegaxy. Get ready to talk about Pegaxy's Upcoming Updates, Achievements, and more exciting topics with Corey Wilton. pic.twitter.com/9R84ODNVRD

— Pegaxy (@PegaxyOfficial) November 2, 2022
Are you one of the loyal Pegaxians? Make sure not to miss Pegaxy's First Anniversary celebration! For more news about Pegaxy, click here.