Top Axie Infinity Players Banned for Match-Fixing! | Axie Infinity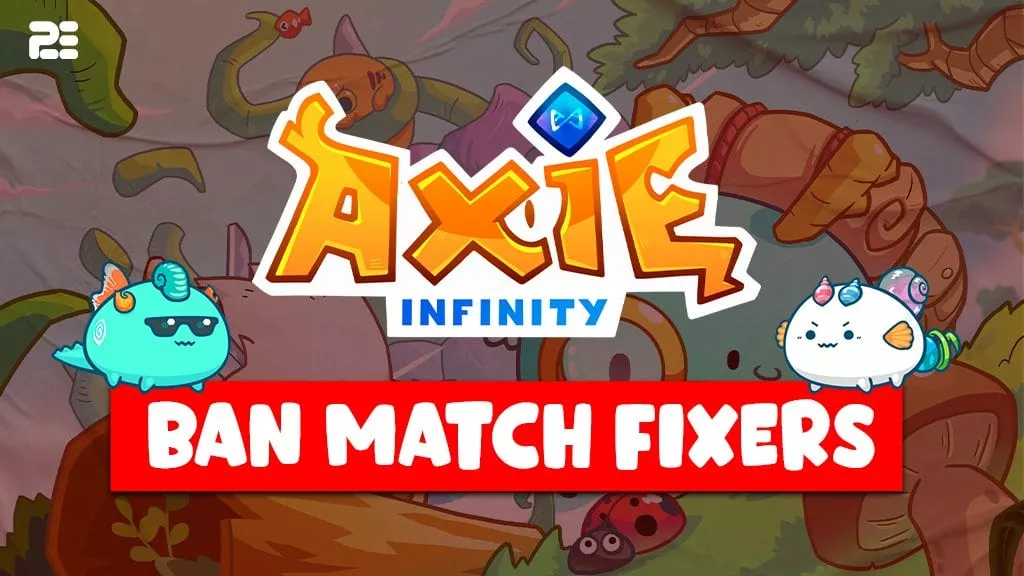 In a serious show of force, Axie Infinity banned high-profile players after they were allegedly match-fixing at the very top of the Axie S20 competitive ladder.
The game's representatives have mentioned that: "…during a multi-day investigation, the Community Protection team reviewed 3000 replays from highly ranked players and unveiled irrefutable evidence that match-fixing had occurred. This is strictly prohibited by Section 4 of our Terms of Service. When these players match against each other, they would purposely end the battle in a tie, resulting in a slight loss of MMR for each player."
They did their Axie match-fixing scheme through a win trading system. This is where players either try to arrange wins on purpose or abuse some of the game's mechanisms to force a tie. In this case, the players in question traded "draws" to prevent the massive reductions in MMR when they lose a competitive match.
Here's what happened to these players:
A forfeit of their S20 rewards: the top player could gain as much as 203.147 AXS (~$13,084/P680.000), and the succeeding ranks in the top 10 also get astronomical amounts of money.

Banning of all Axies connected to the accounts in question for 999 days. This means their bans will lift sometime towards the end of 2024.

Real-life identities connected to these accounts will receive a lifetime ban from joining all official Axie tournaments.
A Message to Competitive Axie Players
Beyond the popularity of the people named in the latest ban wave, it's clear that match-fixing is unacceptable. Watching and identifying "suspicious instances" in 3000 replays is no joke! one could see that the company took serious measures to ensure a fair and competitive Axie ecosystem.
Other competitive games will often hand down harsher punishments to players who break competitive integrity guidelines. And from this standpoint, it seems Axie's ban serves as a "middle path" between a slap on the wrist and a total boot out of that game's ecosystem. 
Given that these players can still eventually come back, there's still a chance for them to reform. Although they can't do tournaments anymore. If someone like Tyler of LoL could reform, then why not the average top Axie player?
Axie is sending a serious message to its user base here. They will do their best to ensure the game will be a fair, competitive, and inclusive place for all.
__________
DISCLAIMER: This is an opinion piece. None of the writings on the website constitute financial advice: P2E News is intended to be a P2E gaming news and updates portal, discussion hub and content/opinion/review aggregator. Please do your own research before investing in any NFT/P2E game out there. Better yet, consult someone within the profession to form an informed stance on your possible investments. For more leaks, news, and tutorials, always check in at P2ENews.com and follow us on social media.