Mines of Dalarnia | The Takedown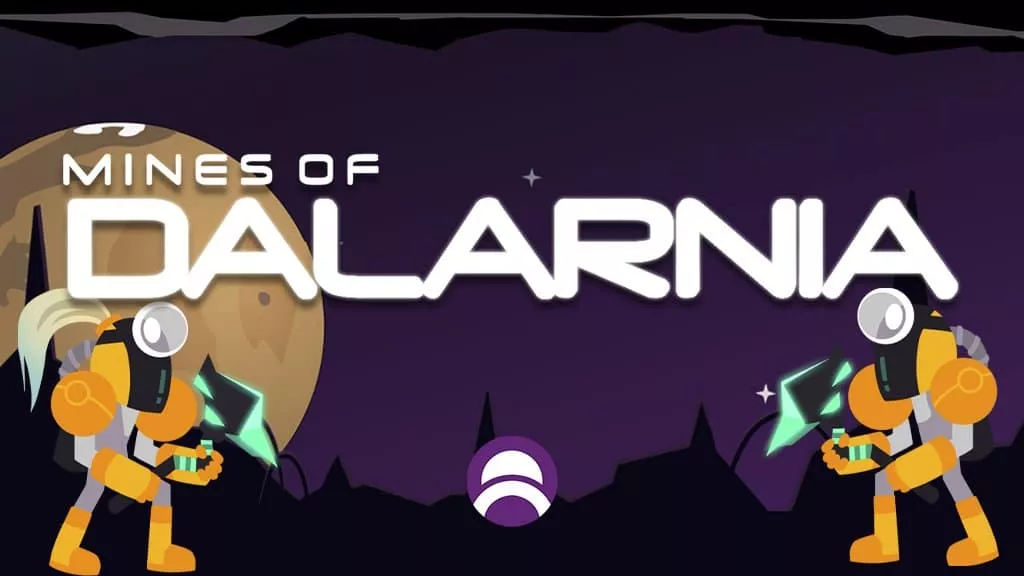 A new action-adventure game has caught onto our radar: Mines of Dalarnia! Today, we are having a look at another game that aims to make a mark in the play-to-earn (P2E) and non-fungible (NFT) gaming space.
In Mines of Dalarnia, players mine and combine various in-game items, improving their skills and gear to unlock the secrets of the MoD universe. Meanwhile, they will also be searching for rare relics and artifacts. There are different terrains to be explored and monsters to conquer. Especially in the quest for those rare resources! Excitingly enough, friends can play together in the Dalarnian world.
How Does One Play The Game?
First, players should buy the starter pack. The pack contains oxygen supplies for expeditions, a basic pickaxe for mining, a Key Item NFT that gives players access to deeper mining areas, and a Crafting NFT Pass that allows players to craft NFTs. All of these items are needed for players to experience the full suite of features that Mines of Dalaria offers.
There are many ways to earn within the game. You can sell resources on the open market, rent out land plots to other players, partake in login events, or rent and sell crafted items to other players (remember: they are already NFTs). Moreover, competitive players can also earn through massive prize pools!
Going on, all assets are placed in the Chromia Vault. This is a native wallet software system for the game. One can trade the coin on Binance and other coin exchanges.
As for the gameplay itself, it's simple. Mine stuff, craft items, kill monsters and discover new places along the way. If you can own land, you might also have the chance to play as a landowner. Meaning you can and manage/develop your land – just like in real life!
A New Milestone: Land Selling
In what is considered a continuation of the prevailing trend in the space, Mines of Dalarnia will start selling land plots on January 10. Deposits began on December 27. According to the official announcement, prospective landowners need to deposit 100 DAR (around $2.2 at the time of writing). It should be noted that this feature is considered a major milestone, as stated in their official roadmap. In essence, this means that the game's development is in full drive.
With the proliferation of land gameplay, Mines of Dalaria gains another dimension as owners gain the ability to rent out their plots to tenants who mine resources and pay rental fees!
Who's Behind the Mines of Dalarnia?
Workinman, a game development company that boasts clients such as Disney, Nickelodeon, and Atari, have taken the reigns here. As for project partners and investors, one could see names like Animoca, Sandbox, and Chromia in the list.
Given an extensive list of official social media handles, the presence of a fully functioning website as well as a detailed roadmap and FAQ section, the game's development and future are looking promisingly bright. 
Overall Thoughts
If you want an action-adventure game that combines aspects of mining, land ownership, management, and exploration (with all the twists and risks that come with them), then this game is definitely for you.
Obviously, the future of the game would depend on how (and when) Workinman executes the rest of the roadmap. Personally, we at P2E News hope that they continue developing the game in a timely and groundbreaking manner. And hopefully, they will provide another way for players and investors of all sizes and types to experience the rapidly-expanding P2E and NFT gaming space!
__________
DISCLAIMER: None of the writings on the website constitute financial advice: P2E News is intended to be a P2E gaming news and updates portal, discussion hub and content/opinion/review aggregator. Additionally, please do your own research before investing in any NFT/P2E game out there. Better yet, consult someone within the profession to form an informed stance on your possible investments. For more leaks, news, and tutorials, always check in at P2ENews.com and follow us on social media.