Axie Infinity Crosses 300,000 Daily Active Users! Is This Just the Beginning?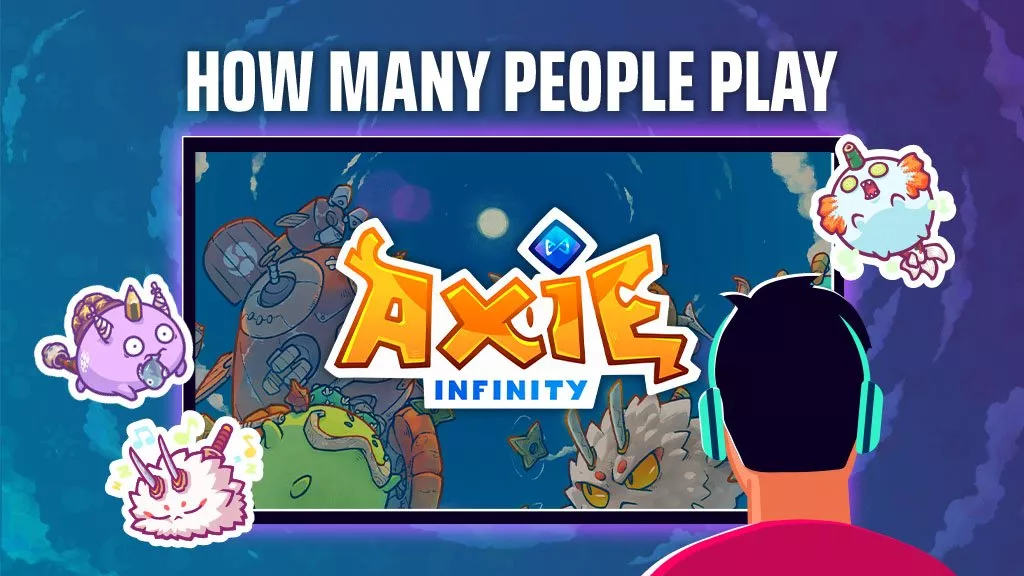 "I wish I knew about Axie Infinity before!" These may be your thoughts after being introduced to the trending play-to-earn game. Axie started January 2021 with 15,700 active users and as of today has 300,000 active daily users, that is an increase of 1778%. Axie has started changing the lives of hundreds of thousands of players worldwide. But how did this game start from what was considered a "weird" idea in 2017 and then grow to over 300,000 active daily users? Let's take a flashback to Axie Infinity's milestones since 2017.
Axie Infinity reached their first milestone in December 2017 when they finalized their concept and idea of the game and at the same time began development. It was February 2018 when the Origin Axie Presale began and 900 ETH was raised. March 2018 was when the in-house Axie Marketplace was released followed by Axie breeding 2 months later. Finally, in October 2018, the idle battle game was launched.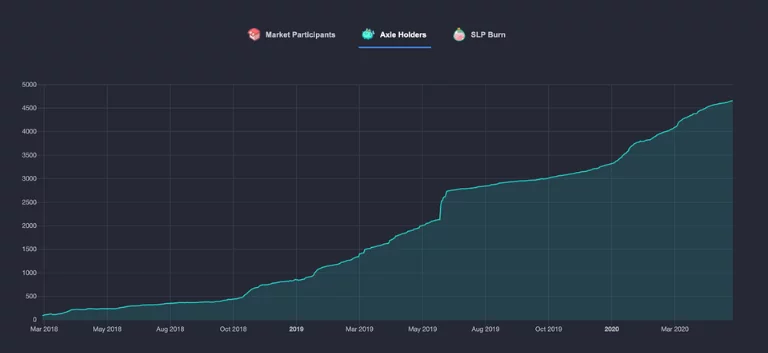 In the first 6 months (starting from March 2018, the release of the Axie Marketplace), Axie reached a peak of around 500 daily users. The user count then increased to 1,500 daily users within 12 months (March 2019).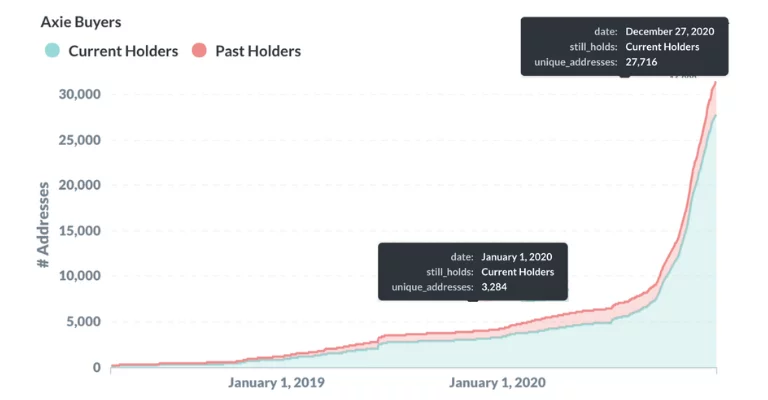 Source: Nansen.ai
By the end of 2020, Axie Infinity reached 27,726 daily active users.
Recently, Axie Infinity recorded a gain of 1,200,000 new accounts in the month of June 2021 and over 300,000 daily in-game battlers worldwide!
Axie Infinity indeed had extremely rapid growth from the end of 2020 and is continually growing! Be one of the millions that took a step to growing Axie Infinity's community and economy. Download Axie Infinity here: https://axieinfinity.com