Axie Infinity is Destroying Mobile Legends QUICKLY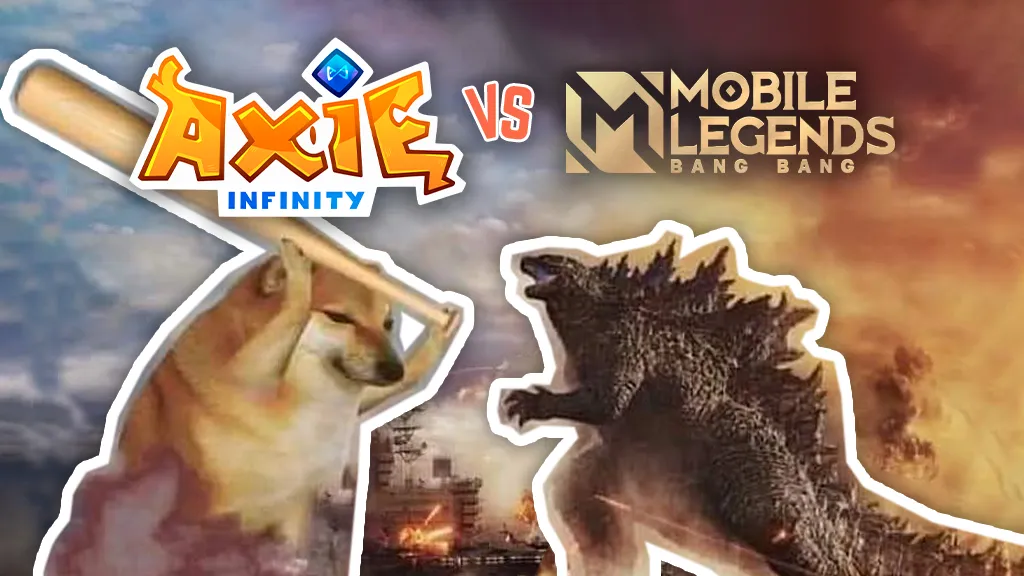 Firstly, records show that Mobile Legends daily active users decreased by 6.40% (655,330 players) in May 2021. This was their first downturn in 2021!
Mobile Legends Bang Bang is a free-to-play multiplayer online battle arena (MOBA) app for Android and iOS. In Mobile Legend Bang Bang, you can play with up to 4 other friends in a 5 vs 5 MOBA competition.
According to a report by Business World, Mobile Legends had over one billion installs and 100 million monthly active users in November 2020. During the same time, the Philippines alone had 100 million registered users and 25 million monthly active users.
We do not have any official statistics from Moonton, but third-party websites such as Activeplayer are able to provide estimated statistics of Mobile Legends Bang Bang's (MLBB) player counts for the past few months.
| Month | Average Monthly Players | Monthly Gain / Loss | Monthly Gain / Loss % | Peak Players in a Day |
| --- | --- | --- | --- | --- |
| Last 30, days | 83,554,714 | – 1,471,933 | – 2% | 9,600,145 |
| April 30, 2021 | 85,026,647 | 3,960,073 | 5% | 10,255,475 |
| April 30, 2021 | 81,066,574 | 922,207 | 1% | 9,100,665 |
| March 30, 2021 | 80,144,367 | 578,167 | 1% | 8,601,480 |
| February 28, 2021 | 79,566,200 | 3,920,650 | 5% | 9,122,354 |
| January 30, 2021 | 75,645,550 | 2,307,310 | 3% | 7,454,412 |
In April 2021, MLBB records 10,255,475 peak players in a day. However, in May 2021, this figure declined to 9,600,145. That is a 655,330 downturn. In addition to this, the total average of monthly players decreased by 1,471,933!
What could be the reason behind this?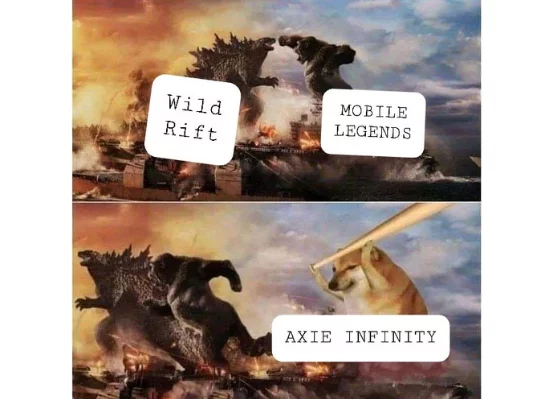 While Mobile Legends has decreased 1,471,933 active players in the span of 30 days and lost 655,330 daily peak players, Axie Infinity is slamming its way through to the top spot in NFT Game Collections on DappRadar!
It was in May 2021 when Axie Infinity started to make noise in the Philippines. That was the same month MLBB recorded its first decrease in active players in 2021.
Axie Infinity is a Pokémon-inspired universe where players earn tokens through skilled gameplay and contributions to the ecosystem. It is a Play-to-Earn game where players can battle, collect, breed, and trade fantasy creatures called Axies which are the Polygon Layer 2 chain.
Play-to-Earn is a new type of online gaming skyrocketing in popularity worldwide, where players are able to collect, use or sell in-game items for real money.
Axie Infinity recorded an increase of 1,200,000 new accounts in the month of June and over 252,000 daily in-game battlers worldwide.
According to DappRadar, Axie Infinity recorded a volume of $8.01M with 12,324 traders and 26,148 sales in just 24 hours on June 30th 2021!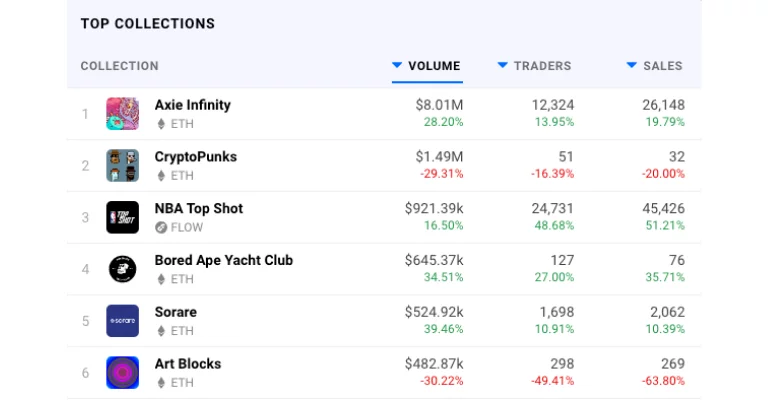 Why are MLBB players swapping over to Axie Infinity?
It's simple really, Axie Infinity players can earn P17,000-P45,000 per month depending on how many Smooth Love Potions (SLP) they collect in a day.
Since MLBB is a free-to-play game, its players do not earn money the way Axie Infinity players do. Players only earn in MLBB by joining local and international tournaments, growing and selling accounts, recording gameplay and uploading it on YouTube, and building an audience and monetizing live streams on Facebook. To succeed at any of these, MLBB players looking to earn real money must be either skilled at the game – or charismatic on camera.
Now that mobile game players are aware of Axie Infinity, and how it can be a steady source of income, users are flooding over to Axie and forgetting about Mobile Legends. Even game streamers who originally built a following from MLBB are switching to Axie because they can earn from the game on top of their streaming income.
Axie Infinity is a real game changer for everyone!
Download the game and start earning now: https://axieinfinity.com