Axie Infinity Launches $AXS Staking by Surprise!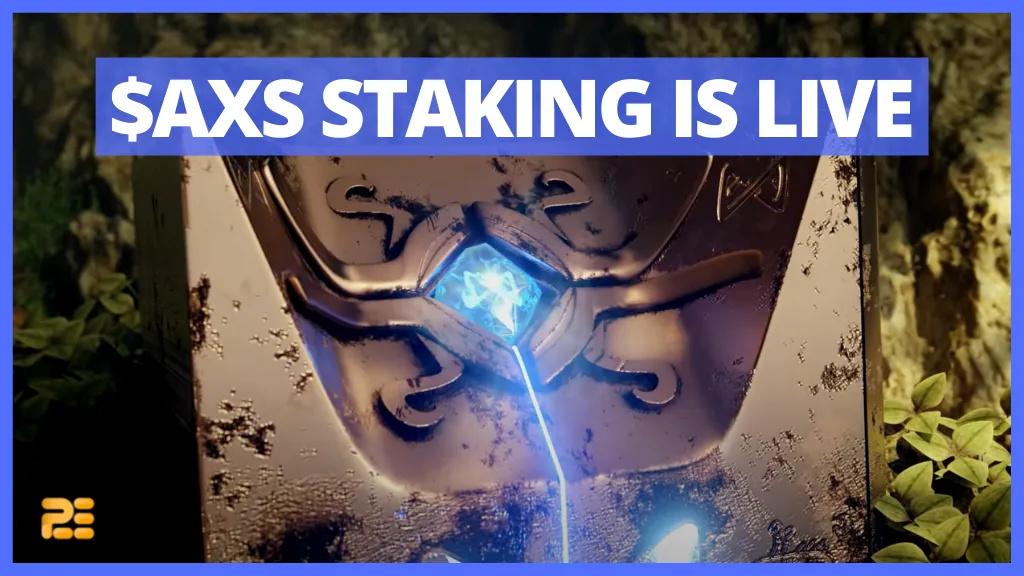 The team at Axie Infinity has officially set $AXS Staking (their governance token) live as of 30th September, 2021. This is a massive leap forward and has seen the AXS token price increase instantly.
Here is a summary of their Tweet and official article post below:
Key Points
You can now stake your AXS here! Rewards will be turned on in 24 hours.
Check out our detailed staking handbook for guidance.
We will upgrade the staking system over time with the goal of creating fundamental ownership of the ecosystem we've all created together.
We are distributing AXS tokens to our founding community member's Ronin wallets based on the snapshot taken on October 26th, 2020.
What is AXS?
Axie Infinity Shards (AXS) were introduced in November 2020 to ensure Axie becomes the first game owned by the community that plays and supports it. Today, AXS tokens can be earned by placing on the leaderboard during our PVP Seasons and by winning tournaments. They can also be purchased on various crypto exchanges around the world. As we progress through our journey, there will be many new ways to earn AXS both through gameplay and contributions to the ecosystem. If you don't own any AXS yet, there's no need to worry! AXS has been designed to seek out those that deserve and want it the most.
Each AXS token represents a little slice (shard) of the Axie universe. Staking is a way for us to reward our community members for having a long term mindset and locking up their AXS tokens. By staking your AXS you'll be able to earn AXS rewards when you lock up your tokens through the staking dashboard. In the future, staking AXS will give you voting rights and a say over the use of the Community Treasury which now holds over a billion dollars in tokens.
This launch is an incredible moment for our community and our goal of sharing the value of the ecosystem with our beloved Lunacians.
If you want to learn more about AXS, check out the full Whitepaper!
Source: Axie Infinity