Ronin Launches RON Staking and New Game Studios!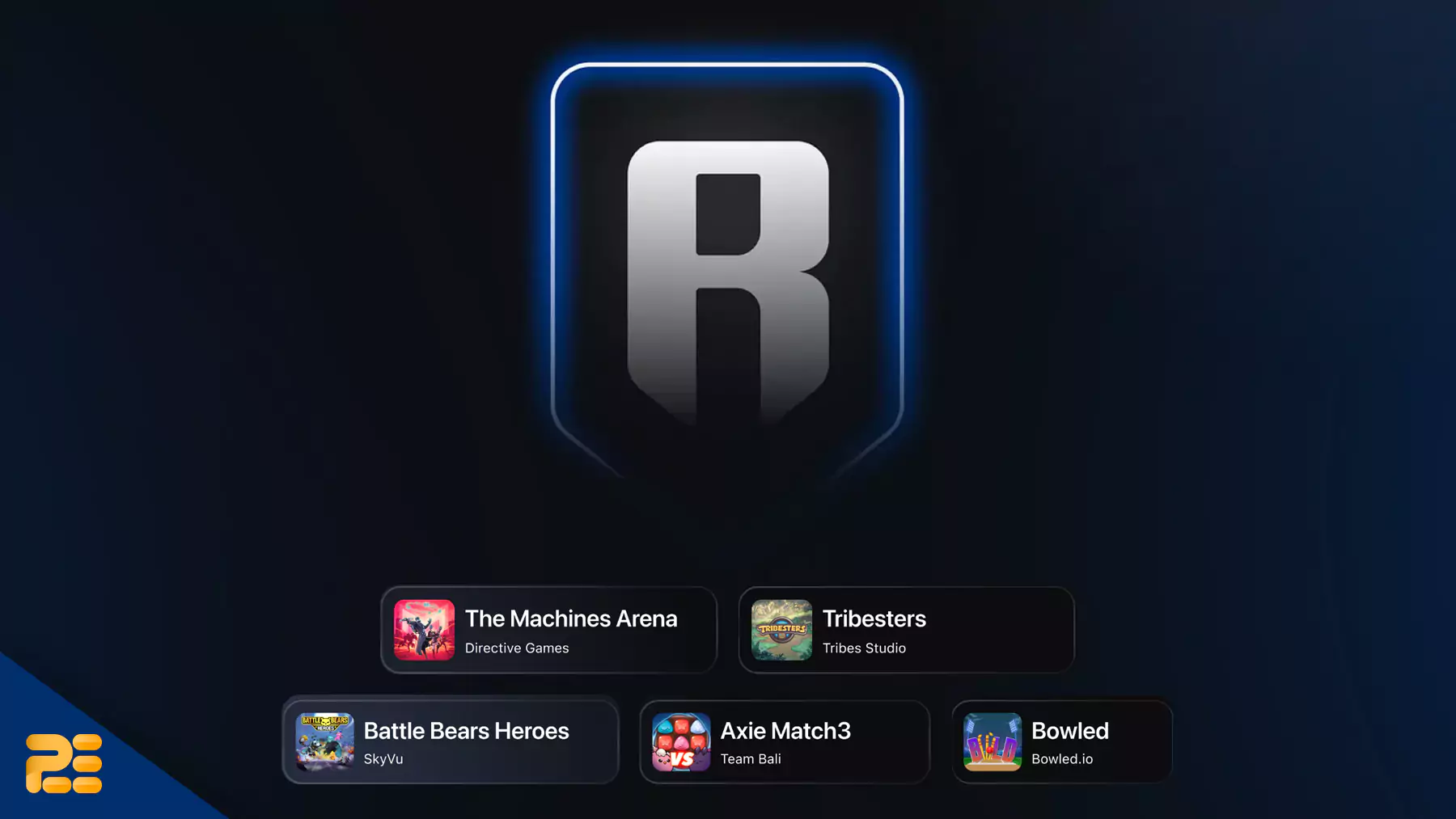 Ronin, an Ethereum Virtual Machine (EVM) blockchain crafted for developers, has announced the launch of RON staking. To celebrate the said launch, Ronin is thrilled to unveil the first game studio partners building on its platform! The studios are set to revolutionize the way games are created and played by integrating community-led, web3-enabled gaming experiences.
1/ Times up… let's do this. $RON Staking. Ronin Games. Wen?

NOW.

Full announcement 👇https://t.co/HxNe2kIKBN pic.twitter.com/X0NuXFUQ6V

— Ronin (@Ronin_Network) March 30, 2023
Meet Directive Games, Tribes Studio, Bali Games, Bowled.io, and SkyVu, the first game studios building on Ronin. Let's take a closer look at their backgrounds, the games they're building on Ronin, and how you can get involved today.
RON Staking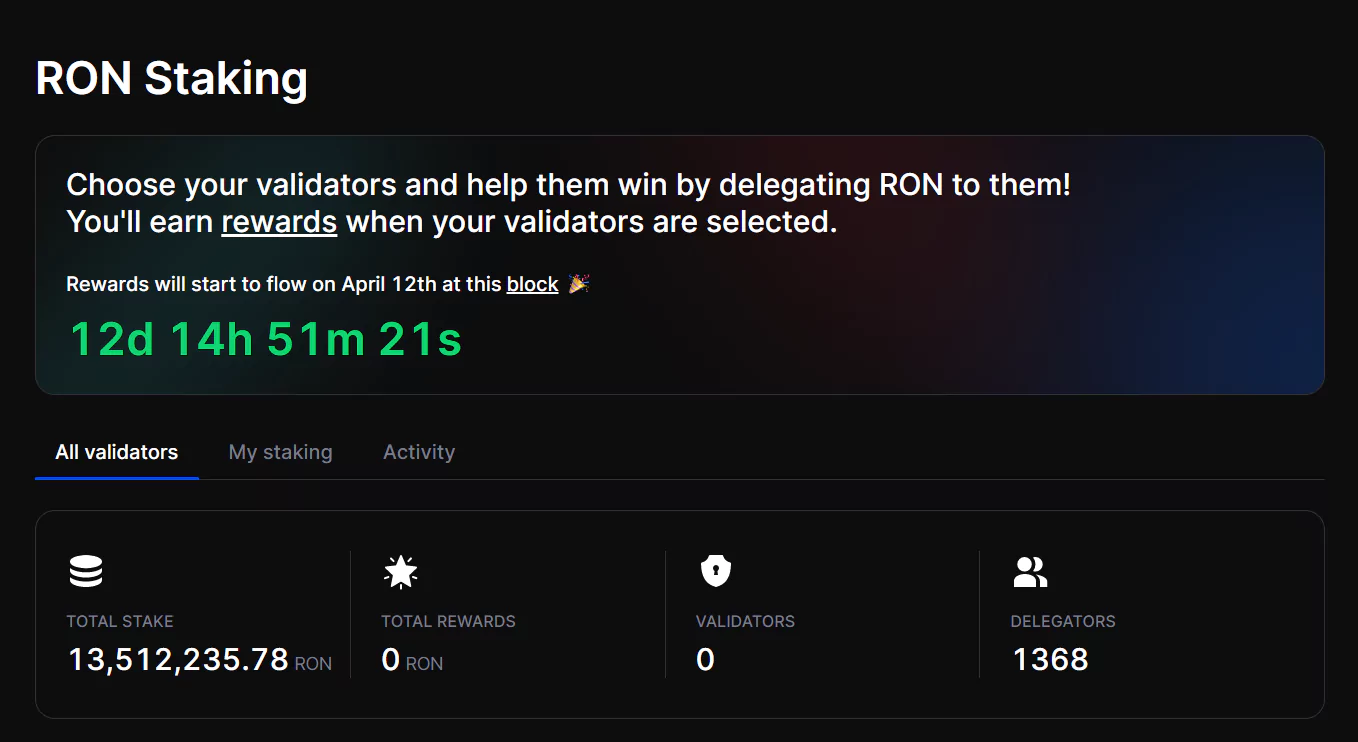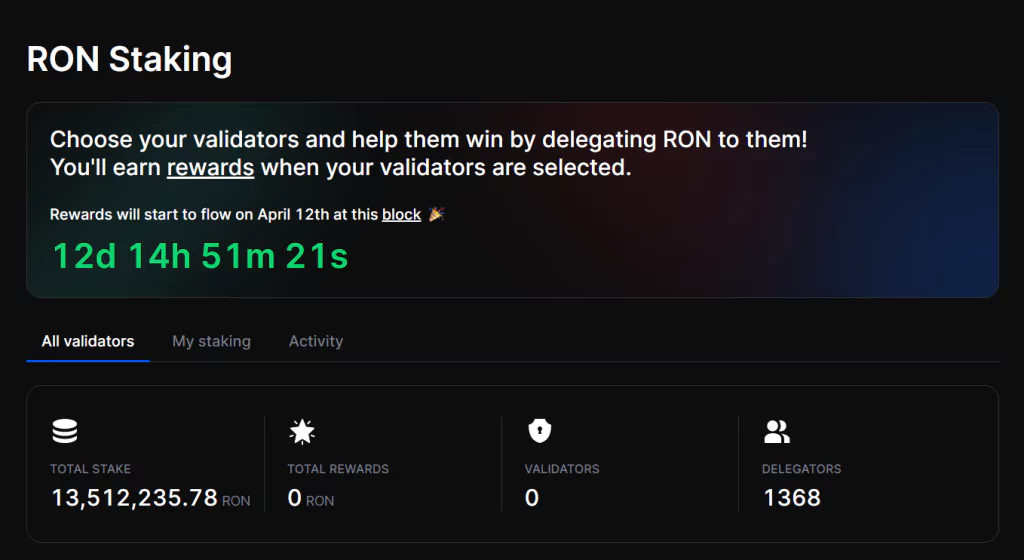 With the introduction of RON staking, the community may now secure the Ronin network while earning incentives. You have the option to delegate your tokens to any of the 22 validators, who are chosen based on their contributions to the community, uptime, and commission rate. The quantity of RON you earn is determined by the amount you put in and the validator you select. Note
Validators have until April 12th to set up their nodes, so they may not all be available today.
Currently, there are 7 validators: Coco_Bear, Sky Mavis GV, Owl.eth, Yield Guild Games, QU3ST, Sky Mavis, and another unnamed validator.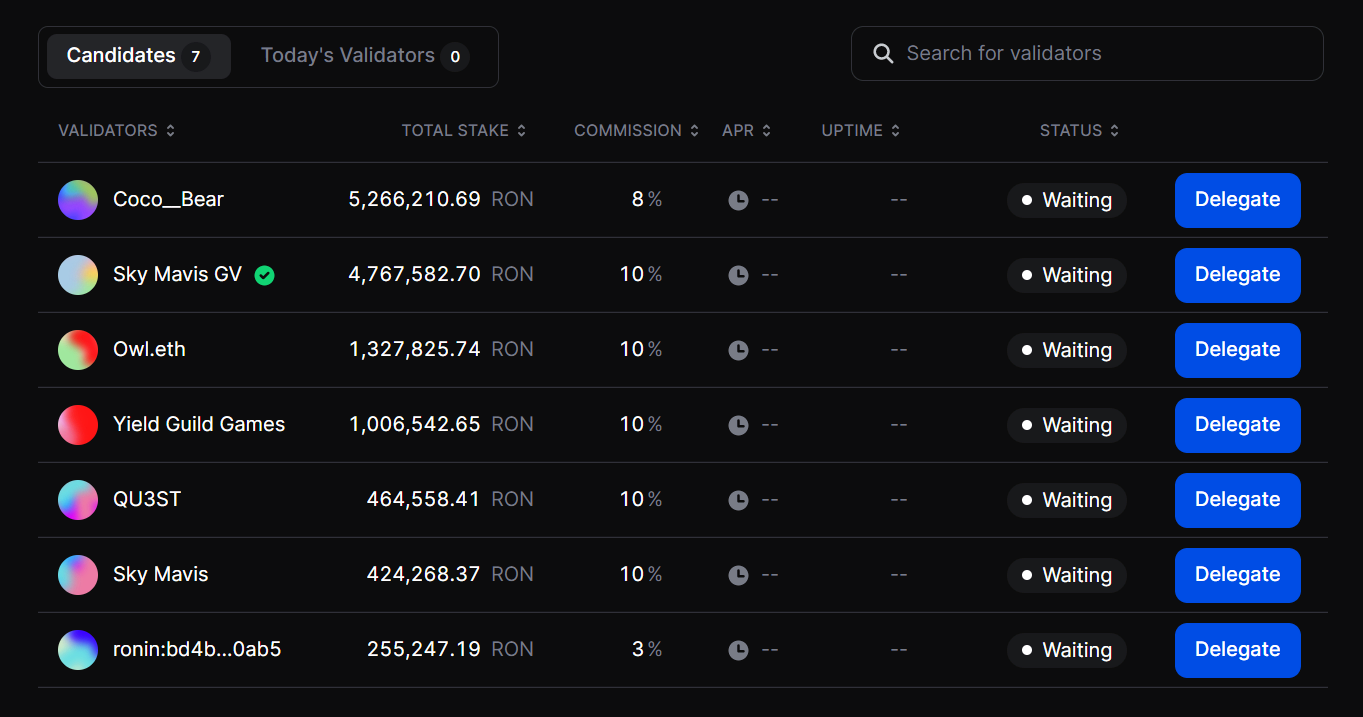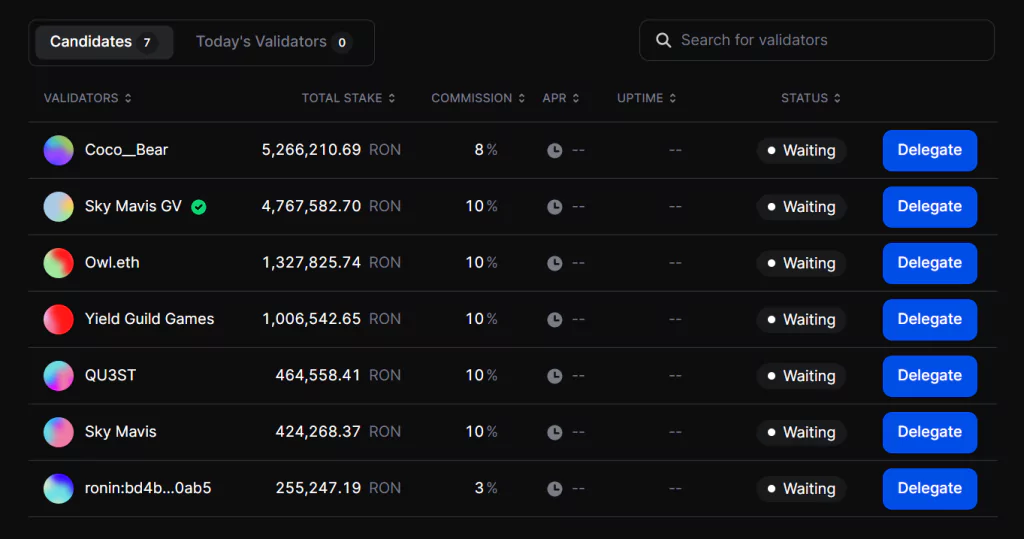 This is your chance to take an active role in supporting the ecosystem, whether you're a gamer, investor, or developer!
Staking Rewards
Ronin has created an 8-year reward schedule for RON staking to onboard the next generation of Web3 games, paving the way for Ronin to become more decentralized and self-sustaining through transaction fees. The RON Staking Reward Schedule will subsidize a decreasing amount of RON rewards from year 1 through year 8, beginning with 30 million RON in year 1 and ending with 6 million RON in year 8.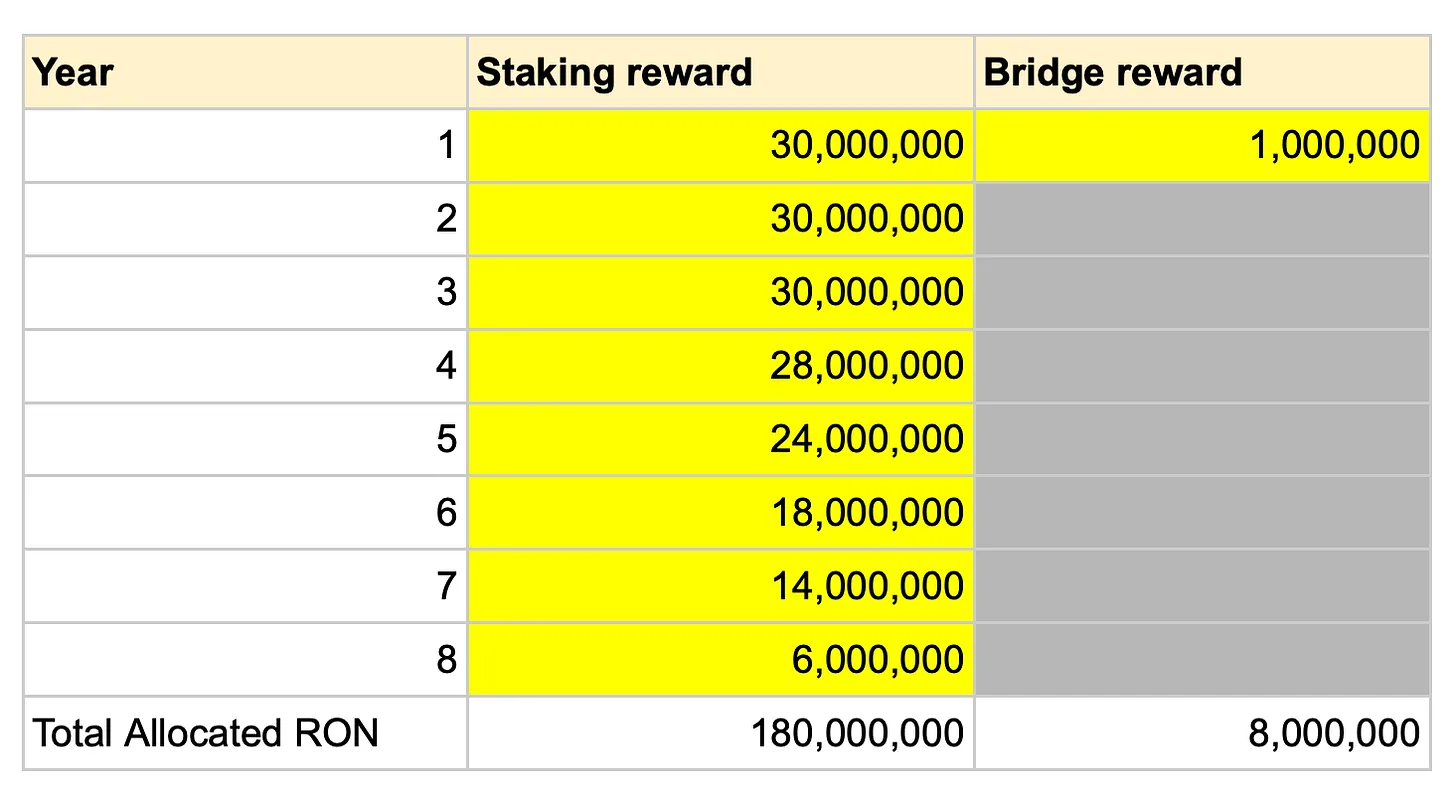 Although a long-term staking yield of roughly 10% is expected, initial staking yields may be greater depending on the quantity of RON placed. Changes were made to the original RON unlock schedule, with 5% of the total RON supply meant for years 9 to 24 being spread out across the 8-year period above, allowing for higher rewards and a larger budget to generate positive incentives for the community.
The top 10 validators by RON staked will be chosen to generate blocks that emit rewards, with the validator earning a commission rate while delegators share the remainder of the block reward! Note
Validators capable of emitting rewards may change from day to day.
Bridge Operators will handle deposits and withdrawals between Ronin and Ethereum, and each validator will need to keep a bridge operator to earn their block rewards. Bridge Rewards of 8 million RON have been put aside over a period of 8 years with 1 million RON committed for Bridge Rewards in Year 1 while Ronin explores more sustainable bridge designs.
Game Studio Partnerships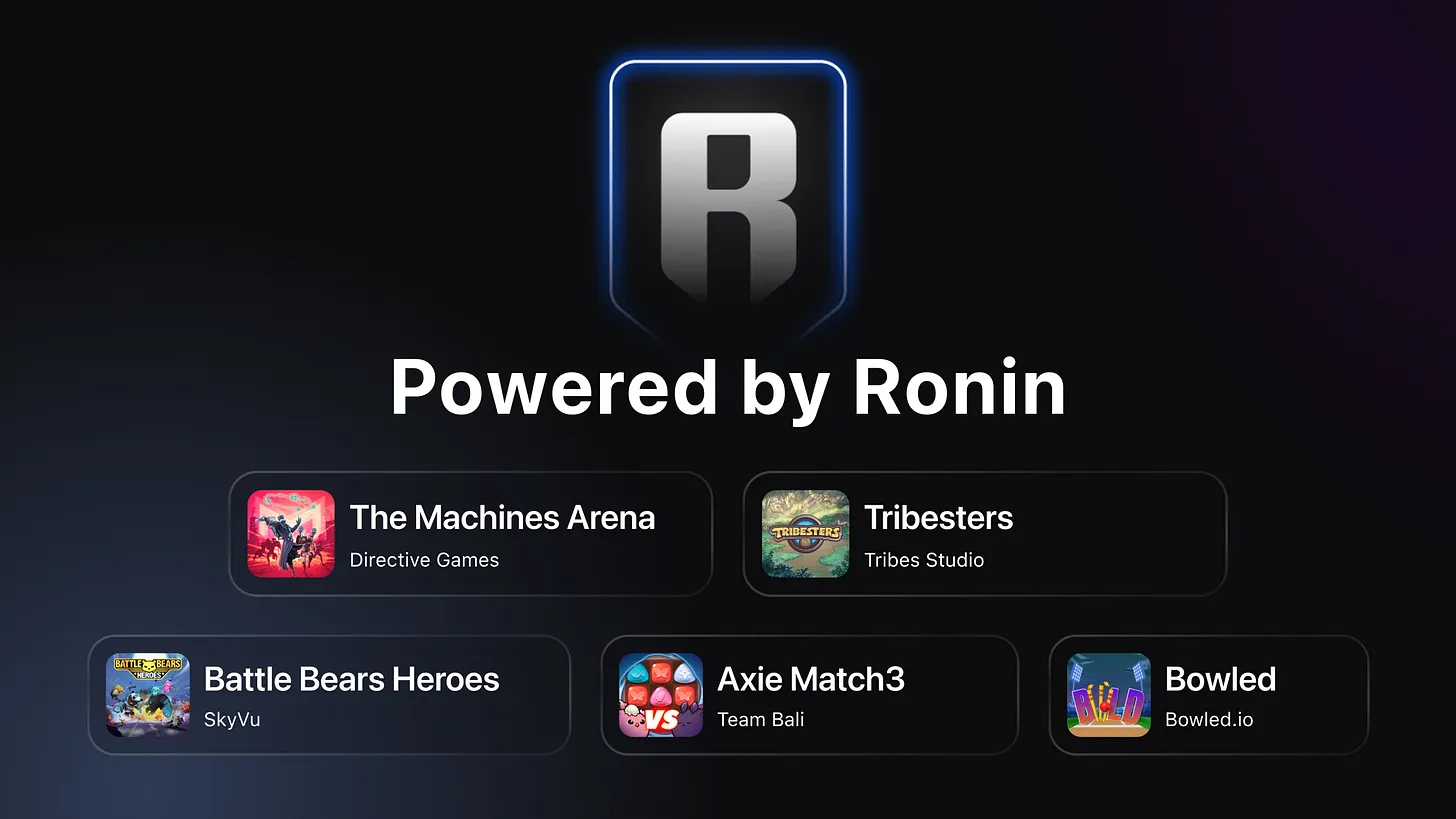 Ronin is becoming the go-to platform for the most thoughtfully crafted and compelling Web3 games beyond the Axie IP, and these five game studios are set to make it happen!
1. Directive Games
Directive Games, a group of seasoned gaming industry experts, is developing The Machines Arena, a cross-platform, team-based shooter in which players compete in fast-paced, intense 5-7-minute battles. Ready to dive into the world of The Machines Arena? Join the exclusive closed beta by signing up now!
2. Tribes Studio
Tribes Studio is on a mission of redefining game development by creating community-led, web3-enabled gaming experiences founded on profound creativity and innovation. They're creating Tribesters: Island of Solas, a social MMO, as well as a Ronin-powered Community Engagement Platform. Join their Discord server to help create the game and get rewarded for your efforts!
See this fascinating world of Tribesters: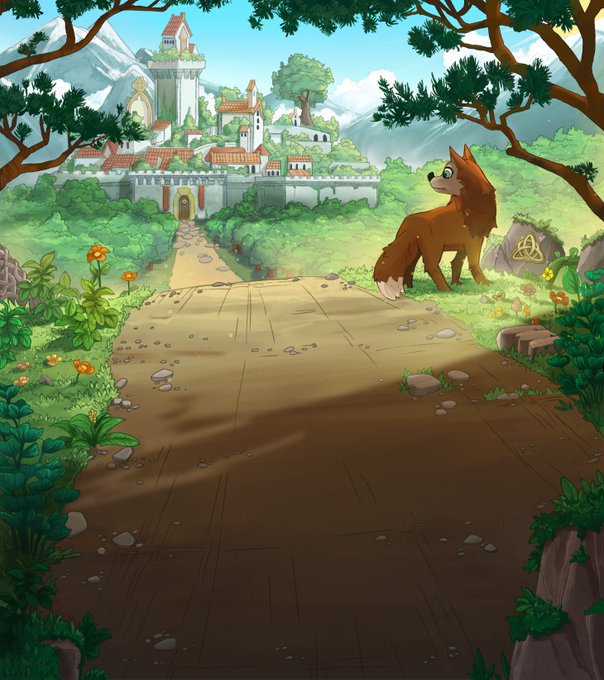 3. Bali Games
Bali Games, the makers behind the Korean mobile puzzle game Anipang, achieved $1.8 billion in gross revenue and over 130 million downloads. They're building Axie-inspired puzzle games starting with Axie Champions, a Match 3 game that introduces a new archetype of gamer to the Axie universe.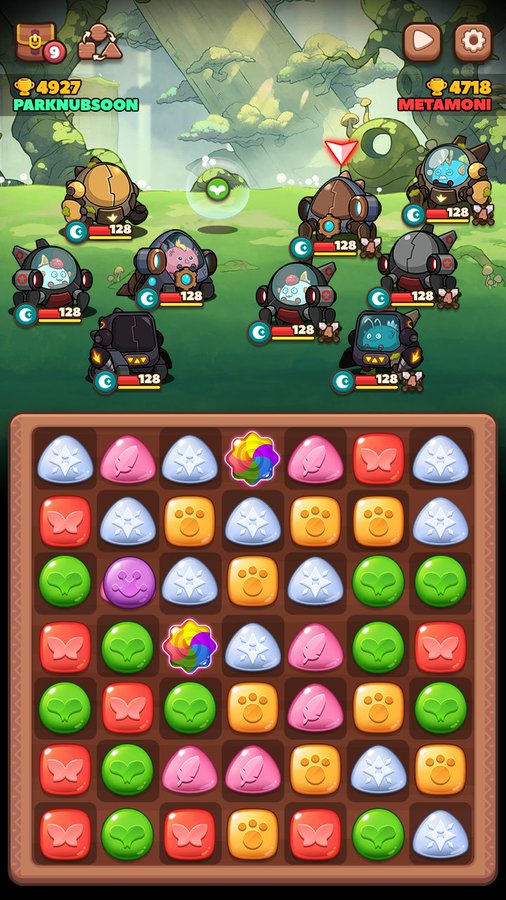 4. Bowled.io
Bowled.io is bringing its blockchain-based cricket game to Ronin and plans to create new, multidimensional experiences for sports fans worldwide. Join their Discord community and stay updated on the development of the game.
Looking to get a taste of Bowled.io's cricket games? Check out NPL, one of their popular game titles.
5. SkyVu
SkyVu, the award-winning Battle Bears franchise's game studio, has over a decade of game production expertise. Battle Bears Heroes, their newest game, is now in closed beta. The game is set to bring a new dimension to the world of MOBA games.
Check out this gameplay video of SkyVu by @BattleBears.
Ronin Games has shifted up the gaming industry, and with RON staking and new game studio partnerships, it is poised to change the way games are created and enjoyed. The company is on a mission to extend digital property rights to players worldwide by onboarding the next generation of Web3 gamers.