How Did Axie Infinity Grow Sales by More Than 500% in 2 Months?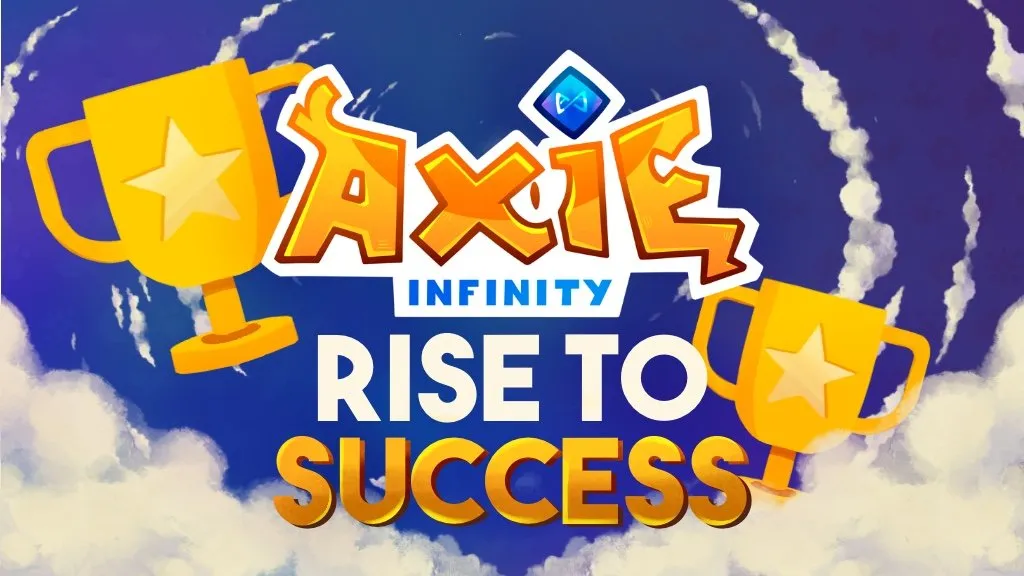 Sky Mavis's Jeffrey Zirlin said in an interview with GamesBeat that when Axie Infinity started three years ago (2018), "…almost nobody cared or understood what a Non-Fungible Token (NFT) was". Now, Axie has grown sales by over 500% in 2 months! Let's find out why:
Three Years in the Making
Axie Infinity is not a new game. Their team has been working tirelessly for 3 years straight. Many of the original team members met playing Crypto Kitties, another crypto based collecting game. Crypto Kitties was their first time ever using Blockchain for anything other than pure speculation and trading. They soon started working on Axie to introduce the magic of Blockchain technology to billions of players.
Big Investors
Axie Infinity is funded by 10 very large investors (Mark Cuban for example), and quite a few smaller investment firms and individuals. 500 Startups Vietnam and Collaborative Fund are the most recent investors. The game has raised a total of $9M in funding over 3 rounds and their latest round of funding was completed on May 11, 2021, a Series A round.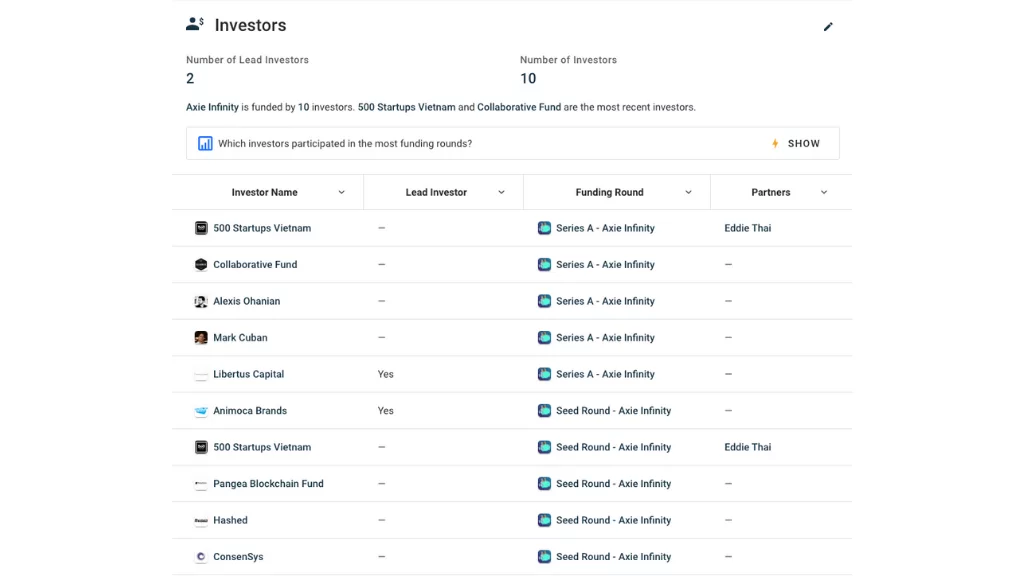 Advisors
Axie Infinity has some exceptionally experienced advisors, including: Hashed (https://www.hashed.com/), Delphi Digital (https://delphidigital.io/), Edward Lee Lee (Blackwing Intelligence, Security researcher), Sebastièn Borget (The Sandbox, COO and Co-Founder), and Binance.
High Quality Team
The Axie Infinity team consists of 25 full-time employees (growing daily) and has its headquarters in Ho Chi Minh City, Vietnam.
The game's founding team has a high level of understanding in the gaming industry and are experienced in player psychology and blockchain engineering. Some of them have a vast network inside the Blockchain industry and even deep gaming connections.
You can learn more about the Axie Infinity Team here: https://whitepaper.axieinfinity.com/team
Transition from ETH Blockchain to the Ronin Blockchain
In April 2021, the most impactful event for Axie, AXS token and SLP happened: Ronin Phase 2 was launched! This massive upgrade enabled gamers to move their Axies from the Ethereum blockchain to the Ronin sidechain, removing the massive fees involved with the Ethereum blockchain. Since then, breeding, buying and selling Axies is now only possible on Ronin. During that time, breeding fees had been set at 1 AXS, instead of the old 0.005 ETH. But on July 3, 2021, breeding fees increased from 2 AXS to 4 AXS to ensure that Axie population growth remains healthy and to create additional utility for AXS.
All of these events have contributed HEAVILY to the eruption of Axie Infinity. Each team member, each decision, each investor and each upgrade has contributed and laid a foundation for years to come. Axie Infinity will pave the way for future games and because if that, the game demands respect and appreciation.