How to Identify Rare Pets? | My DeFi Pet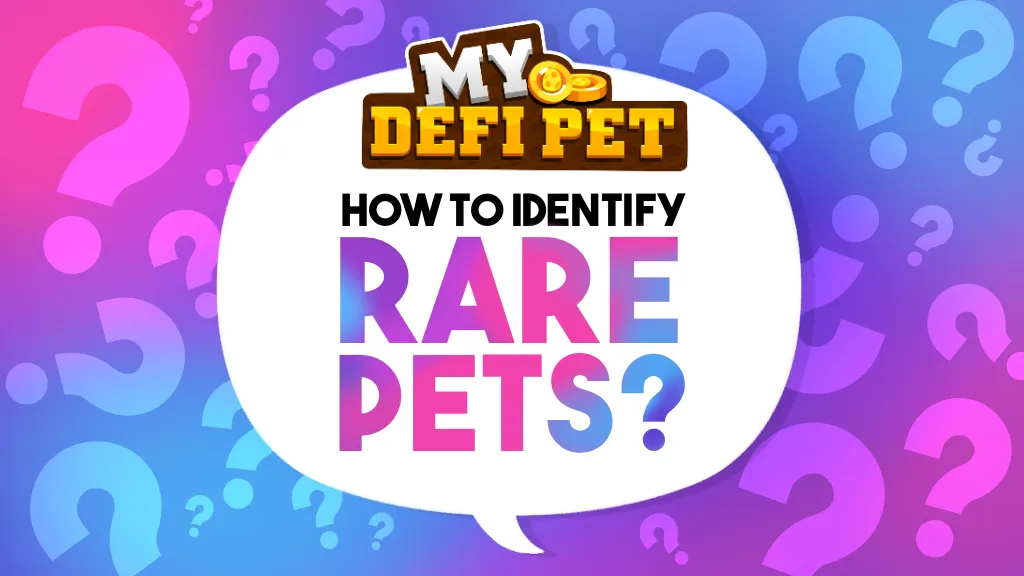 Pets in the MDF verse are all charmingly unique! Distinguished by its species and several additional features, you'll notice that there is a vast variety of appearances and abilities. So how are we able to identify those that are rare and more valuable? Well, let's explore!
A pet is characterized by its main body (species) and 8 additional parts, including: Wings, Tail, Paw/Feet, Horn, Glasses, Amulet, Aura, and Outline.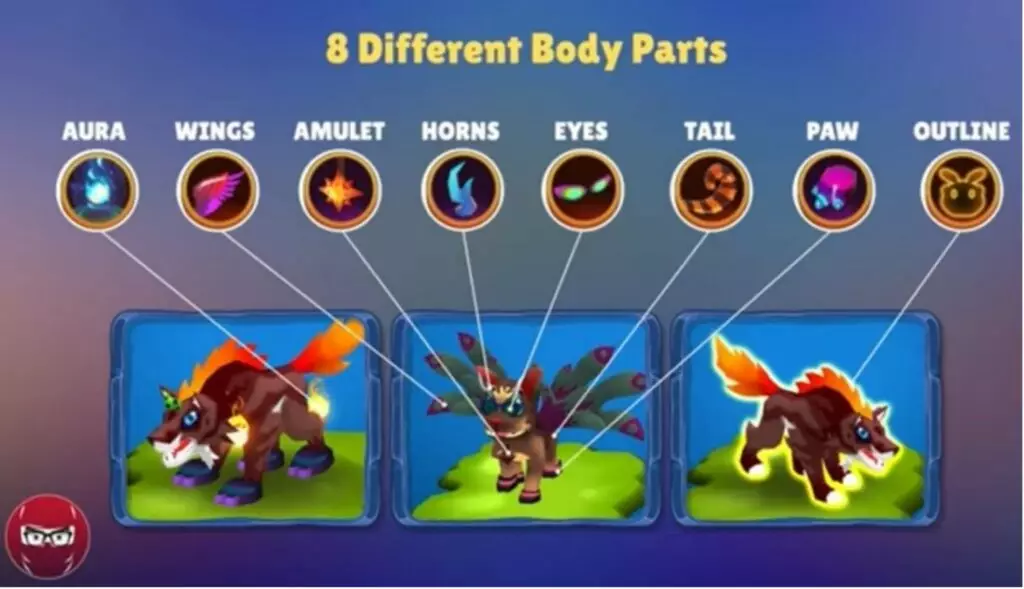 Rare pets will typically have features that are not commonly seen. So what's actually considered rare? Below you will find a rough guide to help determine the rarity of your pet's features and accessories.
You will also be able to get a general feel for the rarity of your pet by it's stats and silver coin production rate (in-game currency). The lucky ones will find themselves hatching a pet with an Aura or Outline! Other ways of acquiring a rare pet would be through breeding.
What's so good about rare pets?
Rare pets will typically have higher stats, meaning you will have greater Health Points(HP), Attack, Critical, and Speed levels. These will give you an advantage in both PvP (Player vs Player ) and PvE (Player vs Environment) battles. Remember, the play-to-earn mechanics of the game will be introduced in Q4 of 2021. More battles won equals more money earnt!
In addition to this, rare pets have a higher silver coin production rate. With a rare pet, you could be earning over 1,500 silver coins per hour – which is absolutely insane in comparison to the regular 600 to 800 coins earnt by more common types.
Silver coins are used in-game to buy food for your pets. Feeding your pets will increase it's level and stats.
As a guide, the following excerpts can be used to identify pet rarity. These have been sourced from Youtube content creator Go Shiny Hunter. To subscribe to his channel and show support, click here: https://www.youtube.com/channel/UC18_n93KTbIuAwdTluXHTYA
Feet/Paw
Horns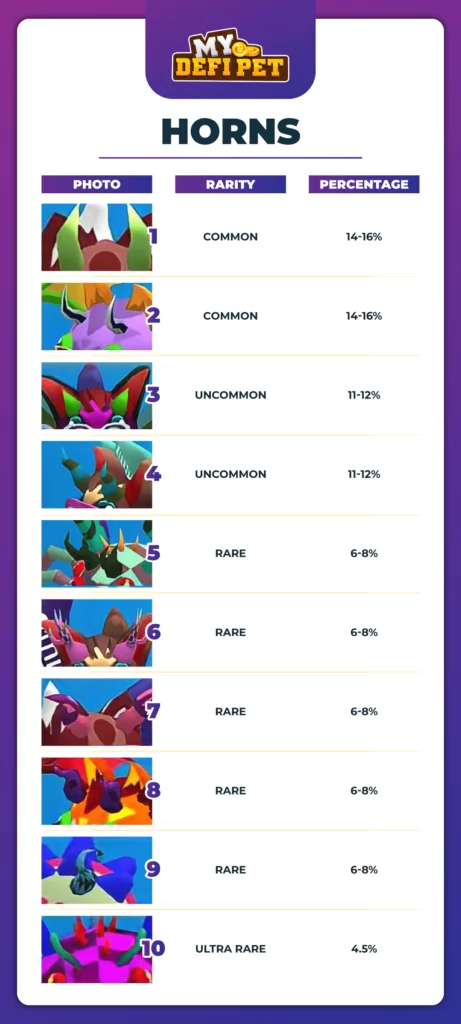 Wings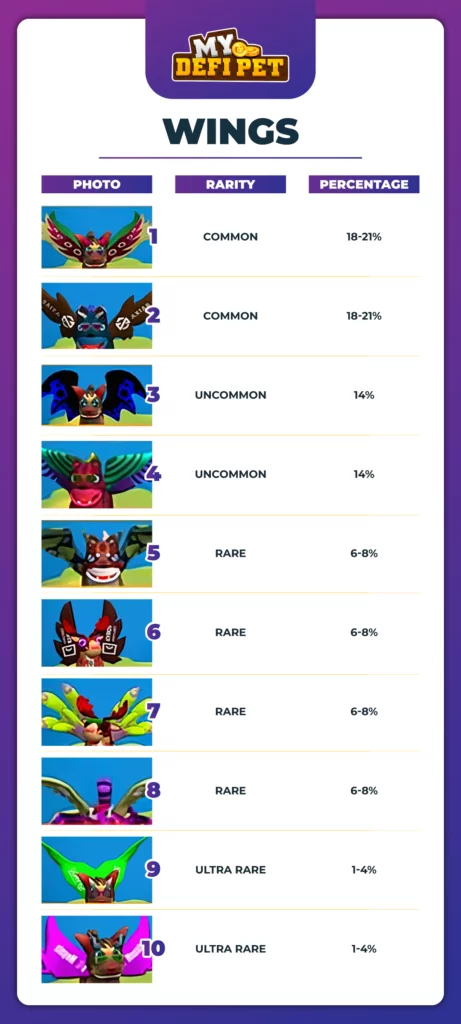 Tails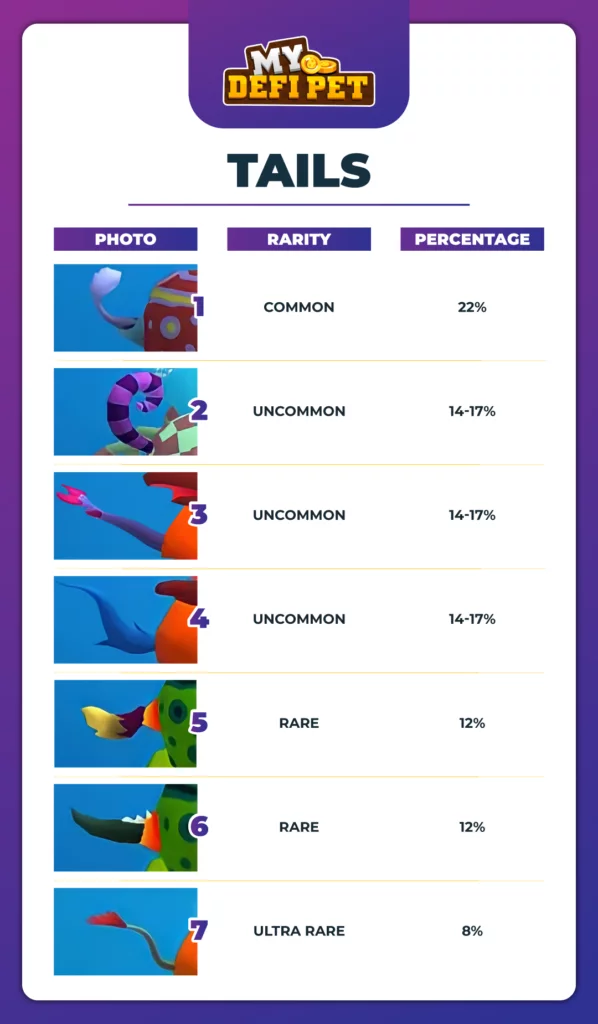 Accessories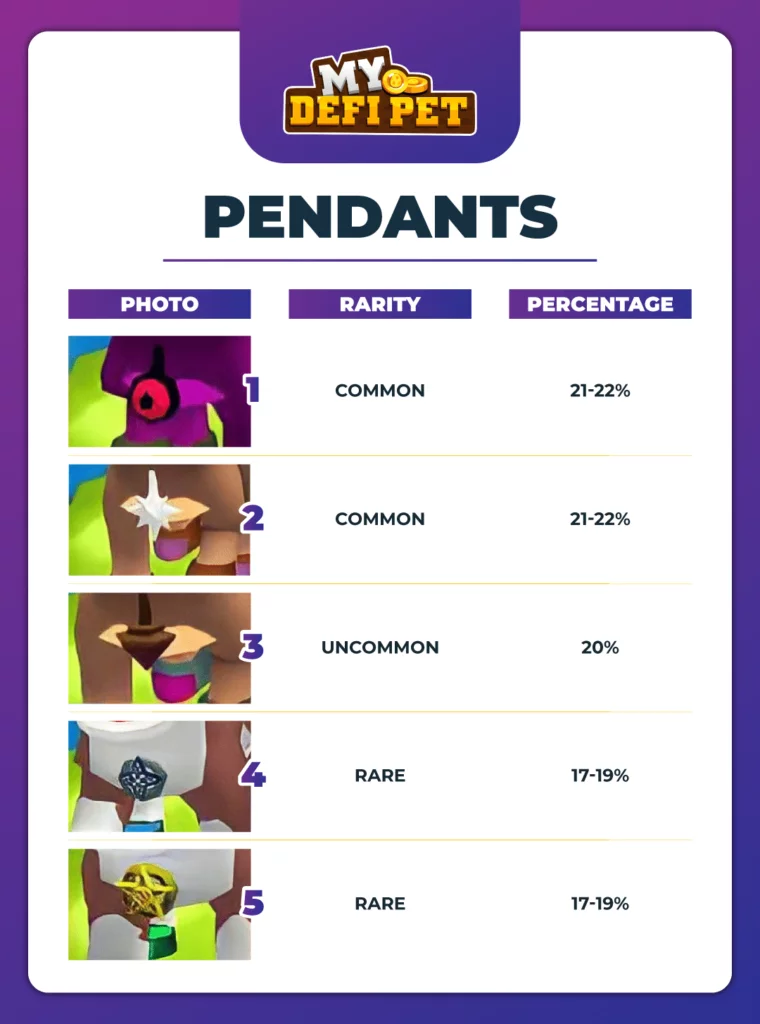 Glasses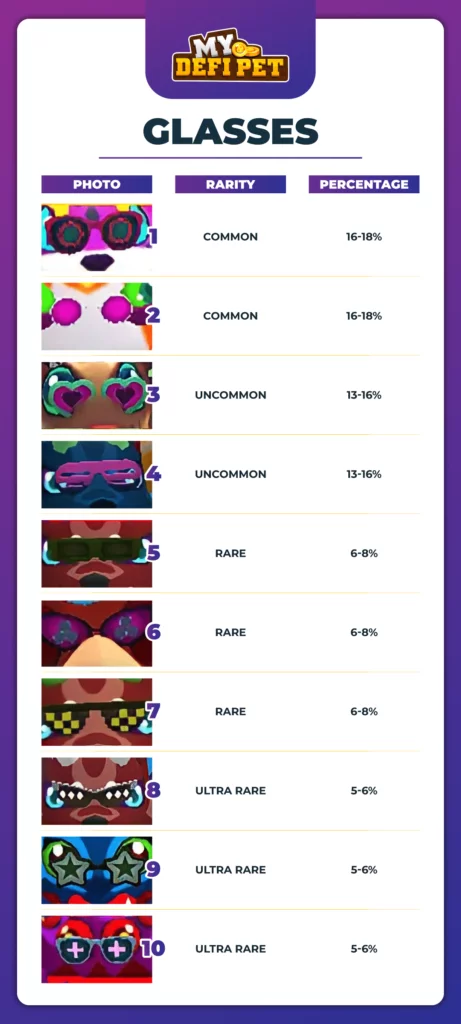 Aura
Pets with Aura also acquire elementals. Elementals are: Fire, Nature, Water, Earth, Light, Poison/Venom, or Wind.
Outline
Outlines are classed as: Legend, Epic, Rare, and Normal.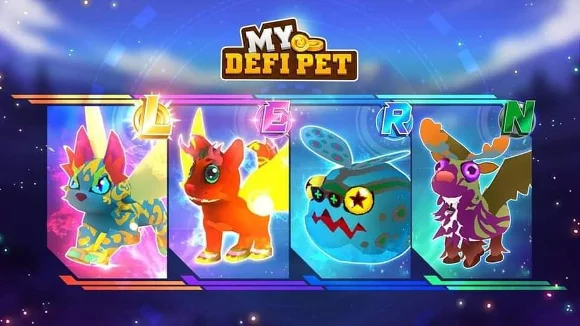 Once the My DeFi Pet marketplace launches alongside the integration of the play-to-earn mechanics, these rare pets are expected to have great value! Just like Origin and Mystic Axies in Axie Infinity.
Do you have rare pets? We recommend that you breed and multiply them, as they are likely to be a hit with collectors! If all your pets seem fairly common, it's okay! Pure common pets can hold their own on the battlefield and may still be of interest to collectors. With a bit of luck, breeding a common and uncommon pair could result in more uncommon offspring.