Illuvium Overworld Private Beta 2 is Live with Exciting New Features!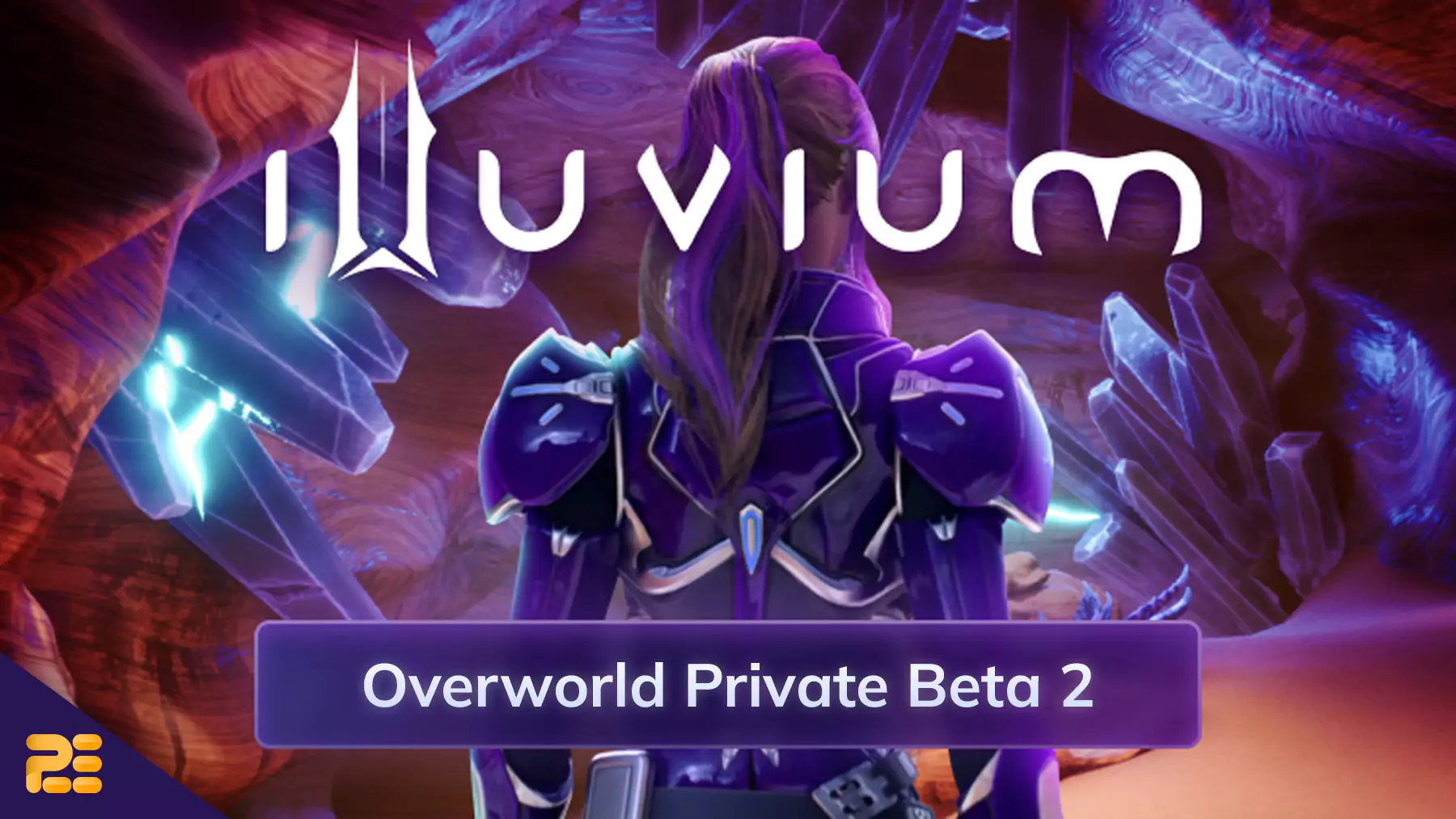 Illuvium, the innovative blockchain-based game that combines different game modes to create an immersive universe, has announced the release of its Overworld Private Beta 2.
What to Expect?
Here are the new features that players can expect:
New Regions: Abyssal Basin and Brightland Steppes
One of the most exciting aspects of the new beta is the introduction of two new regions: Abyssal Basin and Brightland Steppes. These regions offer a unique set of challenges, with formidable Illuvials lurking in every corner.
28 New Illuvials
Along with the new regions, the Overworld Private Beta 2 will introduce 28 new Illuvials to the game. Each Illuvial has its own unique set of skills and abilities, which will challenge players in both Overworld and Arena battles. Note
Illuvials are powerful creatures that can be captured by players and can be used in battles.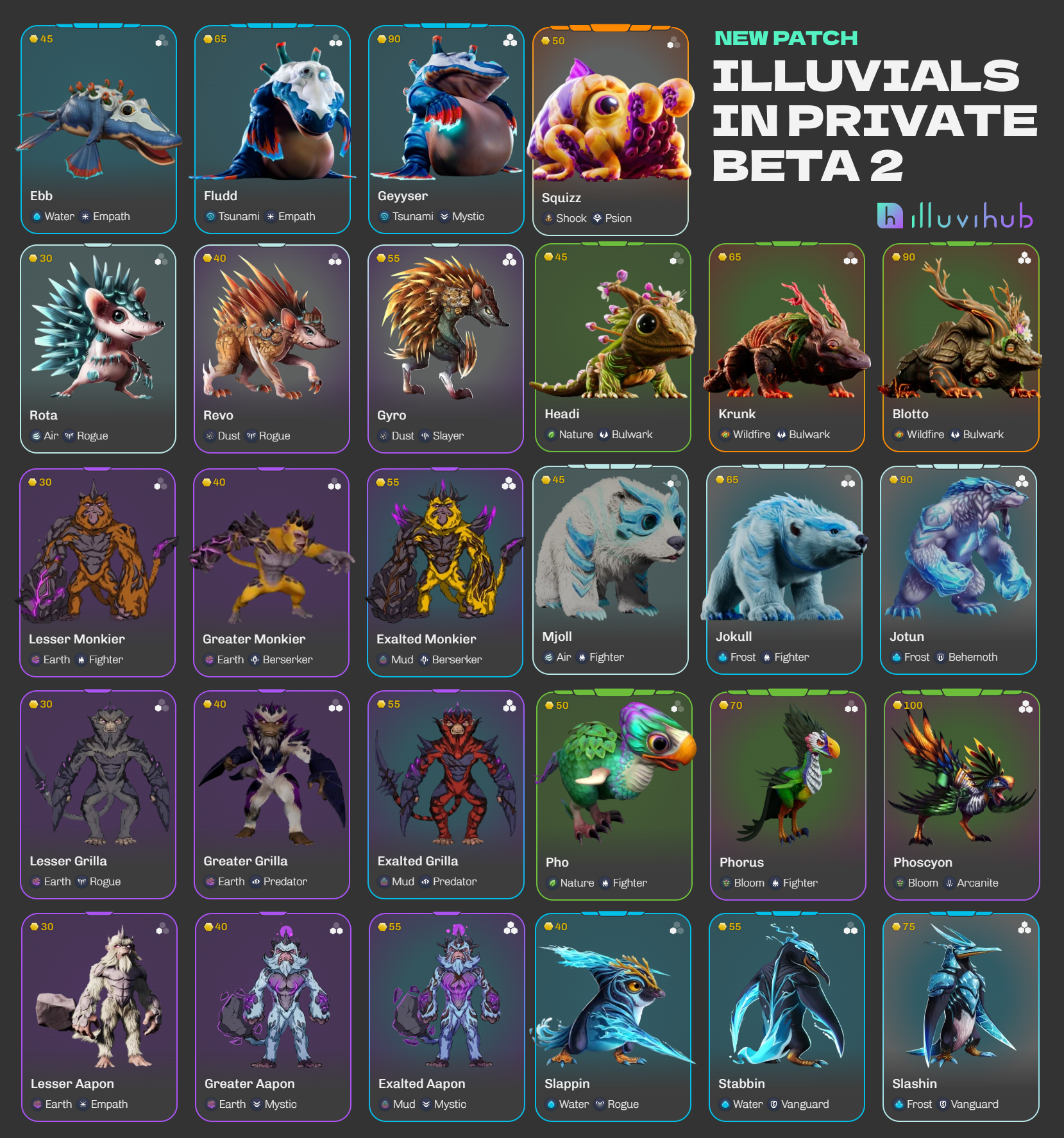 Here's how the Illuvials look in battle: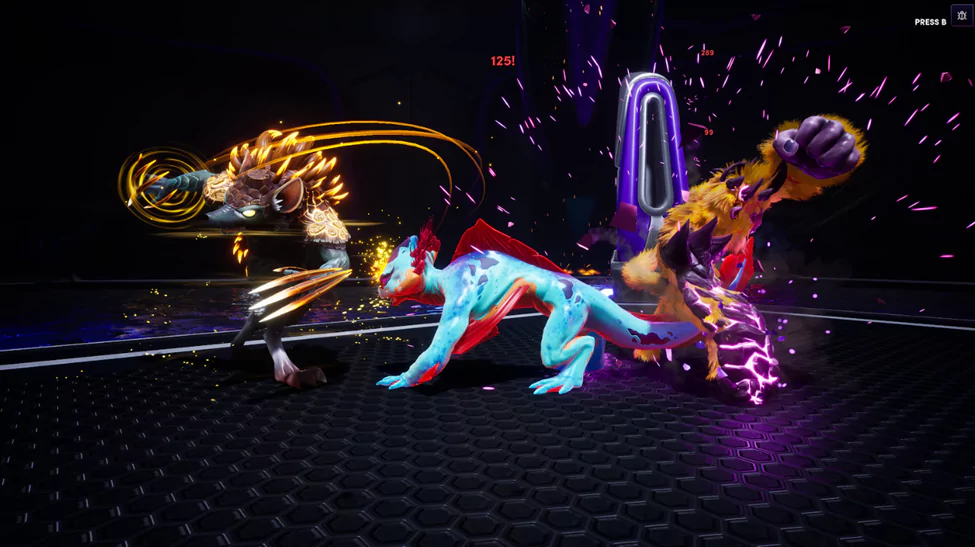 Morphopods
Players will also encounter Morphopods, a mysterious new species. Among them is Plobbs, a distinct member of the Bulwark class within Tier 0 Morphopods. It has a segmented body adorned with six luminous eyes, a rounded torso enclosed in a textured shell, and six legs.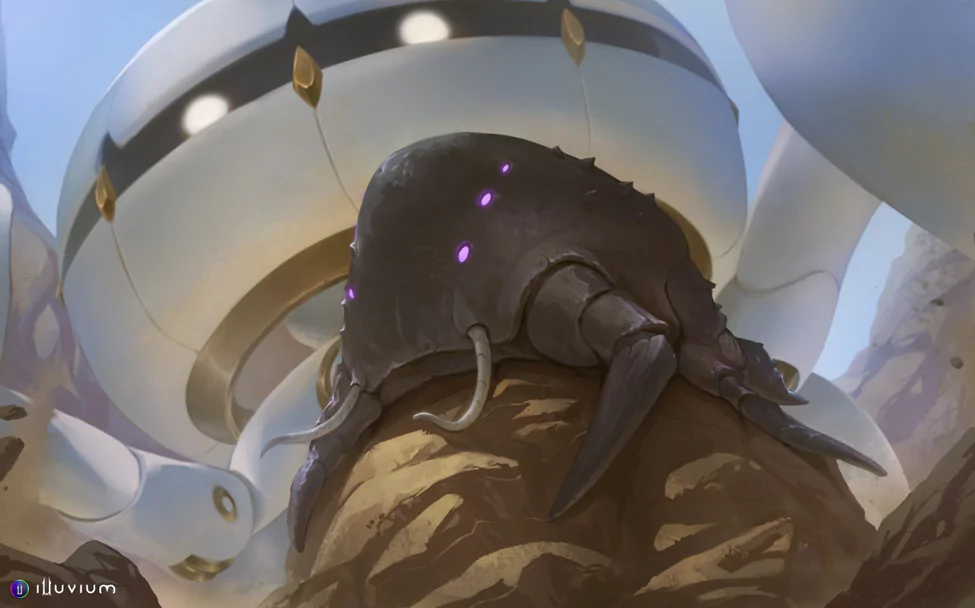 Another one is Tabir, a fascinating Morphopod creature resembling a seasnail. As a Tier 0 Rogue class creature, it showcases captivating behaviors and unique characteristics that enhance its ability to thrive in the wilderness.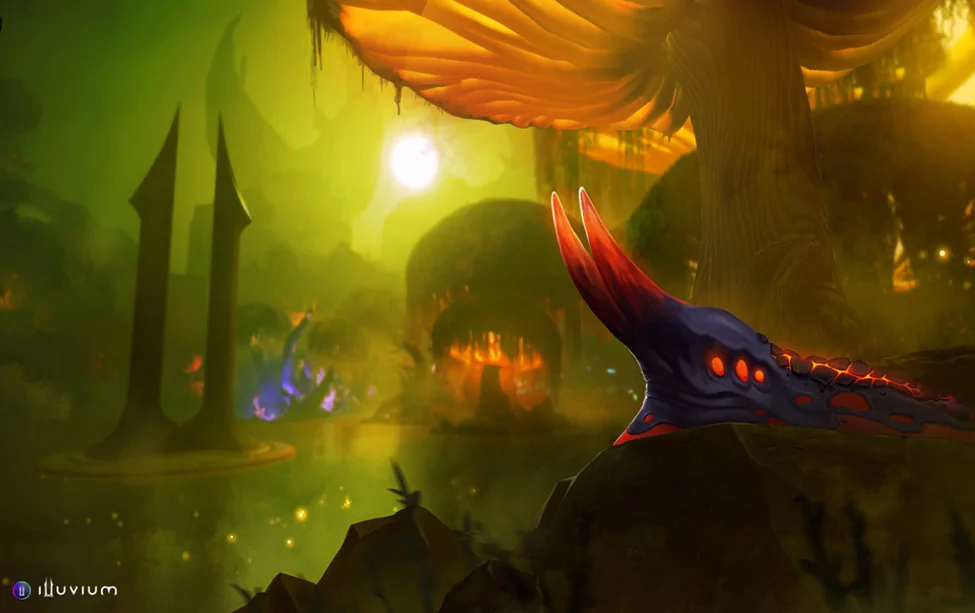 New Movement Mechanics and UI/UX Improvements
The new movement mechanics are also being added to the game, giving players even more ways to move around the world and engage with their surroundings. The UI/UX improvements will make it easier for players to navigate the game and access all the new features.
About Illuvium
Illuvium is the combination of four distinct game modes: Illuvium Arena, Illuvium Otherworld, Illuvium Zero, and Illuvium Beyond which are all part of the Illuvium Universe. Players can explore different worlds, battle other players, and capture new Illuvials. The game has a strong community, with an active Discord server, and it offers a unique experience for all collectors.
Illuvium is on Immutable X, a layer two (L2) scaling solution, which offers instant trading, massive scalability, and zero gas fees for NFT minting and trading, without compromising security. If you want to learn more about Immutable X, we have provided a comprehensive guide where you can learn everything you have to know about Immutable X.