Illuvium & Galaxy Fight Club collaborate for a Cross-IP Championship "Trophy Run"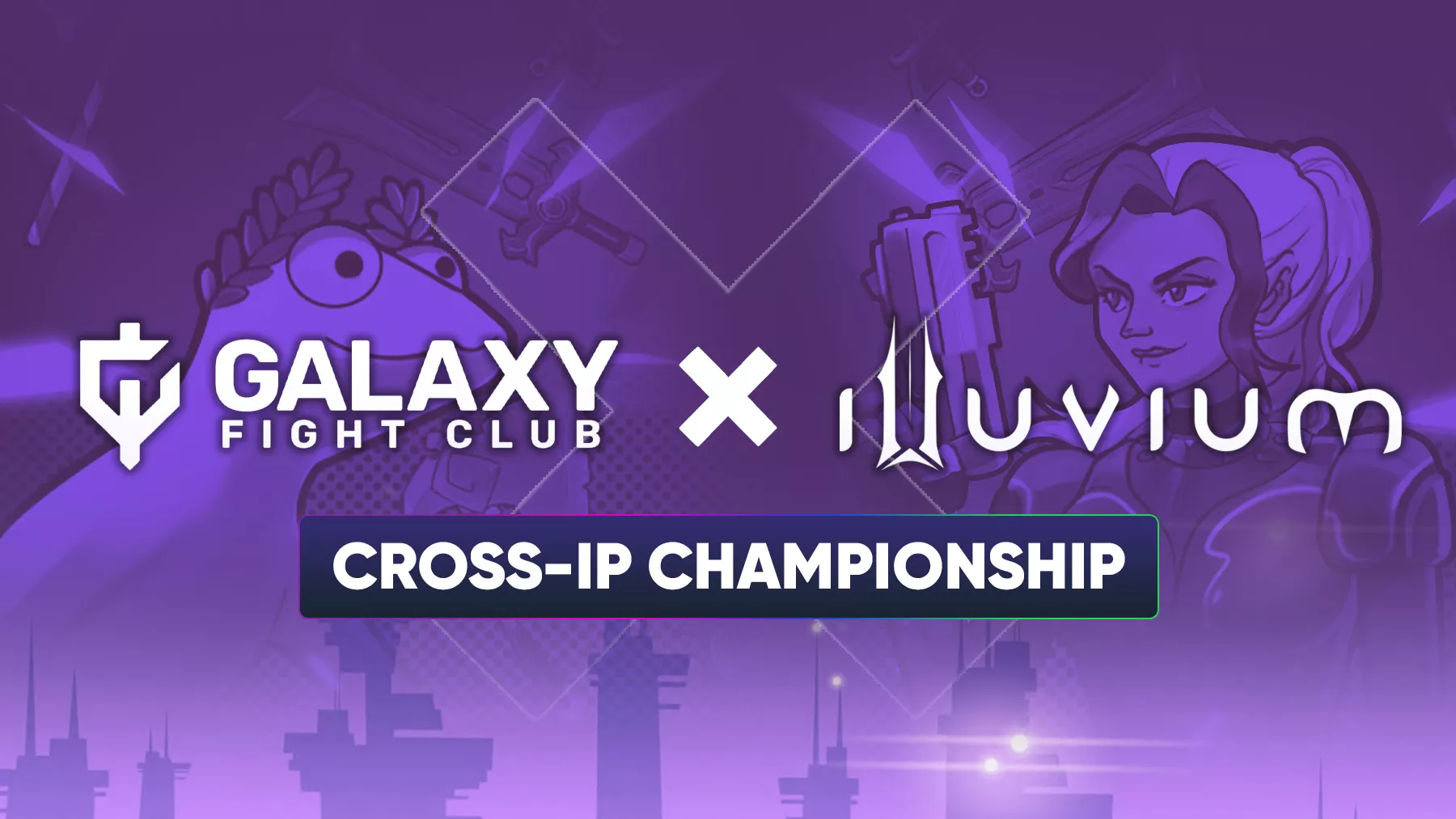 Illuvium, open-world exploration, and Galaxy Fight Club, a PvP fighting game, are joining forces to organize a tournament titled Trophy Run. The tournament will have players chasing prizes and trophies in the cross -IP tournament.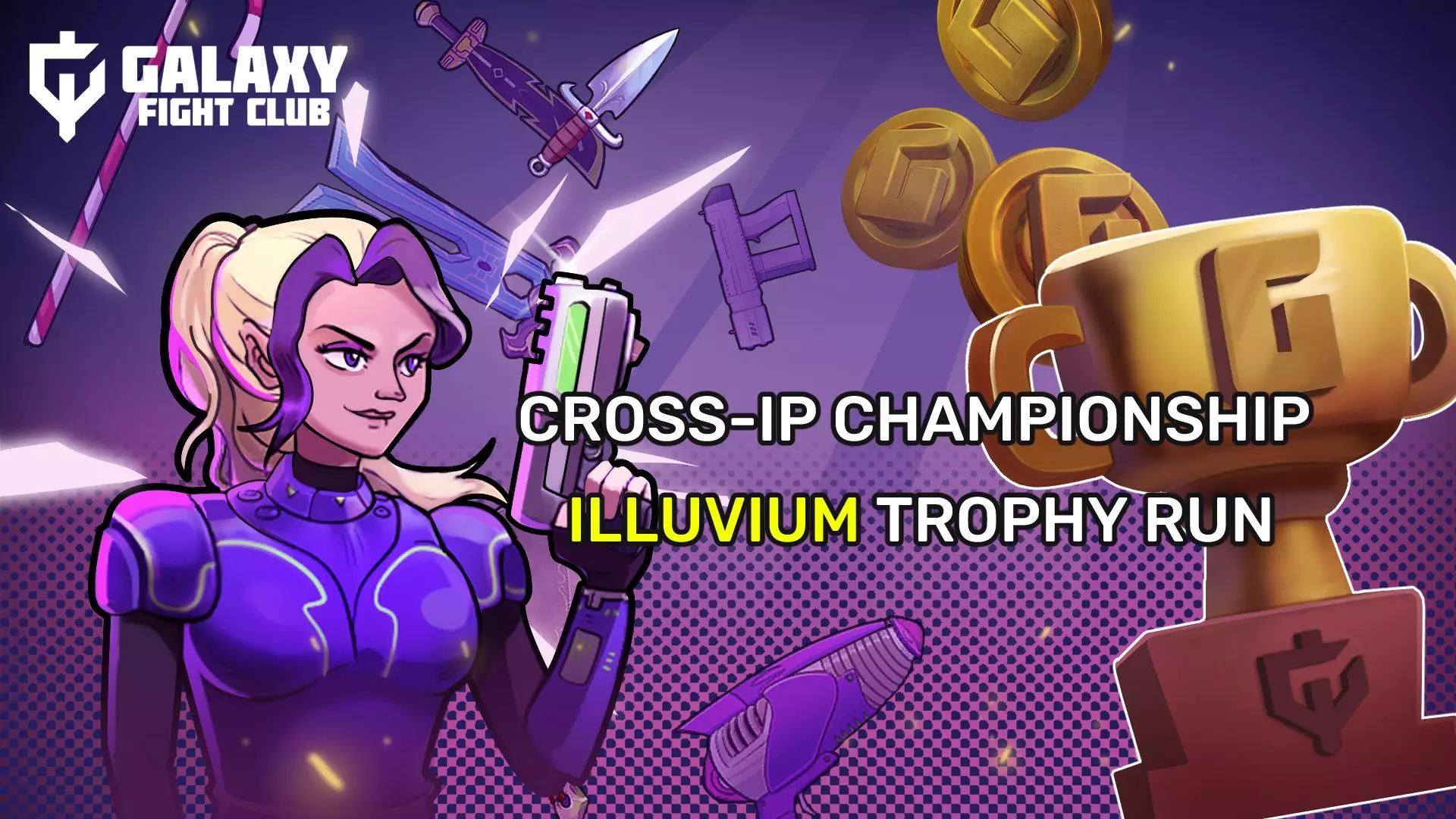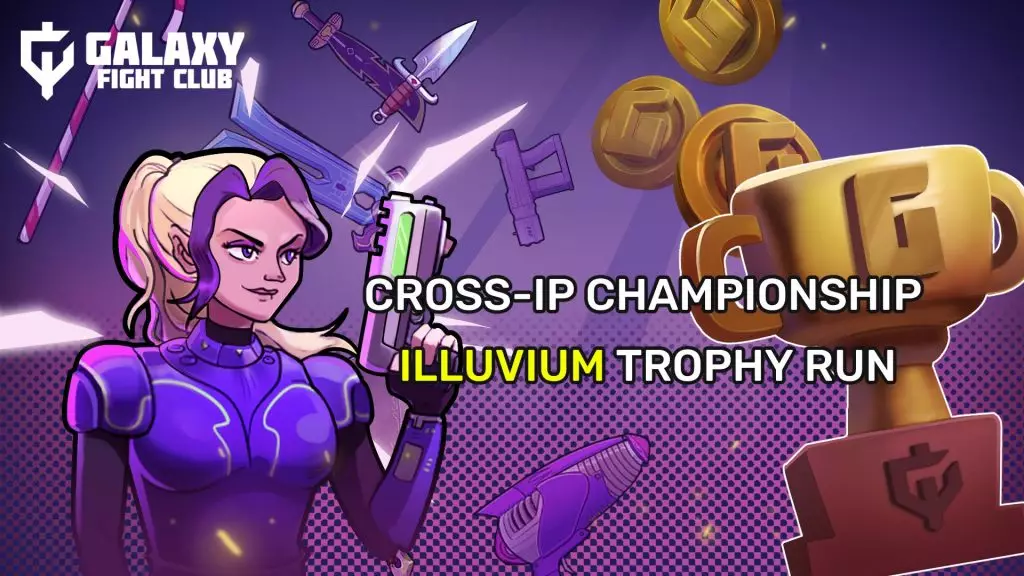 Launching the Cross-IP Championship – Illuvium Trophy Run
Within the tournament, there will be 25 NFT projects and three events. In this, players can win more than $250,000 worth of assets and prizes. Not only this, but enthusiasts can play at any time and start collecting trophies plus experience. In the end, these trophies and experiences will be counted to determine the Illuvium Trophy Run results.
In every Illuvium Trophy Run match, one player will win the trophies, and the other one will lose them. But both players will win experience (EXP) points.
Players earn rewards in three categories. Moreover, participants achieving the top 25 positions in the Trophy Run will perform from all the partner projects. These include CyberKongz, Vaynersports, and Pudgy Penguins. Given that, the tournament will also include a top-performing collection.
To start playing Illuvium Trophy Run, enter the email address on the Signup page, share the wallet address, and state Illuvium as the representing project.
About Illuvium
Illuvium is an open-world exploration and creature collector platform. There are NFTs to represent creatures. It's an auto battler game running on the Ethereum blockchain.
The players enjoy the play-to-earn game model within a graphically aesthetic and appealing sci-fi adventure run. They fight to conquer the world within the game. The purpose is to discover, hunt, and capture more than 100 Illuvial species. These are deadly creatures inhabiting the alien world. Players can earn by participating in contests and competitions and by finishing the PvE missions.
About Galaxy Fight Club
Galaxy Fight Club, or GFC, is a cross-IP and cross-platform battle (PvP fight) game. The holders representing different NFT collections will fight each other to gain rewards. The players earn key fragments in the game and can redeem them for on-chain versions present on the website.