Is Axie Infinity A Scam? Let's Dive Deeper
The Axie Infinity community is rapidly growing and has officially reached over $100,000,000 in sales volume over the past 30 days. But does the upsurge constitute a bright and successful economy or a scam? Let's break down the facts.
TLDR: It's not a scam.
What is Play-to-Earn?
Play-to-Earn is a new type of online gaming skyrocketing in popularity worldwide, where players are able to collect, use or sell in-game items for real money. This has been literally game-changing for millions, with people from all backgrounds being able to earn an income from home.
What is Axie Infinity?
Axie Infinity is a Pokémon-inspired universe where players can earn tokens through skilled gameplay and contributions to the ecosystem. Players can battle, collect, breed, and trade fantasy creatures called Axies which are sold in WETH on the Axie Infinity Marketplace.
The game centers around managing Axies and preparing them for battles against creatures called Chimera in a digital land known as Lunacia.
Small Love Potion (SLP) is one of the in-game currencies. SLP is needed to breed Axies and can be earned by winning battles or missions. The SLP earned can also be sold on cryptocurrency exchanges like Uniswap or Binance for real currency or another cryptocurrency.
When was it founded?
Axie Infinity was founded in early 2018 by Sky Mavis, a technology-focused game studio. The team consists of over 25 full-time employees and has its headquarters in Ho Chi Minh City, Vietnam.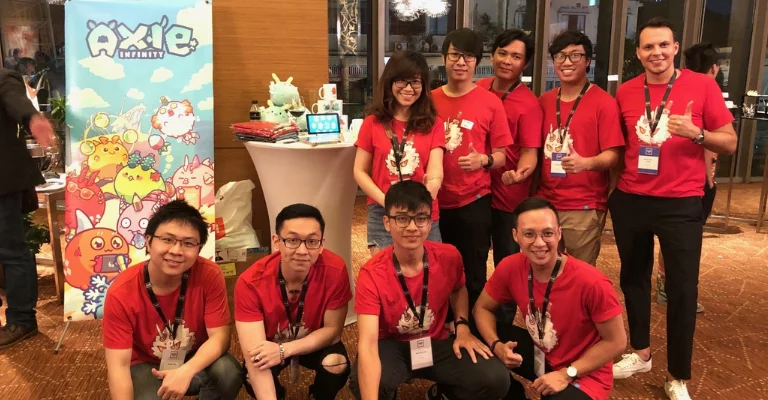 How many players does Axie Infinity have?
Axie Infinity recorded a gain of 1,200,000 new accounts in the month of June and over 252,000 daily in-game battlers worldwide.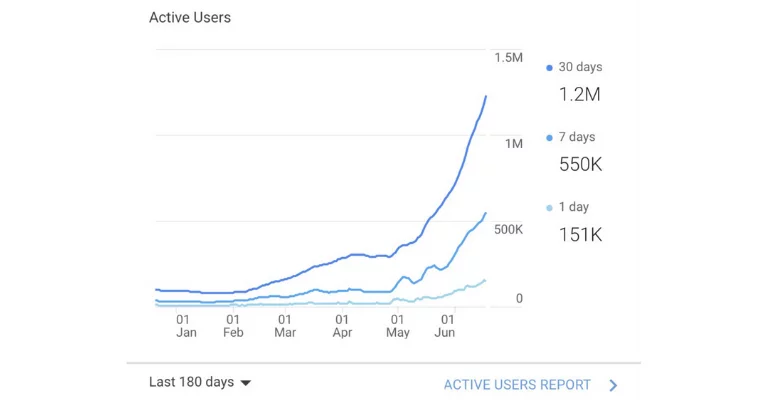 How do you earn money from Axie Infinity?
The most common way to earn within Axie Infinity is to collect Smooth Love Potions (SLP). SLP can be earned by completing daily quests and battling in Adventure mode and Arena matches.
The daily quest requires you to: (1) Daily check in, (2) Win 5 Arena matches, and (3) Complete 10 Adventure mode levels. Completing your daily quest will guarantee you an instant 50 SLP.
In Adventure mode, the maximum SLP you can collect is 100. All Adventure mode battles won after the 100 SLP cap, will not provide you with any rewards.
Remember, you can get more than 150 SLP when you battle in Arena matches having 800+ MMR (match making rating), but you will gain no SLP under 800 MMR. See the guide below: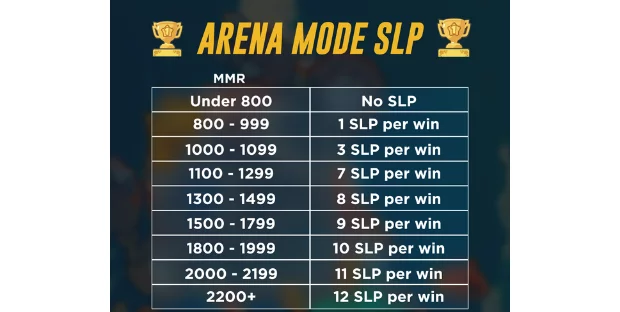 Tips:
You can only earn SLP on Arena Mode if you have energy.
The level of your Axie in Adventure Mode does not reflect the level in PVP. All Axies battling in PVP are Level 1.
How Can You Withdraw Your Earnings?
Earned SLP can be transferred using Metamask and Ronin Wallet. It can then be sold using secondary markets like Binance and Uniswap into something more common like Ethereum, which can then be sold into USD and then transferred into your local bank account (or Gcash Wallet if you require Philippine peso).
Step 1: Make sure your Ronin and MetaMask wallets are both "logged in" on your desktop browser.
Step 2: Click "Claim Tokens" (claimable) in your Axie Infinity account (on the Axie Infinity Marketplace) and confirm. Your claimable SLP must be transferred into your Ronin wallet. This may take a few minutes.
Step 3: In your Axie Infinity account, go to "Bridge" and select "Withdraw". Then, go to your MetaMask and copy and paste your Ethereum address as the recipient in your withdrawal transaction. Click "Asset" and select SLP. Enter the amount of SLP you wish to transfer then click "Next" and confirm your transaction. Your Ronin wallet will ask you to confirm transaction as well. This will take a few minutes. Click "Confirm Through MetaMask" and your MetaMask will appear. Click "Confirm" and your withdrawal is done!
Note: You will see the orange-colored "pending withdrawal" notice after this. DO NOT click and confirm. This will double your gas fee. Check your MetaMask to see the transferred SLP from your recent transaction.
Step 4: Go to your Binance account. If you do not have Binance account yet, sign up here: https://accounts.binance.com/en/register?ref=WGJXNVSJ. In your Binance account, click "Wallet" on the upper right hand and select Fiat and Spot. Search "SLP" and click "Deposit". A notice will pop up. Click "I understand". It will redirect you to the Deposit Crypto page.
Step 5: Under the ERC20 tab, copy the address and then go to your MetaMask and click SLP. Click "Send" and paste the copied address under "Add Recipient". Click "MAX" (Maximum amount of your SLP) under the "Amount" tab (If you wish to withdraw all your claimable SLP). Click "Send", then "Confirm".
Tip: Go to your Activity in MetaMask to check the gas fees (in USD).
You will see under your "Recent Deposit History" that your transaction is "Confirming". Refresh the page and you should see that your SLP is already available in your Binance.
Step 6: Trading your SLP. Click the "Trade" tab and then click SLP/USDT. You will see the "Assets" (Buy with PHP) and under it, you will see the SLP available and the USDT available. Go to the "Sell" tab and click "Market". Drag the line found under the "amount tab" from 0% to 100%. Then click the "Sell" button and your SLP will be sold. Go to your "Older History" to see the total amount of SLP you have sold.
Step 7: Go to the "Wallet" tab again and select "Spot" in your Binance account. You can now see your available USDT. Click the "Transfer" tab found in the upper right of the screen next to buy and sell. Set the transfer as "From Spot to P2P Wallet" by clicking the little flip arrow on the right. Change BTC underneath to USDT then click MAX under the Amount tab. Click "Confirm".
Step 8: Go to the P2P tab which is found on the upper right-hand corner. Select "Sell" in the middle of buy and transfer. In the top right corner, you will see a currency displayed, click that to change the currency to your countries native currency. Then, insure you have selected "Sell" and not "Buy" for your transaction method. Then select the "USDT" option underneath sell and then select "All" to see the amount of your native currency you will receive. Click "Sell with 0 Fee". Select which method you wish to receive your native currency and then confirm sale. You will be redirected to a page where you can see a chat box with your buyer. In the same page you will find a timer for the payment to be made by buyer. Patiently wait.
Important: NEVER click the "Confirm Release" if you have not yet checked your bank account (or whatever your payment method is) to verify if the buyer has already sent his payment. Do not believe screenshots as proof of payment from the buyer. Make sure to verify his payment in your bank account. Once you have confirmed that the payment has been successfully received with correct amount and sender information in your bank account, you may now click "Confirm Release". A Security Verification will pop up. Get a verification code sent to your phone number and then submit.
You are now done! Your money is now stored in your own local bank account or online wallet in your country's currency!
Proof of Earnings In Axie Infinity

These are just few examples of payouts in playing Axie Infinity! Don't believe it? Try it for yourself. This is the new generation of gaming. Move over Mobile Legends, Axie has come to play.
Download the trending play-to-earn game here: https://axieinfinity.com