Is the Star Atlas Economics Similar to Axie Infinity?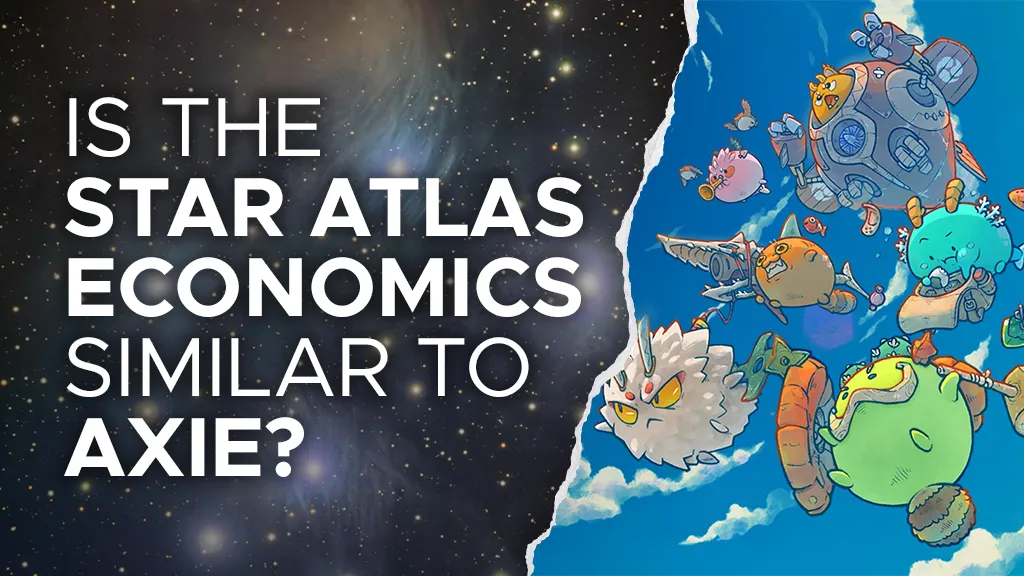 Star Atlas is an up-and-coming play-to-earn game currently trending in the P2E space. Here, we all know that Axie Infinity's economic design has undeniably shown us successful results. But what about Star Atlas? Let's dig deeper into the game's economics!
What is Star Atlas?
Star Atlas is a futuristic play-to-earn MMORPG set in the year 2620. Built on blockchain technology, players can trade, obtain, and create non-fungible tokens (NFTs) within the Star Atlas universe and enjoy an economy that reflects the tangibility of real-world assets, ownership, and value.
Players are encouraged to explore space, mine resources, acquire NFTs and verse each other in combat. Star Atlas will be a space race where players will team up, build, organize, and fight their way into unknown territories.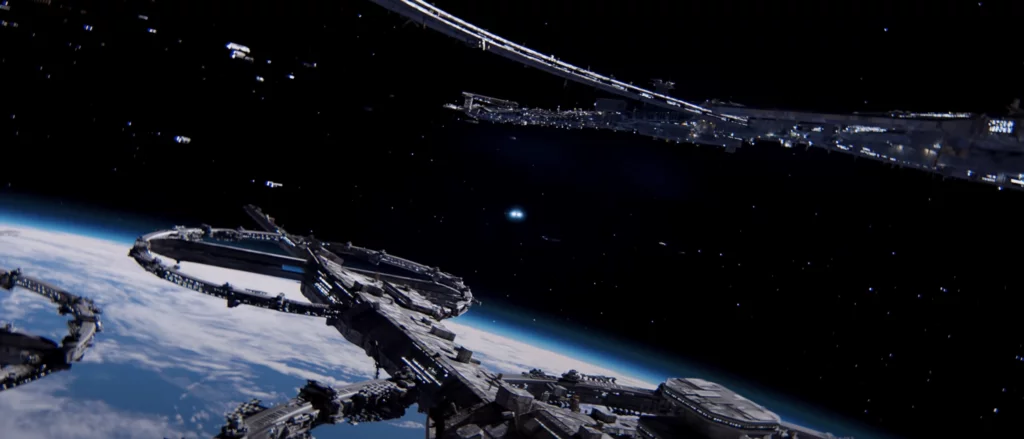 What is Axie Infinity?
Axie Infinity is a Pokémon-inspired universe where anyone can earn tokens through skilled gameplay and contributions to the ecosystem. It is a strategic card game where players can battle, collect, breed, and trade fantasy creatures called Axies.

The Economic Models of Star Atlas and Axie Infinity
In both Axie Infinity and Star Atlas, players can earn through gameplay! Essentially, players are rewarded for their contributions to the ecosystem.
So, how does Axie Infinity's Economy Work?
The economic activity in Axie infinity currently relies on two functions – battles and breeding. Three Axies are required to play the card game. You earn Smooth Love Potion (SLP) by winning Arena matches, completing the daily quest, and adventure mode battles. Players can sell these SLP tokens on cryptocurrency exchanges like UniSwap and Binance. From there, you can exchange them into fiat currency (regular money).
Axie Infinity's economic system functions through the use of two utility tokens. These two tokens include Smooth Love Potion (SLP), the in-game currency, and Axie Infinity Shards (AXS) as the governance token. SLP fuels Axie Infinity's internal economy as players can use it for breeding new Axies. It also serves as a reward in the game for winning battles. On the other hand, AXS governs the Axie ecosystem on a meta-level. AXS holders will eventually be able to influence the future of Axie Infinity by signaling their support for upgrades to the ecosystem and by deciding on the usage of a community treasury.
The Axie ecosystem revolves around three forms of interaction within a closed loop:
Players
Axies (the NFT's)
Tokens (SLP and AXS)
The two loops represent value consumption and value creation. The green-colored outer loop represents the users that enter the ecosystem by buying Axies. These users then engage with the network to spend some AXS and SLPs, which are required for breeding to produce more Axies. Lastly, they are anticipated to stake. The orange-colored inner loop represents how value itself flows in the ecosystem.
What about Star Atlas?
Similarly, in Star Atlas, two fungible tokens fuel all operations: POLIS and ATLAS. POLIS can be compared to AXS as it is the governance token – representing a financial stake in the game, voting power in the DAOs, and control of the Treasury. Now just like SLP, ATLAS is the form of currency/income in the game. Players can earn ATLAS in-game and use the token as a medium of exchange.
When it comes to Star Atlas, there are three large groups of mechanisms connected to its economics:
1. Production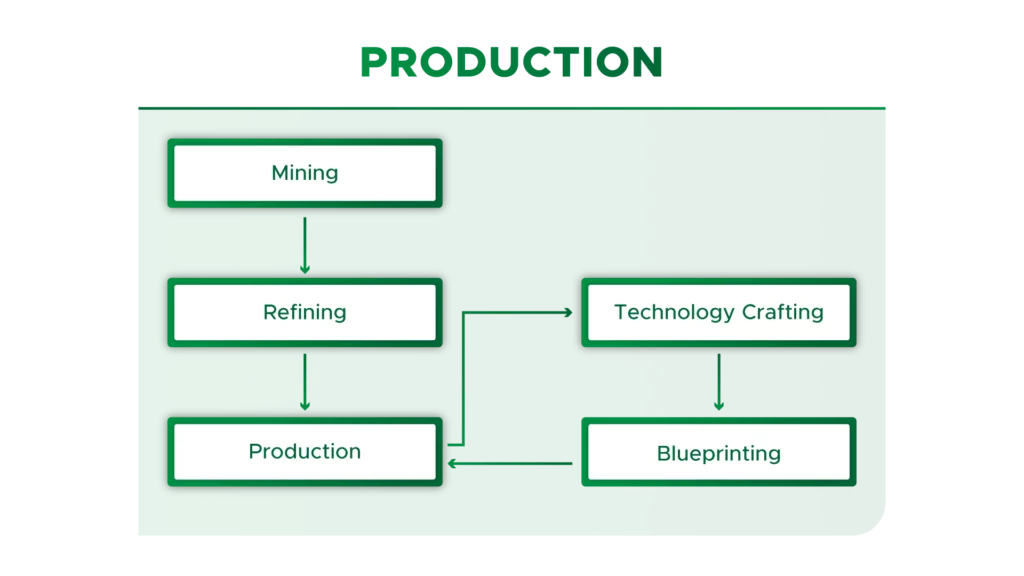 Production connects mining, refining, and technological development to create new assets that players can use for piloting. Most of the in-game items come from the production layer. Mining will be an essential pillar of the production within the Star Atlas economy. To partake in this activity, users must make an initial investment via the purchase of ATLAS or equipment.
2. Piloting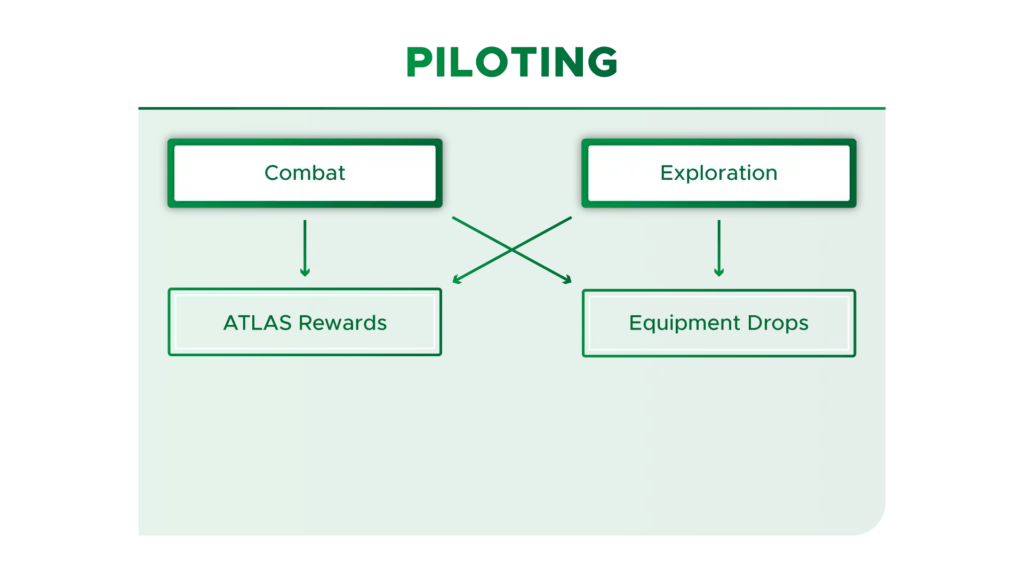 The main inputs into the game economy are the rewards (ATLAS) that players get from winning combats and equipment drops from exploration. These NFT's will then flow into the markets for other parties to purchase and use in-game.
3. Overarching mechanics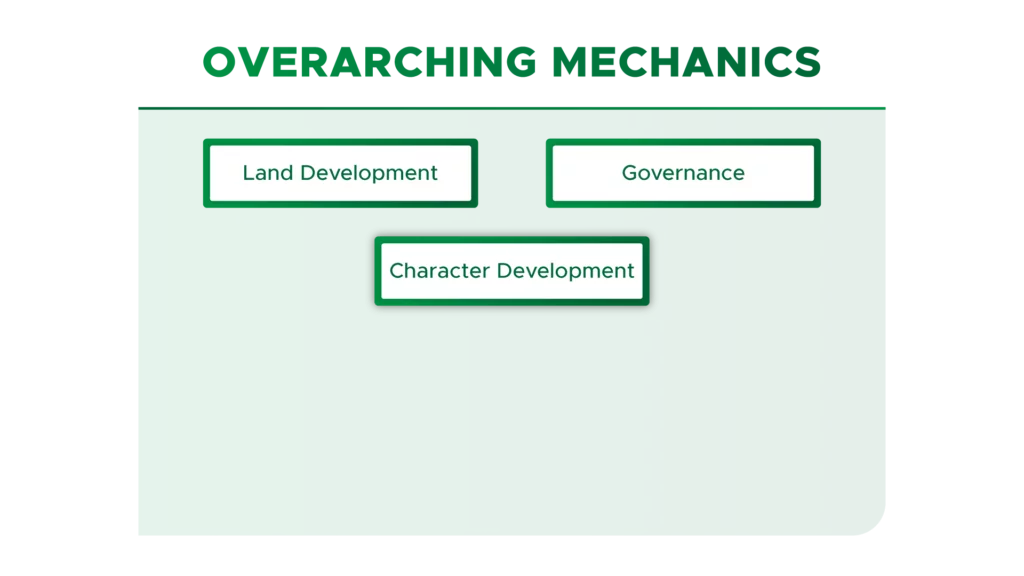 Broader mechanics that underpin the game are land development, character development, and the Decentralized Anonymous Organization (DAO) systems.
As you can see, Star Atlas' economy seems to be more complex in its mechanisms. But when you take a step back to look at the picture, it's clear you can see similarities in the economic models between Axie Infinity and Star Atlas.
Now, do you think Star Atlas can make it to the top as well? Let us know your thoughts! Connect with us on social media, and make sure to always check in at P2ENews.com to stay updated on the latest news, leaks, and tutorials of your favorite play-to-earn games.
_____
Sources: