Top 5 BEST Play-to-Earn Games of 2021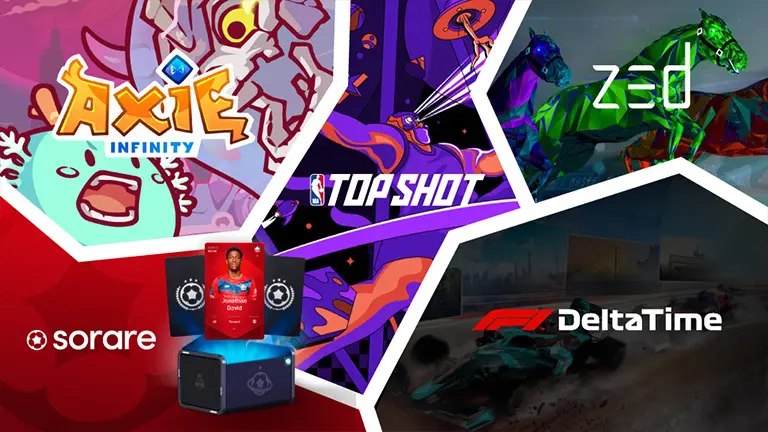 Play-to-Earn Games are going viral, trending globally and becoming a steady source of income for hundreds of thousands of people! This article will help you discover the best games in the Play-to-Earn world.
Here are the Top 5 Best Play-to-Earn Games of 2021
1. Axie Infinity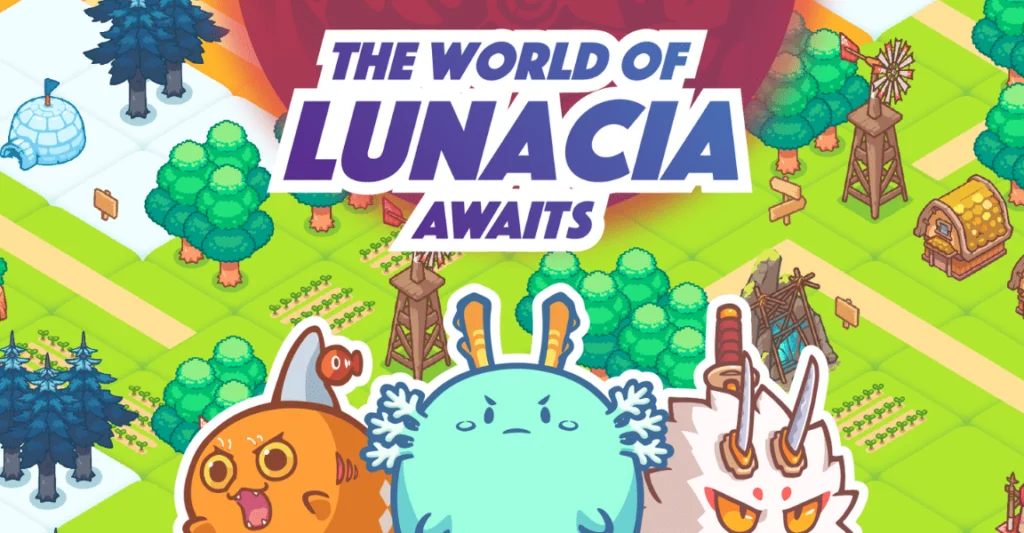 Axie Infinity is a Pokémon-inspired universe where anyone can earn tokens through skilled gameplay and contributions to the ecosystem. Players can battle, collect, breed, and trade fantasy creatures called Axies which are the Polygon Layer 2 chain.
The game centers around managing and levelling up Axies, preparing them for battles against creatures called Chimera in a digital land known as Lunacia.
Smooth Love Potion (SLP), which is one of two native currencies in the Axie universe, is required when breeding Axies. SLP can be earned by winning battles in Player vs Player game modes or Adventure battles. When a player wishes to cash-out their earnings, they can sell SLP on exchanges like Uniswap and Binance for ETH, and spend their earnings in the real world.
Axie Infinity records more than $4,000,000 in daily sales volume!
Visit their website: https://axieinfinity.com/
2. NBA Top Shot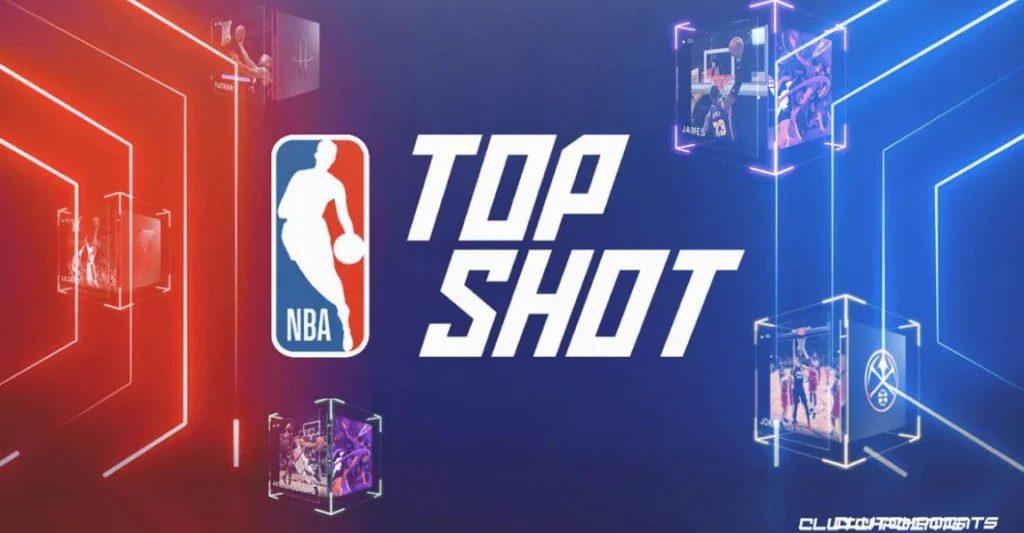 NBA Top Shot is a blockchain-based platform that allows fans to buy, sell and trade officially-licensed video Highlights, stored as Non-Fungible Tokens (NFTs). These Highlights are essentially like basketball cards.
NBA cuts and edits the Highlights and then Dapper Labs, the owner of NBA Top Shot, decides how many of each Highlight they are going to sell. Dapper then numbers each one from #1 upwards. This provides players with the opportunity to target low or specific numbered Highlights, which can increase rarity and value. Each Highlight is placed into digital packs which sell on the official NBA Top Shot website. Prices range from $9.00 USD to $230.00 USD per pack.
If you purchase a pack, the Highlights will go into your encrypted, secure Highlight wallet where you can showcase them or sell them on the NBA Top Shot Marketplace.
NBA Top Shot records up to $1,150,000 in daily sales volume.
Visit their website to get collecting: https://nbatopshot.com/
3. ZED RUN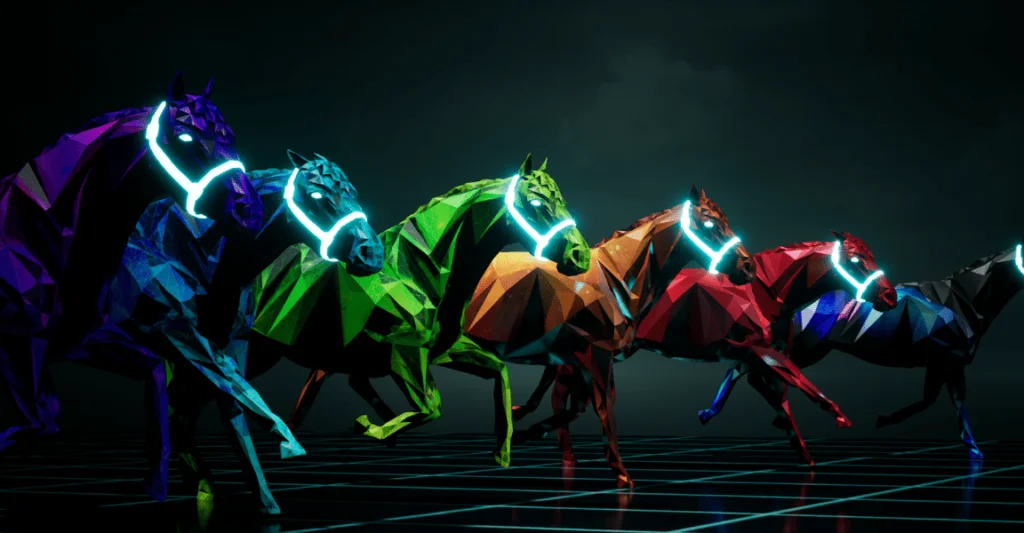 ZED RUN is a digital horse racing game built on the Polygon Layer 2 Chain where players can build a stable of race horses by buying them on the peer to peer (P2P) marketplace, new horse sale events, or create their own through the games breeding system.
Each horse is unique and has it's own characteristic and strengths. The horses have many tiers of speed, ability and gene purity, making the game complex and fun. You can purchase horses with Wrapped Ethereum (WETH) through the Matic/Polygon OpenSea Beta Exchange.
If you purchase a horse, you're able to race it against others in a real time racing event. Each event changes location and distance, which can affect your horses performance. The top 3 horses in each race are rewarded and receive a payout in WETH.
Players are able to trade WETH for ETH through Polygon and then simply cash out the ETH to spend it in the real world.
Visit their website to join the game: https://zed.run/
4. Sorare
Sorare is a global fantasy football game where you can play with officially licensed digital cards and earn prizes weekly.
For tournaments to take place, there needs to be football games scheduled in real-life. There are two tournaments per week: Tuesday 10am UTC and Friday 10am UTC. You can buy cards in the Transfer Market through auctions using your credit card or ETH. If another manager (player) outbids you during the auction, your bid is instantly refunded.
You can withdraw any earned funds from trading and winning tournaments by going to your Sorare Ethereum Wallet and pressing the "Withdraw" button. This allows you to earn and cash-out at any time!
Sorare records more than $644,000 in daily sales volume.
Visit their website to get into the league: https://sorare.com/
5. F1 Delta Time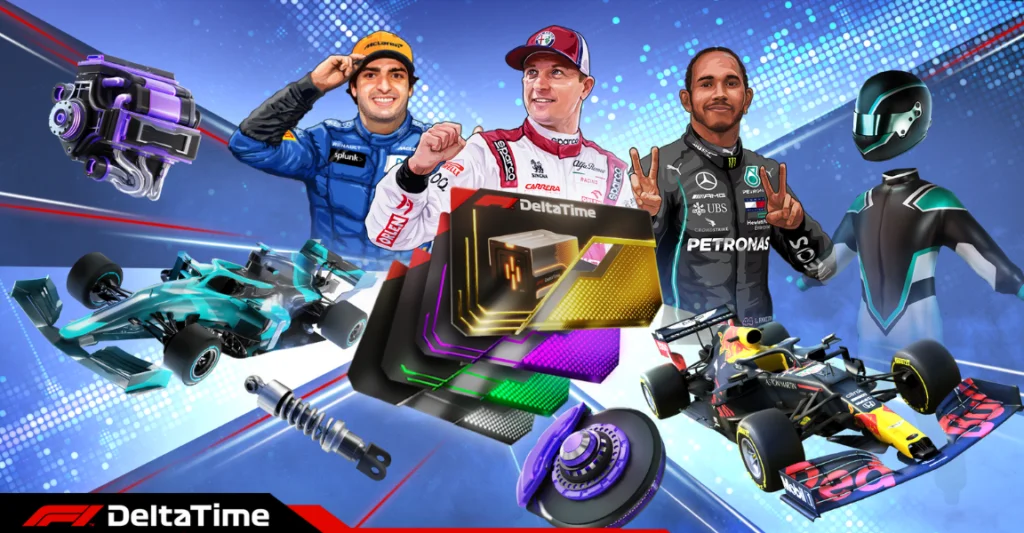 F1® Delta Time is an officially licensed blockchain-based game that provides arcade style F1 car racing.
The game centers around the racing, collection and trading of unique cars, drivers and car components – all of which exist as NTFs.
In F1® Delta Time, to be eligible to race, you must own at least one driver, one car and one set of tires. This allows you to earn REVV token (the native platform token) by competing in the weekly race competitions or even staking the owned NFT's. When players stake their NFTs, they temporarily transfer the ownership of the NFT to F1® Delta Time. Players are not able to use or race the NFTs while being staked, but instead receive REVV based on the staking length and other in game variables.
Players NFTs are stored in their personal Metamask wallet on the ETH blockchain.
F1® Delta Time records up to $168.11k in daily sales volume.
Visit their website to get racing! https://www.f1deltatime.com/
Another Play-to-Earn game that will change your life is rising soon!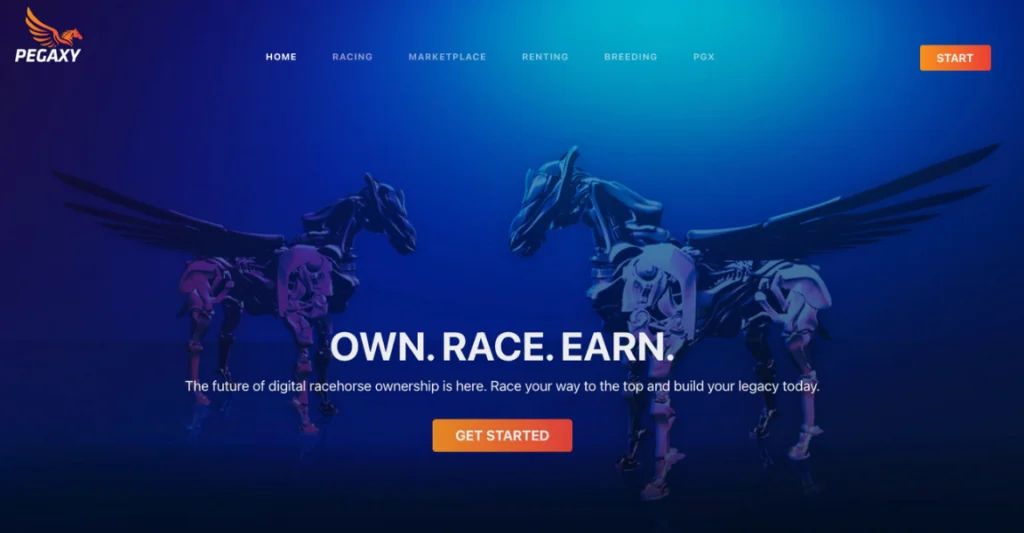 Pegaxy is a horse racing game with unique styling. It takes a lot of inspiration from Axie Infinity, ZED RUN and F1 Delta Time, mixing the best features of the three, into one seriously fun game.
In the game, players will participate in races to win rewards in a token called Vigorus (VIS). Players will race their Pegas against each other and try to win. The race has many variables, including weather, soil type, location and length. As a reward for placing in the top 5, players receive VIS tokens. They able to earn VIS tokens in free races and paid races. These tokens can be used to breed the Pegas, just like Axies. The Pegas bloodline, purity and ability are all extremely important in the breeding process.
The game also offers a renting system, which allows Pega owners to rent out their Pegas to other players in exchange for a share in profits. For example, 40% of the earnings go to the owner, and the renter receives the other 60%. This allows players to enter the game for free, without having to purchase anything up front. They can play and earn VIS without buying any in game assets!
Through time, the players will become the owners of most in-game assets. This is created through player owned NFT's including racetracks, Pega, land, equipment and other in-game assets.
Questions? Jump on their website to find out more! www.pegaxy.io
Follow Pegaxy on Facebook: facebook.com/pegaxyofficial