Who is @Coco_Bear on Twitter? (He Owns Over 200 Mystic Axies!)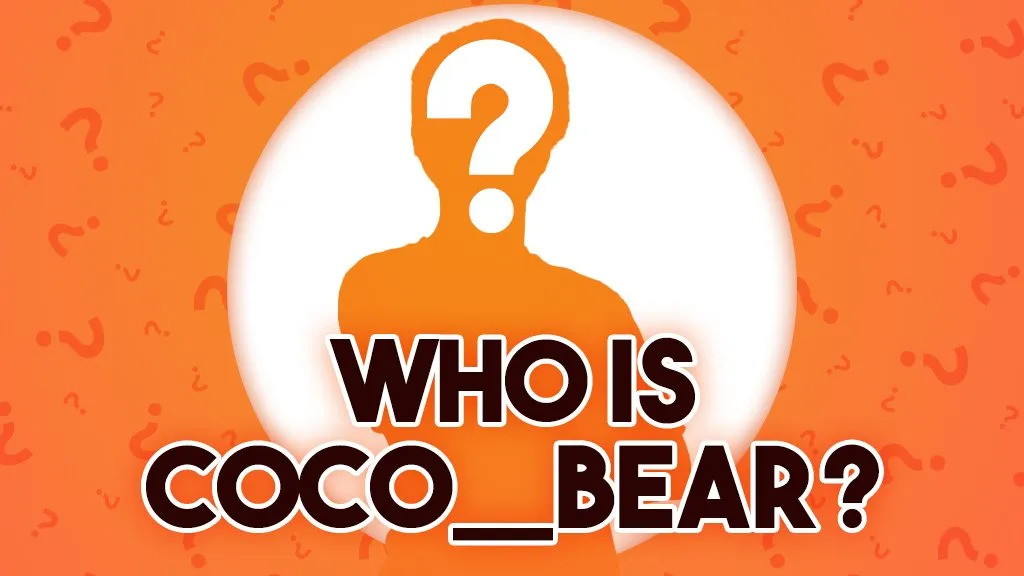 From what we can gather, Coco_Bear has been a Non-Fungible Token (NFT) collector since 2018 and his Axie Infinity Wallet is currently holding 273 mystic Axies! If you weren't aware, Mystic Axies are super expensive because of their rarity. As of today, there are 138 single Mystics, 33 double Mystics, 3 triple Mystics, and 1 quad Mystics – totaling only 175 Mystics that are for sale in the marketplace. P2E News was unable to verify information of whether or not Penta Mystics or Hexa Mystics do exist yet.
@Coco_Bear joined Twitter last June 2020 and has 4,546 followers as of today. He shared his first tweet on October 23, 2020 which was a retweet of Axie Infinity about the Mystic Madness: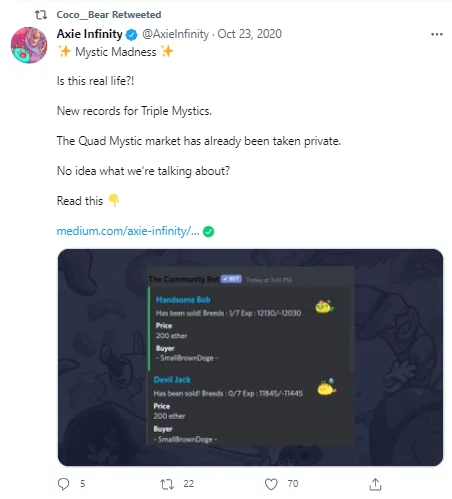 When did he come into Axie?
His tweets suggest that he may have joined Axie Infinity in October 2020 when the game was still celebrating its first milestones. Imagine, back then, there was only 12,000 Axie holders and the game had made $647,000 weekly volume. Now, there is over 500,000 daily active users and the weekly volume is $194,310,000 and growing!

Back in October 2020, Coco_Bear sold a double mystic Axie for 60 ETH. Do you know how much a double Mystic Axie would cost you today? $193,892.63 – $4,284,096.88 (PHP 9,720,903.95 – PHP 214,785,339.13) or 101.88 ETH to 2251.09 ETH! Coco_Bear is extremely lucky and wise to own 273 Mystic Axies. But is it good that he owns this many Mystic Axies?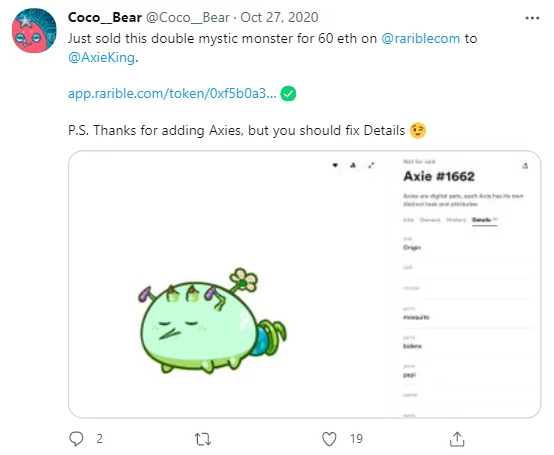 Since he dominates the market by owning around 273 Mystic Axies, he essentially sets the naritive and direction of the market sale price. This can be bad in many situations, however Coco_Bear seems to be extremely involved in the community, even providing private sales of Mystic Axies for contributors and influencers to the Axie ecosystem. This would suggest his intentions are not to hyper inflate and make the game suffer.
Why did this happen?
Coco_Bear was what is called a visionary. He analysed and predicted that the rarest Axies were the ones that would skyrocket in price. He understood supply and demand and we would be considered a strategic and extremely smart purchase.
This photo below shows that a double Mystic Axie was sold for 45 ETH in November 2020 ($87,538.96 or PHP4,408,685.25).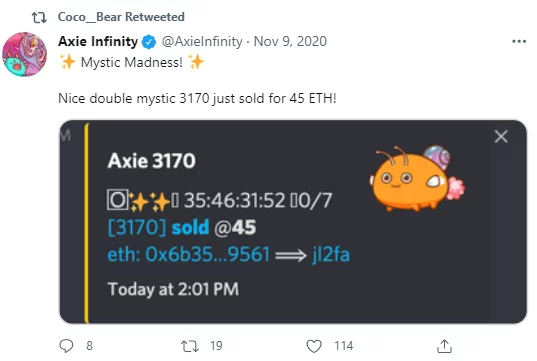 That double Mystic Axie would cost millions of dollars today.
However, you must understand that if Axie Infinity did not take off, he would have lost a lot of money! Let us consider this anonymous figure both wise and lucky for what he has now. To see all his Mystic Axies in the marketplace, click here: https://marketplace.axieinfinity.com/axie?title=Origin&sort=PriceDesc
Follow him on Twitter to get more updates on Coco_Bear's mystic journey to Axie Infinity: https://twitter.com/Coco__Bear