Axie Infinity Released Reptile Runes and Charms Newest Update!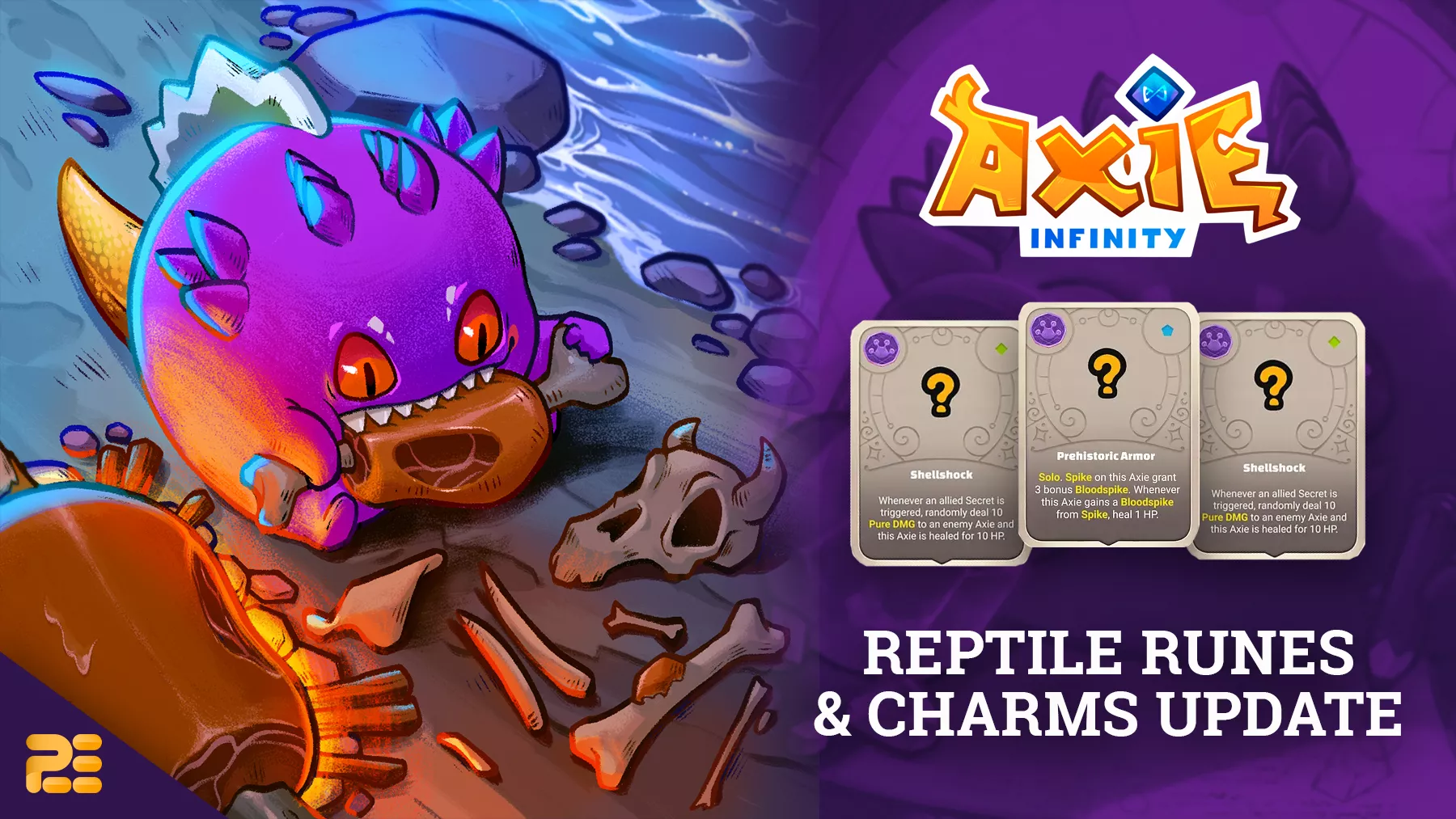 If you own reptiles, then it's time for you to celebrate! Axie Infinity announced that the latest update for Reptile Runes and Charms is live. Let's see what's new!
Reptiles are shedding their skins for Season 2! Things are about to get Spiky.

• 3 New Runes
• New Mechanics: Spike and Bloodspike 🐊
• Fully revamped Charms

📜 | https://t.co/Y7Yv3wvKVJ pic.twitter.com/My9lyrG6C0

— Axie Infinity | #AxieOrigins (@AxieInfinity) December 6, 2022
What are Runes and Charms?
Runes and charms are special items that may be added to an Axie to infuse it with special abilities. You can only install one item per Axie, which you may earn through Crafting. The effects of runes are passive, which means they activate automatically during battle.
Crafting is a function that allows you to turn in-game objects into runes and charms. Moon Shard and SLP are the major crafting ingredients.
The Freshest Updates
These updates will give you just a glimpse of what's to come in the Axie Origins Season 2!
Runes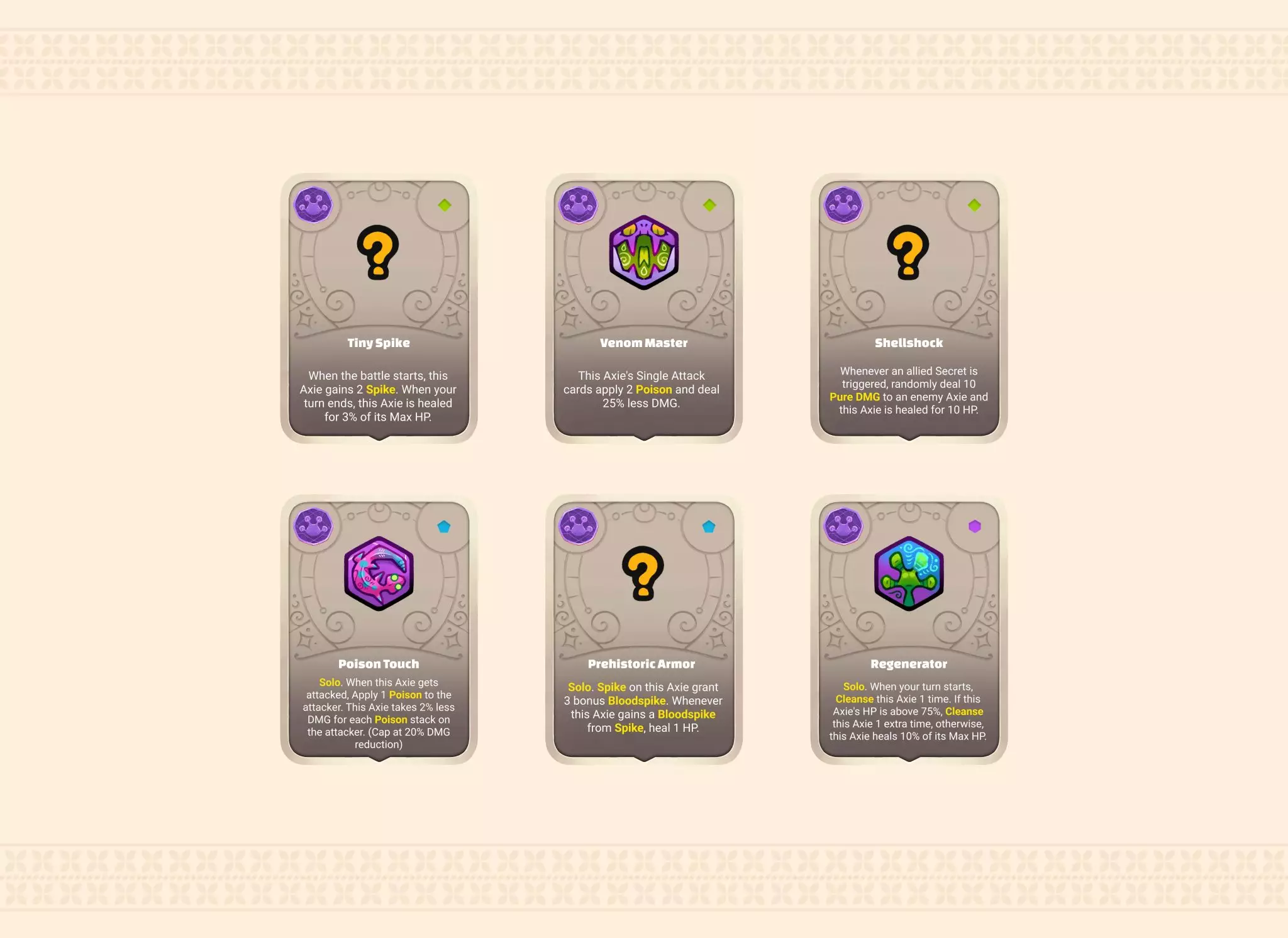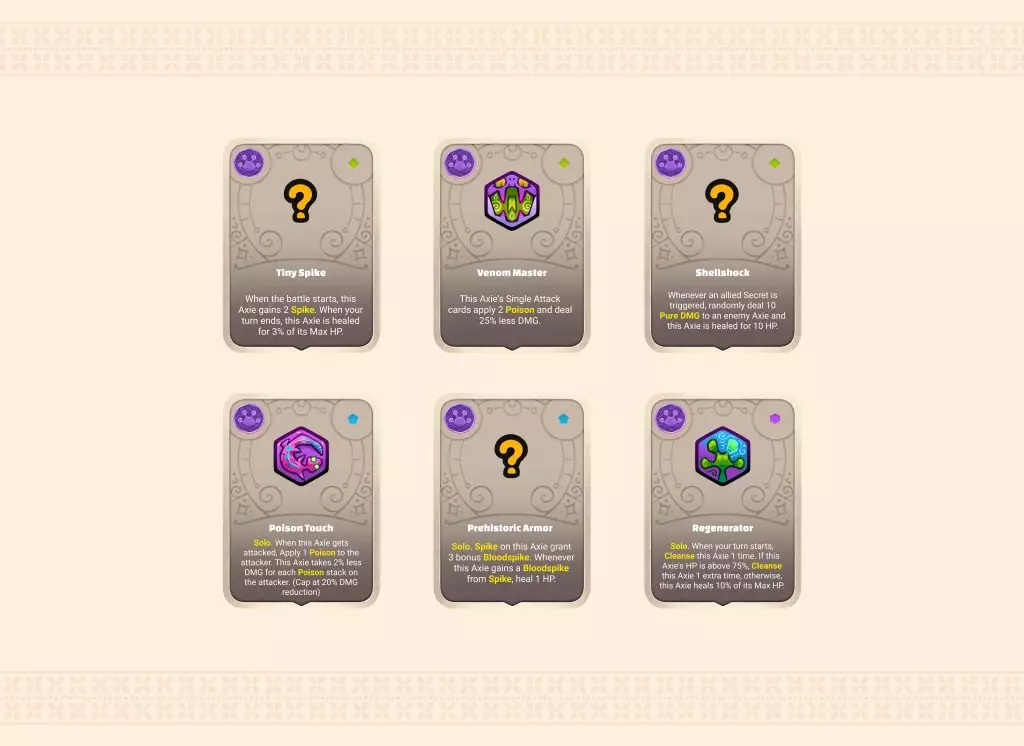 Charms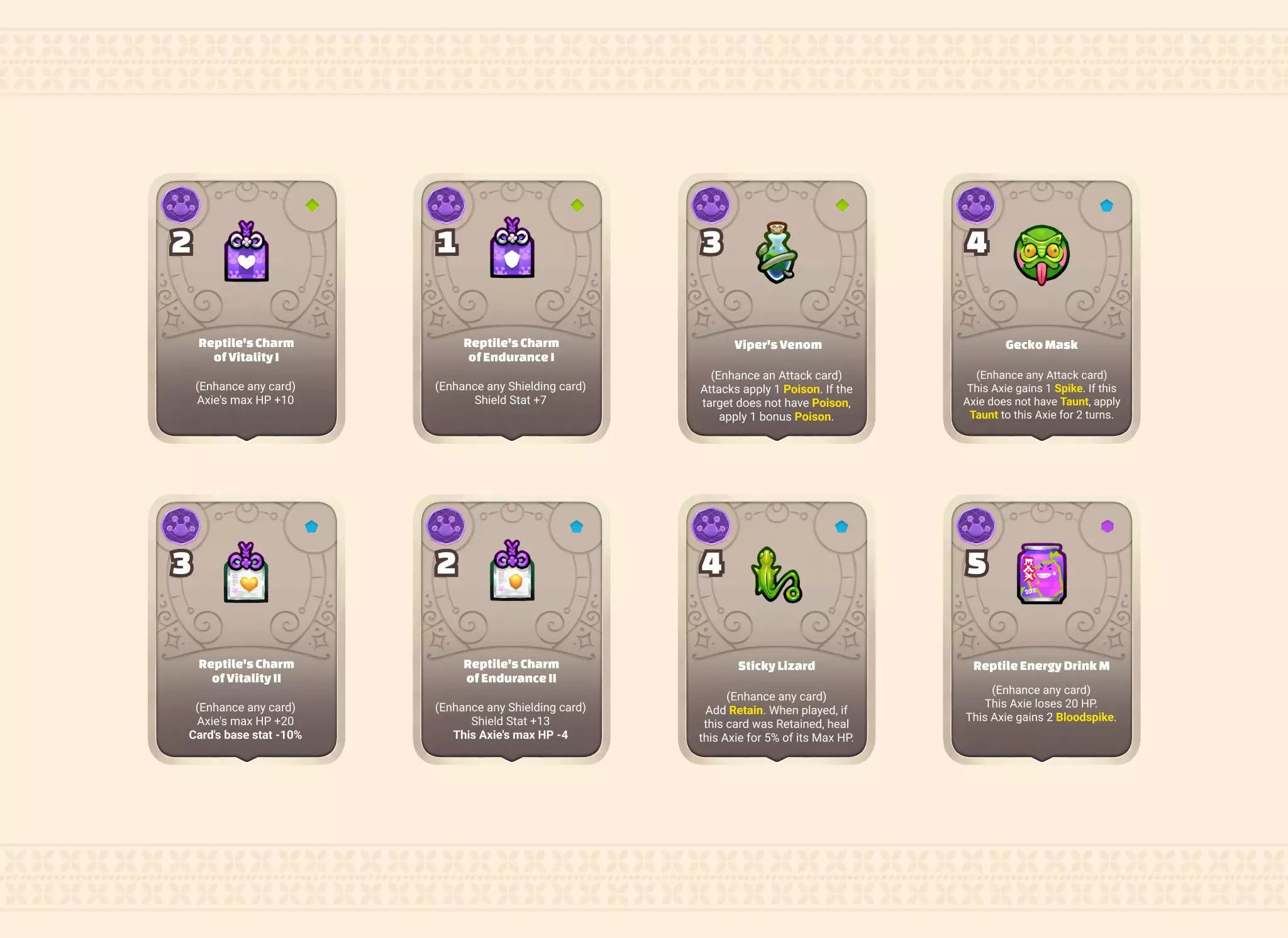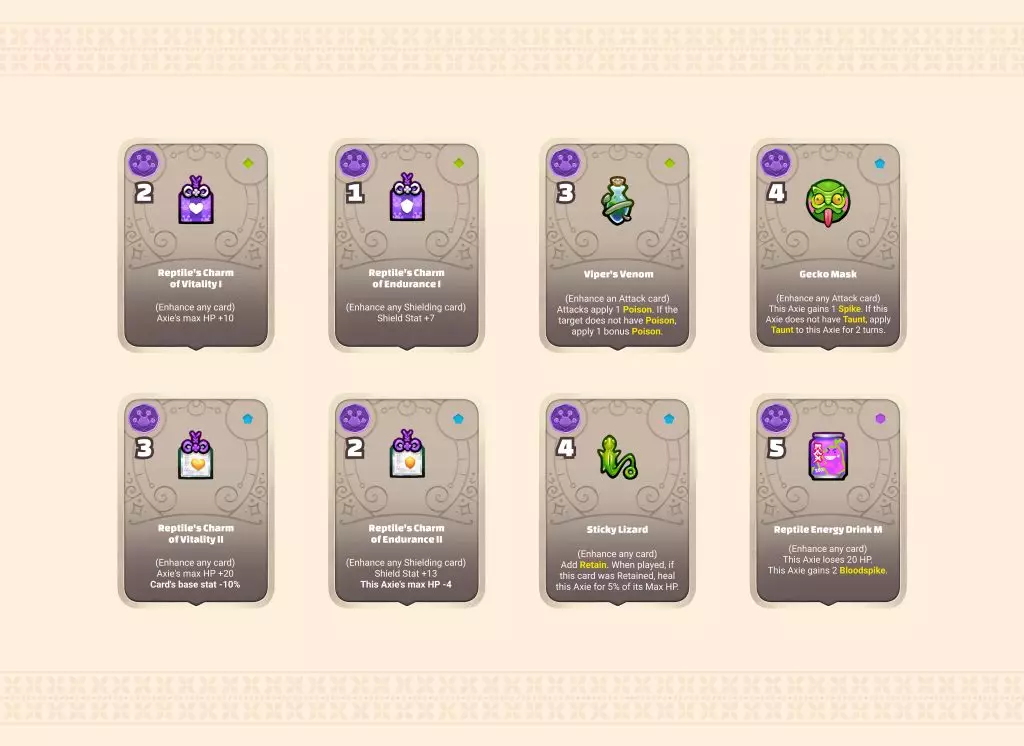 With these cards revealed, you may now guess what specific skills each rune and charm can provide when used!
Get more news about Axie Inifnity here.