How to Withdraw SLP with ZERO Gas Fees! | P2ENews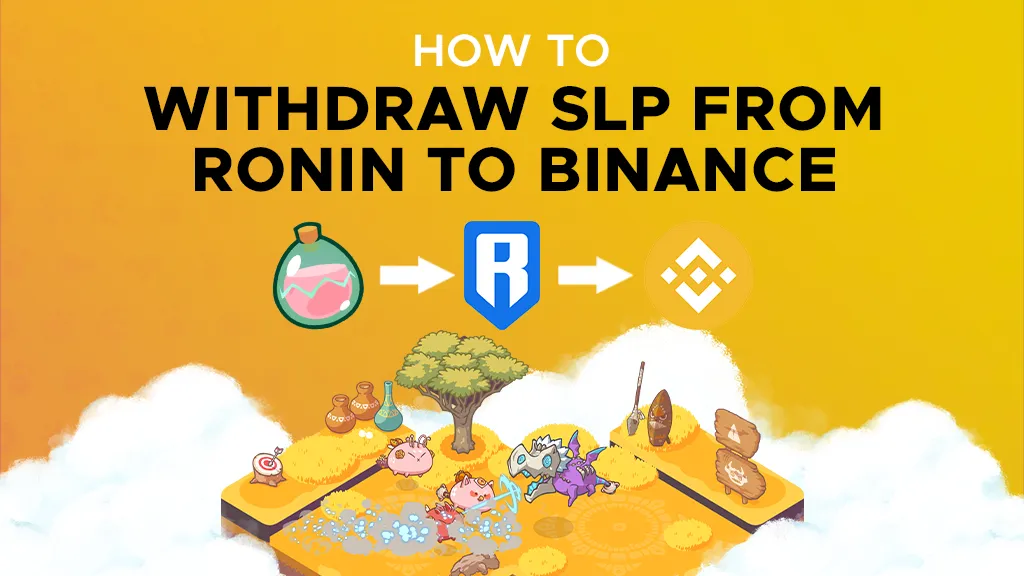 Looking to cash out your SLP? This article will teach you how to withdraw your SLP from Ronin directly to Binance with zero gas fees!
In September, Binance completed the Axie Infinity (AXS) and Smooth Love Potion (SLP) Ronin network integration and has opened deposits for Ronin AXS & SLP tokens. The Ronin Phase 2 went live on September 4th. This new integration will reduce the burden of expensive gas fees to the community.
To learn more about Ronin's migration, click here.
Follow These 8 Easy Steps

Step 1: If you own your account, claim your SLPs
Quick note: if you are a scholar and your manager has sent your SLPs to your Ronin you can ignore this step and proceed to the next!
Make sure that your Ronin wallet is "logged in" on your Browser. Then, log in to your Axie Infinity account using your Ronin Wallet.
Click "Claim Tokens" (claimable) in your Axie Infinity account and confirm. Your claimable SLP will then transfer to your Ronin wallet. This may take a few minutes.

Step 2: Log in to your verified Binance account, click "Wallets," and select "Overview"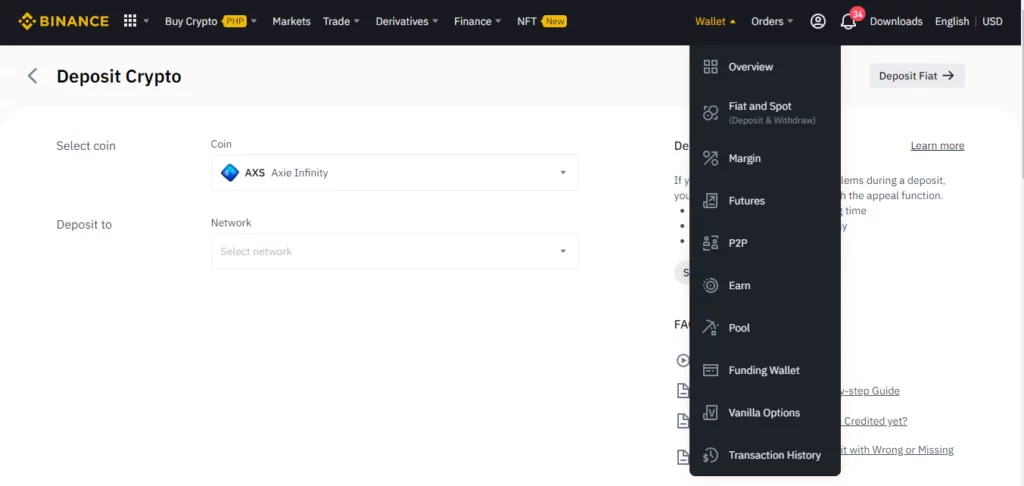 Step 3: Click "Deposit," choose "Deposit Crypto," and select SLP (Smooth Love Potion) as the coin

Step 4: Select "RON" or "Ronin" for the Network. Then, copy the address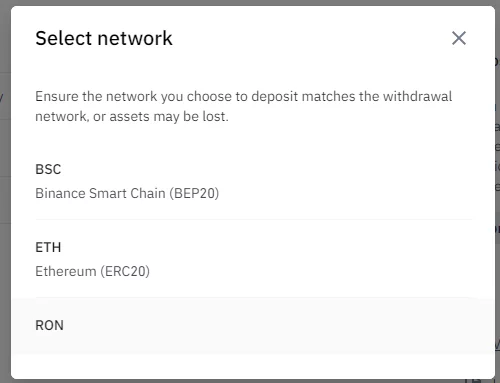 Step 5: Send your SLPs from your Ronin to Binance
Go to your Ronin Wallet.
Click "Send" and paste the address.
Replace "0x" with "ronin:" and click "Next."
Confirm the transaction for free. Your SLPs are now in your Fiat and Spot in Binance.

Step 6: Trade / Convert your SLPs to USDT
Trading SLP to USDT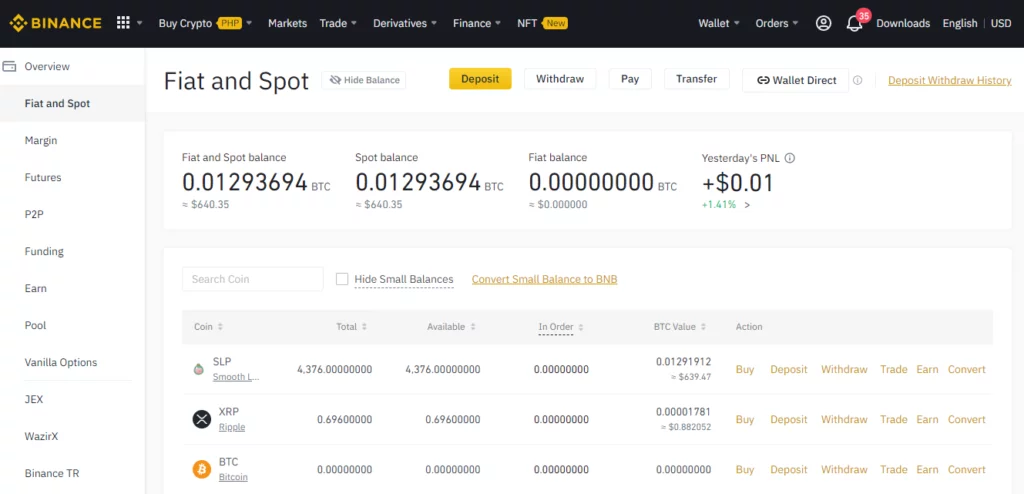 Alongside your SLPs, click the "Trade" tab and then click SLP/USDT. You will see the "Assets" (Buy with PHP), and under it, you will see the SLP and the USDT available.
Go to the "Sell" tab and click "Market."
Drag the line found under the "Amount" tab from 0% to 100%.
Click the "Sell" button, and your SLP will sell for USDT.
To check the total amount of SLP sold, you can head on over to "Older History."
Converting SLP to USDT: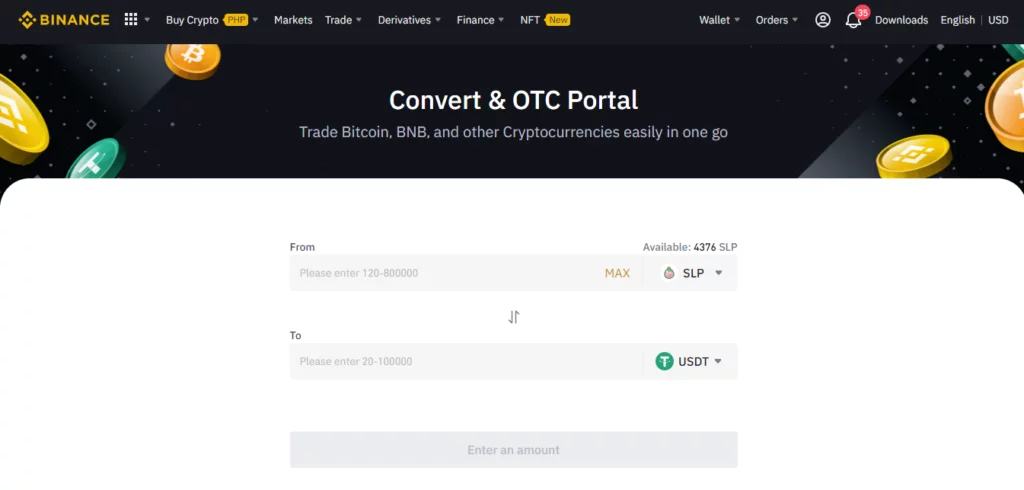 Alongside your SLPs, select "Convert," and you will redirect to this page:
Under "From," select "SLP" and click "MAX" if you wish to convert all of your SLPs.
Under "To", select "USDT."

Step 7: Transfer your USDT from Fiat and Spot to Funding Wallet
In your Fiat and Spot, select "Transfer," which you can find on the upper part of the screen.
Under "From," select "Fiat and Spot."
Under "To," select "Funding."
For the "Coin", select "USDT".
Click "MAX" if you wish to transfer all your available USDT to your P2P. Your USDT is now in your P2P, and you may now proceed to the last step.
Note: The P2P Wallet will no longer be used. It has been integrated under the Funding Wallet. Click here to learn more.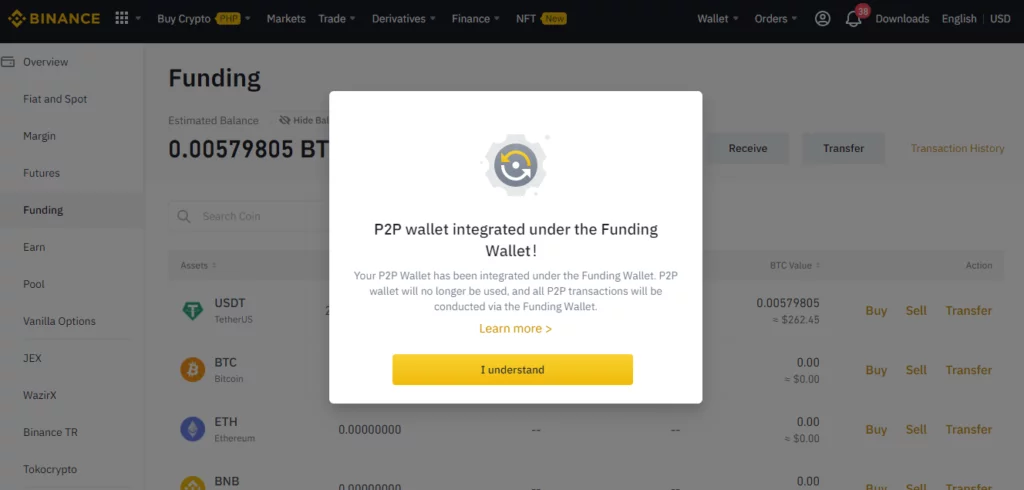 Step 8: Trade your USDT.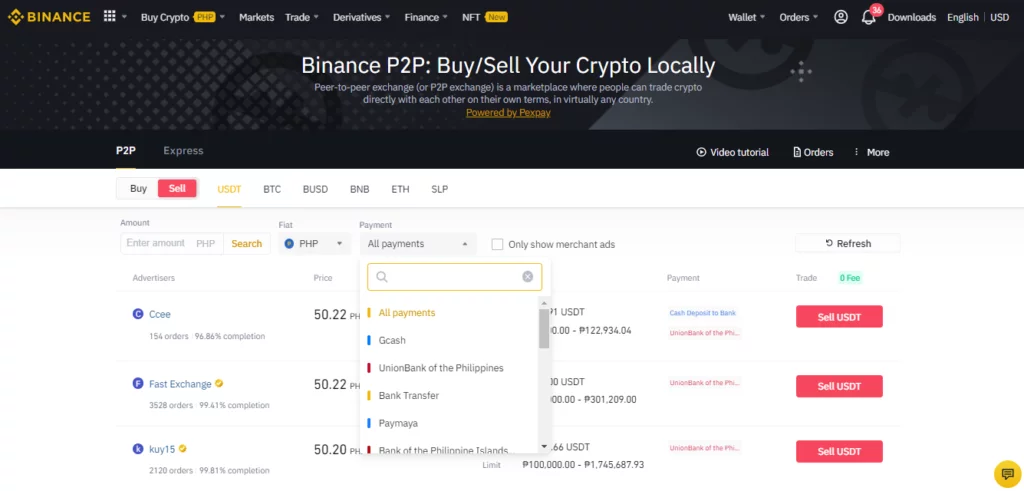 Go to the P2P tab found in the upper right-hand corner.
Select "Sell" in the middle of buy and transfer. In the top right corner, you will see a currency displayed. Click and select your native currency. Then, ensure you have chosen "Sell" and not "Buy" for your transaction method.
Select the "USDT" option underneath sell and click "All" to see the amount you will receive in your native currency.
Select which method you wish to receive your native currency and then confirm the sale.
You will be redirected to a page where you can see a chatbox with your buyer. On the same page, you will find a timer for the payment to be made by the buyer. Patiently wait.
Important:
NEVER click the "Confirm Release" if you have not yet checked your bank account (or whatever your payment method is) to verify if the buyer has already sent his payment.
Do not easily believe screenshots as proof of payment of the buyer.
Verify their payment in your bank account. Once you have confirmed that the correct amount has landed in your account, you may now click "Confirm Release."
A Security Verification will pop up. Get a verification code sent to your phone number and then submit.
You are all done! You have now converted your SLP to fiat money without expensive gas fees! Thanks to Binance for making transactions simpler and more manageable.
Remember to connect with us on social media, and make sure to always check in at P2ENews.com to stay updated on the latest news, leaks, and tutorials of your favorite play-to-earn games!