India Legalizes Crypto Tax: Why Does It Matter?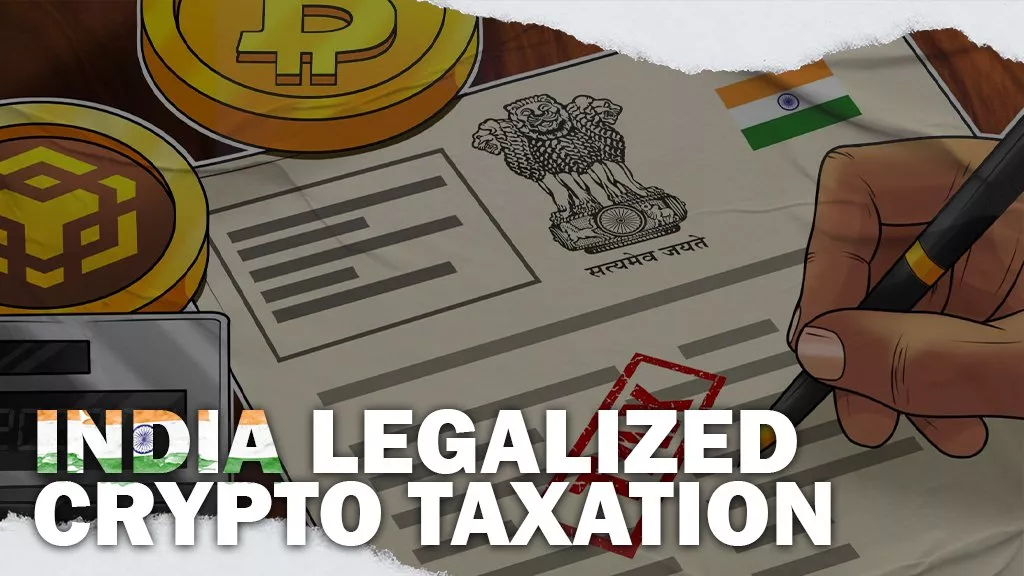 It's now official: India has officially introduced a tax on crypto.
India's Finance Minister, Nirmala Sitharaman, has announced a plan to tax gains from crypto transfers at a fixed rate of thirty percent, starting in April 2022. In addition, the Reserve Bank of India (RBI), which serves as the country's central bank, plans to introduce the country's central bank digital currency (CBDC), the digital rupee, between the years 2022 to 2023.
You might be asking: why does this matter for the P2E and NFT gaming spaces?
Why India Legalizing Crypto Tax Matters
Let's be honest here: India matters when it comes to these spaces for three reasons:
A population that is very much into games and also into the adoption of digital economies.

Public support and a government that plans to nurture a culture of innovation. Like Vietnam, with their numerous blockchain projects, or Korea, with their research on VR.

A population that could possibly have the disposable income to invest into these spaces.
As such, India's announcement represents a potentially huge move in the world of cryptocurrencies. And in turn, the P2E and NFT gaming ecosystems worldwide as well.
The Rationale
There are only two reasons why India would do such a thing.
The first, and most obvious reason, is that the government wants to get a piece of the action. Even if this was totally the case, any percentage of that 30 percent tax that the Indian government collects is worth the effort in terms of adding funds and infusing them into the economy. We are talking about the equivalent of hundreds of thousands of dollars, if not more, here.
The second thing, as stated by India's finance minister, is that they are preparing the legal groundwork to legalize and integrate digital assets into the fabric of Indian life in the long run. And remember, we're talking about one of the world's largest populations here.
A general reading of Indian news outlets and stakeholders (written in English) suggests that this isn't just a knee-jerk move and that this was actually well-researched by the Indian bureaucracy. We should note that many of the fine print items are forward-looking and contain a nuanced understanding of what these digital assets mean. To put it short: India is slowly laying down the groundwork towards the general acceptance and adoption of all cryptocurrency-related assets. 
The Ground Effect
Apparently, while there are many commentaries regarding this development, the general sentiment was positive overall. Besides, this represented a complete 180-degree turn from past policy. A policy in which India declared cryptocurrencies (and all similar classes of digital assets) as illegal.
Speaking to news service Reuters, Avinash Shekhar, CEO of crypto exchange ZebPay, had the following to say:
"Thirty percent tax on income from virtual digital assets, while high, is a positive step as it legitimizes crypto and hints at an optimistic sentiment towards further acceptance of crypto and NFTs."
The Indian government is already at a stage when it actively solicits policy papers and commentary on cryptocurrencies. With this in mind, the country might very well soon announce its final verdict on cryptocurrencies.
The Verdict
If India, a major country with a relatively young population and a strong history of innovation, decides to legalize cryptocurrencies down the line, then we can expect other countries to seriously consider adopting it into their respective legal frameworks pretty soon. This, in turn, increases the rate of adoption (as well as daily usage options) for these digital assets – and thus further hastens the ushering of the global digital economy into the spotlight.
As far as the P2E gaming space is concerned, more players would mean more opportunities for growth. And more innovation – which is always a welcomed plus to the ecosystem!
__________
DISCLAIMER: None of the writings on the website constitute financial advice: P2E News is intended to be a P2E gaming news and updates portal, discussion hub and content/opinion/review aggregator. Please do your own research before investing in any NFT/P2E game out there. Better yet, consult someone within the profession to form an informed stance on your possible investments. For more leaks, news, and tutorials, always check in at P2ENews.com and follow us on social media.