Spider Tanks Releases New Patch to Address Bugs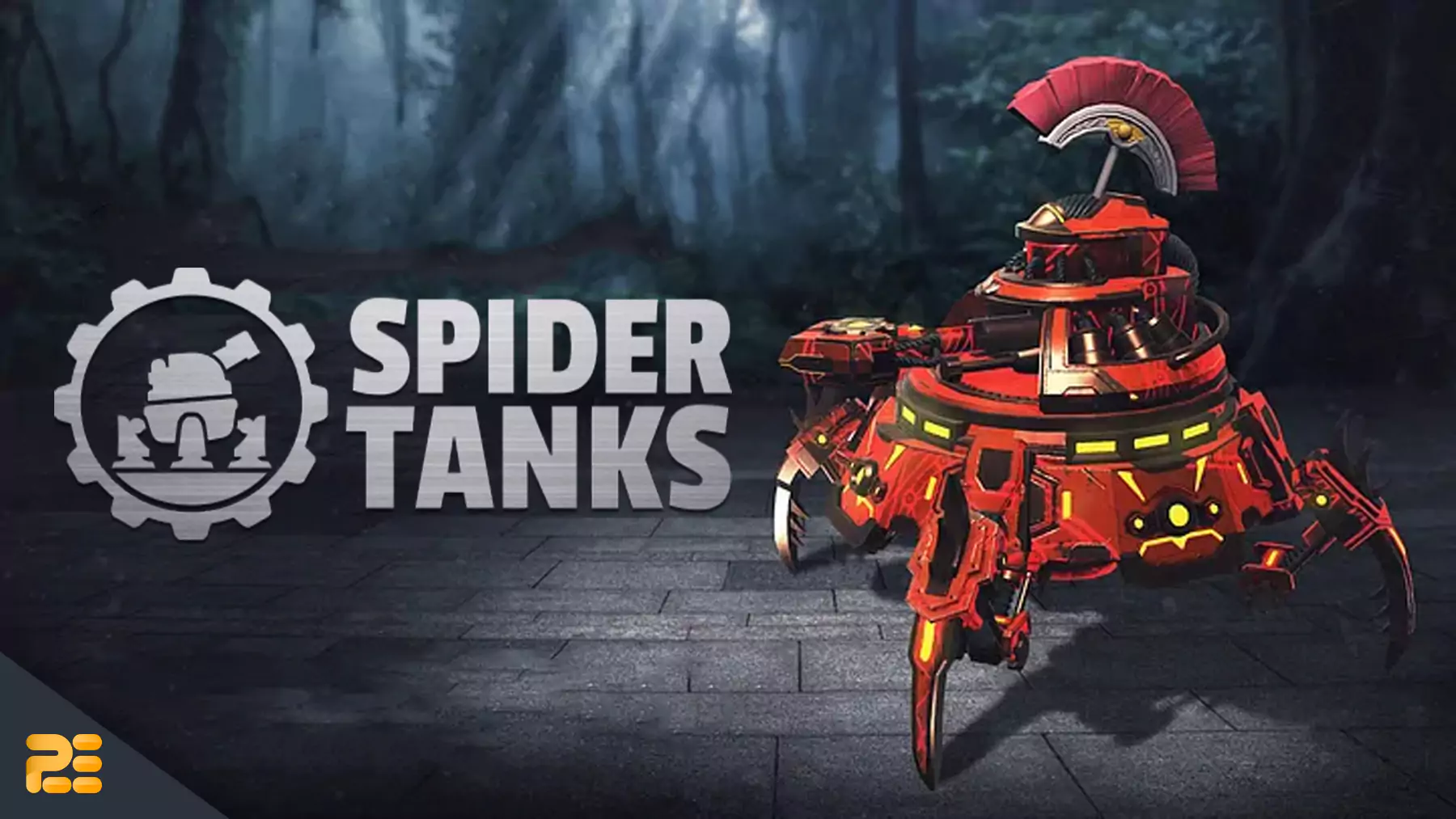 Spider Tanks, the popular PVP Brawler/MOBA game, has recently released a new patch, which aims to fix several bugs and new features to make the gaming experience much better!
⚠️ icymi ⚠️

v.1.3.0 just dropped and it makes being a new player way more accessible

🎓 new tutorial
🕹️ casual matchmaking
🦾 battle rating buffs
🔧 ui improvements + bug fixes
🔁 elo reset
🏆 start of season 1

here's a little taste. as always, see you in the arena 🫡 pic.twitter.com/qXnGxdzTM0

— Spider Tanks (@spider_tanks) June 7, 2023
Let's take a look at the key issues addressed in this update as well as the exciting new features that it brings.
Issue Resolutions in the Latest Patch 1.3.1
One of the main issues that players have been encountering, getting stuck in the "Joining Game" phase, has now been resolved. This fix will allow players to seamlessly join matches without any unnecessary delays.
Another bug that has been fixed is the loop that occurred when accessing Saved Builds in the Garage. Players can now access their saved builds without experiencing any glitches or disruptions.
Also, the issue with player ranks in the leaderboards has also been rectified. Players can now expect accurate and updated rankings to reflect their performance in the game.
Patch 1.3.0 Introduces Exciting New Features
Patch 1.3.0 is a significant milestone for Spider Tanks, as it brings a host of new features, improvements, and fixes that will enhance the overall gameplay experience for all players. Let's explore the noteworthy additions in this update.
New Content to Enhance Gameplay
To provide players with a better understanding of the game mechanics, a tutorial has been added to familiarize them before they join a team. Additionally, new rookie missions have been introduced to test players' skills. Completing these missions will unlock a special Graduation Cap Prop in the Garage as a reward.
Casual Matchmaking
For players who prefer a more laid-back gaming experience, Spider Tanks now offers Casual Matchmaking. This mode eliminates the pressure of earning victory points (VP) or experiencing Elo fluctuations. However, players can still complete missions while playing in Casual Matchmaking.
In this mode, players joining Casual Matchmaking will immediately enter a match in progress. If no ongoing matches are available, a new game will be created with bots filling the remaining slots until players join. There are no penalties for leaving a match in progress, and once a game ends, the next one begins without delay.
Improved Matchmaking for Fairer Matches
To create a more balanced and fair playing experience, Spider Tanks has implemented an adjustment in Ranked Matchmaking. Now, when lower Battle Rating (BR) players are matched against higher BR opponents, they will receive a temporary BR buff.
This buff will raise the rating of their tanks by up to 10 or 20 BR, ensuring a more even matchup. It's important to note that this buff only applies during the match itself and does not impact VP rewards. With this change, Spider Tanks aims to level the playing field and provide a more enjoyable competitive environment for all players.
Streamlined Mission Interface
The user experience has been enhanced through a streamlined mission interface. Within the mission menu, players can easily locate their inventory, and mission rewards are now clearly labeled. Additionally, missions can be directly accessed from the main 'Play' menu. Accomplishing a mission now grants players a bonus animation, injecting a thrilling element into their accomplishments.
The in-game scoreboard has been updated to display information about players in a party and indicate the type of match being played. Also, when players leave a game before it concludes, they will still appear on the results screen.
Visual Enhancements
To enhance gameplay clarity, each Payload in the Poultry Pusher mode now has a HUD icon that displays its status, ensuring players stay well-informed about the objective.
To prevent the frustration of accidentally rerolling a Perfect upgrade, Spider Tanks has made it impossible to reroll a Perfect. This change ensures that players can preserve their Perfect upgrades and avoid any unnecessary setbacks.
For players juggling multiple contracts, a new feature allows them to filter their contracts by Captain name, streamlining the process of managing their tasks efficiently.
Notable Bug Fixes
Alongside the new features and improvements, Patch 1.3.0 also addresses several notable bug fixes that have been affecting the gameplay experience. Some of the key issues resolved include fixes for piloting and drop pod problems, players being kicked for low FPS or high ping after a match ends, and the bug that allowed players to change abilities mid-match. Additionally, the bug where multiple players could pick up a single egg has also been fixed, ensuring a fair and balanced gameplay environment.
Season 1 Announcement
Excitingly, Spider Tanks is now gearing up for Season 1, marking a fresh start for all players. With new weapons, bodies, and ace Pilots pushing the meta to new heights, it's an opportunity for innovation and strategic exploration.
The upcoming 1.3.1 patch will conclude Season 0, and following its deployment, all Elo rankings will be reset. Players will have to prove themselves once again and battle their way up the ranks. During this reset period, rank information will be hidden for all players. It's an intense time in the arena, challenging players to demonstrate their skills and rise to the top from the very beginning.
As a farewell gift for Season 0, all players have been rewarded with a unique in-game profile icon based on the highest rank they achieved during Season 0. This serves as a reminder of their accomplishments and adds a touch of prestige to their profiles.
About Spider Tanks
Spider Tanks is a PVP Brawler/MOBA game where players can customize their Spider Tanks and weapons before competing on different maps. It is a play-to-earn esport game that enables players to earn rewards such as $GALA tokens and limited edition NFTs by operating Gala Nodes. The game is already available, and players can participate in matches with friends. Here, players can earn $SILK tokens by merely playing the game.
If you want to get real-time updates from Gala Games and Spider Tanks, join their Discord server. Additionally, we have provided a comprehensive guide to Gala Games, which may introduce you to other incredible games to explore.