Spider Tanks Announces May Mayhem with Exciting Rewards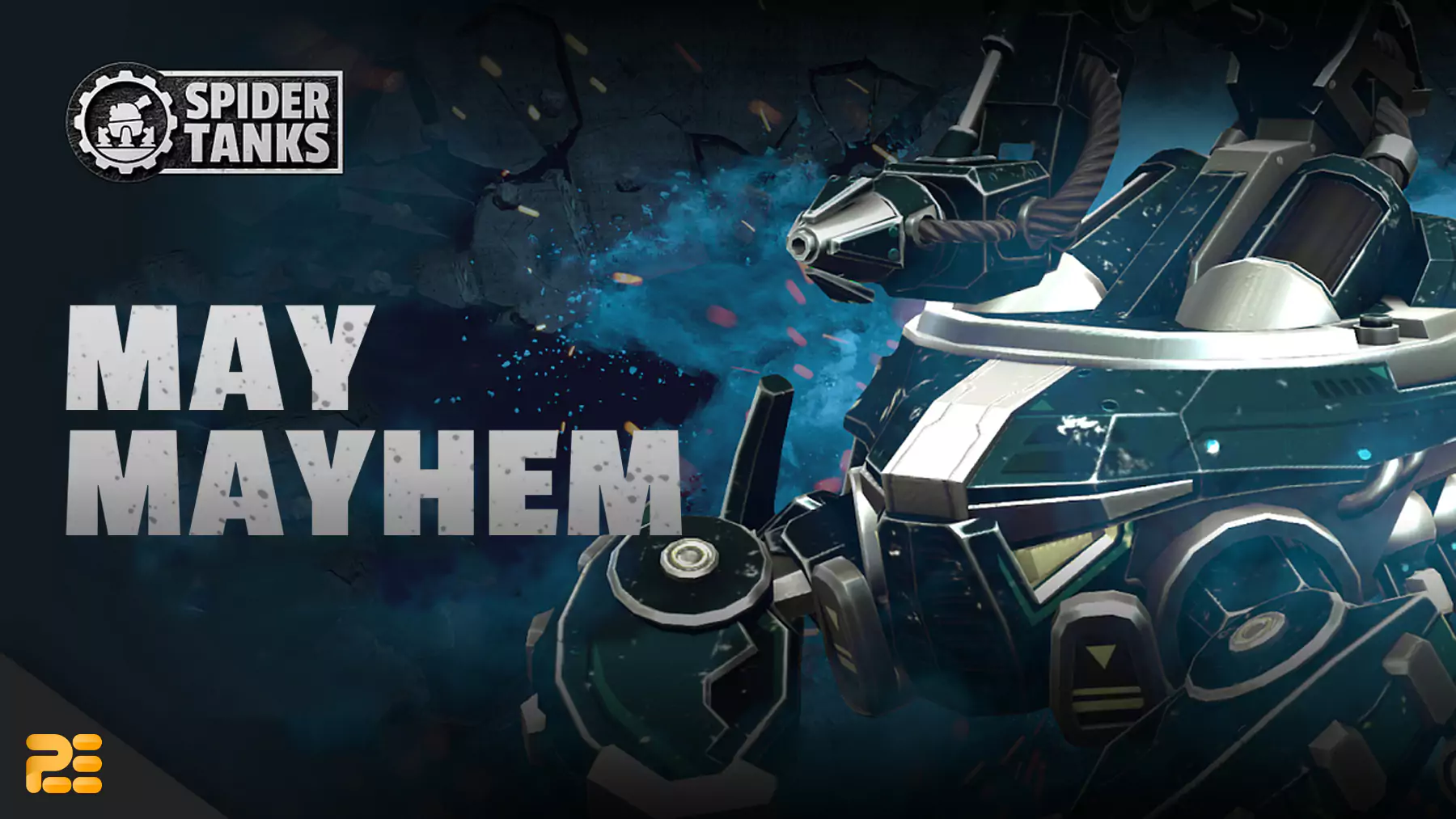 Spider Tanks announces its own May Mayhem event and they are ready to challenge you with new and exciting opportunities to win some big rewards!
Spider Tanks May Mayhem
Starting May 3, 2023, players can participate in the May Mayhem event. This event is filled with challenges that will have tiers based on wins, with a hidden bonus objective for each week. There will also be additional various events throughout the month to keep players engaged and entertained.
Exciting Prizes
Winning the challenges is not only a source of pride, but players can also win props, skins, bodies, and weapons, as well as upgrade components and more. With each tier completed, players will receive exciting prizes, and if all tiers are completed for all four weeks, something extra special will await players at the end of the month.
Who Can Participate
The May Mayhem event is open to everyone that plays Spider Tanks. This is an excellent opportunity to join the community of players and have a great time. You just have to play the game!
Important Dates
Week 1 – May 3, 2023, 4:00 PM UTC to May 8, 2023, 4:00 PM UTC
Week 2 – May 10, 2023, 4:00 PM UTC to May 15, 2023, 4:00 PM UTC
Week 3 – May 17, 2023, 4:00 PM UTC to May 22, 2023, 4:00 PM UTC
Week 4 – May 24, 2023, 4:00 PM UTC to May 29, 2023, 4:00 PM UTC
Keep an eye out for more information regarding the structure of the May Mayhem event, as well as details about the rewards for Week 1. We will keep this article updated!
About Spider Tanks
Spider Tanks is a PVP Brawler/MOBA game where players can customize their Spider Tanks and weapons before competing on different maps. It is a play-to-earn esport game that enables players to earn rewards such as $GALA tokens and limited edition NFTs by operating Gala Nodes. The game is already available, and players can participate in matches with friends. Here, players can earn $SILK tokens by merely playing the game.
If you want to get real-time updates from Gala Games and Spider Tanks, join their Discord server. Additionally, we have provided a comprehensive guide to Gala Games, which may introduce you to other incredible games to explore.